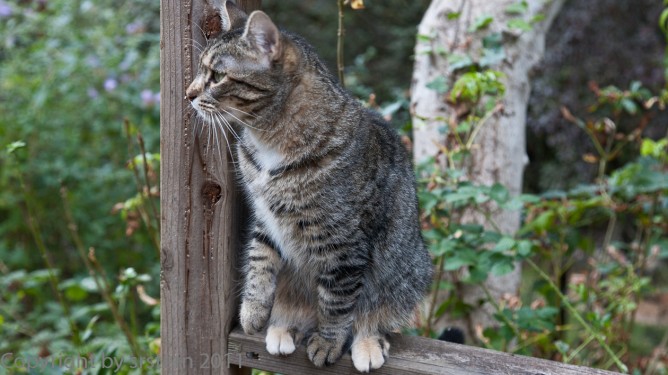 Precious Mae, shown here keeping an eye on the backyard, has been with us for one year today. She has become part of our family and – I think – we are part of her – as Michele put it – social circle. She is watching the baby deer and her – the baby deer's – mommy watch me as I try to photo all of them. I can walk out on the back deck and the deer pretty much ignore me so it is hard to get a picture of them looking at me. The top picture is of the mother ignoring me just before she wandered off, the second picture is of the fawn watching the mother and…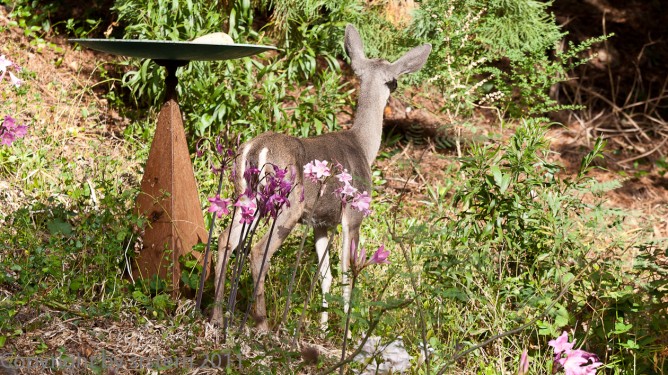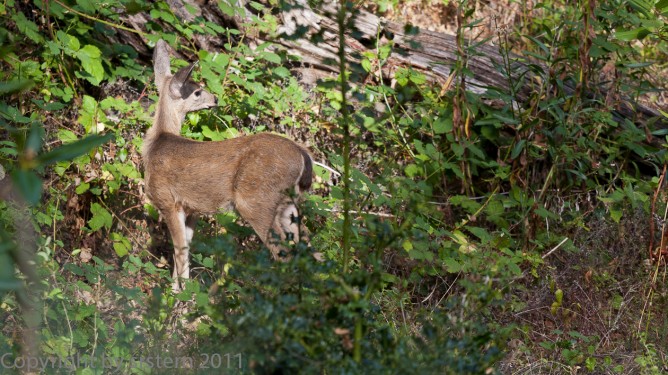 the third picture is the fawn following her mother back into the woods. The fawn has just about lost all of her spots.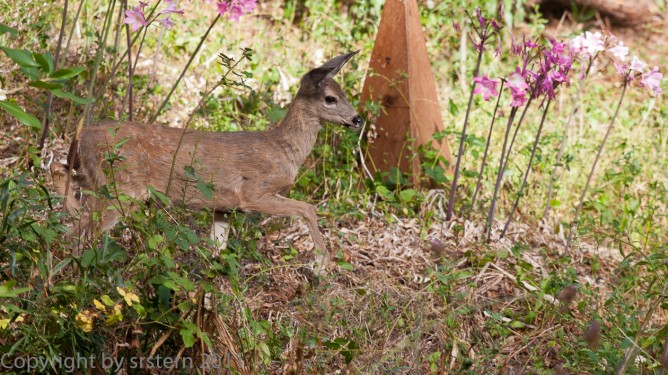 Precious Mae, in the meanwhile goes into stalk mode and then, wistfully watches the deer disappear into the woods.