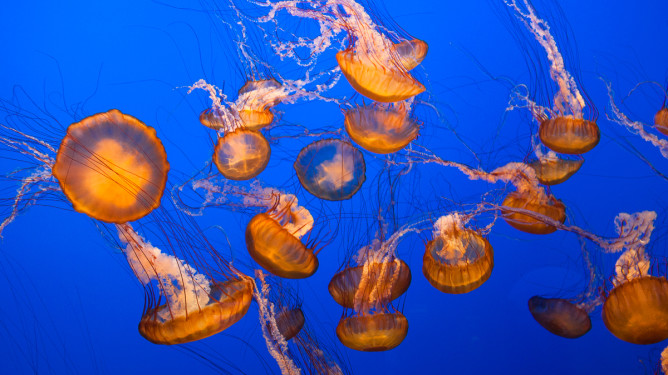 After a day of football playoffs, mostly droning in the background as we did other things, Michele and I sat down to watch the Golden Globe Awards. I love the Golden Globe Awards and I love the Academy Awards, both for the same reasons, the meritocracy of the awards. This year's Golden Globes, however, seemed to be especially interested in diversity which made it even more interesting to watch. Selma did not do as well as I had hoped but it is hard to argue against Boyhood.
For me, the best part of the show was Amy Poehler and Tina Fey. For the third year in a row, they managed to make fun of the people they were there to honor and still honor them. I guess they will be not be back next year and I miss them already.
I especially liked their Bill Cosby rape riff. Cosby is a showbiz icon and, to go after him like Tina and Amy did, in a bit about Into the Woods, takes nerve. The kind of nerve that only great comics have.

Another distinctly pertinent bit was at George Clooney's expense – and by extension, most of the people there. George Clooney married Amal Alamuddin this year. Amal is a human-rights lawyer who worked on the Enron case, was an adviser to Kofi Annan regarding Syria, and was selected of a three-person U.N. commission regarding rules-of-war violations in the Gaza Strip. So tonight, her husband is getting a lifetime-achievement award. 
This joke seemed even more pertinent when I read the New York Times reporting of it this morning. As he accepted his award, Mr. Clooney joked about celebrities using the night as a chance to apologize for all the "snarky" things they said about one another in hacked Sony emails, but he too turned serious when talking about his new wife, Amal, a human rights lawyer, saying that it was "humbling" to be in love at last and that he was proud to be her husband. She wore a Dior haute couture sheath...
That's it, the New York Times didn't tell us what George Clooney wore but, for some reason they thought it was of major importance when describing Amal Alamuddin. Our culture, if the New York Times is any indication, has a long way to go before it catches up with Amy and Tina.