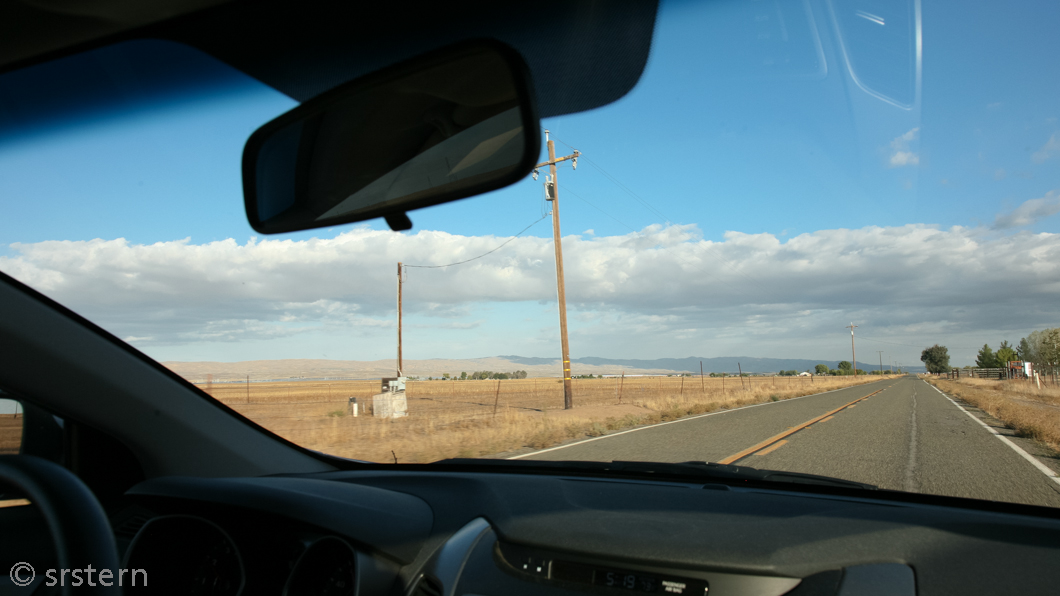 When we left Fresno last Thursday, the Volkswagen still wasn't repaired. Or, more accurately, they repaired the water pump only to find out that the radiator had started to leak  and they would need until Monday to fix it. Since we had an Enterprise rental car – with unlimited mileage –  for a week and Los Angeles was only about 425 miles out of the way, I decided to run down to Los Angeles to see the Frank Gehry show at the L A County Museum. To keep costs down, I was going to camp at the Carrizo Plain north of Los Angeles and go into town in the morning. Courtney Gonzalez volunteered to come along for company if we could take the time to visit her niece.
Driving south on 101 and the 58, California looked dry and the Golden Hills were a parched dun.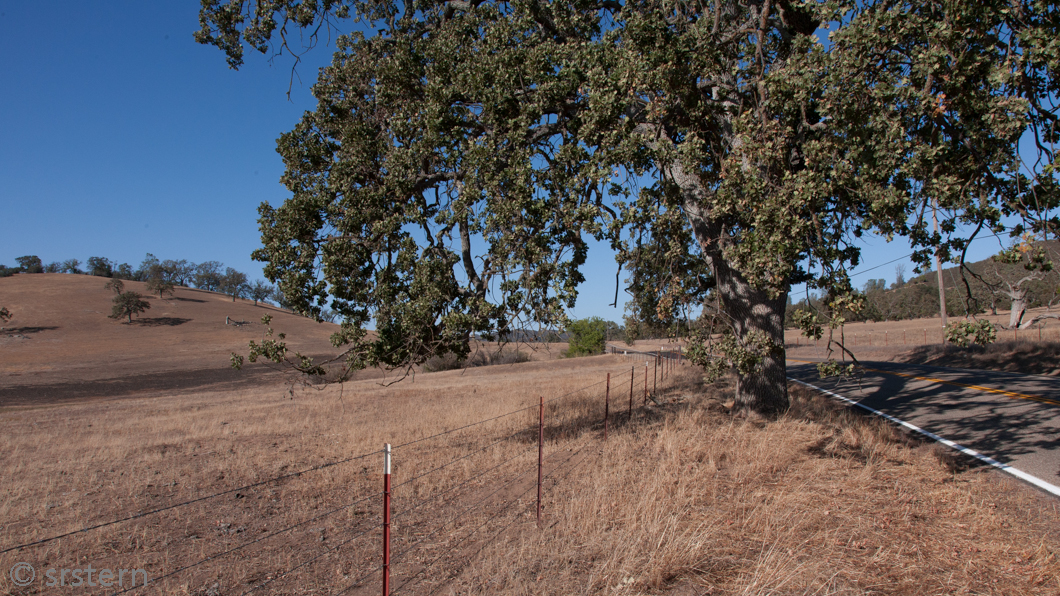 As we got close to where we were going to camp – camp is way too grandiose, all we really planned on doing was throwing our bags down on a flat spot with a view – we saw a tarantula crossing the road, then another one, then several more, then lots more. It was a tarantula migration! and we were in the middle of it. Courtney said, We don't have a tent and I don't want to sleep out with tarantulas crawling over me in the dark. I didn't either but I was still in denial, thinking we would soon enter a tarantula free zone in which we could sleep without worries. We didn't.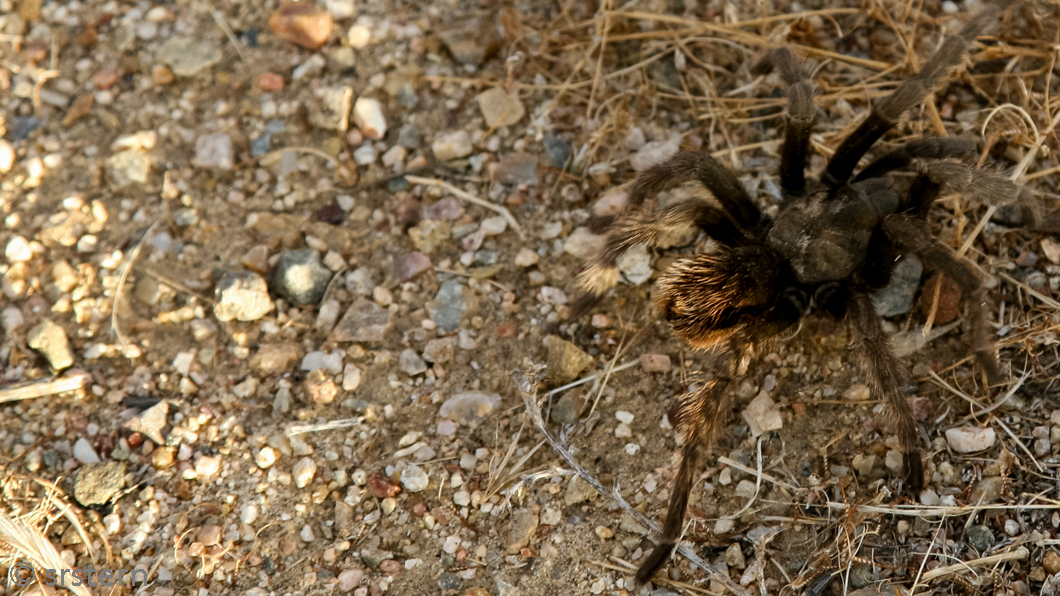 As an aside, I haven't seen a tarantula, in the wild, since the fall of 1981 when I was moving into my Portola Valley home. That fall, I saw three; two near my home and one on a back road to Mt. Hamilton. In the thirty four tarantula-free years since, I would sometimes wonder at the oddness of that year of seeing tarantulas crossing the road and how it must have been a once in a lifetime event. Now Courtney and I were seeing hundreds and it turns out that this is an annual event. It is not a migration but late September to early October – in dry grassland areas – the males go hunting for girlfriends. Tarantulas live from six to twelve years, mate once near the end of their life and – presumably – die happy (sometimes, but not usually, the girlfriend will kill the male after mating). End aside.
Discretion being the better part of valor, we opted out of spending the night on the Carrizo Plain. Instead we wandered around for a while and then drove back to Civilization in the fading light. Fortunately, the late afternoon light was golden and I did get lots of pictures.