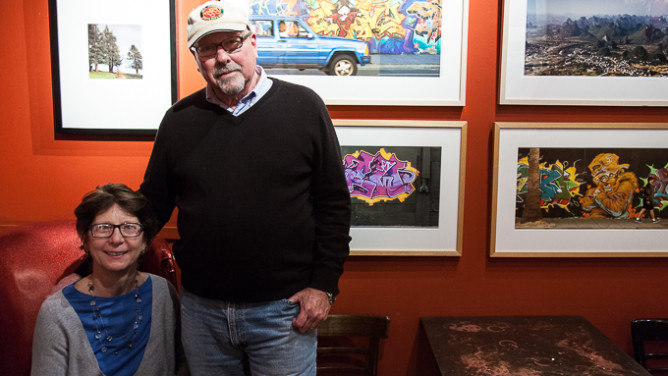 We do not see things as they are. We see them as we are. – Talmud
Thanks to Laura Atkins for making this happen; it wouldn't have happened without her persistence. When she first started suggested showing a couple of pictures, I went through a process very similar to what I used to experience when shooting film. Then, I would take a picture, be thrilled when I got the slides back and saw that there was actually an image on the film, then go through each image and be disappointed. The pictures seemed so mundane. Then I went through them again and start to like individual photographs.
With digital, I get four times more pictures – they are free – and I know if they came out about 14 milliseconds after I take each one and look at the megadata on back of the camera. At first, they seem dull, washed out, and boring. When I go back, I start to fall for individual photographs. They become friends. But, when Laura started pushing me to have a little show, the friends began to feel mundane again. Why would anybody want to look at them, What do I have to offer that is different or new?  How presumptuous to think I do.
But, at this point, I didn't have much choice, I had already committed. I printed a couple and fell in love all over again. I remember reading about Vincent van Gogh when I was a kid, and how he painted over paintings that didn't sell because he was so poor. It seemed so sad until I started to do the same thing. I had a bunch of flowers that I had framed but never sold, so I yanked the backs off and replaced them with three Street Art shots.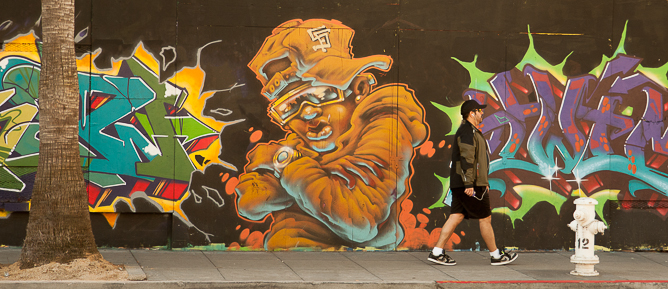 I also ordered five, new, smallish, square frames and made prints for them. The frames arrived as promised but not the mats. As I was semi-melting down, Michele went down to university Art and got some standard 11×14 frames. I went back – in triage mode – and picked four new pictures which I ended up liking even more than the first, four, square pictures.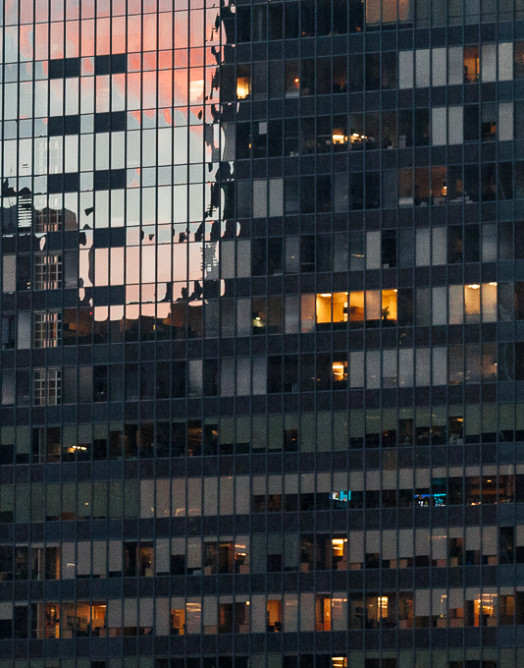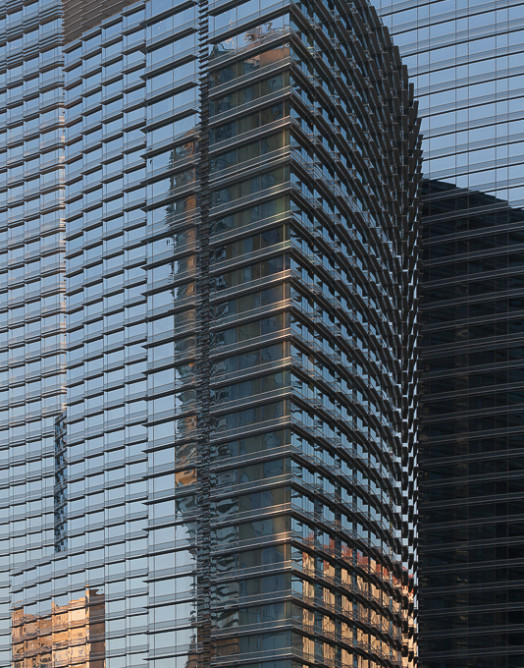 My plan was to have two different sets of pictures – Street Art and Building Reflections – and an exception for each set (sort of the yang dot in the middle of the yin field). I had two copies of an aerial shot of a Chinese city in the middle of a Karst formation. But, when I pulled it off the wall, it just seemed muddy and I wondered why I could ever have liked it enough to have two framed pictures around the house. But it was late, so I went with it.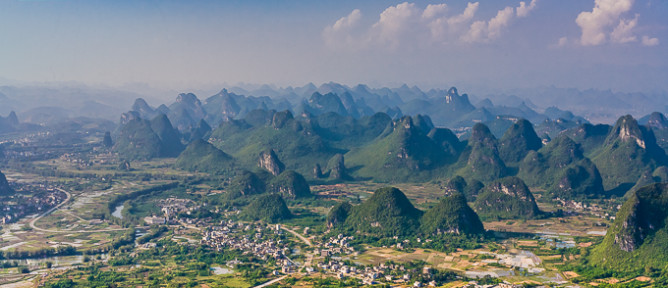 When Laura and I got all the pictures hung and I stepped back and looked at them, dressed to go out, I was very happy. Most of these pictures I had only seen on my computer screen and they look very different framed and hanging on a wall. Even better when it is somebody else's wall.