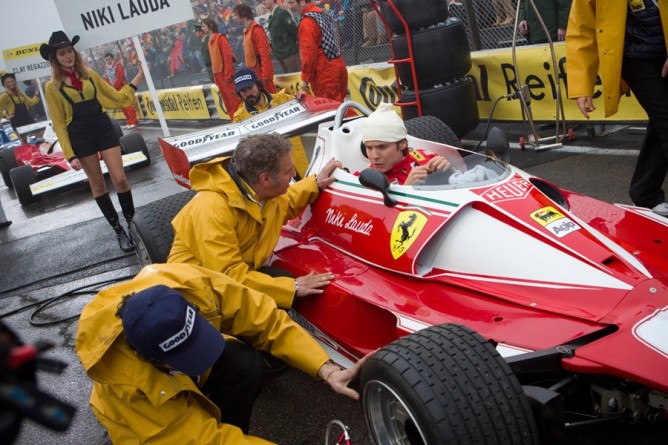 Michele and I saw Rush a couple of weeks ago and it was very good. I wish it were a transcendental movie that I could fall all over myself recommending, but it wasn't and I can't. Ron Howard doesn't make transcendent movies, but he does make consistently good to very good movies.
For me, it had the added benefit of being about Formula One and an  era of Formula One that I really don't know much about.
When I was somewhere around eight to eleven, I had gone to a couple of races with my dad , but – in those days – the races were hard to see because they were held on city streets and we stood behind temporary fences and, often, trees. I remember a race in Golden Gate Park and one on the 17 Mile Drive at Pebble Beach and in both of them I could only see a short section of road and had almost no idea of what was going on. But the seed had been planted.
By the time I was a teenager, I had become car crazy and then sportscar crazy. That led to roadracing and the ultimate roadracing was Formula One. Not that we had much exposure to F1, as it is usually called now, but we could read about it – once a month about two months after the event – in Road and Track magazine. I followed it as close as a sixteen year old could follow anything in print and even had a picture of my hero, Sterling Moss, on by bedroom wall (much to the concern of my mother who didn't understand and would have prefered I had a picture of somebody like Liz Taylor).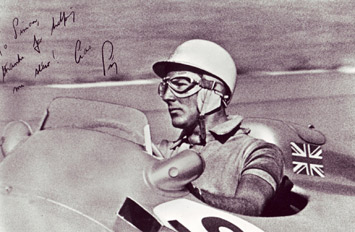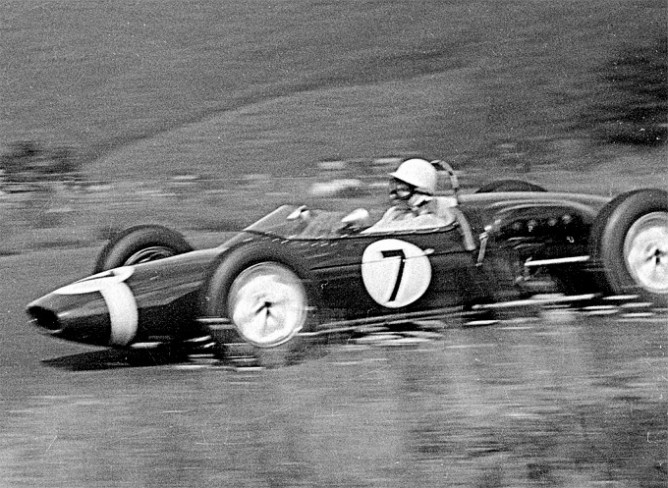 When I was twenty, I saw my first Formula One race at Riverside  Raceway, but by my 30s I had drifted away from the fold and missed the era of Rush.  When I met Michele, I didn't watch much TV and have no idea if F1 was on TV or not but, by the time we got a DVR, I could timeshift and watch F1 races live on Sunday morning. I fell in love with F1 all over again having missed the 70s and 80s.
Rush is a story of two men during that period, specifically the 1976 fight for the championship. The two guys are wildly different – probably more so than in real life – and, I am pretty sure, it is a movie anybody would enjoy.
Gravity, on the other hand, is brilliant. Don't take my word for it, everybody thinks it is brilliant, Stephanie Zacharek at The Village Voice pretty much sums it up: Gravity is harrowing and comforting, intimate and glorious, the kind of movie that makes you feel more connected to the world rather than less. Peter Travers at Rolling Stone is even more effusive: The Mexican-born [ director ]Cuarón is a true visionary….he turns Gravity into a thing of transcendent beauty and terror. It's more than a movie. It's some kind of miracle.
If you you are going to see one movie this year, go to Gravity, if you are going to see more than one, you won't go wrong with Rush.