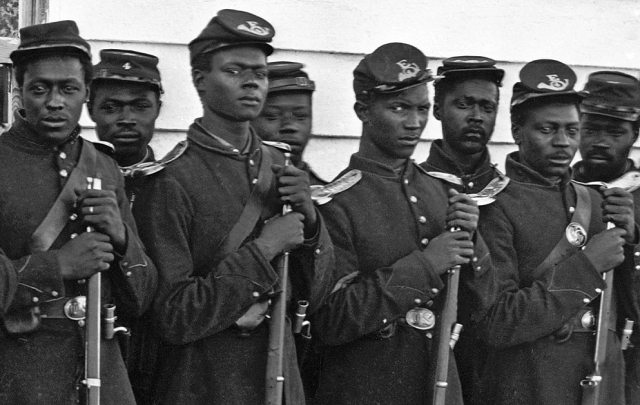 Ultimately slavery denied human beings the capability of being human. Walton Goggins
As an aside, I am not a Civil War buff, per se, but I am a admirer of General U. S. Grant – that may be an understatement, OK, that is an understatement – and, because I have a pretty good idea of Grant's journey through life, especially the years when he went from disgraced Army captain to Commanding General of the largest military in the world, I have a middling knowledge of the Civil War and the despicable sin of slavery so I have eagerly awaited both Lincoln and Django Unchained. End aside.
Michele and I saw Lincoln about a couple of weeks ago and then we saw Django Unchained about a week ago (and then I saw Django again with Malcolm Pearson). Lincoln and Django Unchained seem so different but ultimately they are similar in that they are both radical takes on the Civil War. Radical in that they expose the Civil War as being about slavery. Up until now, the Civil War of the Hollywood collective memory presented each side as being equal in honor. These movies say No, the Civil War was about slavery (and Django actually says No! NO! the Civil War was about slavery. SLAVERY!). It shouldn't have been so hard or taken so long, after all, the founding documents of the Confederacy start out with We . . . [are] dissolving a union with non-slaveholding confederates and seeking a confederation with slaveholding states, but, under the guise of fairness, the Hollywood Civil War has been presented as a sort of misunderstanding between brothers.
That has changed with both these movies. and it is more than about time. But, putting aside their common radicalness, they are very different movies. Lincoln is a small movie with almost an indie vibe – it could have been a stage-play made into a movie – pretending to be a big movie and Django Unchained is a big movie pretending to be B movie. To my sensibility  Django is the richer, more complicated, movie.
(Spoiler alert, if you have no idea who won the Civil War or have no idea of the theme of Django Unchained – and the title does, sort of, give it away – you might want to skip this.)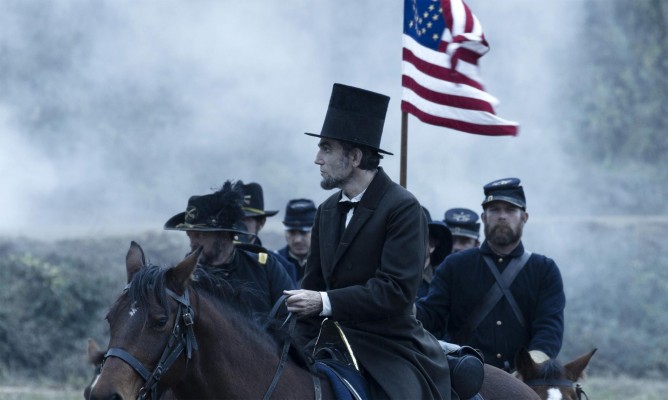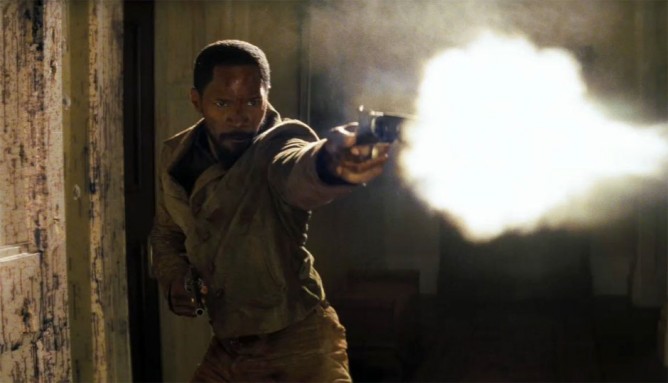 In the story arc of the movie, Lincoln doesn't really change, he starts out as the Great Emancipator and ends as the Great Emancipator. Way before the war, Lincoln made it clear that he detested slavery, saying – among lots of similar statements – I have always hated slavery, I think as much as any abolitionist. But it was not as simple as that and, as he also said, My paramount object in this struggle is to save the Union, and is not either to save or to destroy slavery. By concentrating on a couple months towards the end of the war, the movie clouds that issue and, sort of, ignores the huge shift about the morality of slavery that went on in the North during the war. All that said, the movie is Spielberg at his best (which is to say, his most restrained).
In Lincoln, Lincoln is the great white father freeing the slaves and the slaves are passive pawns; none of the black people in the movie seem to have any agency in their own freedom except in an opening sequence showing a battle between black Union troops and Confederates. Still, black freedom is presented as a gift from above. There are some nice bits, however. One that struck me was a scene when southern embassaries come across the lines to meet with Lincoln and their northern honor guard is composed of black troops. I don't know if this is accurate, but it is something that Grant might very well have done and it is a nice visual (and, with somewhat over 180,000 black troops in the northern army, it could have easily happened).
In Django Unchained, Django ultimately,  frees himself. I can not think of another movie in which this happens: always, the black guy is saved by the white guy. (Hummm… maybe I am wrong here, maybe Beverly Hills Cop would qualify and In the Heat of the Night). In Tarantino's story, Django goes from being a helpless slave to being the most powerful man in the movie. The change is slow and subtle, but powerful. Throughout the movie, the south is shown as a society that is built – in all its institutions, large and small – around slavery. It is easy to see the helplessness – and hopelessness – of being a slave; the day to day terror. It is easy to see that there is no way out, that escape is fantasy, that slaves do as they are told or they die a painful death. The story arc is Django being unchained – duh! – but it is also about, maybe more about, Django growing into his humanhood.
I liked Django Unchained immensely and my only regret is that its violence will keep some people away. I know that much of the violence is needed to establish the horrors of the slave society and, while the violence against the slaves is sometimes hard to look at, it is necessary to both, set the tone of the slave's absolute helplessness, and establish the horror of the day to day denial of their humanity – as well as set up the orgy of violence at the end – but it is too bad that there isn't a G rated version because the movie deserves to be seen by a wide audience.