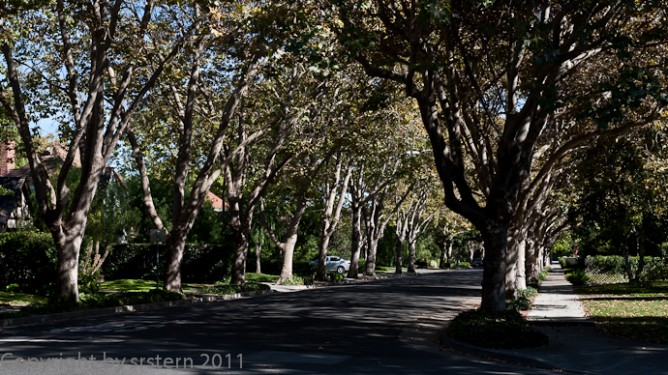 I lived in Palo Alto in the mid 80s. The home I lived in was typical of the area: it was around 1,700 feet and cost $236,000. The whole experience seemed normal, the top of the normal range but, still, a normal suburban life. Behind us was a family from Peru who had moved to Palo Alto so their daughter could be treated for anorexia at Stanford. They would occasionally talk about how much different their lives were in Peru where they had servants to serve them and guards to protect them.
When I went to Peru  – to go to Machu Picchu among other things – I timed the trip to spend a couple of days with my neighbors at their home in Lima. It seemed so unlike the United States, the houses had gates and guards (24/7 as we would say now). In Palo Alto, they were swimming in the normalcy of suburban life; in Peru, they were cut off.
A couple of days ago, I was driving by where I used to live and I stopped to walk around the area for a few minutes. The place looked pretty much the same, but it felt entirely different. There were still small houses like the one below,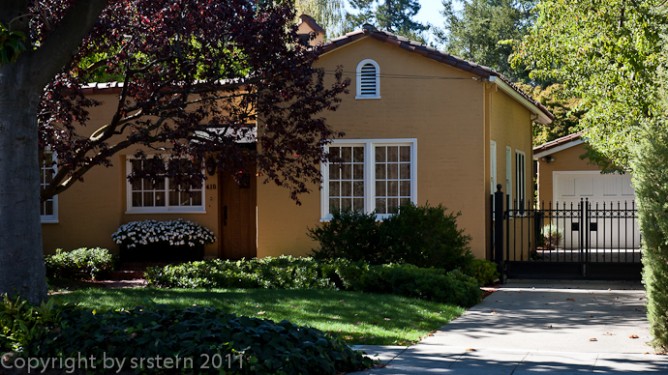 and bigger houses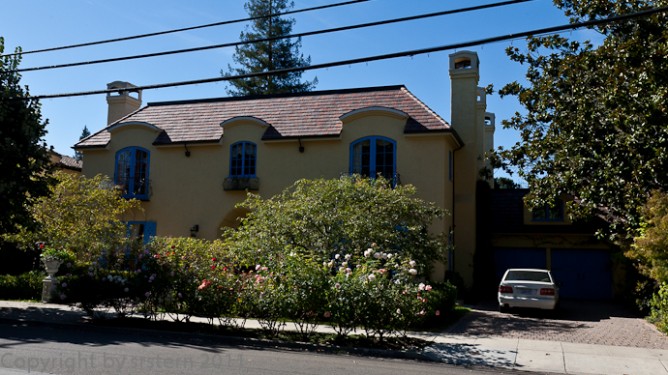 and even bigger houses, all of which had been there when I lived there.
That is not the real difference. The real difference is that everything just feels richer. Every house is refurbished, every detail is done in the most expensive way it can be done.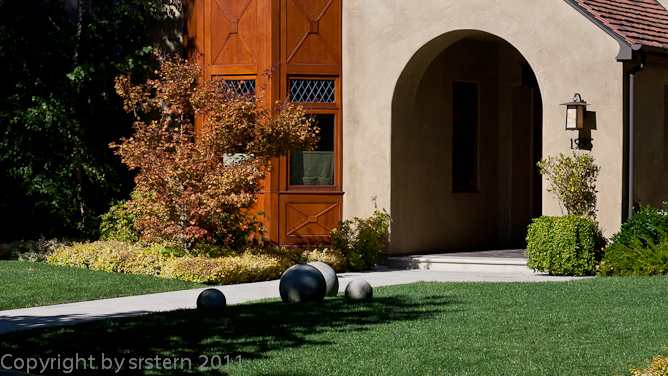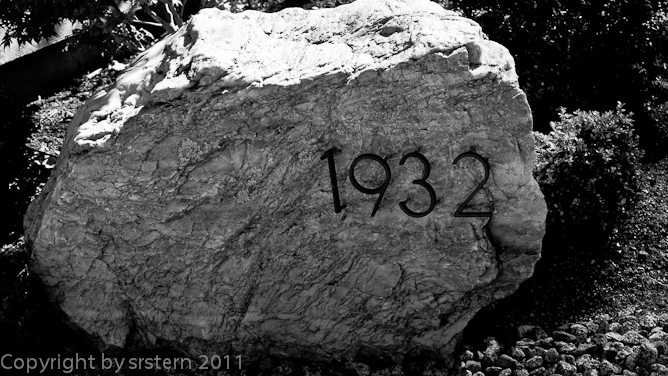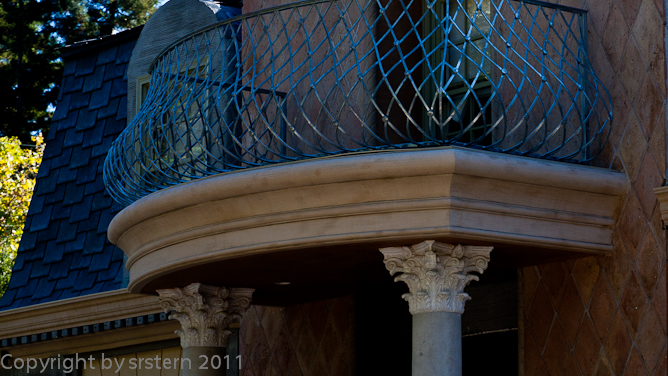 A little further along, I came across a blue box that sort of looked like a conex container.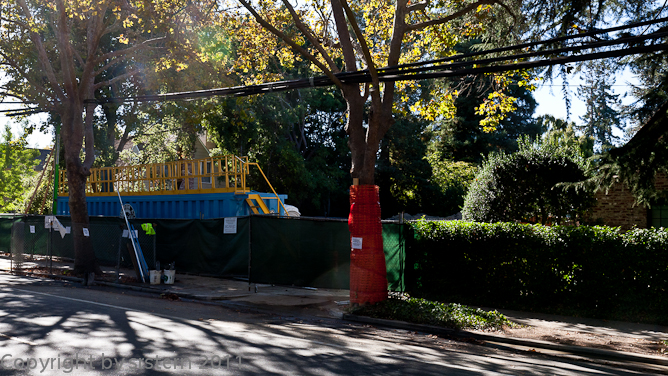 I also saw a large pipe dumping water into the storm system but I didn't connect the two. It turns out that they were building a new house – that was pretty obvious – and the new house has a very deep basement. Not a basement in which to put a heater, but a huge basement filling the whole lot. The guy I talked to said that they ran into an underground river but I suspect that they had just gone down lower than the water table. Either way they ran into water and had to pump it out but it was too contaminated – I don't know with what; saltwater? the state rock, asbestos? – to pump into the storm system so they had to install this huge filtration plant.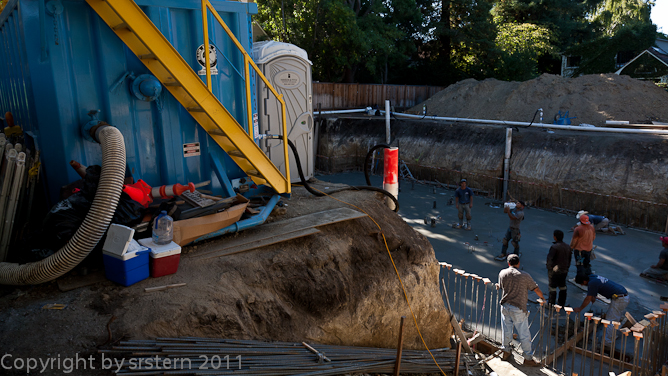 According to Zillow, this 8,400 sq. foot lot sold for $1,700,000 a little more than a year ago. My guess is that they hadn't planned on the filtration plant needed to build their basement. A couple of weeks ago, I talked to a guy who was thinking about moving to Palo Alto from San Francisco but was getting discouraged. He said that he was willing to pay $1,000 per square foot of house but not $2,000 per foot.  A real estate broker I talked to a couple of months before that said that 32% of the houses in Palo Alto – over $1,200,000 – sold for all cash. This is where the rich people live.
This has become one of the most expensive places to live in the world. As I was walking by Steve Jobs house with my camera,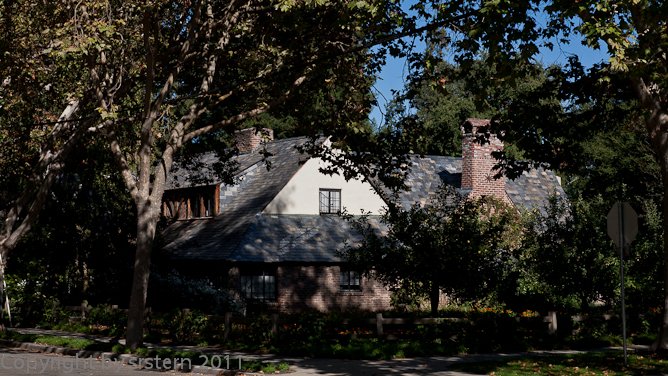 a guy came up to me and said Do you mind if I walk along with you? He looked like a cop and I asked him if he were – was? – a cop and he said No. He was a security guard watching Job's house. And he wasn't like a mall security guard, he was like a Russian mafia security guard. We talked for a couple of minutes and – among other things, like Do me a favor, stay on this side of the street. –   he said that there were about 30 other security guards nearby. It reminded me of Peru.