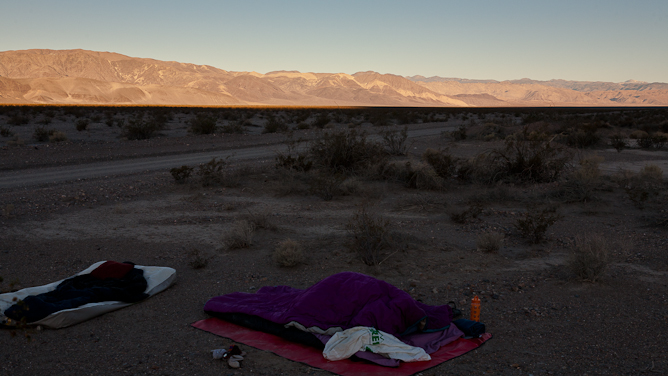 After driving through Yosemite, over Tioga Pass, down Highway 395, and east on the Big Pine Road, Michele, Ed Dieden, and I got to Eureka Valley as the sun was going behind the Saline Range. We set up camp in the twilight, ate barbecued Polish sausage and zucchini, and went to bed. We woke the next morning just in time to see the Saline Range light up. Part of the plan was to go over to the Eureka Dunes to photograph but the day was windless and the dunes were pretty marked up with footprints. Rabbits, lizards, coyotes, and people footprints – including somebody walking bare foot.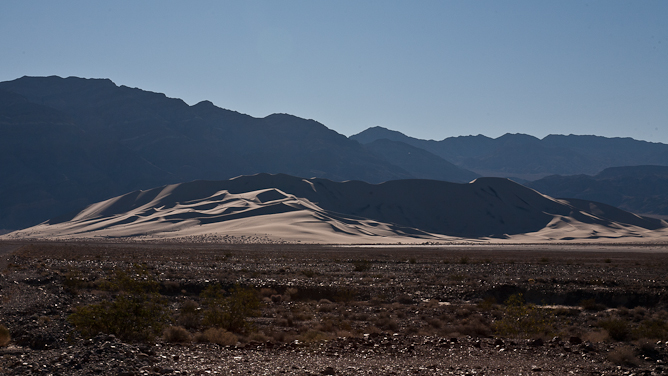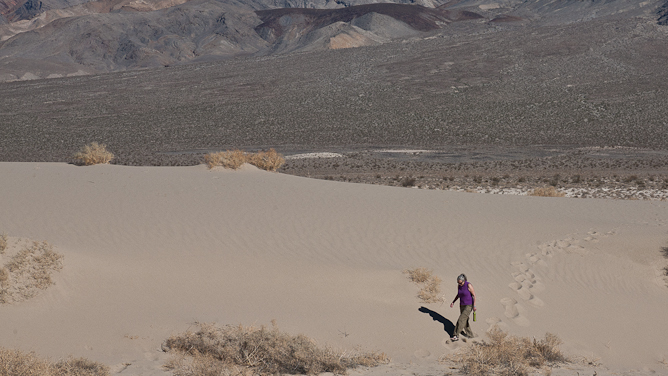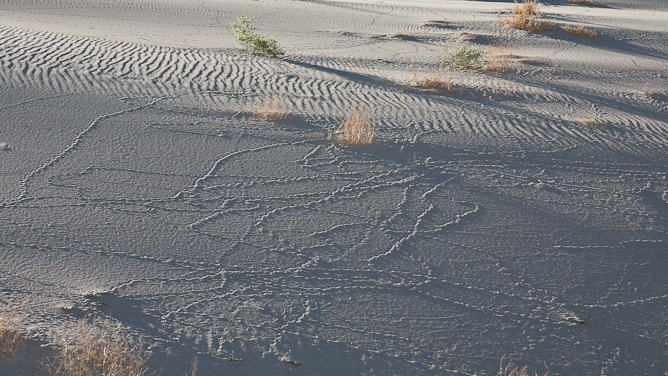 Still, in the early morning light, the dunes were haunting and the Last Chance Range behind them seemed dark and moody.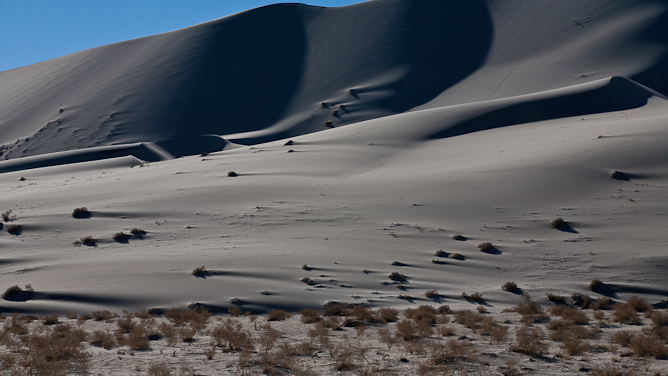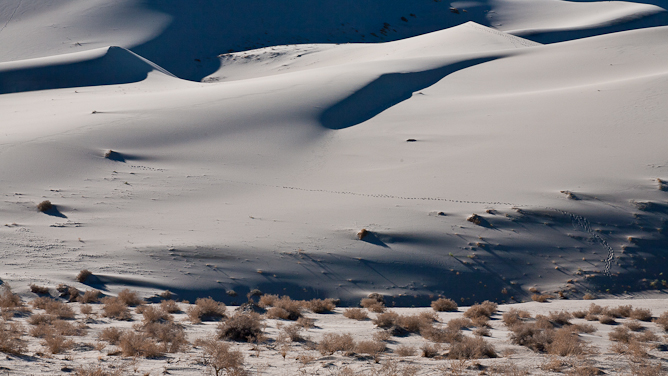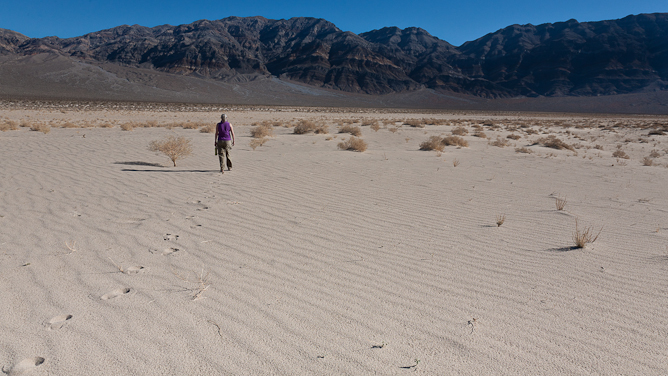 The night before had been colder than we expected and we decided to bail on going to the Race Track because it was a little more than 3,000 feet higher and that much colder. We decided to drop down into Death Valley its actual self where it would be much warmer.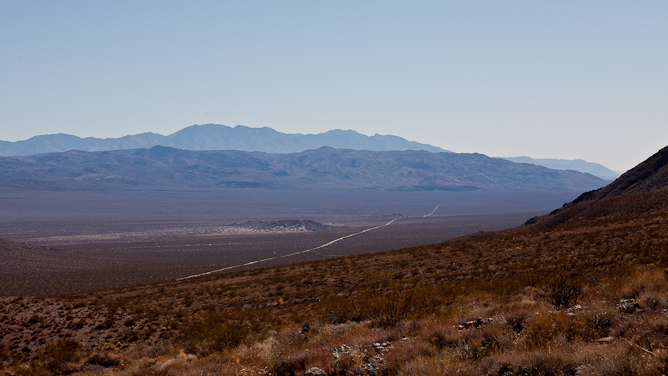 On the way, we decided to revisit Titus Canyon. Titus Canyon is a drive that starts in the Amargosa, the next valley to the east of Death Valley, and then wanders through the Grapevine Mountains before dropping through a deep canyon back into Death Valley proper. It is one of the classic – meaning ranger approved Official League – drives that usually can be done in a car. Michele and I had not done the drive in twenty years and had forgotten how spectacular it is.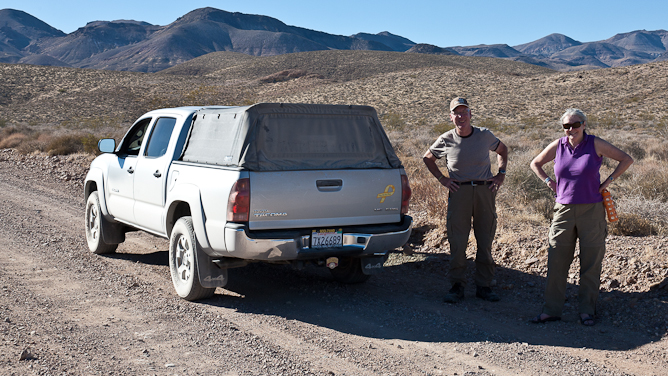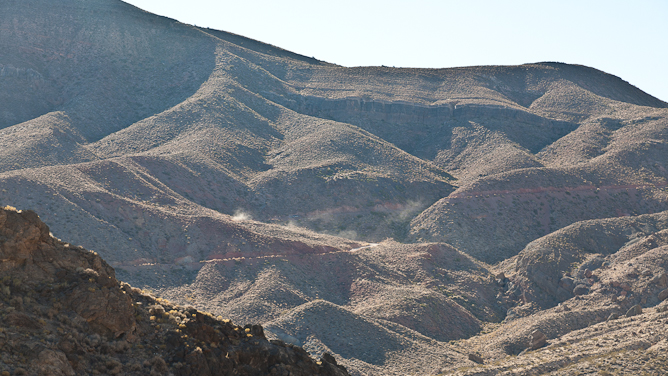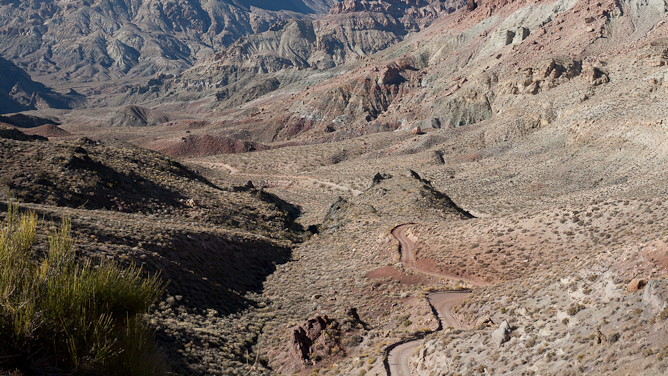 Of course it was alot more crowded than we are used to.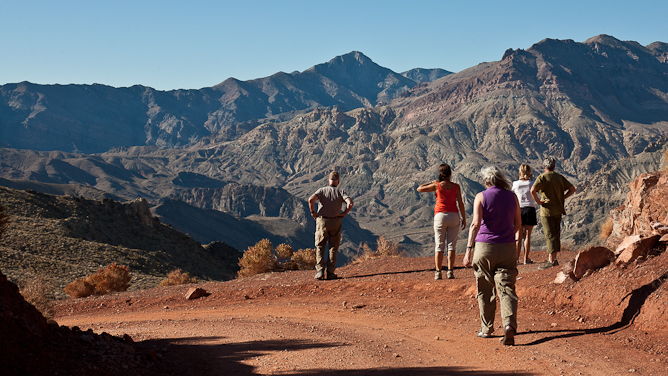 Michele had been driving, but, when we got to the actual canyon, Ed took over the driving chores and we walked for a while.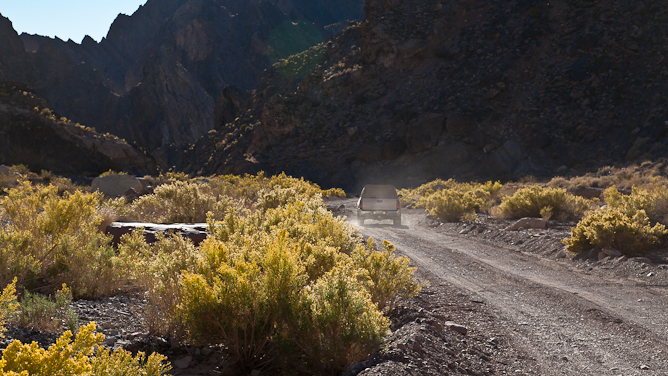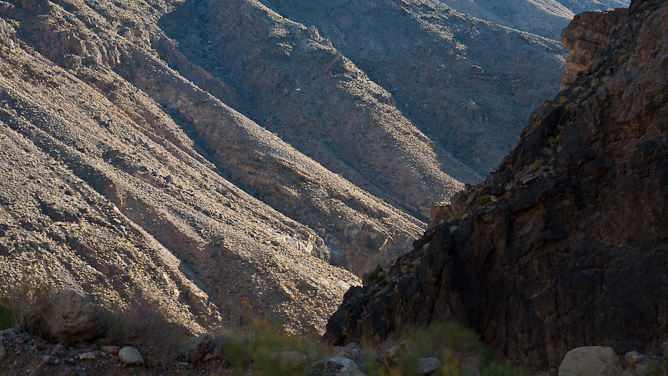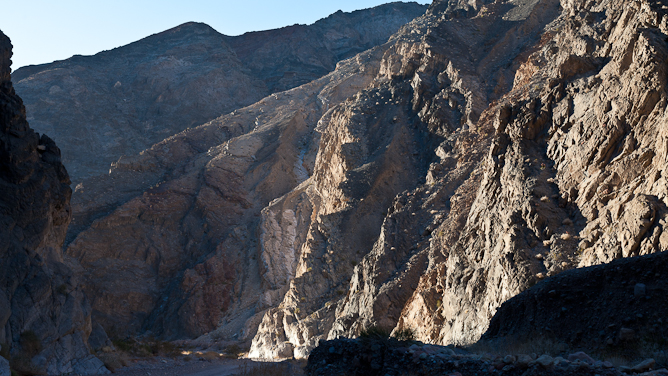 From there, it was back into the valley and a drive to below sea level then up The Hole in the Wall Road to 2,000 feet where we had a steak dinner.