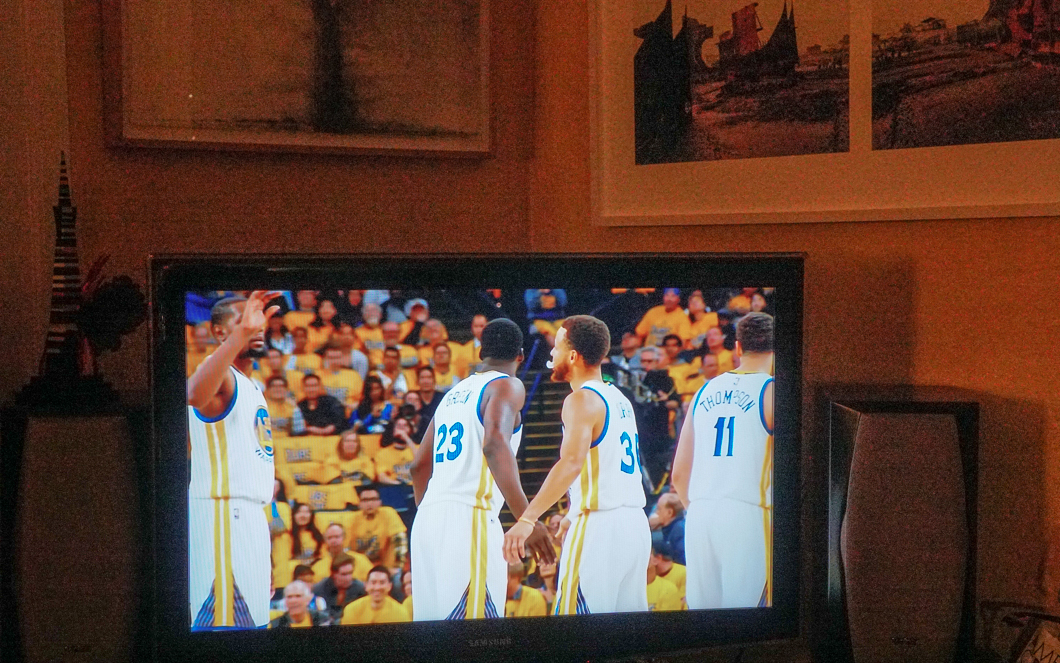 I should say "Watching the Warriors win a second time", no, not watching them win their second Final – although It was also the second Final we saw them win –  but watching the Fifth Game a second time. I think, at this point, I have seen LeBron James in twenty-two games and I am willing to concede that he is the best player in the world. He can bring a passion and intensity to a game that is singular but that is still not enough to beat the Warriors.
The Warriors are a better team and at the end of the day, that is what counted.
I feel like I am just discovering Basketball after only following it peripherally and a couple of things that I most like are the intimacy, the player on player matchups that change as players are rotated, and the fact that Basketball keeps track of the assists a player makes. In Basketball, playing as a team with individuals making sacrifices for the greater good  – passing the ball to somebody who has a slightly better chance to make a basket rather than playing heroball – is rewarded and considered a virtue.
As I sat through the game a second time, I kept thinking about the Fall of Rome. It seems that as a country, we are doing the same things that I was taught had lead to the fall of Rome in the first place and we are distracted by, among other things, sports just like the corrupt Romans used the Games in the Colosseums all around their Empire. As I watched the game, all thoughts of Trump and the Congress destroying our country disappeared, I only had enough bandwidth to watch Curry and Durant do their magic.