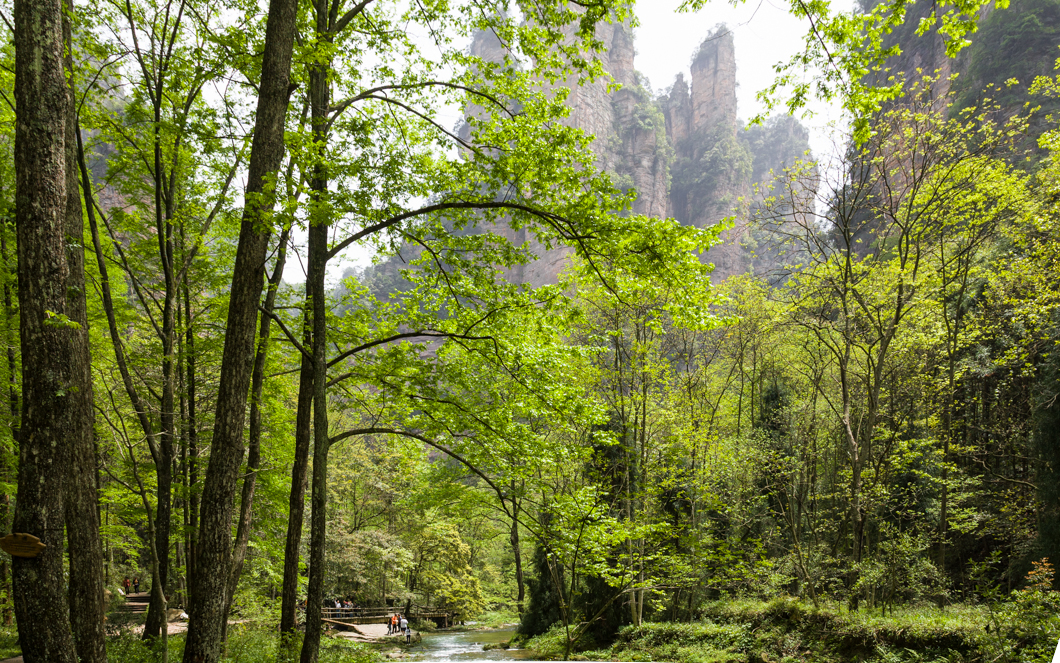 China has eye-burning smog everywhere. When we were in China, in 2009, I think we only saw blue sky on one day. We thought we would see blue sky when we went to Zhangjiajie National Forest Park because it was pretty much out in the boonies – Zhangjiajie is a combination of Brice Canyon and Zion National Parks except that it has wild pink azaleas, roaming monkies, and Chinese food in little kiosks along the trail – and is one of the most beautiful places I have ever visited, but we never saw it with blue sky even after a two-day rain storm. Every day, my eyes burned and my nose ran. It was worse than when I lived in Los Angeles in the late 50s.
Because the smog is so bad in China, the pressure to reduce it is very high just like it was in Los Angeles in the 50s. Because the pollution is so visible, there is a massive lobby to get rid of sources of pollution and China has become a world leader in solar and wind power. In the US, because our sky looks so blue, the Clean-air Lobby is much weaker.
More and more we are burning Natural Gas. However, Natural Gas is still doing great damage to our environment. It is not as bad as coal – according to the Union of Concerned Scientists,  Natural gas emits 50 to 60 percent less carbon dioxide (CO2) when combusted in a new, efficient natural gas power plant – but burning Natural Gas is still doing great damage to our planet. Michele thinks that we should burn coal, because, then, we would see the damage we are doing and increase our efforts to clean up.
Hillary and the Democratic Establishment are like Natural Gas, they have been undermining our Democracy and pay only minimal attention to the Environment. Trump is like coal, we really see the damage he is doing and that is mobilizing the opposition (or Resistance as San Francisco Magazine calls it). In that way, Trump may be the best thing that has happened to us.