rovide by the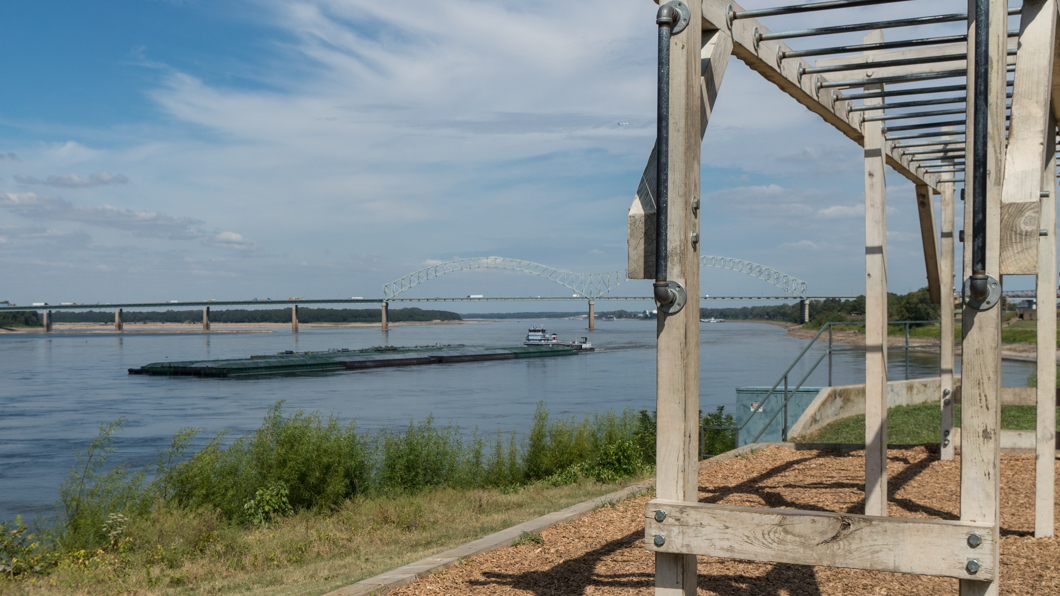 We got up in Memphis without rain, the first-day since Flagstaff that it wasn't raining or threatening rain; it is 80° and glorious. We took a walk along the River at a new park with various exercise apparati provided by the Memphis Grizzlies and overlooked by new condos. It got me thinking about the NBA and how they, as a predominantly Black League, work very hard to be part of their local community. It also got me thinking about man's changing relationship with Nature. Ten thousand years ago until sometime after the turn of the 19th century, everything outside of the biggest cities was what we now call Nature and it was less something to be enjoyed than overcome. I remember reading that, when the Spanish explorers first saw the Grand Canyon, they wrote that it was an ugly gash in the land, the ugliest place they had ever seen. Even a hundred years ago, a riverfront or harborfront was for docks, not homes. Now the riverfront is for us enjoy, to watch birds, the flowing water, and the ever-changing sky.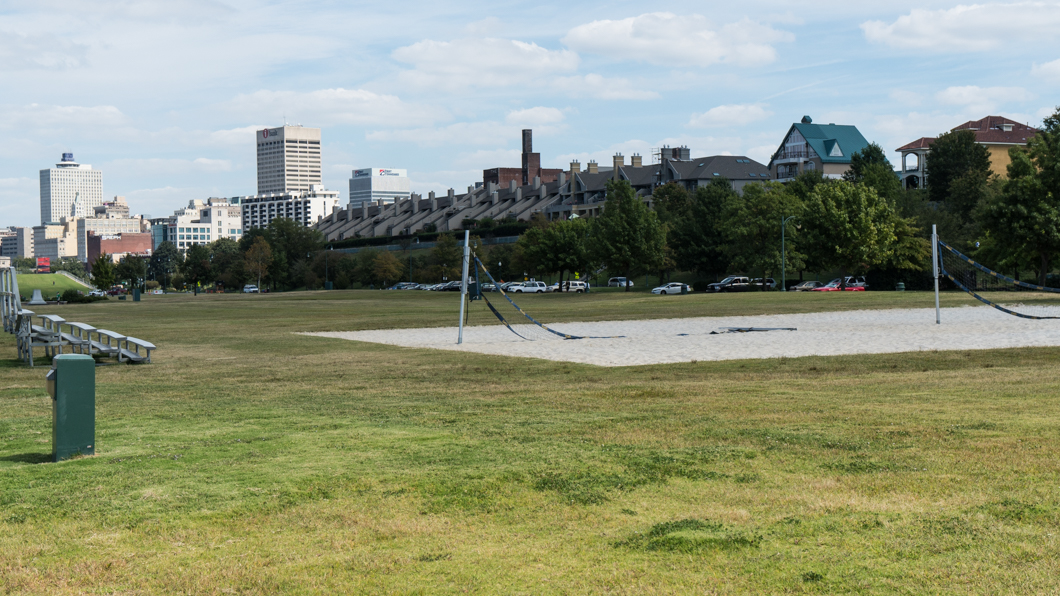 After our walk, we went to the Central Barbecue for Ribs before we hit the road. The first time we had been at Central Barbecue was in the spring of 2008 and it was in a converted gas station and we overlooked the street – in both meanings of the word overlook – while we ate the best barbecue we had ever had. Now barbecue is a bigger deal with barbecue joints everywhere, and Central barbecue has prospered; it now has three locations and a nice covered outside eating place. I'm pleased to say that we still think it is still great. Then it is time to gas up and hit the road. We start on freeways but get off as soon as possible, driving mostly on four-lane back roads called Parkways through small towns where the speed limit drops from 65 to 40. BTW, almost all the pictures taken on the road were taken by Michele.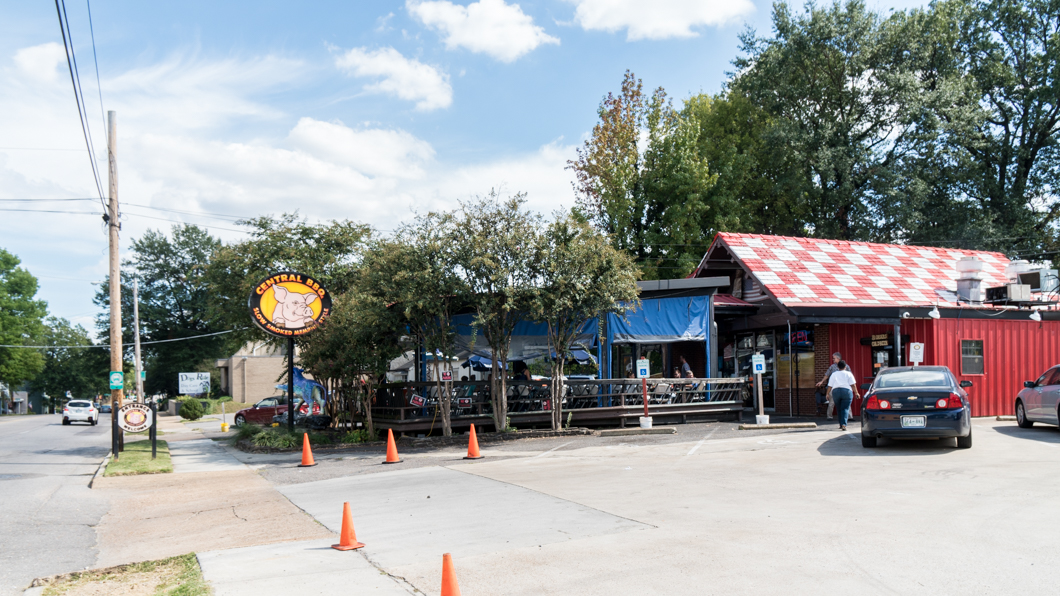 We are deep in y'all country and honey country, as in "Y'all want honey with those biscuits, Honey?", and deep in The Bible Belt with large churches – seemingly – every couple hundred feet. A couple of days ago, Richard Taylor asked me to listen to AM radio as we drove, hoping, I think, that I would gain some knowledge, particularly on why these people voted for Trump, that I could pass on. I tried Richard but everything that is not country rock is somebody pitching Jesus. I didn't hear much fire and brimstone talk, just Feeling down and despondent? Jesus understands, he was a man, too. The countryside is beautiful, in a pastoral way and as we drive through the Smoky Mountains, we pass some great road cuts with the sedimentary layers on full display.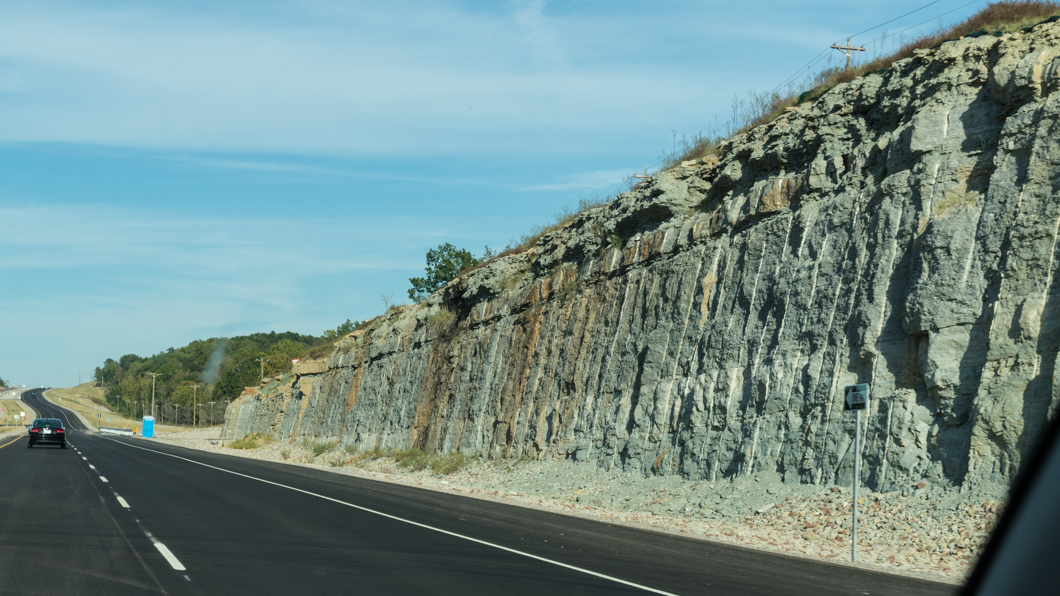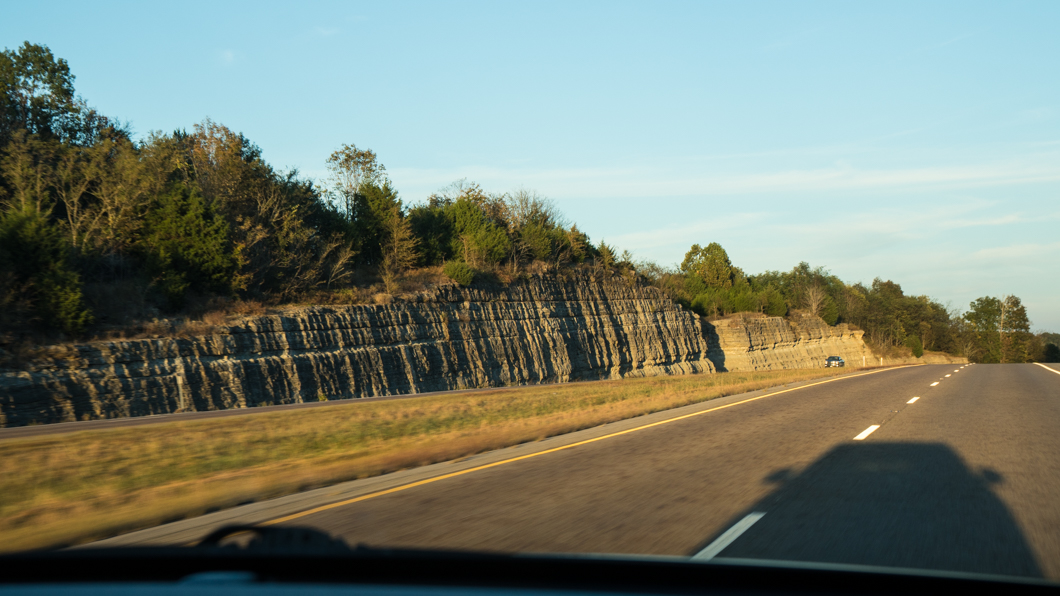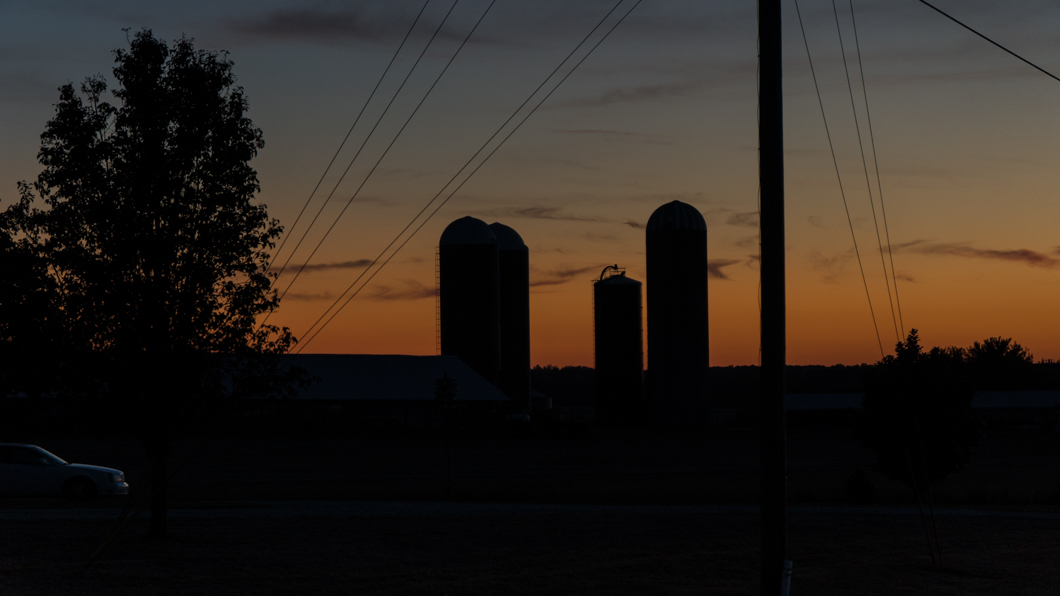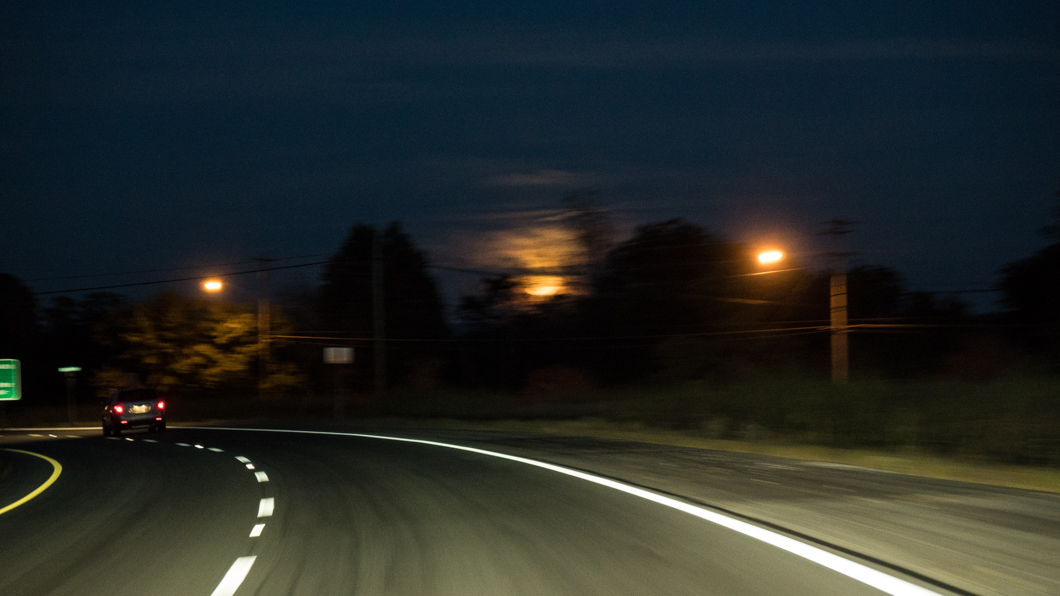 llAfter 326.1 easy miles, we arrive in Chattanooga and have a nice, late dinner at The Flying Squirrel.