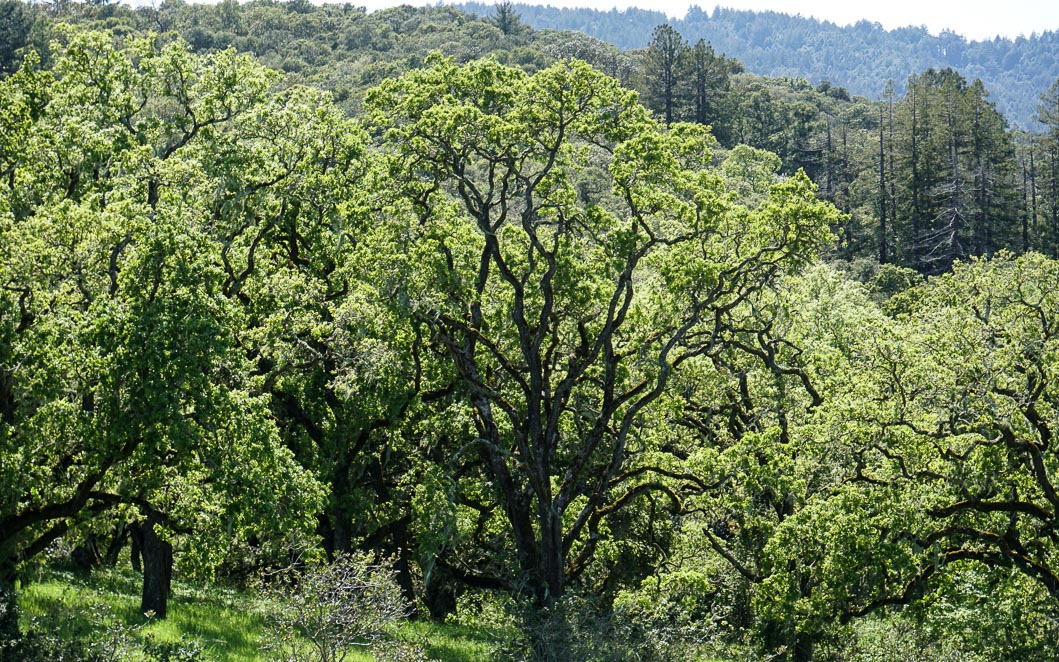 Last week it was cool and sunny, Easter was warmer and drizzling, and the Oaks around our place are loving it. As they are leafing out, their green is psychedelic. It is the time of rebirth; the wettest rebirth in years.
For the first time in at least five years, the reflecting pool at The Water Temple has actual water.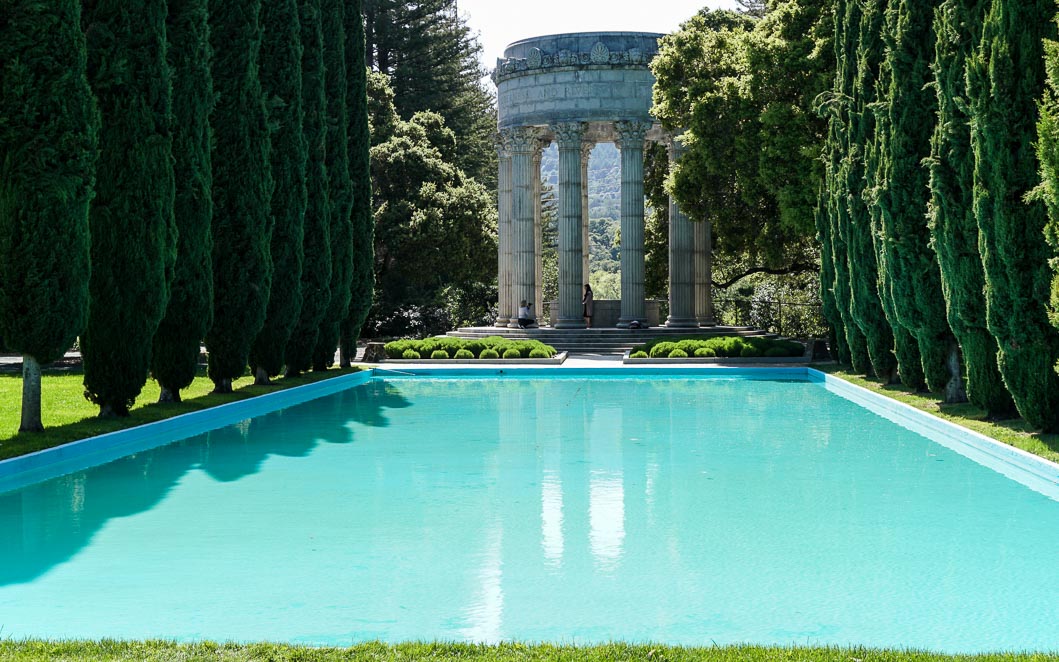 A little more than 100 years ago, when San Francisco had a population of way less than half a million, they realized that the lack of water would be a problem for growth. The solution was expensive but straightforward, build a water pipe from the Sierras, starting at the Yosemite of the Tuolumne – they must have figured that, since they had two Yosemites and only needed one, the slightly less dramatic Yosemite of the Tuolumne would make a perfect reservoir – running across the Great Central Valley, to Crystal Springs Lakes on the San Francisco peninsula. The pipeline took over twenty years to build including the 430-foot high O'Shaughnessy Dam and, in the 1930s, the project and pipeline ended with the construction of the Pulgas Water Temple.
In front of the Water Temple, is a several mile straight section of Cañada Road that starts on a hill overlooking the Temple and goes south to Edgewood Road. From the road at the top of the hill, a driver can see the entire straight section, making it a great place for impromptu drag races. When I was about sixteen, some guys started using the straight section for semi-organized night races. Those races lasted for several weeks until they were busted, but not until after in got serious enough that some people were bringing cars in on trailers. The irony is that they weren't busted by the police or Highway Patrol, they were busted by a mother of one of the spectators. She had heard about it from her son, went up to the Water Temple to see for herself, and then wrote an article in the local newspaper saying that the community needs a real drag strip to keep the kids off of the streets.
Later, I don't remember how long, with the crusading mother leading the way, the Half Moon Bay Airport became that drag strip. Still later, driving my early 50s International 3/4 ton stake bed truck, I raced a friend there who was driving a late 40s Plymouth Station Wagon. It was a very slow race.