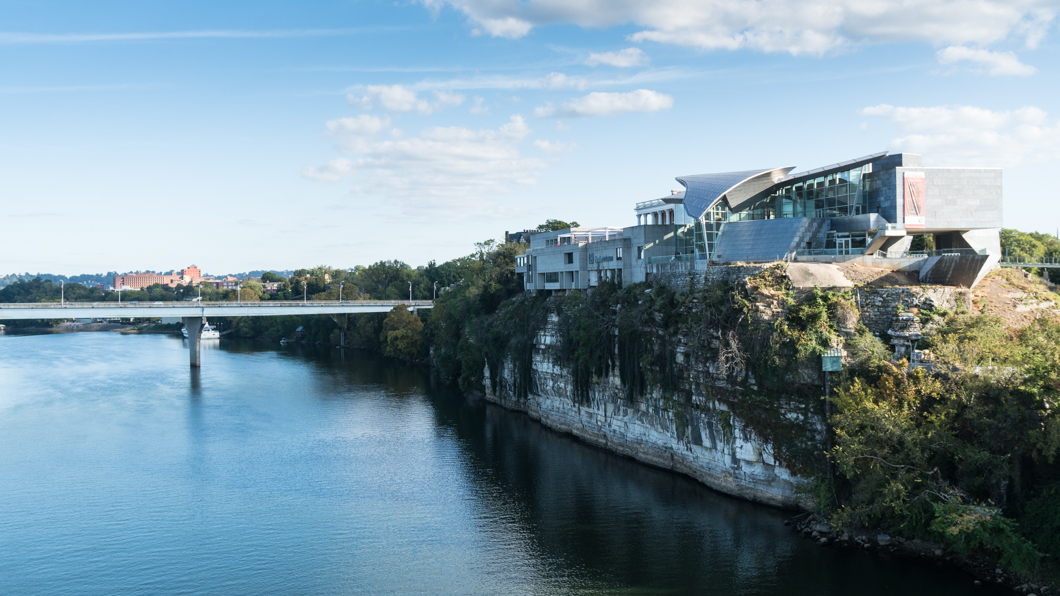 Now that we are at Dataw Island ensconced with Michele's cousins, busy with familial activities, our impressions of Chattanooga are starting to fade even though we left it less than a week ago so I'm just going to post a couple of comments and pictures and let it go. Chattanooga was an almost complete unknown to us; it is on a bend in the Tennessee River, it was listed as one of 45 Places to go in 2012 by the New York Times, and it was the site of General U.S. Grant's luckiest battle, other than that, it is a blank. Now I can add that it is a lovely small city – I guess it can be called a small city, it has a population of a little less than 178 thousand souls – in the foothills of the Appalachian Mountains with the Hunter Museum of American Art at the center of an Art District. When we first got to Chattanooga for our two-night layover, we really liked it, by the second night, we felt it was a little too polished with not enough rough edges for it to be interesting for an extended period, but, by the time we left, we were starting to come around to our first position.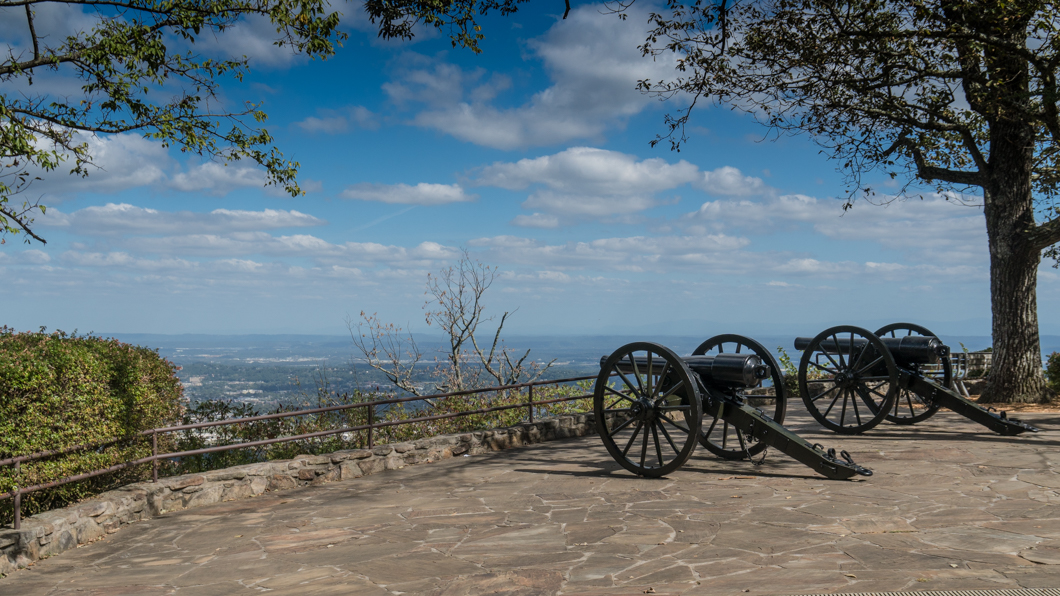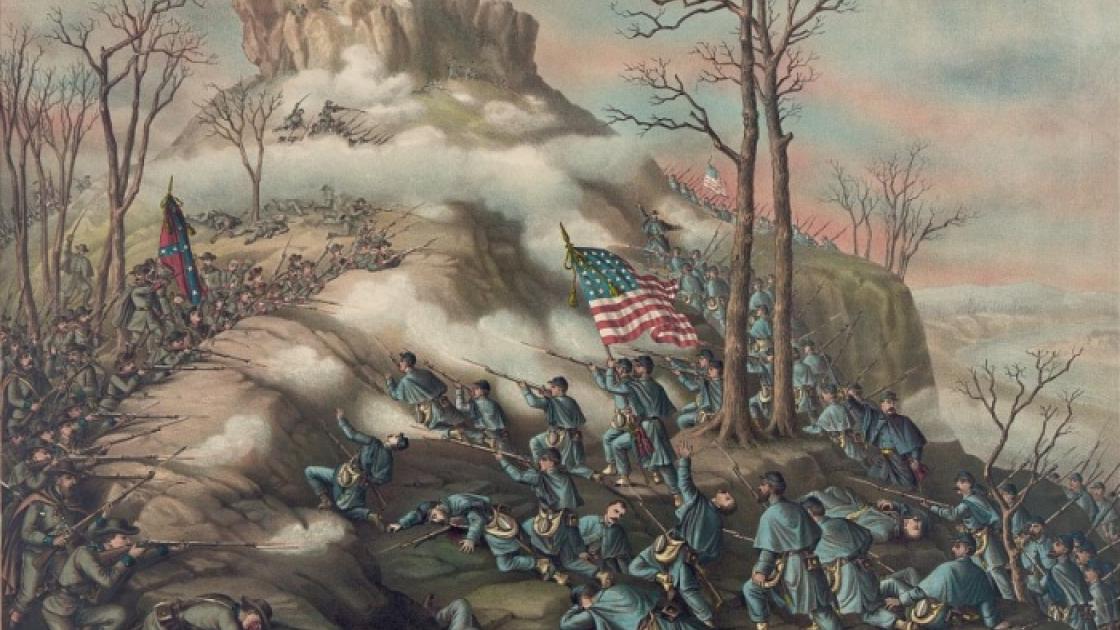 In September 1863, the Confederates, under General Braxton Bragg, soundly beat the Union Army at Chickamauga and then drove the defeated, disorganized, and despondent Army into Chattanooga where the Confederates laid siege from the surrounding mountains. The Union Army, under by General William Rosecrans, who Lincoln said was "confused and stunned like a duck hit on the head with a rubber mallet", was pinned down and floundering, cut off from their supply lines, starting to starve. General Grant, who had been convalescing in New Orleans was given command and ordered to Chattanooga by Lincoln. Two days after he arrived in October, Grant established a new supply line, started bringing in food and ammunition, and then additional troops. In November, Grant went on the attack. First by taking the high ground on the Union right, under Major General Joseph Hooker. As an aside, folk etymology says that the term hooker came from calling the Washington prostitutes Hooker's Battalions while Hooker was the general in charge of the Army of the Potomac but this is not true, people who know those kinds of things say that the term hooker had been around for 30 years before the Civil War. End aside. However, the Union troops were still pinned down from Missionary Ridge and Grant sent his friend, General William Tecumseh Sherman, on a flanking movement to roll up the Confederates from the Union left. Sherman bogged down, so Grant ordered the pinned down troops, now led by General George Thomas, to distract the Confederates by making "a demonstration". But as the pinned down troops made their demonstration they started taking even more intense fire; one by one, then small group by small group, and finally the entire of Thomas's Army, completely on their own, charged up Missionary Ridge to get away from the fire raining down on them. They had been humiliated at Chickamauga and now they got their revenge, The Confederates were driven back to Georgia and Grant went to Washington to become the commander of the entire Union Army.
Meanwhile, we were still in Chattanooga and it was First Friday Art Walk so we visited the Chattanooga WorkSpace to see some local artists.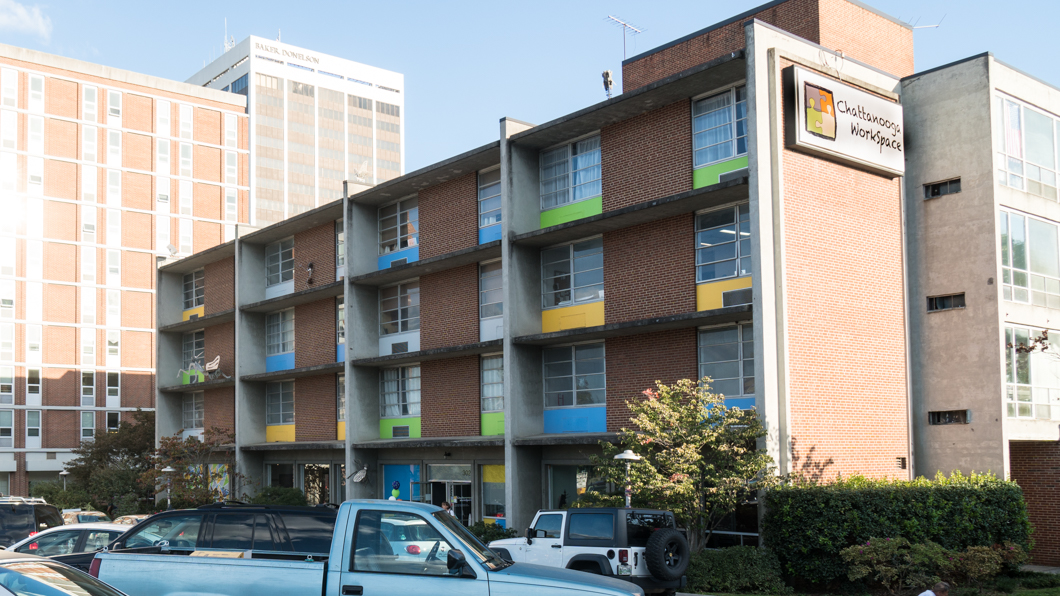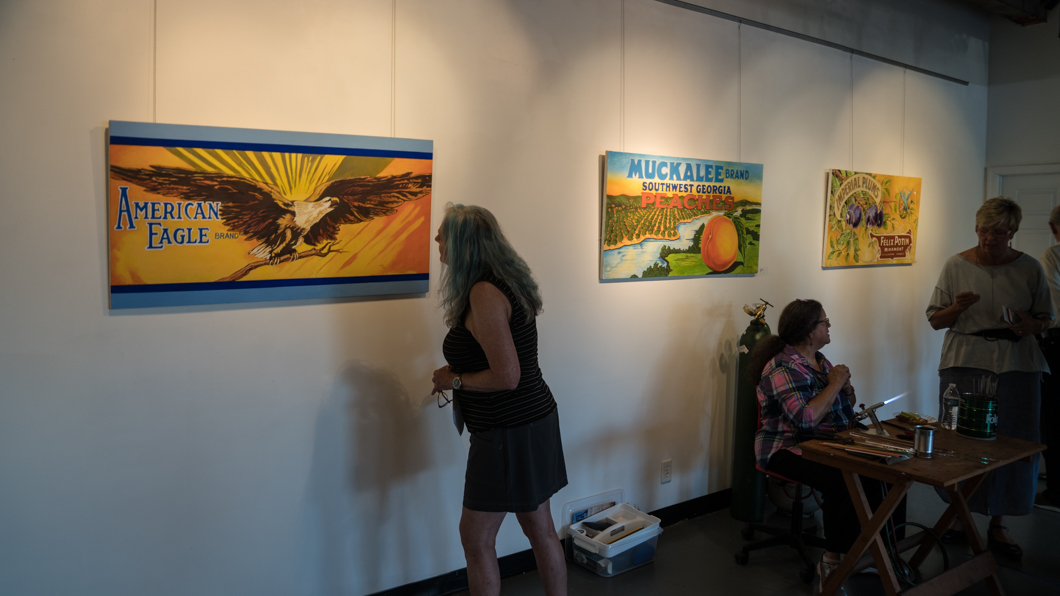 The next day we visited the Hunter Museum of American Art and saw a nice show of a local artist. Then it was back on the road with some nice memories.