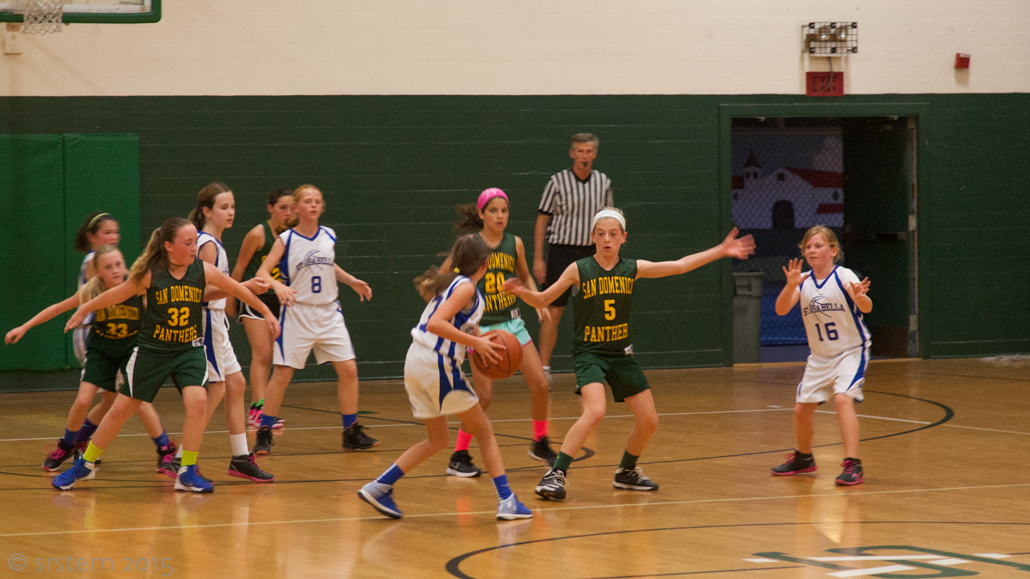 I went to watch granddaughter Charlotte play basketball over the weekend. When the game first started, Charlotte played a pretty good defensive game but she seemed to be playing offense at a much lower pitch.
To back up. Charlotte is what we used to call a jock (your mother will explain that to you when you get older, Charlotte). She just likes sports: so much that she is playing basketball in the local Catholic Youth League.
That did not come from my side of the family. My parents were not jocks – the rumor was that my father had been a boxer at Cal but he went to Cal from about sixteen to almost nineteen and I never saw the killer instinct he would have needed to beat up on students who were older and, presumably, bigger – so I am going to stay with no jock. I am not a jock; I liked to to ski and hike and even some lightweight mountaineering but those were ways to get outside into the wild (or semi-wild). When I was young, in grammar school and then, later, highschool I  played the required football and ran track and never particularly enjoyed it. My daughter, Samantha, ran the Bay to Breakers, a couple times – in informal costumes – but quit playing soccer way sooner than I would have liked. None of us had the intensity that Charlotte seems to channel.
Maybe it comes from Charlotte's father. I don't know.
Well, that's not quite true, I don't know, but I do have a theory and a hint lies in the word channel.  I think the world is evolving, maybe not the whole world, but the elite West Coast world and probably the entire Western world (and elite Eastern world). Leisure is increasingly becoming busting your ass at sports just like it was in 750 BC Greece. When I was a kid, there were jocks and nerds, but now the nerds are the jocks.
Today's mechanistic theory of life is that everything is physical. We are little, self contained machines, influenced only by our DNA strands. Even our minds are in our brains. There is alot of evidence that the mechanical theory is not true – or not complete – but it is the accepted dogma and most scientists, especially older scientists, are dedicated to guarding us against any heresy. Still, I don't think that Charlotte's athleticism and competitiveness only comes from her DNA, I think she is tuned into a new, different, world.
Watching Charlotte playing basketball, she seemed different from the Charlotte who was the star of the game the last time I watched her play Soccer. Here she was more hesitant, more willing to let someone else shoot. Watching, I began to think that this was a gift, she experienced being the star at Soccer and here she was able to experience being a supporting player. I don't think her coach must have felt the same way because she pulled Charlotte out for a good part of the first half.  When Charlotte came back, however, she started channeling her Reshanda Gray.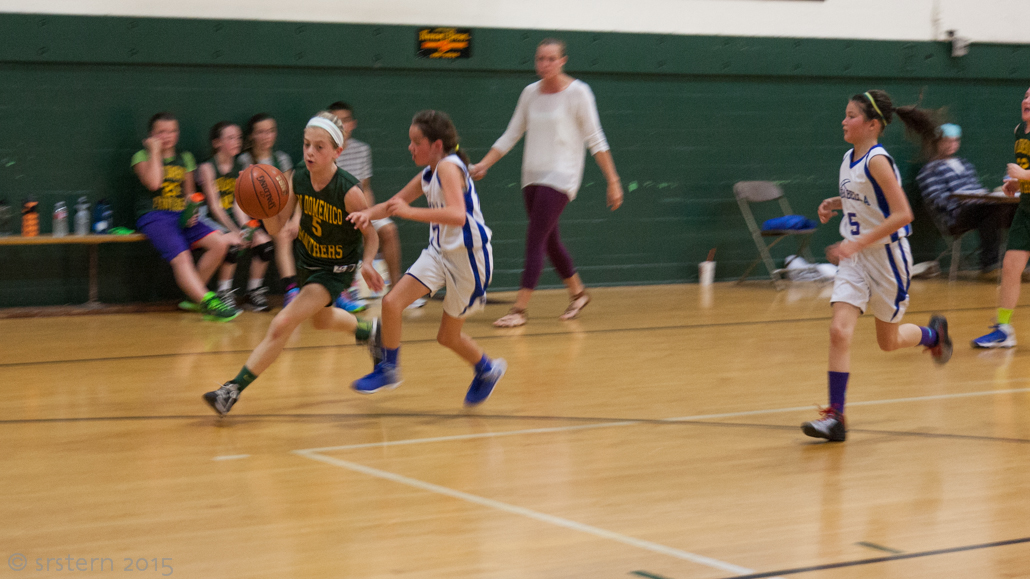 She started to charge and shoot and make baskets. Her team won 18 to 12 – these are little girls shooting at ten foot high baskets,  18-12 is a pretty high score – and she was the biggest scorer (at one time, I think Charlotte had scored as much as the entire other team). Standing there, in a Catholic Boy's School gym, the noise so loud it was hard to talk, I kept thinking, Now where did that come from.