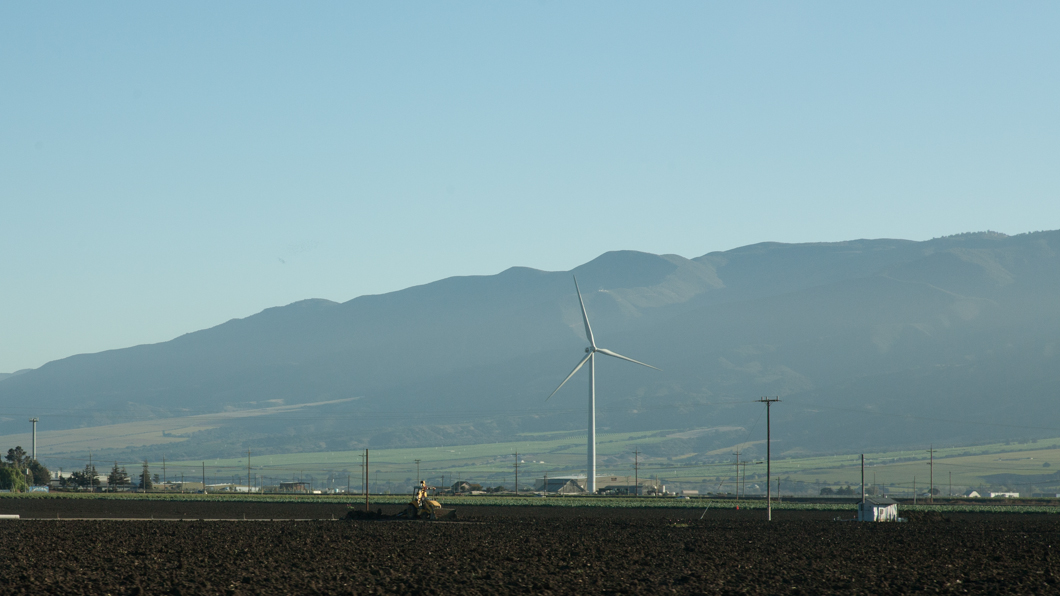 Last weekend – well, weekendish – we drove south through the Salinas Valley to Paso Robles (hereinafter called Paso to sound like a local). Paso's recorded history goes back to 1795 when it was considered California's oldest watering place, because of its mudbaths and hot springs, according to Wikipedia. Two years later, in 1797, the first vineyards were started in the area and, by the late 1800s, the area was already known for its Zinfandels. Now there are about 200 wineries in the area and the historic city core is booming.
It was our 22nd anniversary and for our anniversary dinner, we ate at Artisan in the old downtown area. The price was great and the dinner was good and we would have considered it much better if we were from anywhere other than the Bay Area and hadn't just had a stellar dinner the Friday before. As an aside, there are not many downsides to living in the Bay Area – not counting cost, especially housing – but one of them is being spoiled rotten by the local dining. I remember going to New York, on a food and architecture pilgrimage, about the end of the 70s and being very disappointed. After eating at Chez Panisse, Poulet, and getting food to go from the Cheese Board Collective, old timey restaurants – like New York's famous Lutece or the Kennedy favorite, La Grenouille – just seemed so old fashioned. End aside. This time, the disappointment – and disappointment is way too strong a word, the dinner was good, excellent really – was the result of just having had a pick up dinner at Mau in Oakland and Mau just seemed so much newer as in more au courant.
The next day, after a super breakfast at Kitchenette, we toured several wineries. In the rain!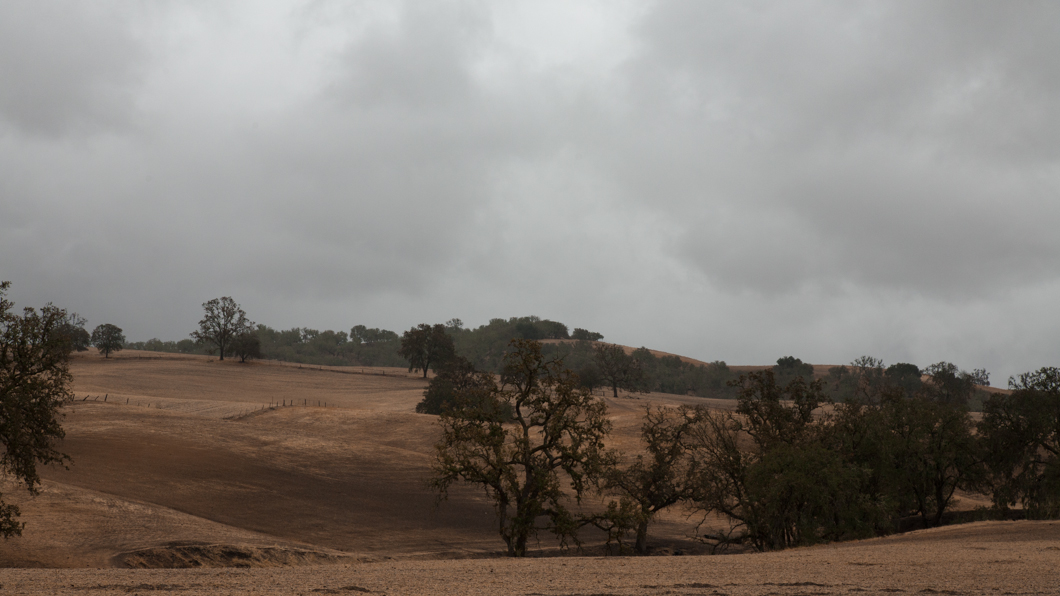 To me, the Paso wine country feels a little like Napa forty years ago. The 200, or so, wineries are not enough to turn the landscape into a wall to wall monoculture like Napa and most of the area is still open so driving around was more fun for me.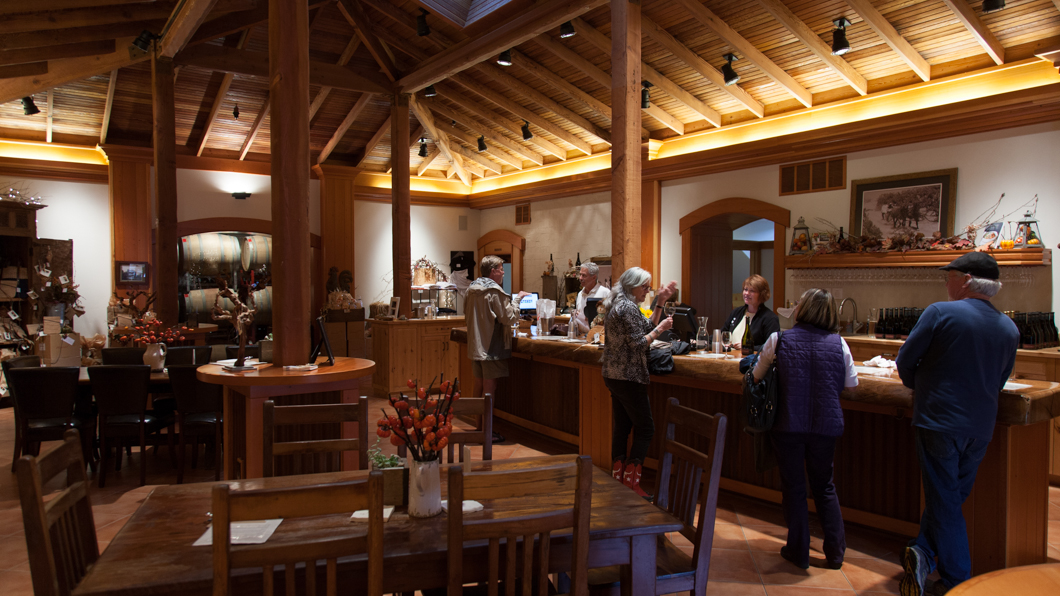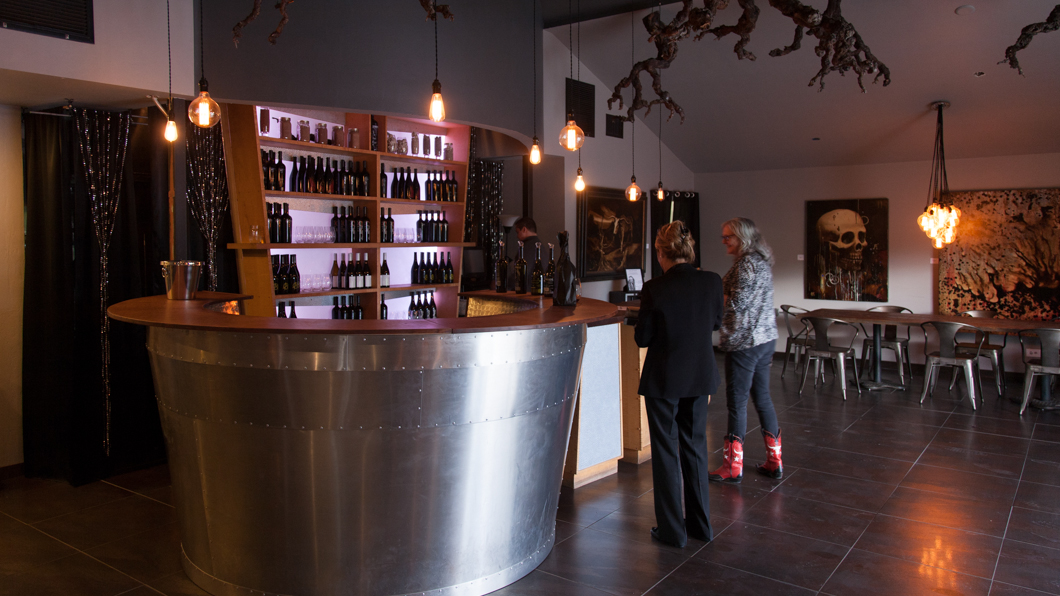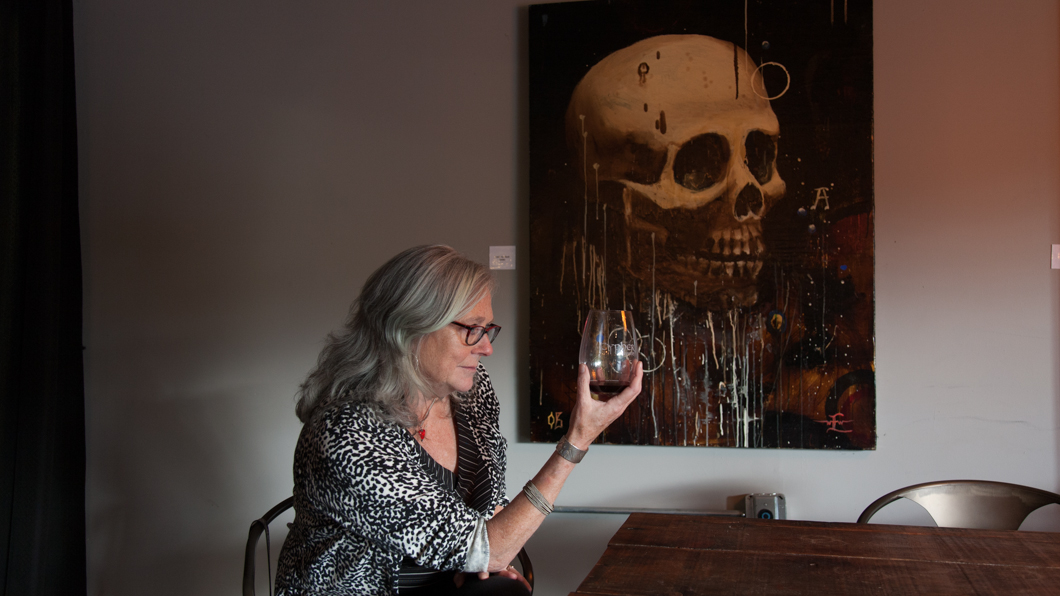 As the day went on, I increasingly realized that I don't particularly like wine tasting. Don't get me wrong, I have nothing against drinking wine, it's just spending the whole day tasting with the expectation that we wouldn't be there unless we were going to buy some of their wine that I don't like. What I do enjoy is looking at the buildings and driving around the countryside , however. We ended the day with dinner at The Hatch where Michele had Chicken and Waffles and I had Ramen – with okra, collard greens, maitake, bacon, rotisserie chicken, and a pickled egg according to the menu  – made with great local ingredients. As another aside, I had ordered the ramen for the ingredients, but the noodles were gummy and I realized, once again!, that folk food – for lack of a better descriptor, food like coq-au-vin or beef bourguignon or ramen – is not based on great ingredients but great technique to cover up problem ingredients. End aside.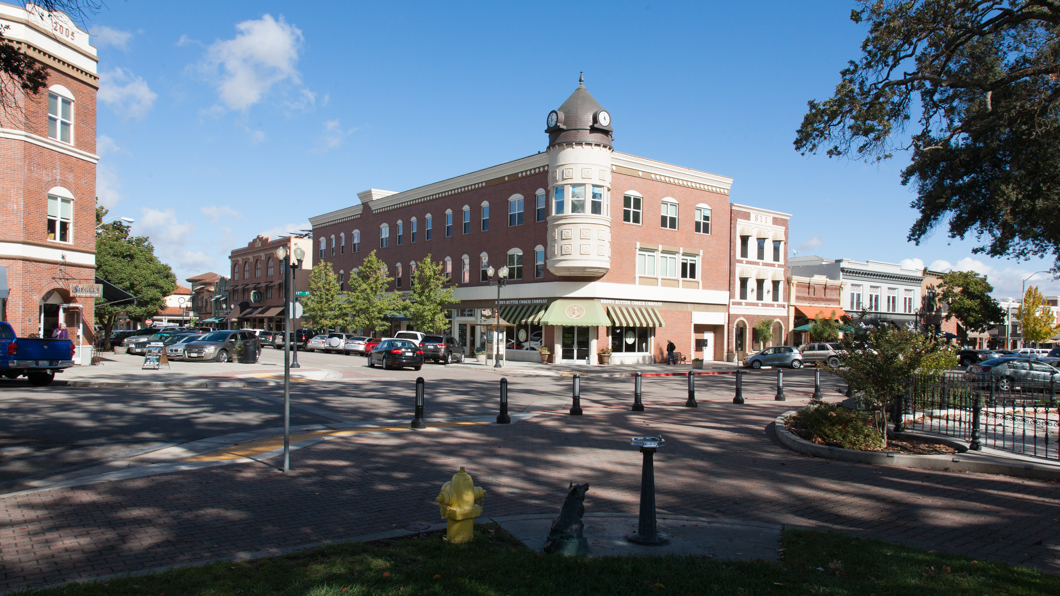 We spent our last day, wandering around town and shopping like any red-blooded 'merican – I got a new, Sterling Silver, loop earing, for only $2.68 – and then driving home the long way.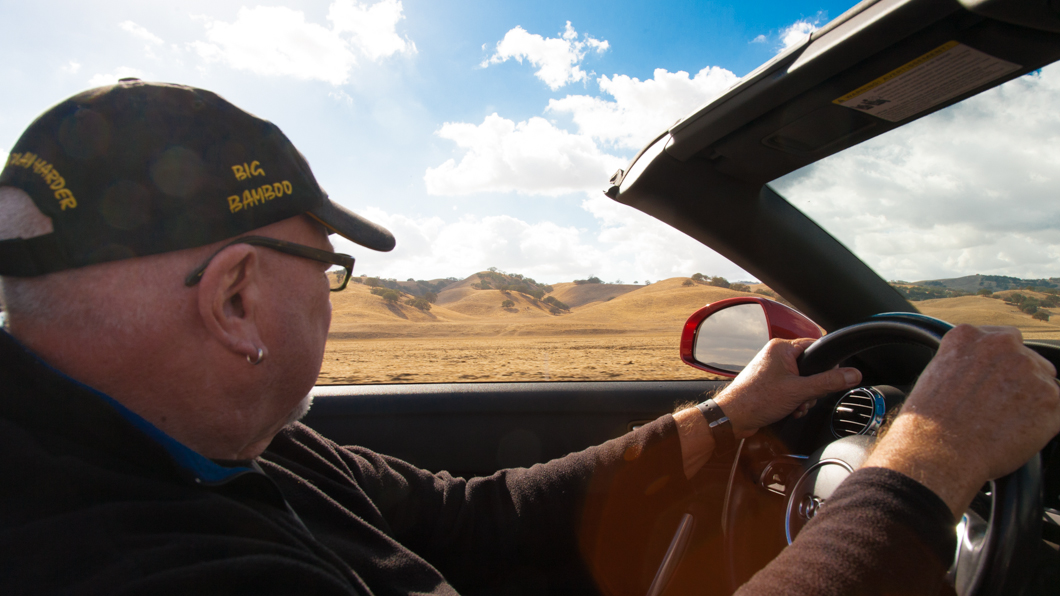 We drove east on The 46 – when in Rome, blah, blah, when in Southernish California, I am agreeing to use the descriptor The in front of highway numbers – and then north on county roads, roughly following the San Andreas Fault. Whenever I drive around the Bay Area at anytime near Rush Hour I can easily slip into a California's-too-crowded annoyance but out here, it's almost empty. It could easily be everybody's idea of Nebraska. When we turned north, towards Parkfield – famous for having a 6.0 earthquake about every twenty years – we started running with the grain. The valleys are wide and almost flat, bookended by low rounded hills, with nothing but the occasional ranch.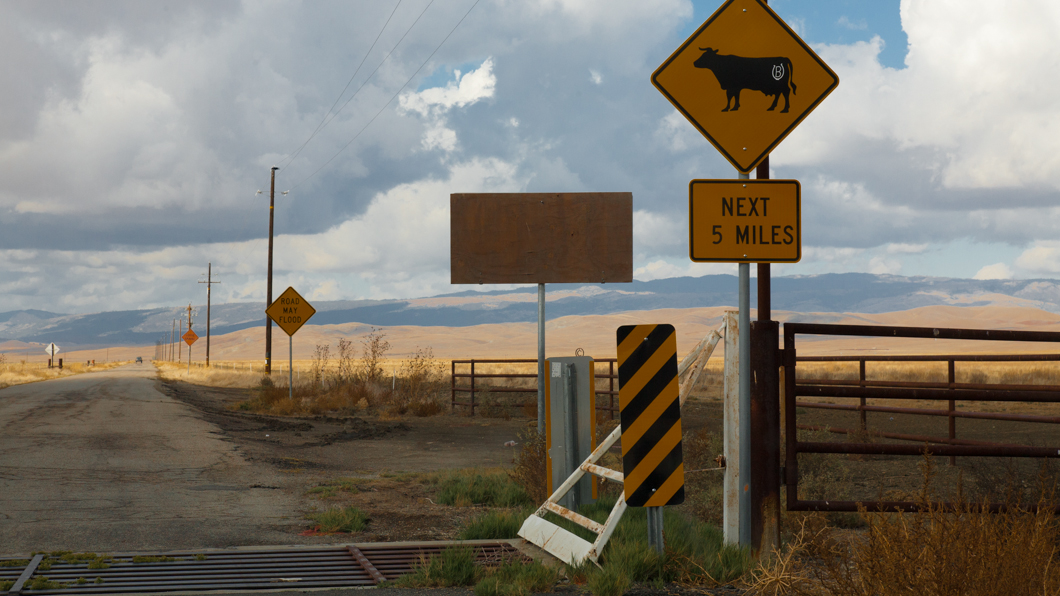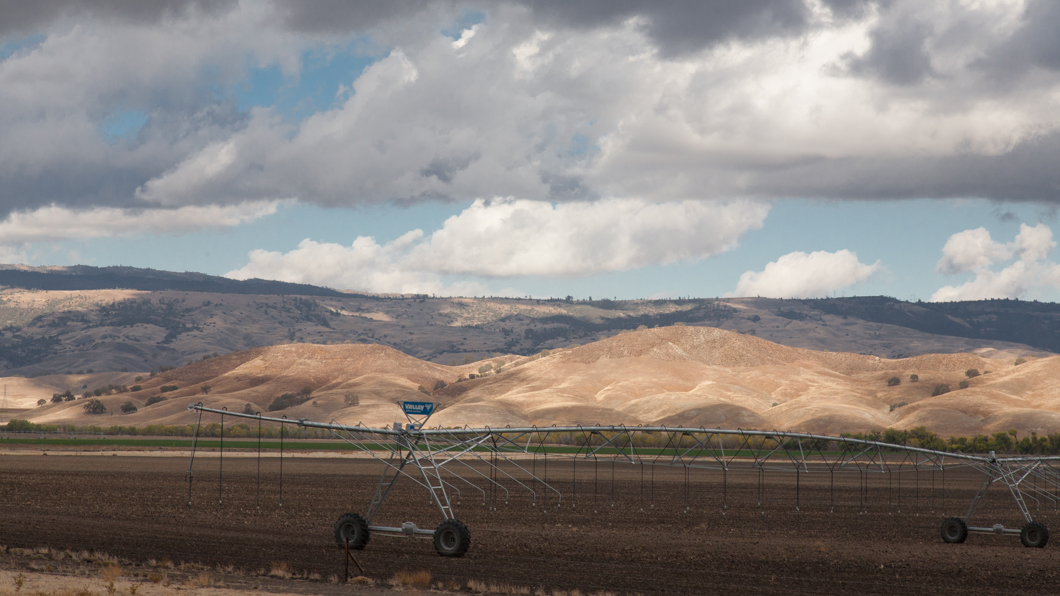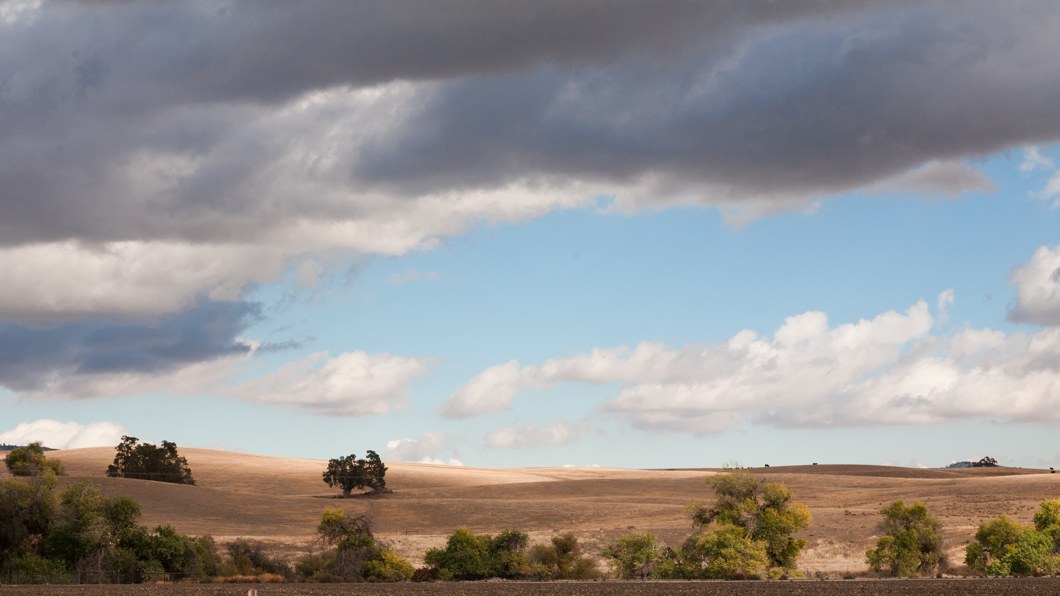 As we cross the bridge into Parkfield, we are greeted with a welcome back to the North American Plate. Parkfield itself is a tiny road stop with a population of 18, most of them interested in earthquakes, I would guess.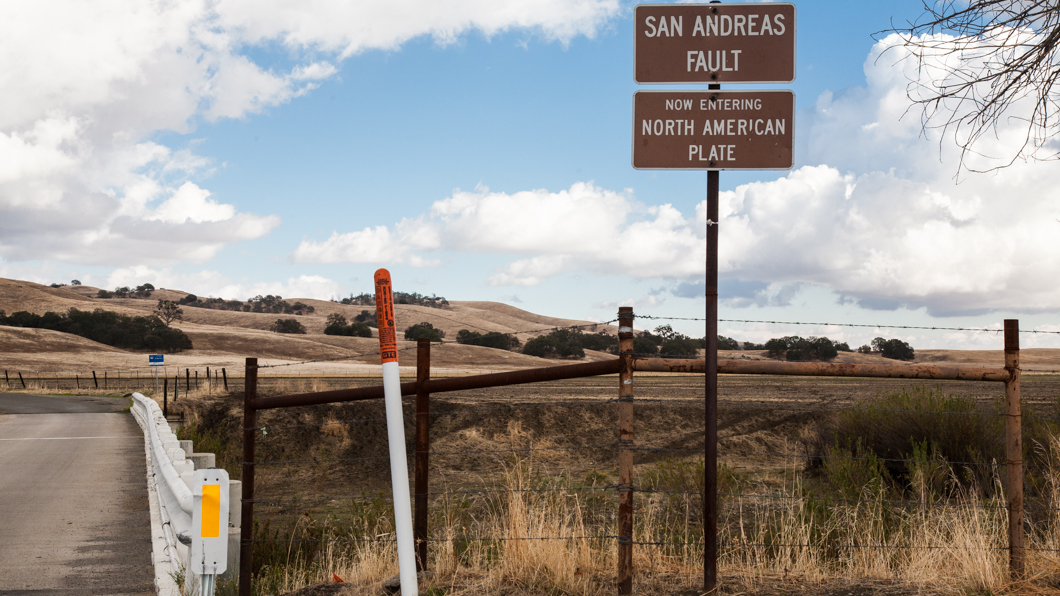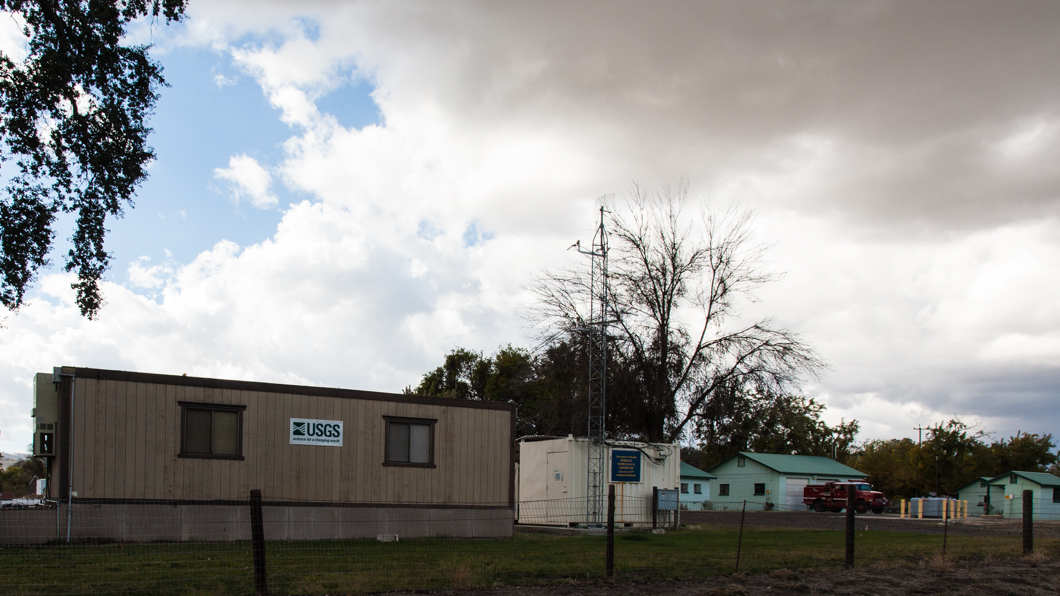 To be continued.