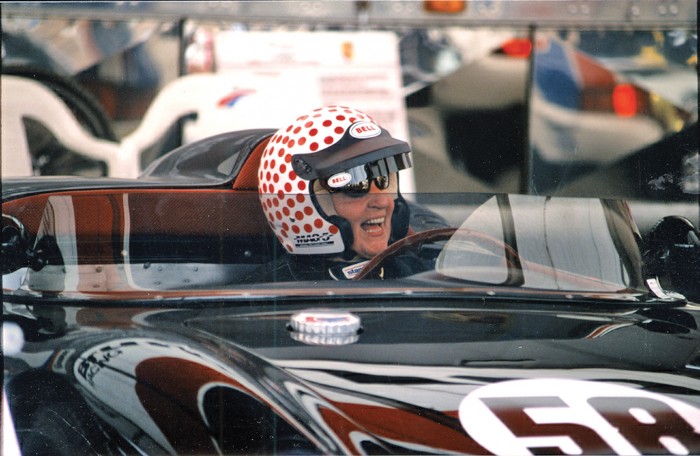 "There's a great opening line in a book called The Go Between, which I often quote: The past is a foreign country. They do things differently there." Denise McCluggage.
Denise McCluggage, ski-racer, racecar-driver, and writer extraordinary, died a couple of days ago at 88 and, as I sit here, I am tearing up. Both for her and for a lost world that I am a little ashamed I feel so attached to. It is hard to talk about Denise McCluggage without talking about that lost world that she embraced and defied with talent, humor, and enthusiasm. It was a world dominated by White Anglo-Saxon Men, so entitled that it seemed like the natural order of things. It was the world before Nixon lost to Kennedy, the world of the first season of Mad Men. It was also a time when few enough women wanted to be equal to men that they were not a threat and McCluggage was often the only woman in the room.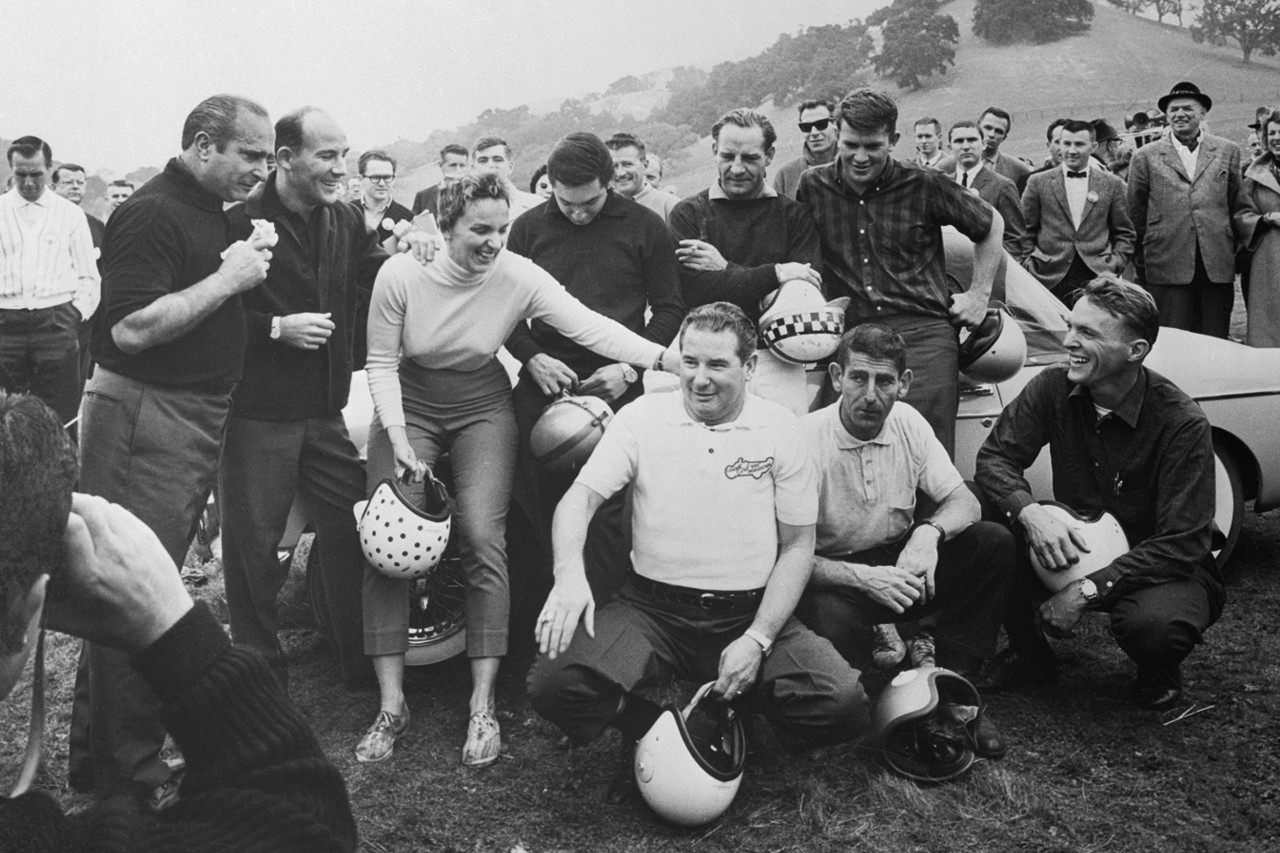 Denise McCluggage was born in small town Kansas in 1927, became a writer for the San Francisco Chronicle in its heyday, and dirt track auto racer after graduating summa cum laude from Mills College in Oakland. She moved back east to race sports cars big time and backed into becoming a publisher. She moved to Europe to race and write about racing and, in the process, she hug out with the best drivers in the world. McCluggage never made much money but she always lived life on her terms, enthusiasticly and fully.
She was a suburb skier and an even better driver, but I remember Denise McCluggage as a sports writer before there were women sports writers. She was a great story teller and probably the best way to talk about her is to let her do the talking.
Originally, I'd ride around Europe with Phil Hill, who got a new Beetle every year. I was headquartered in Modena like most everyone else. Then I got an Alfa Romeo Giulietta, which I raced, including at the Nürburgring. I don't remember what happened to it, but I went back to bumming rides. I had gone up to the Nürburgring with Alejandro De Tomaso and Isabel Haskell, because I was sharing an O.S.C.A. there with Isabel. The car broke in practice. Henry Manney III offered me a ride to Stuttgart, where I could wait for Isabel to put my passport on the Rapido train from Modena. I had suddenly realized I'd left it in my helmet bag, which I'd stowed in the race car.
So I hung out in Stuttgart for several days, and I visited Mercedes, and then Porsche to see my friend Huschke von Hanstein. There, he had a Porsche 356 just back from a show somewhere. It had an unheard-of electric sunroof and knock-off hubs. It could not be sold in Germany, because knock-off hubs were illegal for street use. He suggested I buy it. Like every other time I bought a car, I had exactly enough money in the bank to cover it–in this case, $3,000 (1959, remember?). I never thought that now I had nothing left. There was always something else down the road. Unfortunately, I'm still like that. By the time my passport arrived, I'd bought the Porsche and was ready to head for Modena.
She was sensitive and funny. The world will miss her, I already miss her, so here is one more sample, writing about Saudi women not being able to drive:
I felt the depth of the cultural abyss one day in the south of Yugoslavia when I was doing the Liege-Sofia-Liege rally in the mid '60s. I was driving a Ford Cortina with Anne Hall, and we'd been caught in the momentary aspic of some crowded village near the Albanian border. The population was heavily Muslim. Few women were in the crowd and those few were swathed head to toe in black. Only their eyes were visible. At one curving junction we stopped again for hand carts, bicycles and trucks to clear. A nearby post of black slowly turned and starred wide-eyed directly at me–interrupted perhaps in her usual lowered-eyes mode by the fact that she had seen a woman–driving a car.
I starred back, in stunned awareness of an odd coincidence: the shape of our windshield and the shape of the eye opening in her black covering were the same extended oval. We two women, probably having arrived on this planet at close to the same time and in much the same way–kicking, naked and wet–now looked through similar ovals on very different worlds. The brief but somehow endless moment broke. We turned back to our diverse worlds. I, the Woman Driver. She, the eyes-only mystery.