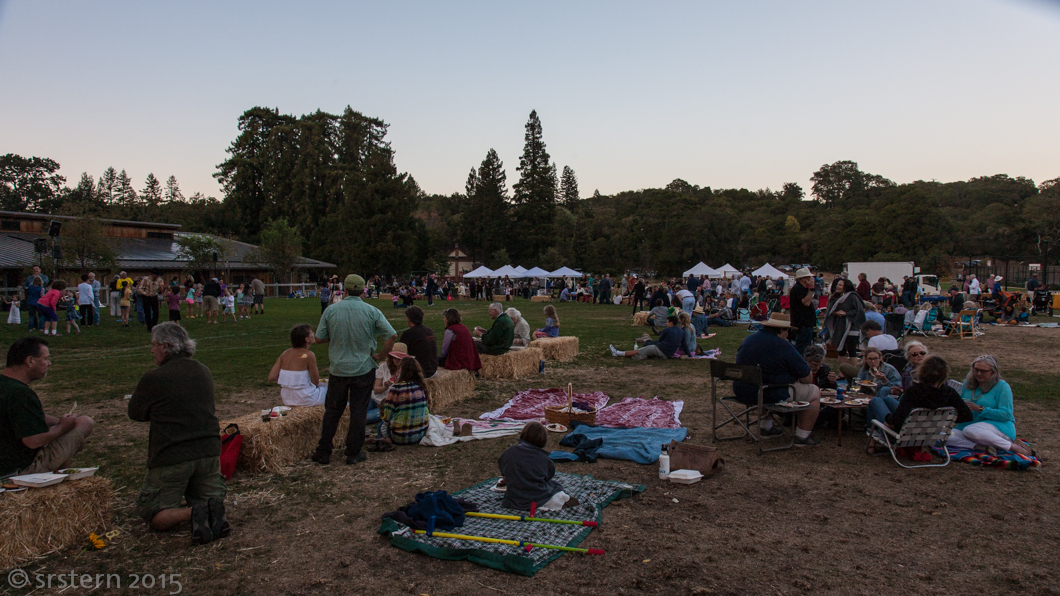 Last evening, we went down to the Town Center to hear and see the Lara Price Band performing, what they call, rootsie rock'n blues. There were kids running around everywhere, perfect dogs – on very loose leashes – sniffing each other, and beautiful people relaxing in the twilight. It was idyllic and, the day after a white terrorist murdered six women and three men in Charleston, it made me sad.
Looking at the people around me, the kids playing, the adults laughing, everybody relaxed and comfortable, feeling safe, I kept thinking that everybody should have this. The right to a safe, open, public space with music every once in awhile, should be a Civilization's highest priority. What is the purpose of government if it can't or doesn't want to keep its citizens safe. As Americans, to feel safe in public should be our birthright.
If the state doesn't provide safe places for everybody and anybody, what is the point of having a State?
Oh, and The Overheard Snippet? We were standing in line, waiting to order a panini from a food truck, when I overheard part of a conversation. It was just a snippet as the line momentary contracted enough to hear the couple standing behind us. He: How was your lunch with Alice? She: We had an interesting conversation about failure. About the importance of failure to learning and  growth and building character. He: Everybody fails. She: It worries me that Emily and Ryan are so afraid of failure. Then the line moved, we stepped forward out of hearing range, and my eavesdropping was over.