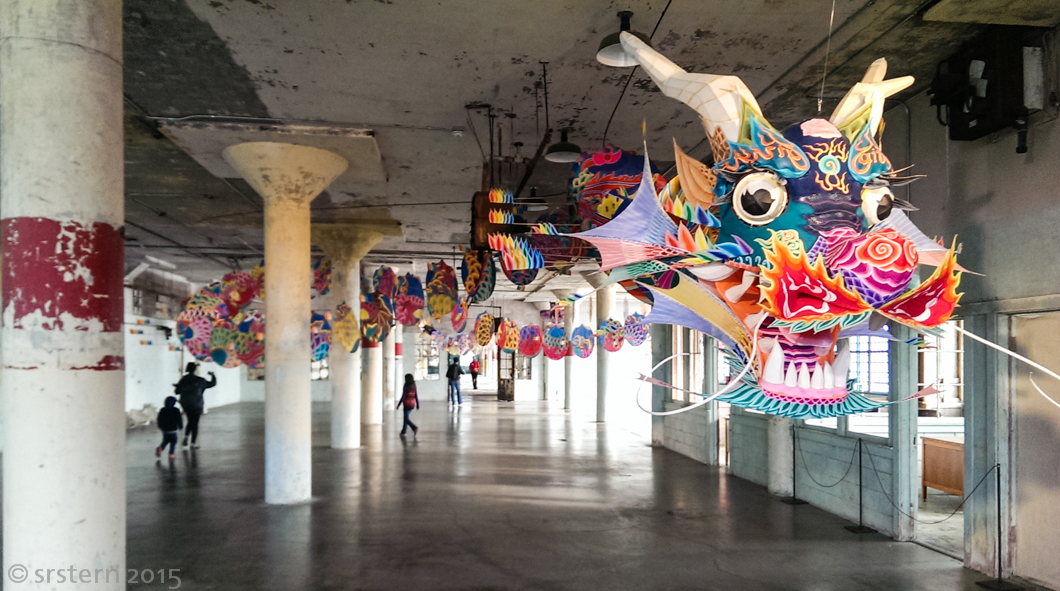 Until I saw Ai Weiwei's Alcatraz show, I knew him more as a dissenter than as an artist. I am not normally a fan of message art – for lack of a better term – but this show was a surprise.
To back up, last April, we went to Alcatraz – for the first time, Alcatraz being one of the many, many, Bay Area attractions that we would see if we were tourists here, but have never gotten around to seeing because we live here – to see an Ai Weiwei installation. I've struggled whether to call it a show, protest, art installation, art show, or what, because it is really all of that.
Ai Weiwei is a Chinese artist and activist who was jailed and released but then confined to China for his art, well, actually for his activism. His show at Alcatraz was put on, in absentia, by the For-Site Foundation, a nonprofit that commissions artwork in public places, and the National Park Service and the Golden Gate National Parks Conservancy which run  Alcatraz now that it has been decommissioned.
It was a beautiful spring day in San Francisco and on the Bay when we went to the show and it was easy to feel superior about an art installation – to settle on one descriptor – that is being put on in the United States by a guy who is deprived of his freedom in China. But the show, itself, put a lie to that. After all, the installation was at Alcatraz, one of the most notorious prisons in the world, and the thick walls and ever present bars constantly reminded us that the United States is the World Champion of putting people in prison.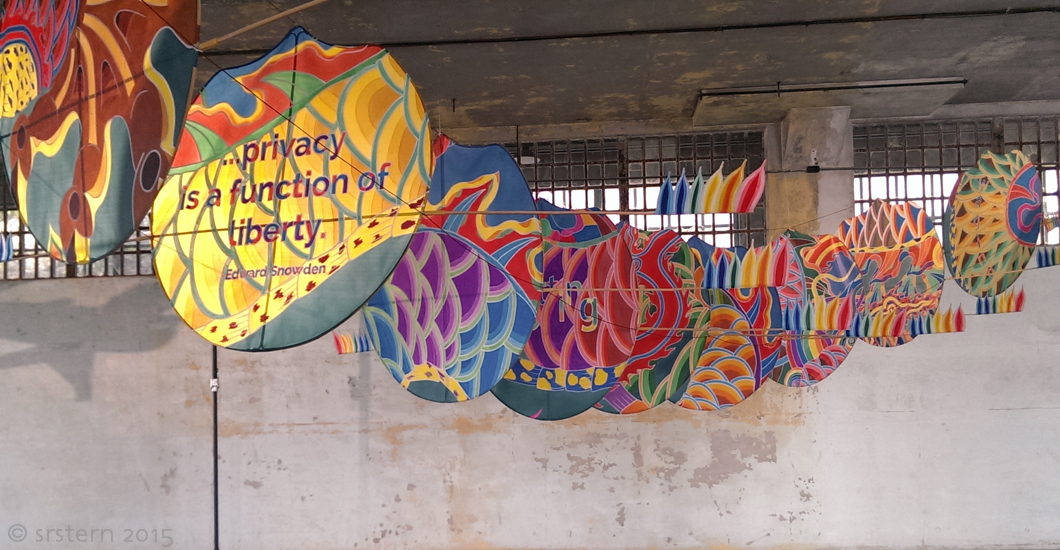 Walking around the island with its view of San Francisco, tantalizing close, seemed so pleasant. However, once inside the cellblock, the view shrunk to an unobtainable dream. We are free and can leave on the next ferry and the inside-out fortress still felt oppressive.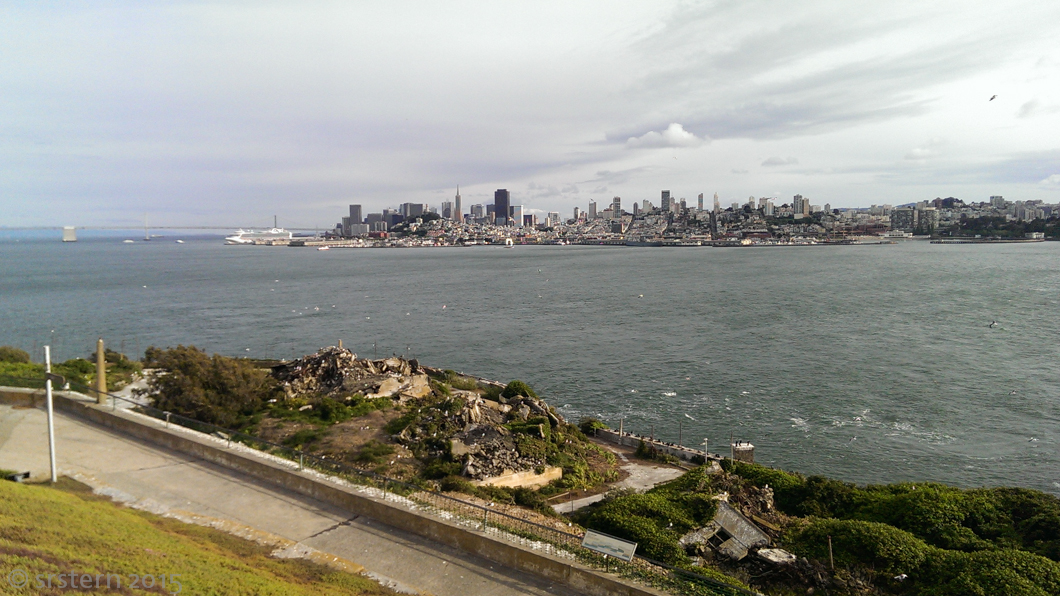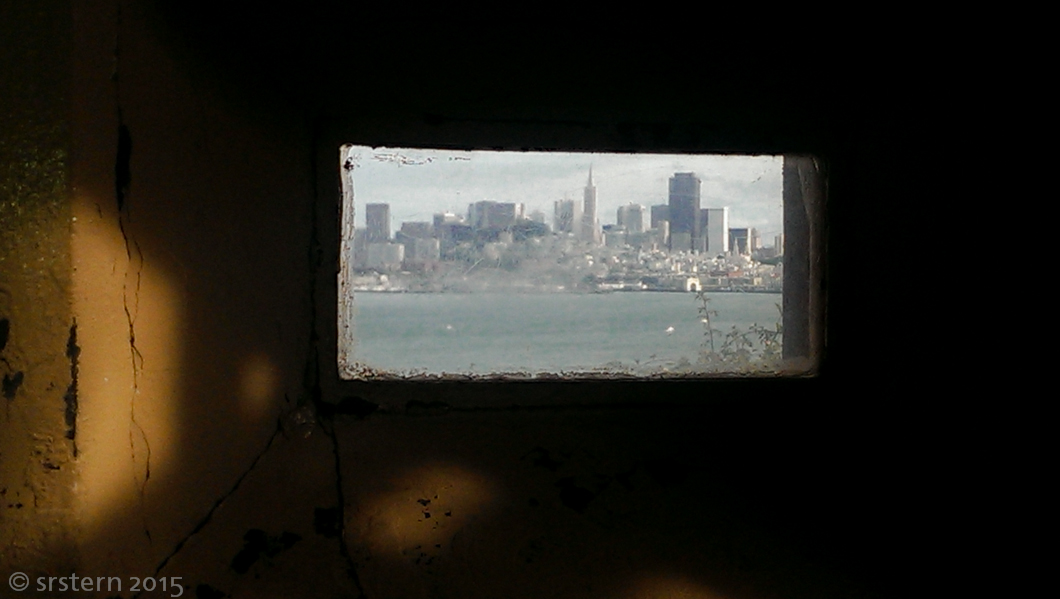 For me, the most powerful part of the installation was…well, here is the description from Weiwei's website:
This sound installation occupies a series of twelve cells in A Block. Inside each cell, visitors are invited to sit and listen to spoken words, poetry, and music by people who have been detained for the creative expression of their beliefs, as well as works made under conditions of incarceration.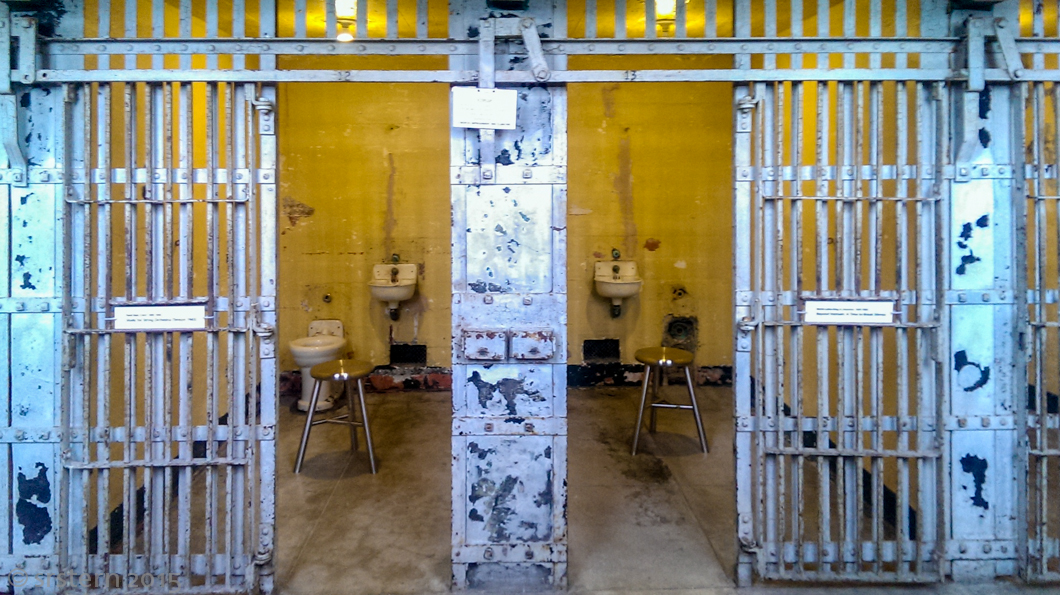 I listened to part of Study for String Orchestra which was written in Auschwitz by Pavel Haas Terezín, an unknown to me, Jewish composer. The music is disturbingly and beautifully upbeat  and, sitting in the empty cell, I wondered how anybody could keep themselves together in those conditions. A couple of cells over, I listened to Pussy Riot's Virgin Mary, Put Putin Away, and then Martin Luther King, Jr's plaintive call for an end to the war in Vietnam, Beyond Vietnam: A Time to Break Silence.  
Outside the cell, people were talking, some even laughing, and it was frustratingly hard to hear King's speech. Sitting in that oppressive cell, with the paint peeling off of thick concrete walls and hard steel bars, prison felt real, less abstract. It is not just being locked up, prison is about having our humanity taken away. Prison is about having control of our own life taken away, it is about living without privacy or power or influence; even over ourselves. That is the point.
Michele and I both left the prison subdued. The size of the infrastructure required to sustain that kind of brutality is horrifying. I suspect that a visit to Alcatraz would always be disturbing but Ai Weiwei's installation has given the passive ruins a new life.