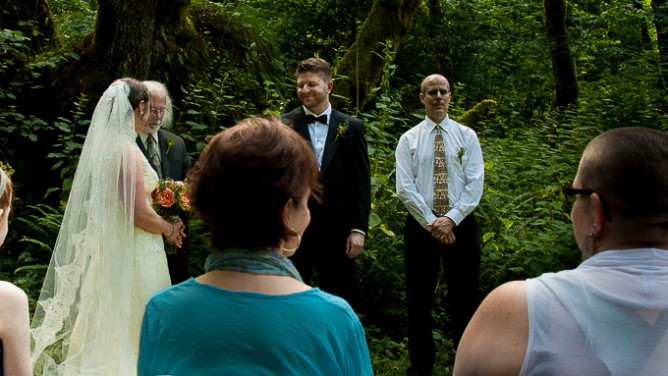 Our species has probably been getting married since we crawled down from the trees and started walking upright into the savanna. Certainly we have evolved into a species in which partnership to have and raise children is a huge benefit and that must have been formalised and codified early in our collective history. Weddings used to be political – political in the smallest sense, at least  – and were usually arranged by the families. In many parts of the world, weddings still are arranged and love is a byproduct at best, but not here, not now. Here, now, couples tries to mold those old traditions into new forms that better fit today's realities, the couples love, and their spirit. Jason and Rachel succeeded in doing that admirably.
To back up, the whole purpose of going to Oregon was to go to the wedding of my nephew, Jason Stein to Rachel Sterry. Jason and his new wife live in Oregon City and the wedding was in Milo McIver State Park, about 45 minutes out of Portland. As we drove out, having no real idea of where we were going, I kept thinking This is crazy, this is really in the boondocks, then Oh yeah? It is no where near as crazy as making everybody go to Death Valley for our wedding!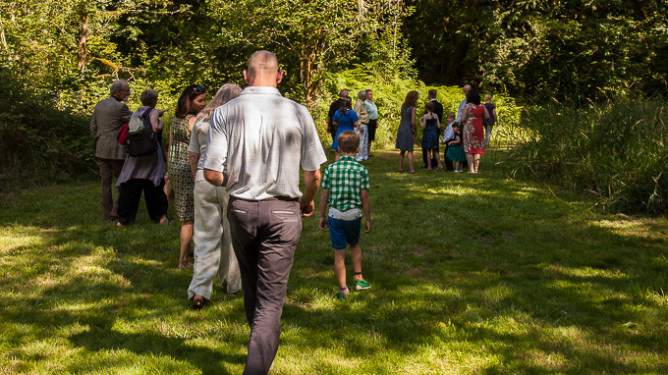 When we got there, it didn't seem crazy at all, the park was beautiful and the wedding itself was in an outdoor cathedral.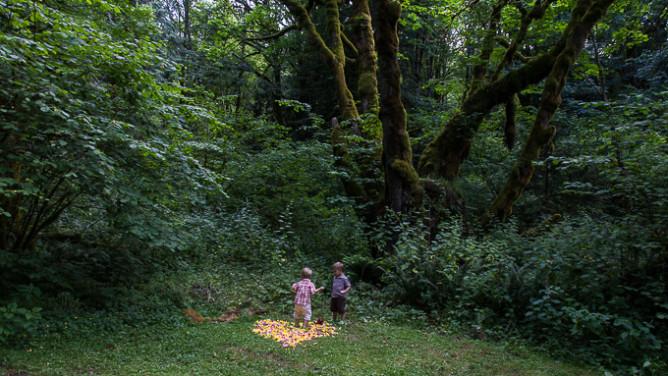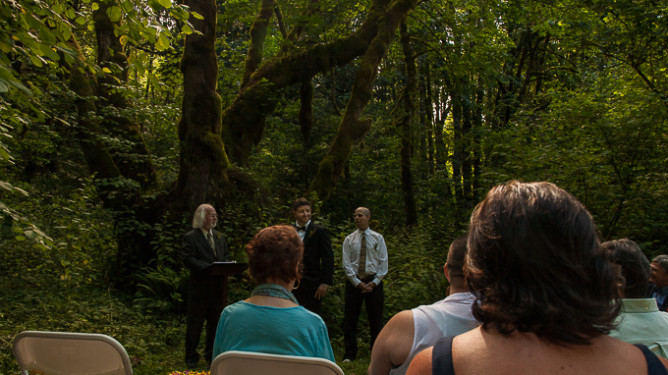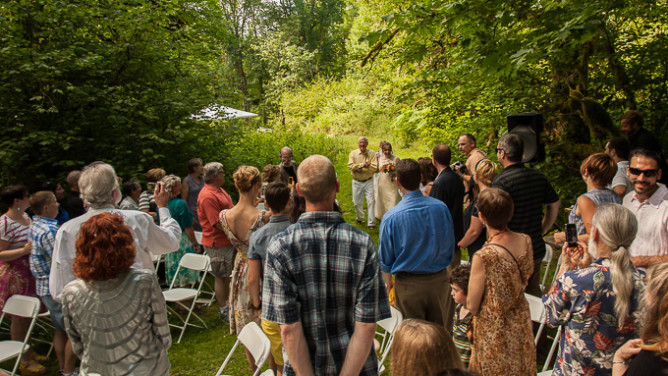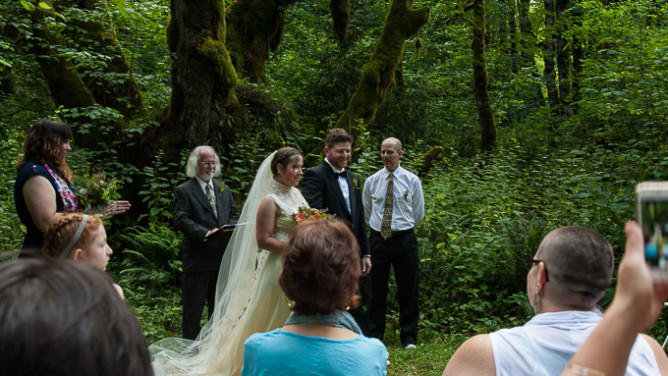 The wedding was lovely and touching as most weddings are, but what most struck me was how well matched Rachel and Jason feel and how much their wedding reflected that. In their vows, they spoke of being in love with each others bodies, minds, and souls and, watching them beaming at each other, that seemed so true.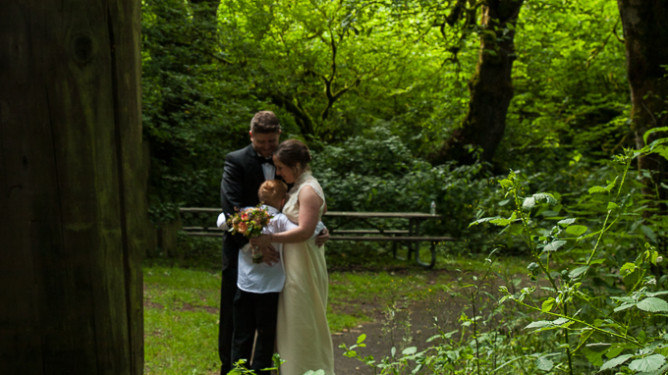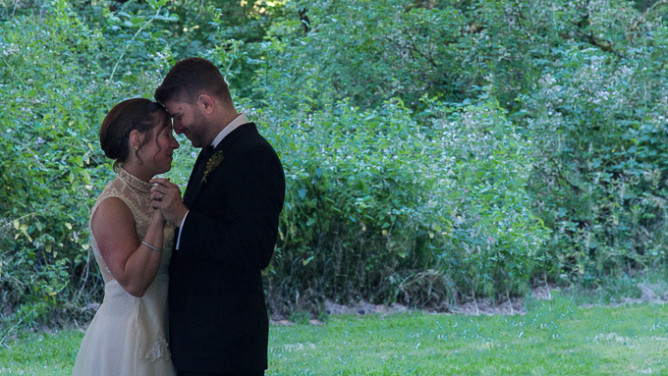 Even though weddings no longer cement a political alliance between families, they are still one of the few events that will bring a dispersed  family together – in this case as far away as Australia – and it was fun to see people I hadn't seen since the last wedding. That was a good part of the enjoyment for me (and being with my wife, Michele, and having my daughter, Samantha, son-in-law Gabe, and my grandkids, Charlotte and Auggie, there).