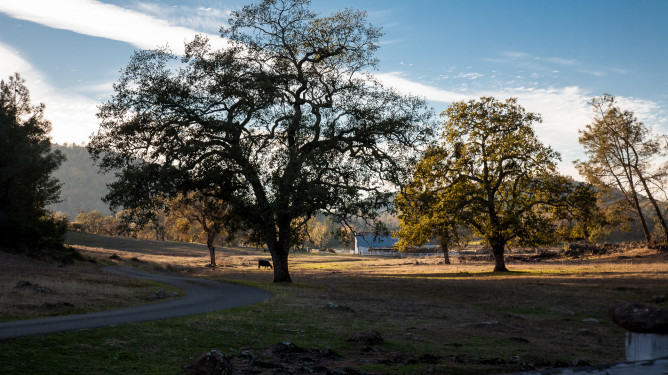 Bauhaus was a German design school started by Walter Gropius in 1919 and closed in 1934 with the rise of Hitler (if the name Walter Gropius is familiar, it might be because he escaped from Germany and came to the United States, where he ended up influencing mid-century American Design and Architecture). Bauhaus was started to bring modernist design to mass-produced artifacts and, while it did have some influence, it ended up being most famous as the design school that the Nazis hated. Because its lifespan roughly coincided with the short period of pre-war German democracy and freedom, Bauhaus also has become – vaguely – emblematic of the interwar German avant-garde.
During World War II, Audi, like almost all German companies, relied on slave labor under brutal conditions. Audi, alone, used about 20,000 slaves and the conditions were so brutal that about 4,500 workers died. As Audi admitted this – years after the fact, naturally enough – it does not want to be defined by it, so, about the time that Volkswagen was coming up with the new Beetle,  Audi's California Design Studio came up with a design exercise they said was influenced by the Bauhaus school/movement. Audi said that the TT embraced Bauhaus values like Honesty, Simplicity, and Purity, which – while I am not sure those were exclusively or, in many cases, actually Bauhaus values – resulted in a car with a very distinctive, very stylized, design.   
I think Audi was trying to do two things by the Bauhaus reference: exorcise Audi's connection to the Nazi regime and establish a new design direction. I don't know about exorcising their Nazi past, but the TT did change Audis corporate design. Michele said that she has lusted after a TT since they first came out and she finally got one.
Her  TT is in the form of a three-year old Audi TT convertible. While it is only a garden variety TT – not a S or RS – it is still very distinctive looking and surprisingly fast. When we were in Napa for a sort of proto-Thanksgiving for Michele's stepfather, last weekend – to get me out of the house – Michele suggested that I take the TT out for drive. Actually, Michele had suggested I photograph some vineyards, but I opted to find a back road on which to go out and play.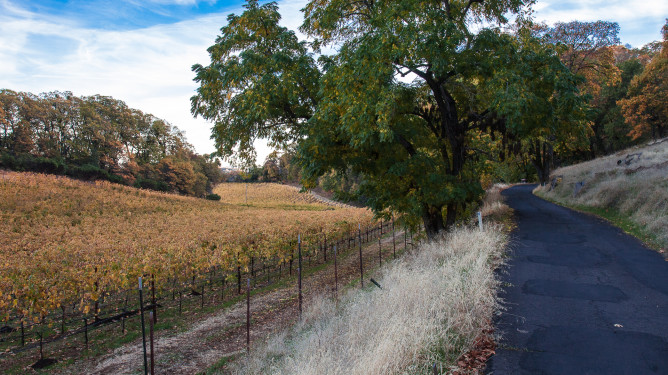 I've owned 32 cars over the years, alot of them were fast – fast for their time, at least – but I can only think of one time I'd driven a car that was faster than this (my beloved Renault R5T2 which, with its snub nose and rump,  is similar to the TT). Sure, there are lots of faster cars out there, much faster in many cases, but this car is much, much, faster than I am. Especially on a back road. It has an automatic transmission with paddle-shifters that I couldn't get the hang of, so I just stuffed the shifter into the Sport setting and drove. The transmission always knew what gear I should be in, not even once, stepping on the gas when coming out of a corner, did it feel like the wrong gear. On a rough road like I was on, the TT just hunkered down and scooted. It was great fun.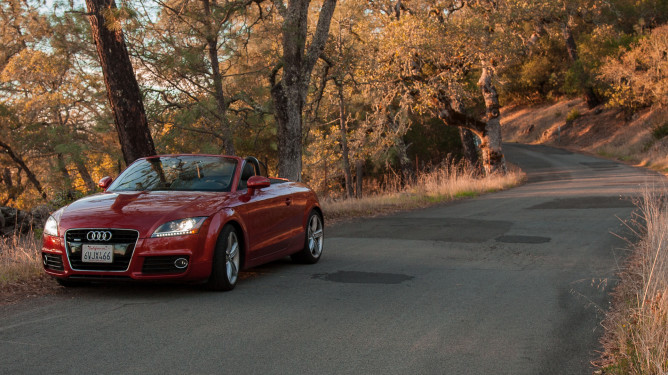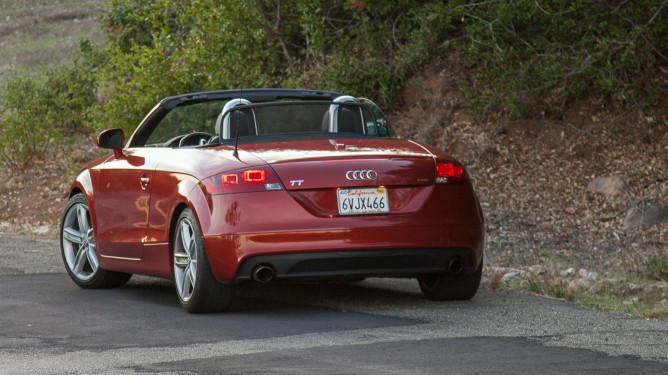 It had been a perfect day to play on back roads with a shiny new convertible. Now, as the day wore down, with the temperature dropping and the light changing – getting soft and warm – I turned on the radio to Jazz 91.1. In the fading light, listening to Jeremy Udden on alto saxophone, I cruised back to the proto-Thanksgiving dinner. Sometimes, Life is sweet.