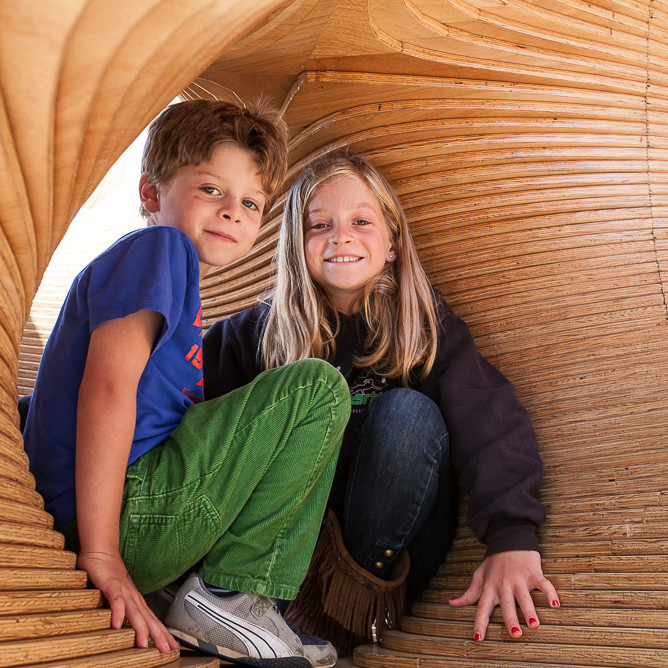 Photograph of August and Charlotte by Michele
 Recently, Michele and I went to the new Exploratorium with my daughter, Samantha, and the Grandkids, Auggie and Charlotte. The Exploratorium bills itself as an interactive museum of art, science, and human perception based on the philosophy that science should be fun and accessible and was founded by Frank Oppenheimer, the brother of the famed – atleast to my generation – father of the atomic bomb, Robert Oppenheimer.
Right after WWII, Robert Oppenheimer was one of the most famous and revered scientists in American, second only to Albert Einstein, but he fell out of favor during the McCarthy era even having his security clearance revoked. (As the Dude might say, irony abides.) Robert's brother, Frank Oppenheimer, was blacklisted during the same time because he had once been a member of the Communist Party during the 30's.
Several years later, after rehabilitation, Frank moved to the Bay Area and founded the Exploratorium.  I imagine family re-unions in which, over the years, the family star becomes less Robert and more Frank. I would certainly rather have Founder of the Exploratorium on my tombstone rather than Father of the Worst Killing Machine of All Time (so far).
This Exploratorium is new because it has moved to Pier 15 – on what used to be called the waterfront – from its previous digs in the Palace of Fine Arts. The old Exploratorium was one of my favorite places in San Francisco and I think the new one is already as good, has lots of space to enlarge, and is in an area that is rapidly becoming upscale tourist. Inside are lots of interactive science exhibits posing as games.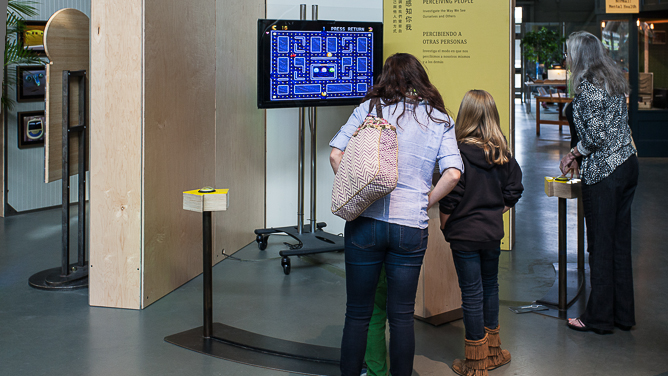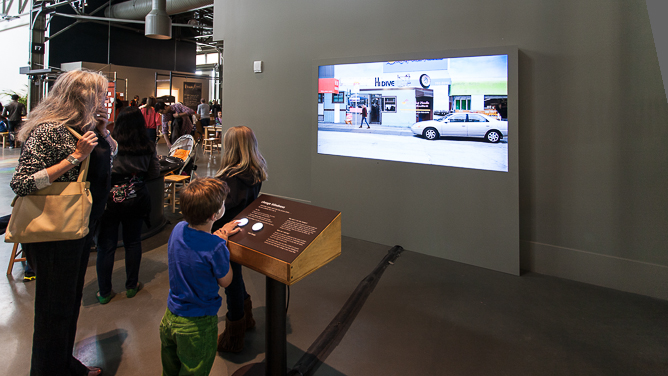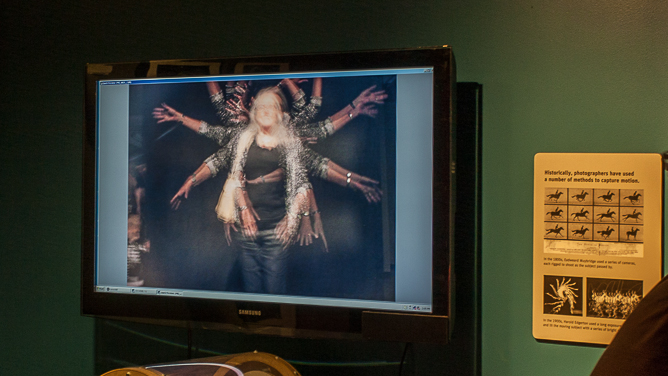 And art posing as science.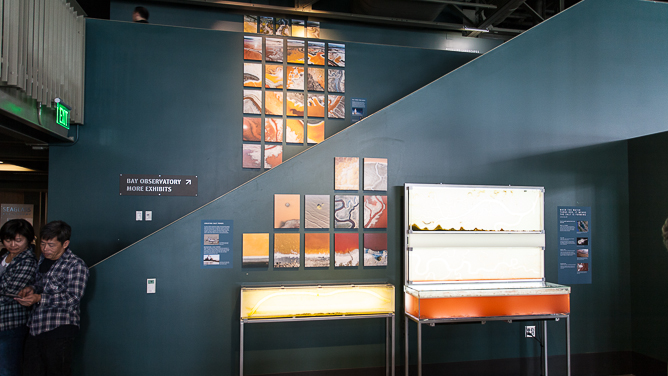 Another nice feature of the new Exploratorium is a new restaurant, Seaglass. It is a sort of free-form cafeteria with an – apparently – changing menu. When we went, there were four basic stations, pizza,  tacos and quesadillas, salads, and sushi. The restaurant also offers natural soft drinks, organic and fair trade coffees and teas, and sparkling house-made drinking vinegar beverages and a bar that showcases artisanal distillers, many organic, and a thoughtfully curated wine and beer list. All this makes it sound much more pretentious than it really is in real life. It somehow seems like a perfect San Francisco kid friendly menu with sushi.
Outside, is a sculpture designed for kids where Michele took the portrait on top of the post, and behind that is a fog making machine because, I guess, San Francisco doesn't have enough fog.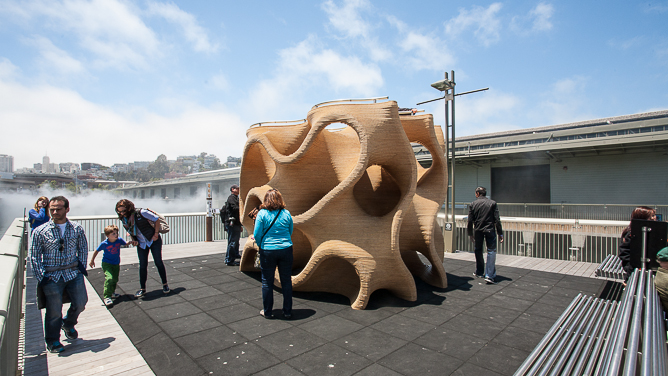 We spent several hours at the Exploratorium and I don't think we even really scratched the surface. Thanks, Mr. Oppenheimer.