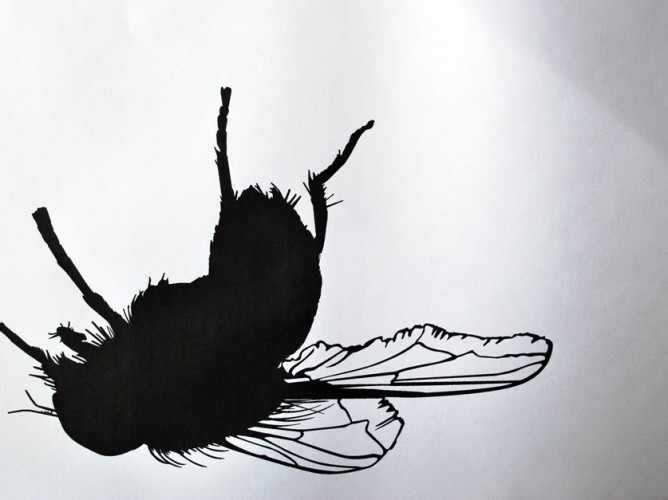 It is Friday night and I am sitting in Michele's family cabin; it is Friday night and my – formerly – trusty Range Rover is on its way back to Minden, Nevada. At least I hope it is on its way back to Hollar's Automotive And 4 Wheel Drive in Minden. To start at the beginning:
After the Range Rover collapsed on the way to Death Valley and was towed to Hollar's, it was given a complete top-end rebuild in situ. Monday, Michele and I set out to pickup what we expected to be the  rejuvenated Range Rover in Minden. We settled on Highway 88 as the best way to go. Highway 88 seemed counter intuitive but both Google and Apple agreed that it was the fastest way to get to Minden and we figured that, even if it wasn't the fastest way, it would probably be the most interesting way.
We left home about noon and drove to Stockton by freeway. Passing into Red State California around Altamont Pass at the Jesus Saves Hillside.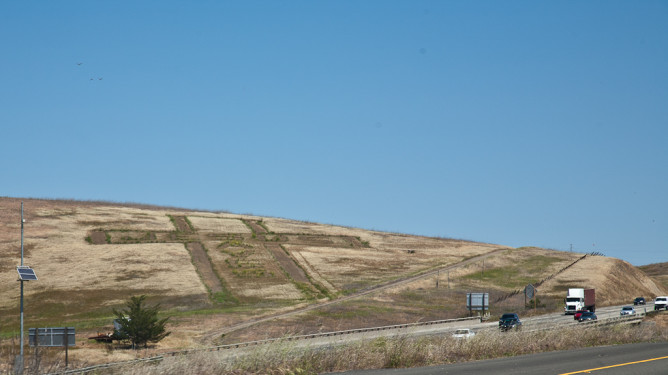 At Stockton, left the freeways for the – relatively – backroads. It was mostly straight roads across the Great Central Valley into the foothills. Then lots of sweeping turns over the Sierras and down into the Carson Valley to Minden.
The Rover was ready to go and Michele wanted to have her VW GTI serviced at Eurotech in Incline Village – because she felt they had done such a good job with the Rover the first time we were there and German cars are their speciality – so she drove ahead to Tahoe to get there before they closed.
I paid Hollar's for the work on the Rover and then followed her a few minutes later. Driving up the Carson Valley and then over Spooner Summit on Highway 50, along, I marveled at how good the Rover sounded. Then the low coolant light came on. Just for a moment, just a flash, but enough to raise my blood pressure and adrenaline level. Then no light, then more flashing.
By the time I got to Eurotech, the light was flashing full time and popping the hood revealed splashed coolant all around the radiator holding tank. It was after business hours, so we left the Rover at Eurotech and drove the GTI to the cabin. The opposite of our plan which was now starting to look like a distant fantasy.
The next morning, Eurotech called and said that they tightened a couple of the houses and they thought everything was OK. It was amazing how quickly the fantasy returned. I drove Michele's GTI over to Eurotech, picked up the Rover, and was on my way. The light didn't start to flash for almost 45 minutes. That was Tuesday morning.
With variations, Wednesday was similar. Thursday was waiting for a part day – a part that was new about three weeks ago, but we were now hoping was defective – because the replacement was being shipped from Seattle. Today, Friday, was finding out that the part was probably not defective day and that I have a bigger problem.
It turns out that Dave at Eurotech and Mark Hollar are big off-roading buddies and fans of each other's work. Dave called Mark who sent a truck to take the Rover back to Hollar's in Minden. I don't hold much hope that I will ever be wandering around in Nevada – in the Rover – again and, as I write that, I am starting to realize what a big portion of this blog – and my life – that is.