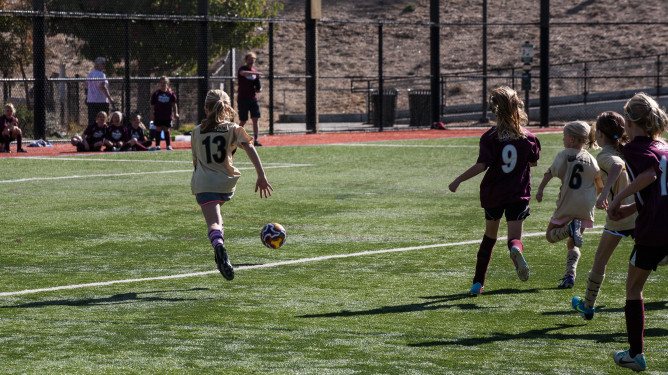 Our granddaughter, Charlotte, was in a soccer playoff game Saturday. Her team, the Mustaches, were playing the Mustangs in the semi-final. The program is through the San Anselmo Recreation Department and as the girls got together just before the game, I remembered that it has been at least thirty years since I have been to a girls soccer game.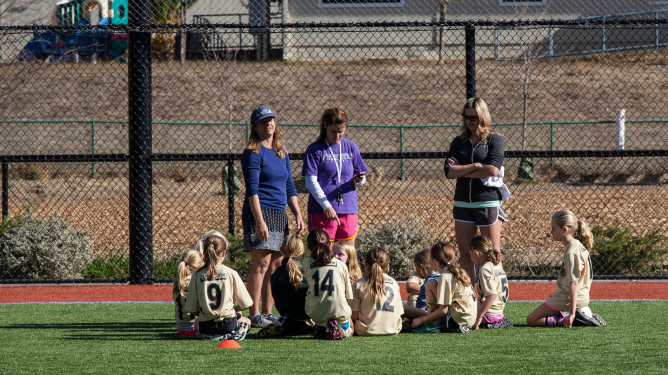 I have seen alot of women's soccer since, including a couple of World Cup games, but this is a different game. The girls are just starting to learn to play position so there is alot more following the ball and moving the ball down field rather than passing. There was also alot less follow up when they got close to the goal. My daughter, Samantha, said They have to teach the girls to attack the goal, to take shots, and they have to teach the boys to pass. I can believe it.
The game started with the Mustaches playing into the sun and they were scored on early. .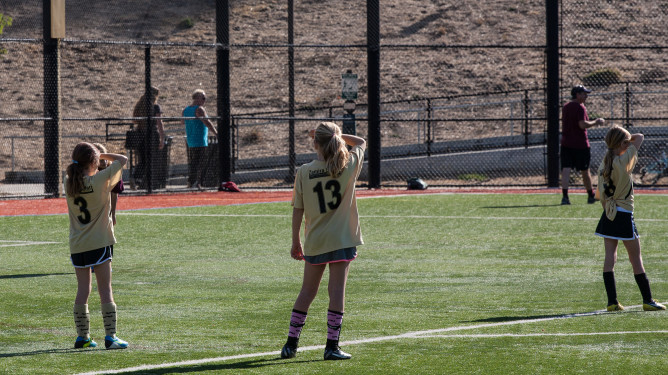 Also, pretty early in the game, one of the girls got hurt. I was impressed with the tenderness and compassion everybody showed (including the girls on the other team).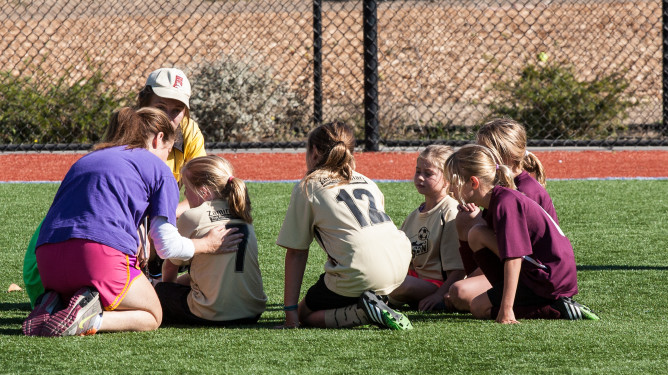 As the game went on, the Mustaches started to dominate but they were unable to convert that to a score and lost one zip. Just like her mother used to be, more than thirty years ago, Charlotte was the star of the game. I hope every grandfather that was watching felt the same way, but I don't see how they could.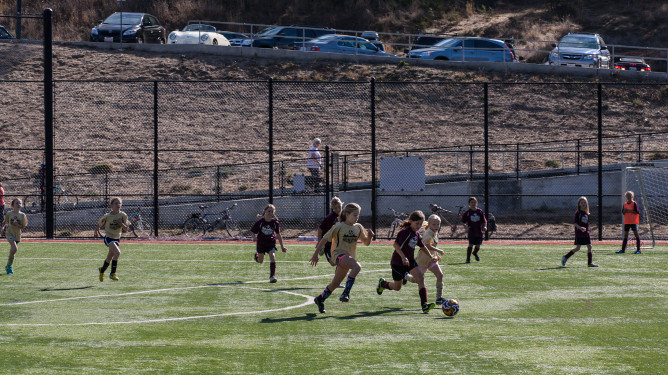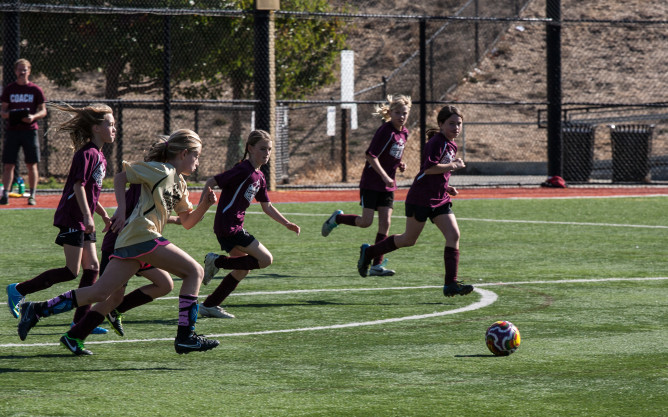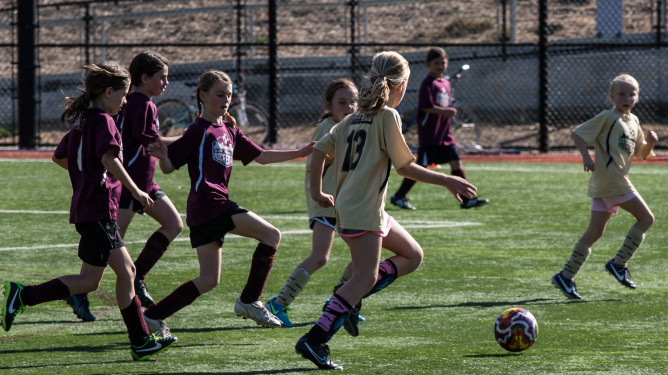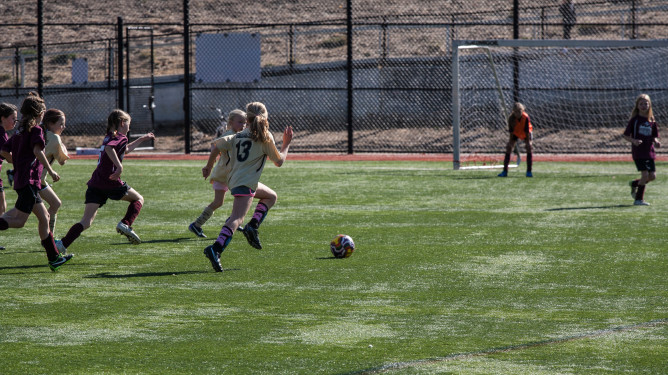 In the end, after they had lost and I saw Charlotte trying to hold back her tears and it hit home how much she was invested in winning, I thought of how much little girls playing soccer – any sport really – is changing the world. I remember a soccer game between Samantha's soccer team and the parents and talking to an older woman who remarked, The women I know who went to college after Title Nine was passed are just less afraid to take risks. I hope so.