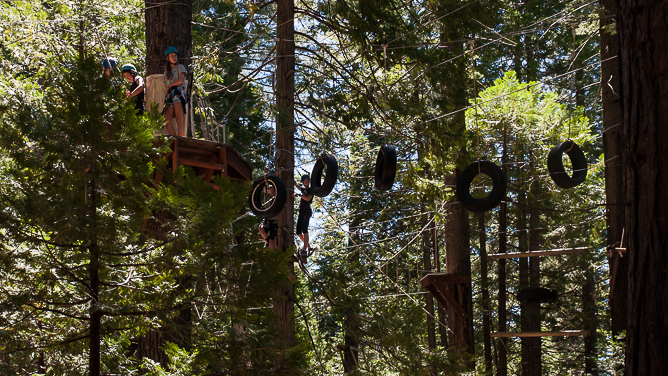 Saturday, I had the opportunity to go with Samantha to pickup Charlotte from a week of Summer Camp. It was forecast to be well over 100° in the Valley and I was worried about the heat, but I needn't have. Samantha picked me up at the  BART station in Richmond, and we drove up to Mountain Camp in her Audi SUV.
Sort of as aside, Audi names their SUV series Q and that always makes me think of World War I Q-ships. During WWI, the British started hiding  guns in freighters to surprise German raiders and they called them Q-ships. Over the years, I have taken it to mean a car that is disguised as being milder than it really is. End of sort aside.
I first discovered Yosemite – as an adult, not a child in tow – in my mid-twenties and drove there, alot, one year, especially in the summer. Crossing the Valley, at night, in an un-air conditioned car, stopping to cool off  at a Giant Orange every hundred miles was awful. We would arrive worn out.    In 2013, we effortlessly glided through the Central Valley in a cocoon of exactly the temperature we wanted. 68° for Samantha and 72° for me.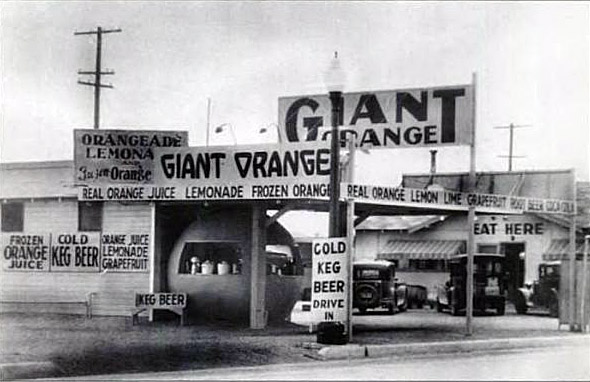 The camp is at 5500 feet and at that elevation, it was a nice, warm, summer day. Now, I have no idea what I was expecting, but I was surprised at how similar Mountain Camp was to the camps I was sent to as a child and, much later – while in college – spent a summer as a councilor. The same single wall cabins, dirt trampled by hundreds of kids each summer, but this camp also had a ropes course and a climbing wall – a climbing wall that my Granddaughter climbed to the top of – and fencing instructors, and a Lake. A real Lake, a big Lake, with sailboats and ski-boats.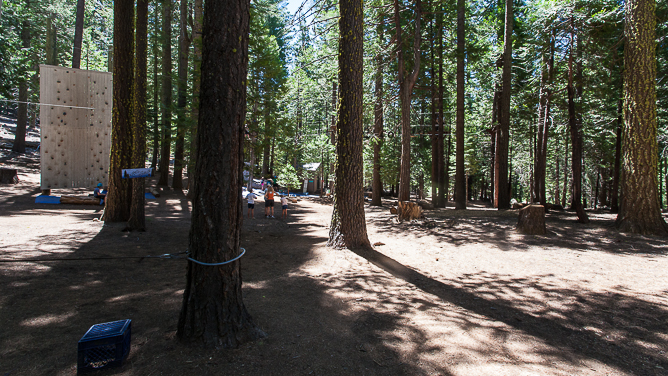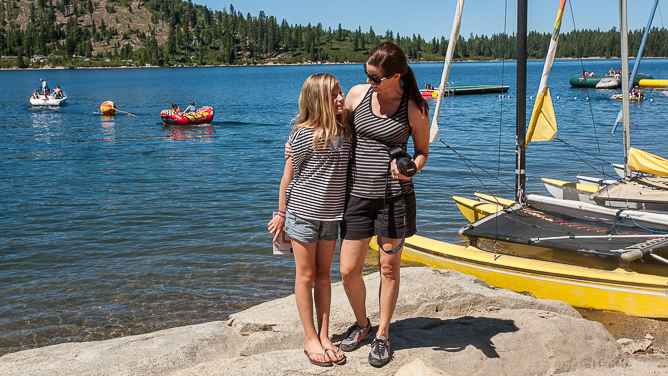 After she showed us around camp, Charlotte said goodbye to her councilor, Chris,
and we drove back through the baking Central Valley, in perfect comfort, to the Bay Area. When we got to Berkeley, where I got back on BART, it was a pleasant 80°. It wasn't until I got home that I ran into the heat that, I read, is blanketing the West.
I bought a painting of Mike Moore's, Another Enigma of the Sheldon Range, before I ever met him. At the time, I was living in an old farm house in Los Altos Hills and Another Enigma hung the end of the entry/livingroom, when I moved, it moved to the wall in my office. Then Another Enigma stayed with Samantha in Berkeley for a while, and now, it moved in with us at 19 LeRoy where it is in the bedroom.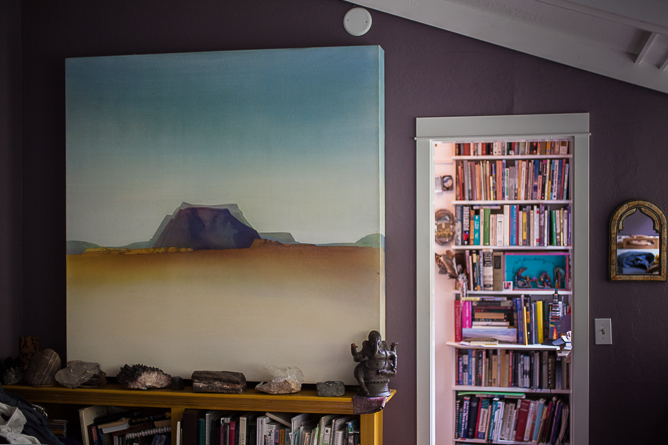 Now Mike and his wife Linda Fleming   are having a major retrospective in Santa Fe and Another Enigma  is going down there to be in the show. But first we had to get it to their home in Benicia where it will be loaded on the truck to Santa Fe. I rented a van, loaded the painting and drove to an old Art Deco building where Mike and Linda have made a home in a former brewery. It is a great space filled with art and hard to not just wander around in awe.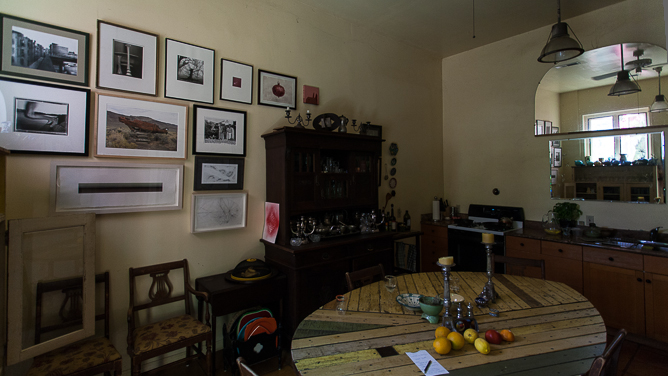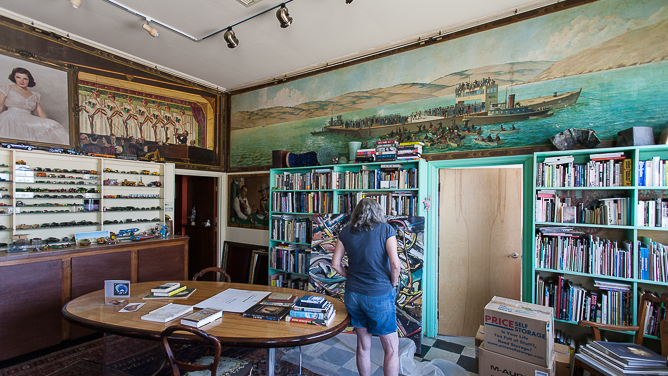 We dropped off Another Enigma of the Sheldon Range where it was reunited with some old friends and some new acquaintances.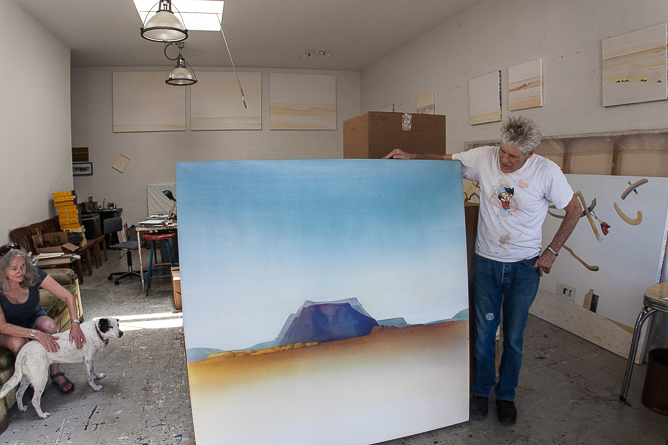 Then it was back home where the heat is still going on.