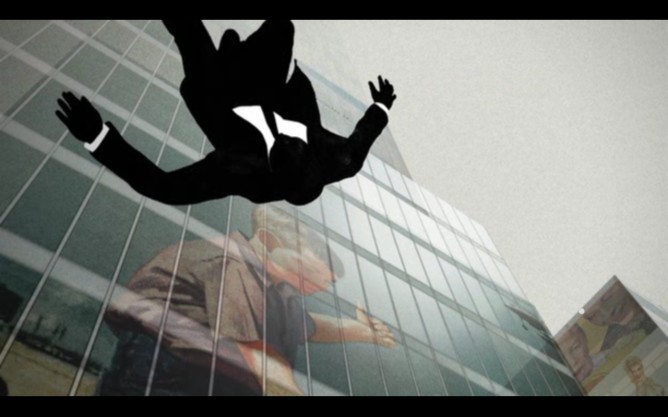 First you write for yourself, then you write for others, then you write for money. Somebody famous.
Michele and I watched the last episode of Mad Men -Season 6 – again last night. I like watching movies twice; somehow, I am not as caught up in the moment and it is easier to follow. On TV programs – that sounds so archaic – I have watched parts of Justified more than once but never Mad Men. My loss.
As a car guy, the last scene in the last episode of the season, really struck me. It didn't jump out so strongly that I saw it the first time around but it did jump out on the second viewing. Don is looking down at his daughter and behind her is an old, seemingly faded, circa 1958, Packard.  It is just perfect. A touch that most people will never notice, a touch that the writer must have written in for himself.
Everything in a movie or a TV Drama is done by somebody for some reason. Everything everybody is saying, everything somebody is wearing, every background, has been planned to say something; about the character, about the situation. In the movies – and I'm including TV here – nobody just pulls a sweater out of the closet in the dark and wears it in a scene, even if the scene is somebody pulling a sweater out of the closet in the dark and putting it on. No director ever said Oh, who cares? Just stand by that wall and I'll take the shot. So, almost by definition – I guess – everything on the screen has meaning. Including a 1958 Packard. Especially a 1958 Packard.
Packards were great cars – they may have been better than Cadillacs during the early 30's – but the company went through a slow decline and stopped making cars in 1956 or so. Studebaker, also in decline, bought Packard – or their name – and, for a couple of years, produced a Packard that was just a tarted up Studebaker President with the Packard name pasted on the hood.
That poor, sorry, car behind Don's daughter, was an almost departed Studebaker, all dressed up and pretending to be a Packard. It makes me want to go back and watch the whole season over again.