Growing up with two successful artist brothers has been a fortuitous education.  I got a first hand view of how their art has evolved through the years.
I'm still amazed how they're able to render personal views/beliefs/emotions into tangible works on canvas, paper, and stone.  My older brother, Michael, paints and draws while younger bro Bryan, sculpts marble and wood.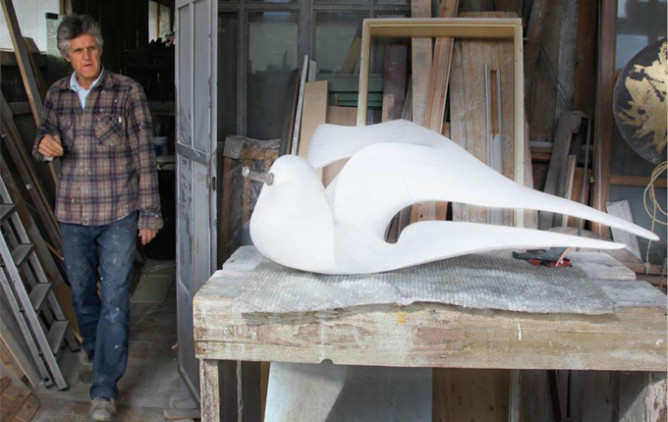 Bryan in his workshop in Italy 2012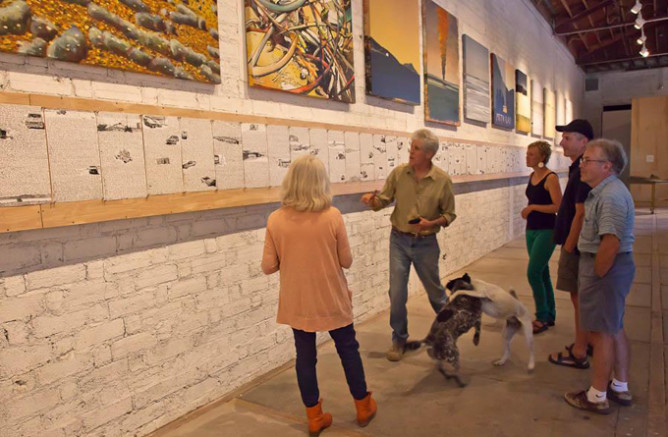 Michael's art at "Making Places" in Santa Fe 2013
Then I received an "extra credit" bonus in my artistic enlightenment when Michael married Linda Fleming.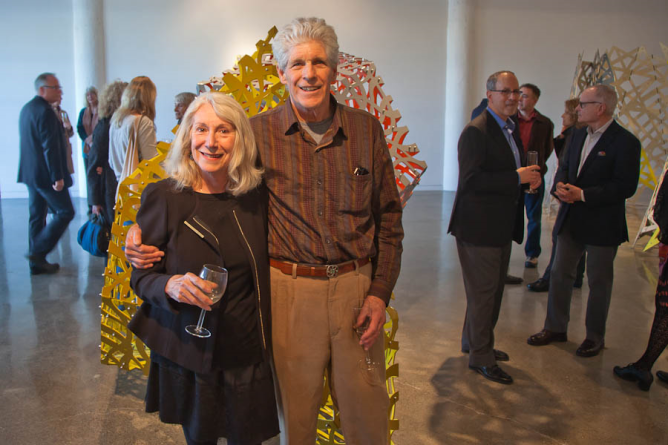 She's an incredibly talented sculptor/teacher/artist and has a CV brimming with exhibitions titled "Tangible Mind", "Galilieo's Daughters", "Perishable Industry", "Tracery", "Parallel Universe", "Brainstorm", and "Modeling the Universe".
How can anyone produce the sculpture those titles describe?
Linda has done it with ingeniously designed manifestations using a variety of materials.
Over the years those materials have evolved to the sophisticated, laser cut, powder-coated steel layered structures she now employs to translate her nature-derived art. They're studies in organic and geometric forms that dance with color, movement, light and shadows.
In 2007 I saw "Refugium", Linda's mid-career retrospective in Sonoma. In July of this year I got to experience the monumental exhibition with Michael in Santa Fe, "Making Places".  The more I see, the more I am staggered by Linda's imagination (not to mention her uncanny ability to construct the products of that imagination).
On November 2nd I attended the opening of her newest show, "Evanescent" at the Brian Gross Gallery in San Francisco (248 Utah St. 94103). Rather that attempt to describe it, I will simply share some photos, with the caveat that they do not do justice to the art.  You should go see it in person, 11am-6pm Tues-Saturdays until December 21st.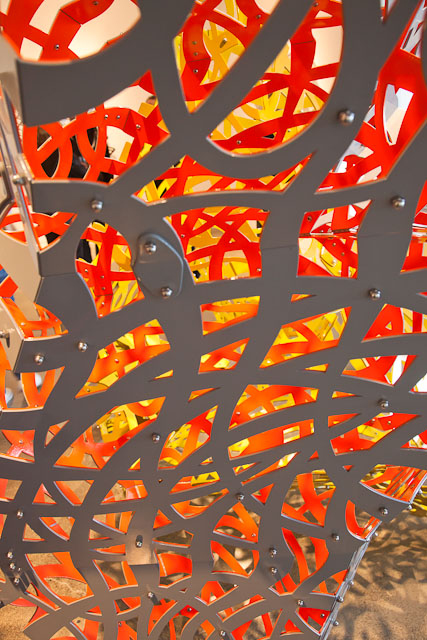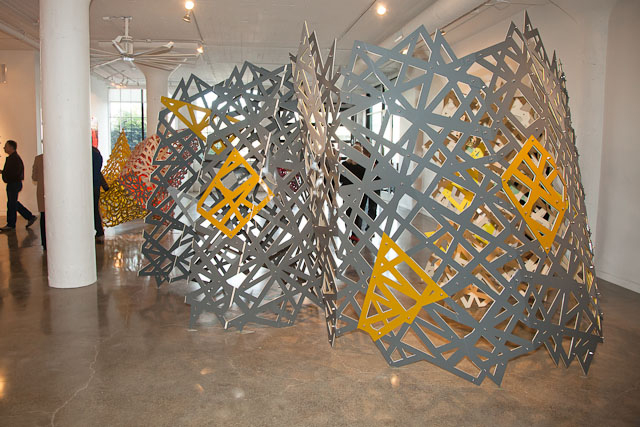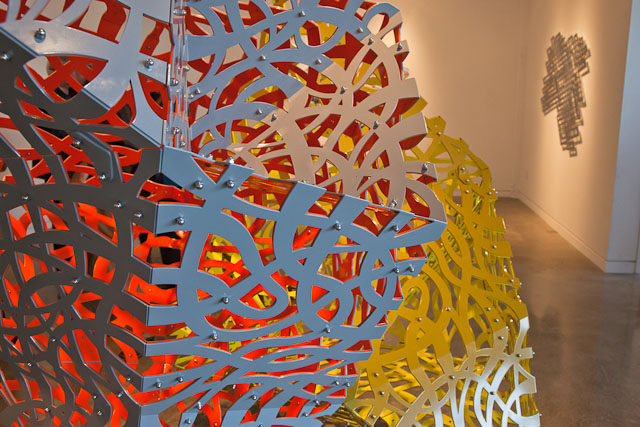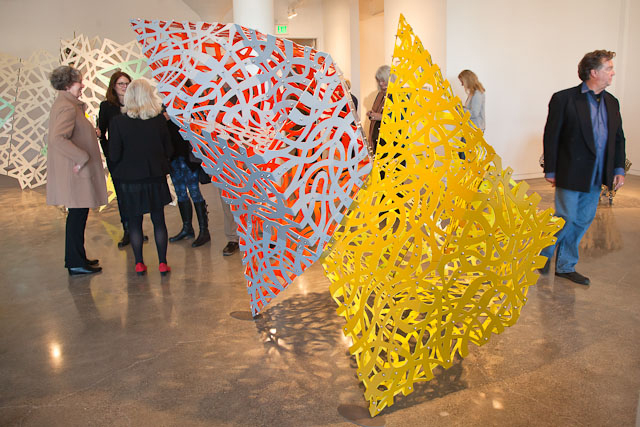 If you do go to the gallery, look through the "Refugium" Sonoma show catalog; it's a helpful historical document to understand where Linda's imagination is coming from. As for where it goes from here…this lucky in-law can't wait to see.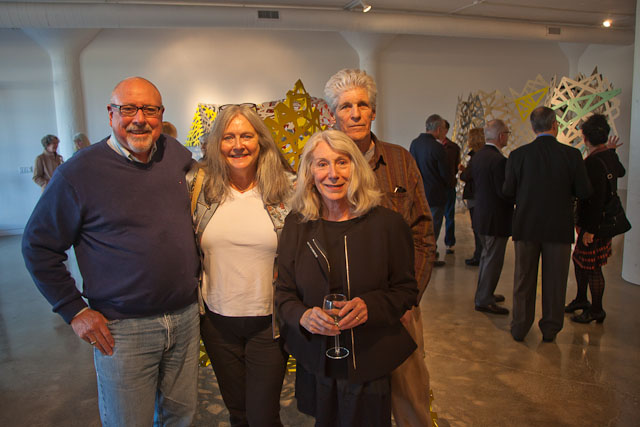 Linda and Michael with "Fieldnotes random walker" bloggers Steve and Michele.