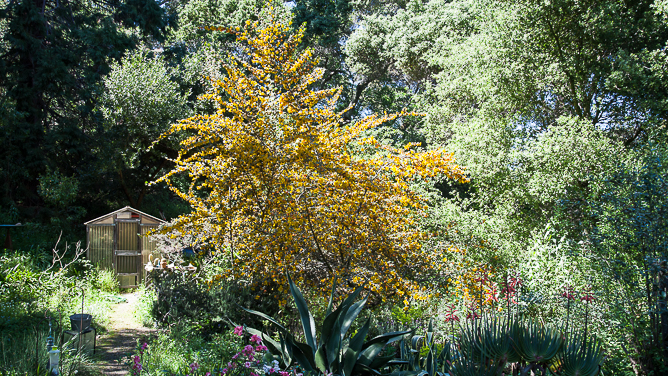 This time of year, our backyard is dominated by our Fremontodendron californicum, known to Michele and myself as our Fremontia. It is a native of California but I don't think that I have ever seen one in the wild (actually, I have not seen very many in captivity). The tree – bush? – is actually much more dominating than the pictures show, let me try again.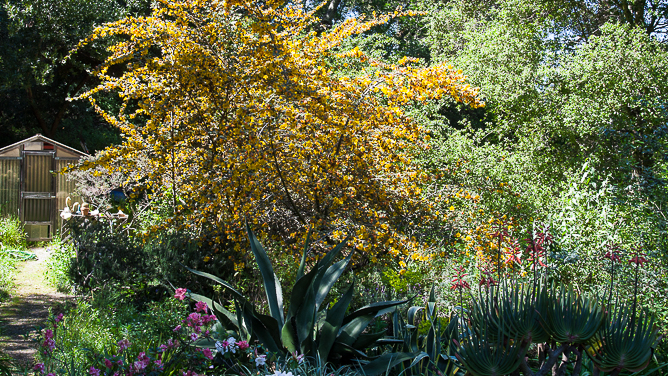 It is really rough and stickery up close and I am always amazed at how easily the squirrels negotiate it. Today, the bees were busy tending the Fremontia and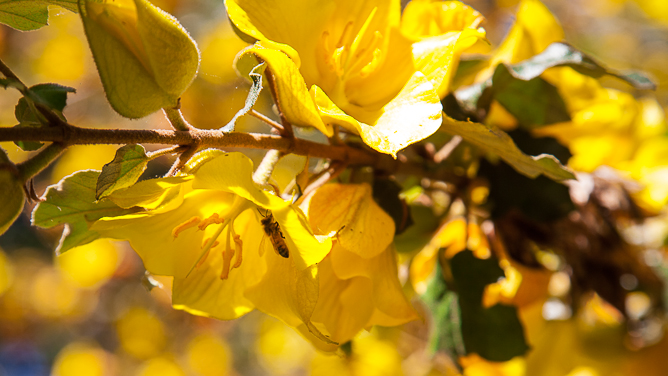 Precious Mae was busy at the watering hole.