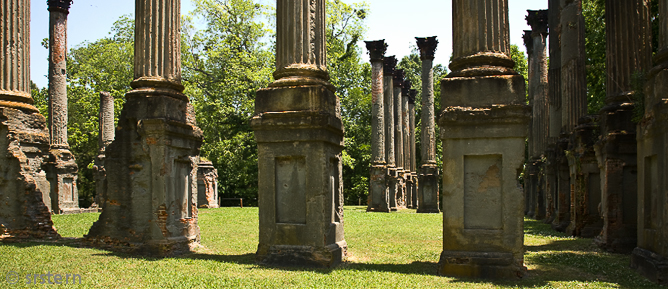 This morning, I heard somebody on the radio talk about fossilized hubris, but then I realized that was not what they said. It was only what I heard, connecting audio dots that weren't there. Now I have fallen in love with that term, even if it is imaginary. It reminds me of the ruins of an old Mississippi plantation that Michele and I visited in 2008. The plantation had been captured by the Union during General U. S. Grant's Vicksburg campaign and that campaign has been on my mind because it started about 150 years ago, in April 1863.
Michele and I went to Vicksburg in 2008 to see some Civil War Battlefields in which Grant had been the Union commander. Grant chose to not to attack the citadel of Vicksburg directly, instead going down river to a location near the, now, abandoned plantation. Standing on the parapets of Vicksburg – The Gibraltar of the West – overlooking the Mississippi, it was easy to see why.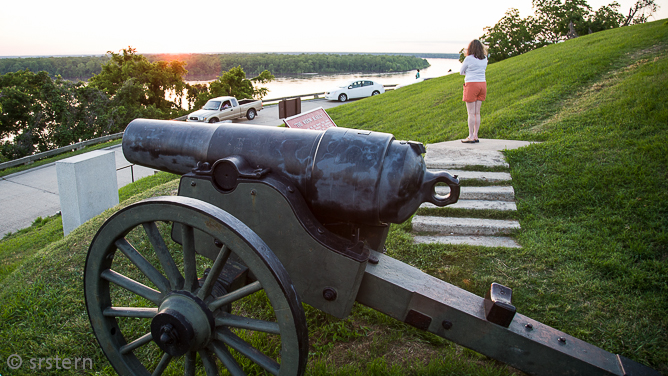 Later, standing in the empty, quiet, ruins of the Plantation, sweating in the late spring sun, and surrounded by what would be called jungle anywhere else, we could feel how difficult even that road of attack must have been. But, standing in the abandoned ruins, the year that Barack Obama, a black man, would be elected President of the United States – in 2008 – was a very good feeling. It was like standing in fossilized hubris.