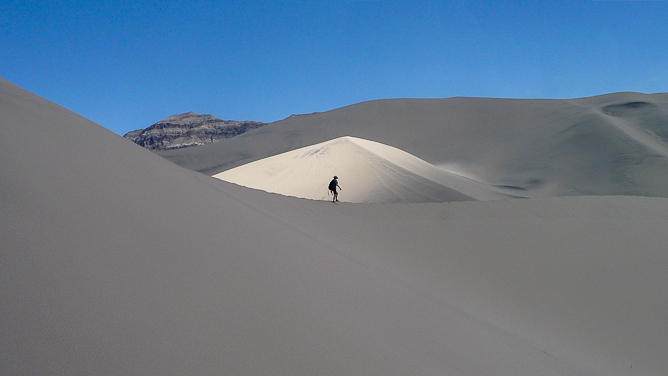 JR on the Eureka Dunes by Coco Gonzo
Last Saturday, Michele and I joined JR at Gina and Courtney's house for a spectacular dinner followed by their slide show of our Death Valley Easter Trip. Actually, I should say slides shows because we also saw JR's shots and Michele's pictures. The slide shows were about an hundred times more fun than it sounds.
First off everybody's trip was slightly different, meaning that everybody's point of view was both literally and figuratively different. I wasn't where Courtney was to see the shot of JR and, if I had been, I might have been looking somewhere else. I know I was looking somewhere else when Gina was demonstrating how windy it was at the edge of Ubehebe Crater.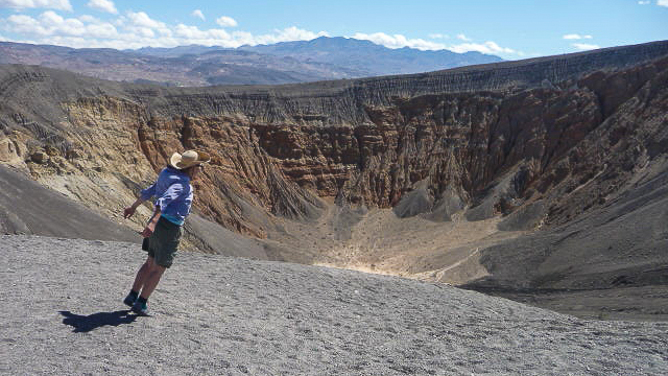 Gina leaning into the wind by Coco Gonzo
Second, nobody got much in the way of shots of themselves, I didn't, and it was fun to see pictures of myself (some of them, some were pretty horrifying at how fat I have become).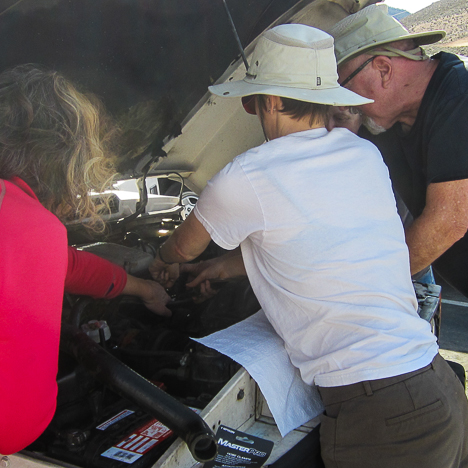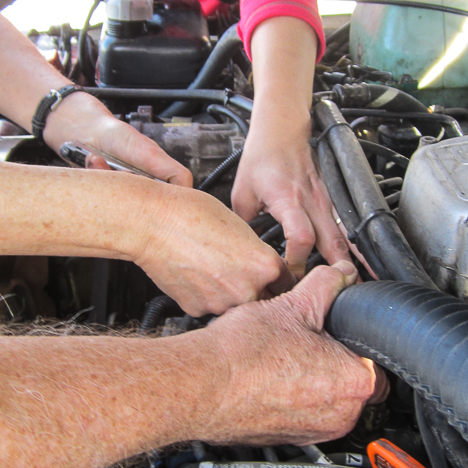 Replacing the top radiator hose by JR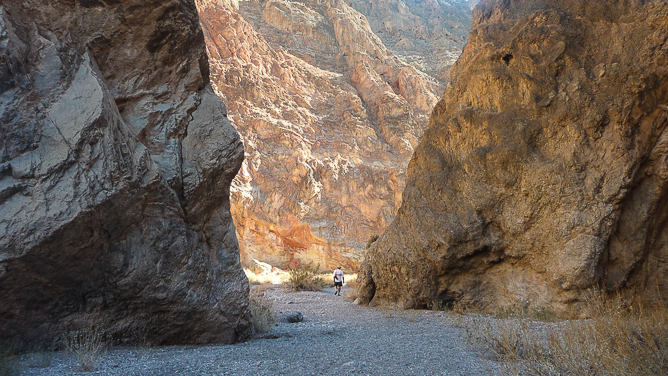 Steve leaving Red Wall canyon by JR 
While I was fretting over the waning light  as we crossed over the last Chance Range on our way to camp in North death Valley Wash, JR was looking at the great view down onto Crankshaft Junction.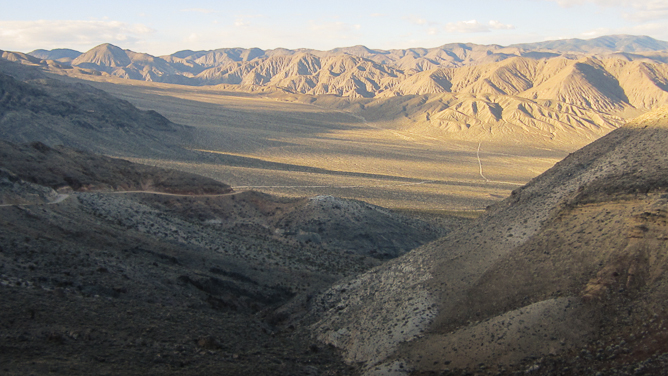 Looking down at Crankshaft Junction from a pass in the Last Chance Range by JR
He got higher than anybody on the Eureka Dunes and caught the sinuous road leading down to the dunes from the North Death Valley Road.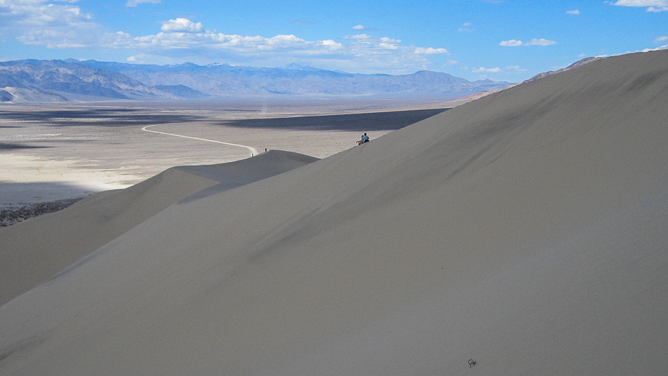 From the highest ridge at Eureka Dunes by JR 
And, on his early morning walks,  JR saw and photoed every sunrise and even photoed himself seeing the sunrise.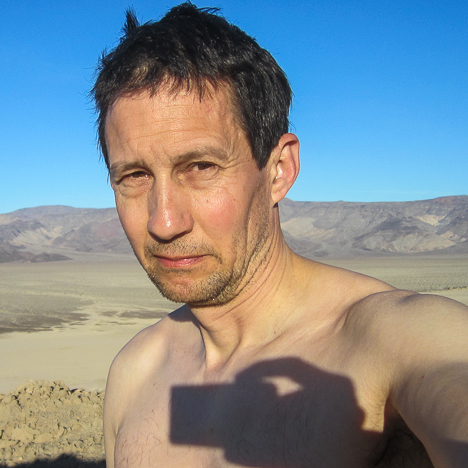 JR from Lake Hill, Upper Panamint Valley by JR  
Lastly, this was a special trip and it was fun to re-live it through the eyes of other people who were on the trip.