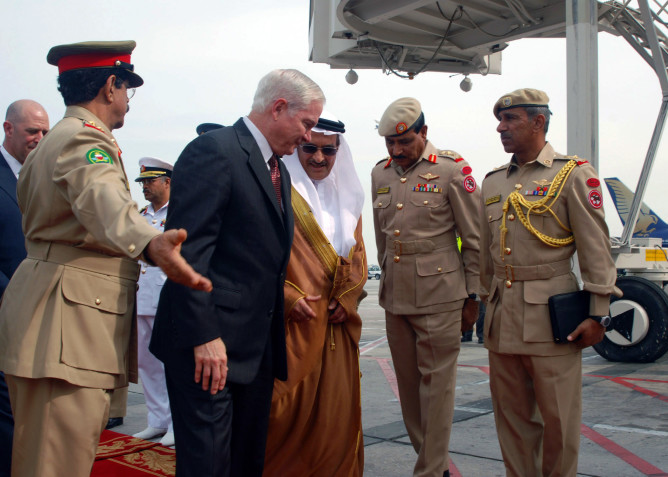 I read in Al Jazeera that A Bahraini court has sentenced six Twitter users to one year in prison for allegedly insulting King Hamad bin Isa Al Khalifa….The six were charged by the lower criminal court with "misusing the right of free expression"…and "undermining the values and traditions of Bahrain's society towards the king".
I guess the good news is that the courts said  the right of free expression and used a lower case "k" when referring to the king. The bad news, to me, is everything else and I am afraid that even the good news is just window dressing.
The United States 5th Fleet is stationed in Bahrain so we have to be nice to our host (I tried to resist saying kowtow). Our host, in this case is a regime that called in the Saudi army to help it put down peaceful protests. Our host is a minority Sunni regime that suppresses its Shiite majority. A host that, by its own admission, has killed and tortured its own citizens when they protested.
The FIA runs a Formula One race in Bahrain and that bothers me, but it bothers me even more that we have a Navy fleet stationed there. I don't know, for sure,  how many fleets we have, but I think it is six and I know we have to put them somewhere and many democratic governments don't want a US Navy fleet stationed in their country. As an aside,I do know that we have eleven aircraft carriers and the next most powerful country – still Russia – has only one, so we are pretty safe on that front. End aside.
According to a PR release, the fleet is there to ensure the free flow of oil through the Gulf, as well as monitoring Iran and deterring piracy and navy officials have said there is no sign that the protesters  intend to direct their hostility toward us. I guess that the latter is good news, but – really – what are we doing there? Why are we the world's protector of the world's free flow of oil? Why don't the oil producers protect their oil? They are the ones making huge profits. Why do we have to subsidize Arab oil?
I think it perverts us. It leads our leader to pretend everything is great in Bahrain when it isn't. It leads Hillary Clinton to say I am impressed by the commitment that the government has to the democratic path that Bahrain is walking on. when they are putting people in jail for misusing the right of free expression.