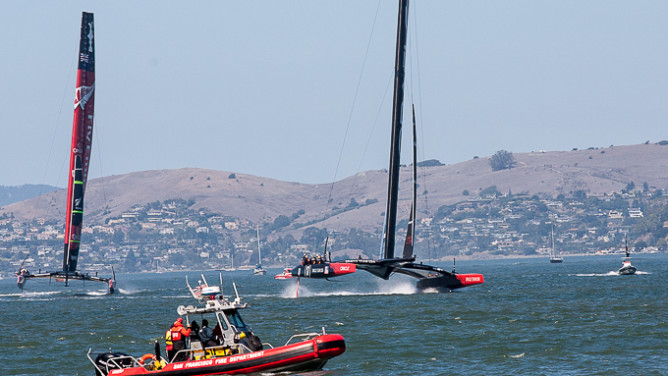 Ed Dieden and I went to San Francisco, today, to watch the America's Cup. It was interesting but the America's Cup is one of those sports that work better on television. I thought that by going, we would be able to catch the energy of the crowd. Maybe at the finish line but not at Crissy Field where we were.
First, the crowd is pretty spread out compared to stadium or, even, a car race.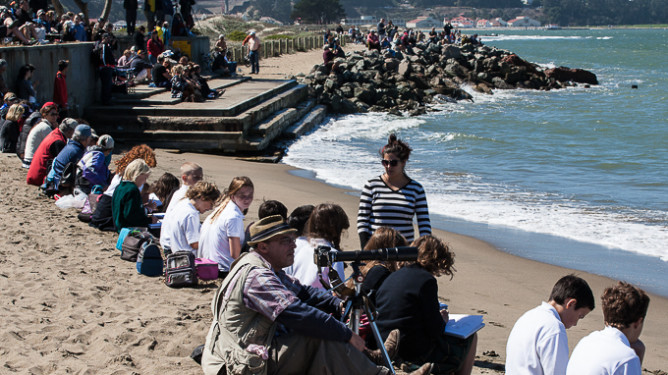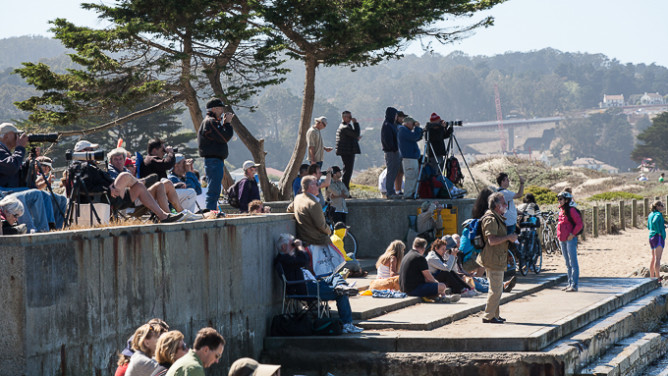 Second, because we are almost always looking at the race at an angle and it was hard to tell who was ahead.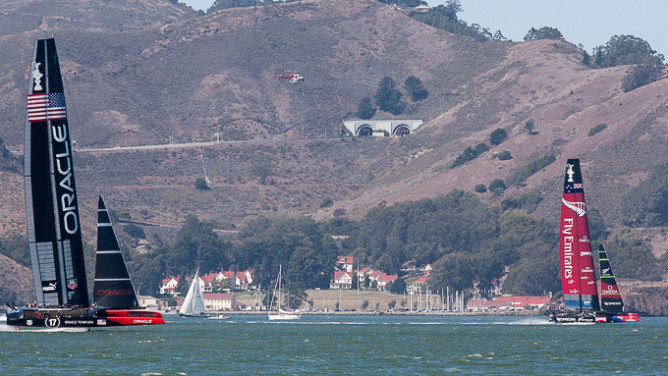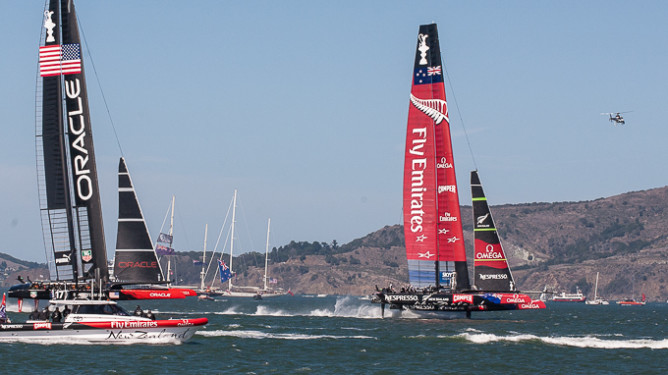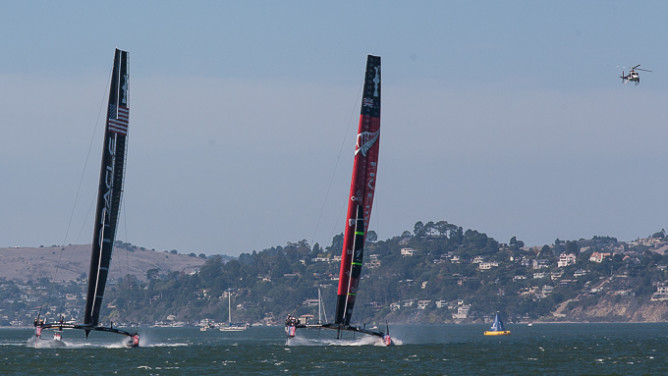 The easiest way was to ask the guy watching it on his iPad.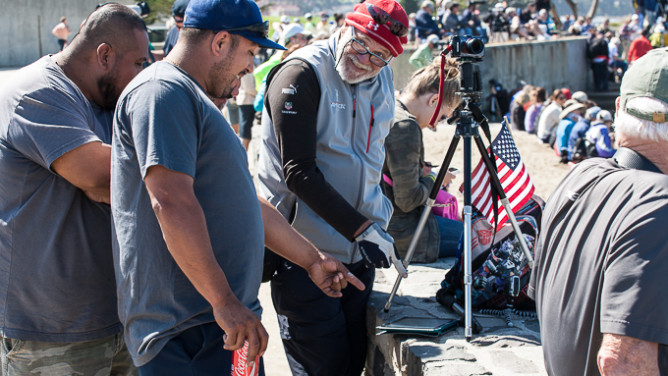 He also had an American flag and lots of people seemed to be rooting for a team. I think that the New Zealand Team is actually from New Zealand, but the American team is mostly from Australia (although the guy with the iPad did say that the American team did have one American, from Newport). I am not a big Larry Ellison fan but, almost against my will, I did find myself rooting for the American team. I like to think that it was because they are the underdogs at this point but, really, I think it was just because they have an American flag on their saily thing. Very strange.
By the way, the Americans won both  races today so they have now tied the series after being behind by enough so that everybody thought they were dead. Who ever wins tomorrow will win the Cup. I can hardly wait to see it on TV.