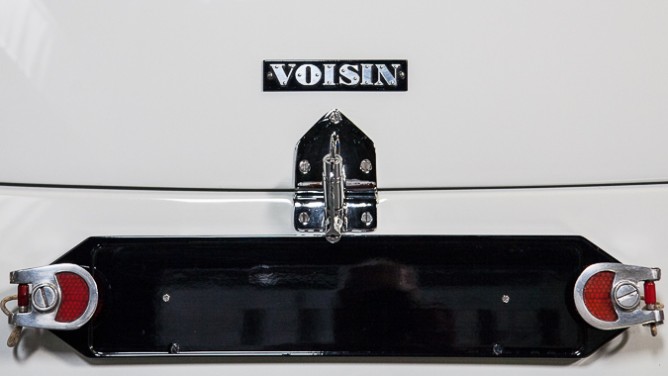 A week or so ago, Malcolm Pearson and I went to see the Voisin show at the Mullin Automotive Museum. Actually, Automotive Museum is somewhat of a misnomer, it is really a museum of French cars and – really, almost exclusively – pre-World War II French cars, extreme Art Deco French cars. The Mullin Museum is in Oxnard, about five and half hours – without gas, pee, or food stops – out of our way, and there are not many people that I enjoy being with, besides Malcolm, that are also willing to get up early enough to leave San Jose at 6:30, drive to Oxnard, walk around the Mullin for three hours, and drive back to San Jose that same night. Even to see a brace of Voisins (17 Voisins might be more than a brace but they were bracing).
As an aside, Voisins are fine cars and seeing a group of them is interesting and great fun, but they are not great cars. Maybe a better way to put it is that they are great cars, but they were not great in the right direction. To my mind, they seem to be on the same level as Lancias (and, as somebody who has owned three Lancias, I mean that in the best possible way). Both Lancia and Voisin were trying to make – make is pretty weak sauce for the passion involved – great cars but both made engineering decisions that were both brilliant and wrong for the market. End aside.
One of the very nice things about this special show of Voisins is how they reflect the early history of the automobile. Because Voisin was an aircraft inventor and manufacturer – he first flew an airplane in 1906 and, because the Europeans didn't know about or didn't acknowledge, the Wright Brothers, he won a prize for the first controlled flight – the early cars were built using typical airplane construction techniques  (including aluminium rather than the more typical brass).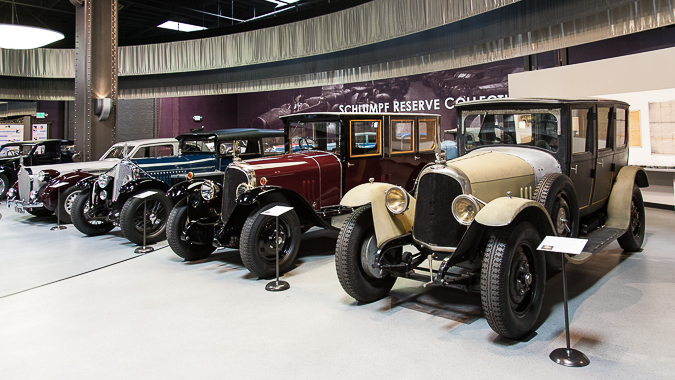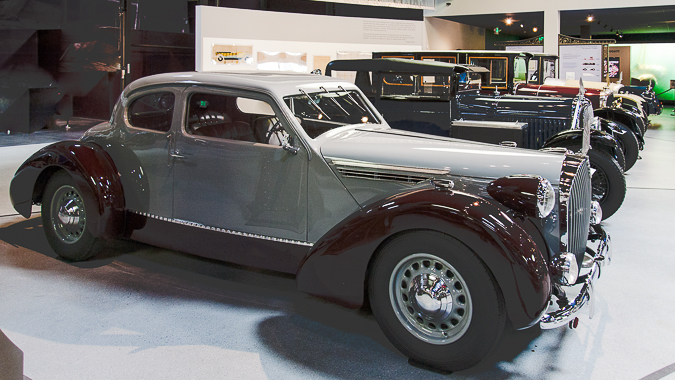 By 1938, when Voisin built the Avions C30S Coupe for the Paris Auto Salon of the same year, the cars were more mainstream – and not all personally designed by Gabriel Voisin himself – but still very distinctive and exquisitely made. Along the way, the company made some memorable cars that, in my humble opinion, would do honor to anybody's livingroom as a piece of sculpture. In 1934, they built the black and yellow Avions Voisin C27 Grand Sport Cabriolet with a body designed by Giuseppe Figoni – before he joined forces with businessman Ovidio Flaschi, thereby creating Figoni & Falaschi that is, by far, the best name of any car-body design company, ever – and was sold to the Shah of Persia. In 1935, they built the Avions Voisin C27 Aerosport Coupe with a large sunroof.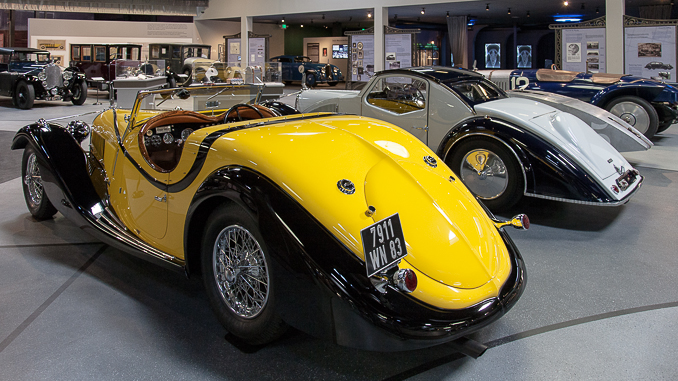 In 1938, Voisin built the  Avions C30 Cabriolet with coachwork built by Dubos that was later requisitioned by an Nazi stationed in France (maybe the Nazi liked it because it was more sedate, even a little Germanic, compared to many of the other cars.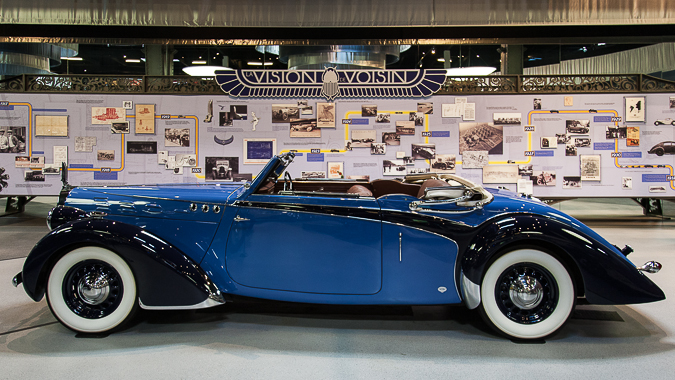 In 1935, Gabriel Voisin, himself, designed and built the C25 Aérodyne which was Voisin's "car of the future". It was hyper-expensive in the middle of the depression, improbably streamlined, featured an huge – powered – sunroof, and had the best Art Deco upholstery I have ever seen.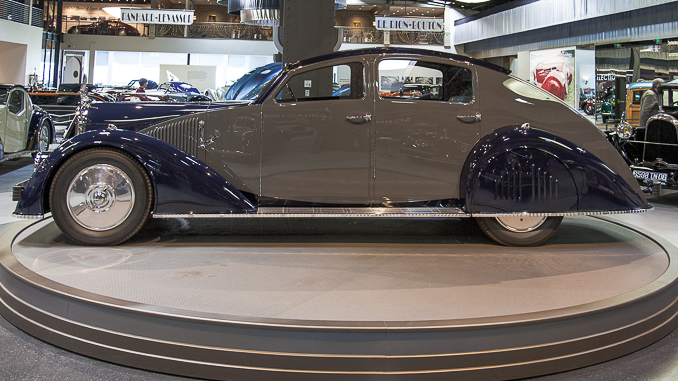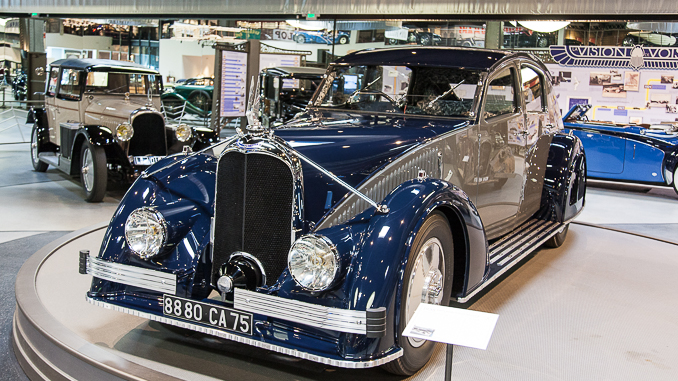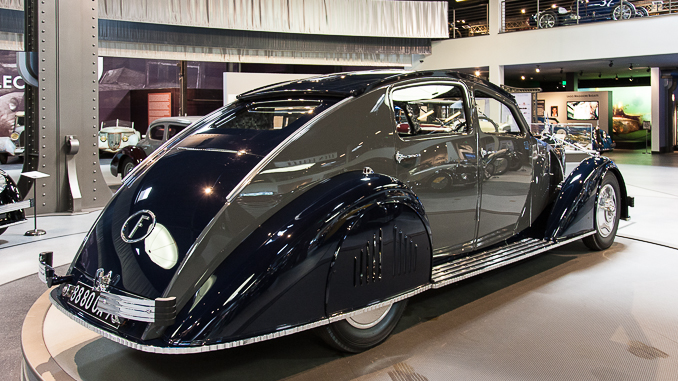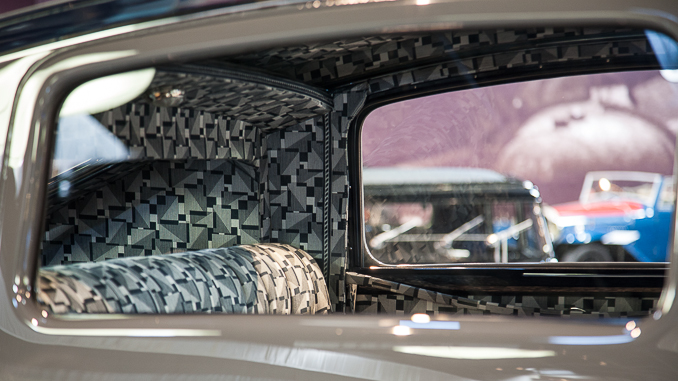 By almost any standard, it was a tour de force but it had a six cylinder, sleeve-valve, engine while Bugatti – out in the sticks in Molsheim – was building less expensive cars with with eight cylinder double overhead cam engines.
What I like about these cars is that they were built by individuals, artists. Idiosyncratic artists that often got lost in their art and held it dearer than making money or, even sometimes, making a good car. For years, Ferrari built very fast cars with V-12 engines designed by geniuses like  Gioacchino Colombo and Aurelio Lampredi and they didn't have radiator fans which Ferrari considered – I don't know exactly, undignified? too feminine? too ordinary? – unnecessary. The problem was that no radiator fan made these cars very hard to drive in the real world with actual traffic and traffic jams. When asked about this problem, Ferrari said that Nobody should drive a Ferrari in traffic, if there is a traffic jam, just pull over to an espresso bar and wait for traffic to clear. This is the same guy who – for years – refused to install disc brakes on his race cars because they were invented by the English. (I had a Ferrari Lusso – luxury in English – that didn't have a radio or a glove box, or, even, a locking passenger door.)  Bugatti refused to install hydraulic brakes on his cars, preferring to keep mechanical brakes – with delicate cables and pulleys going every which way – long after everybody else had agreed that hydraulic were the only way to go.
To me, all this makes the cars more fun, more interesting, even if it makes them less of a transportation appliance and the French were and still are  the best -worst? – at idiosyncratic cars. Here are a couple more examples without further comment.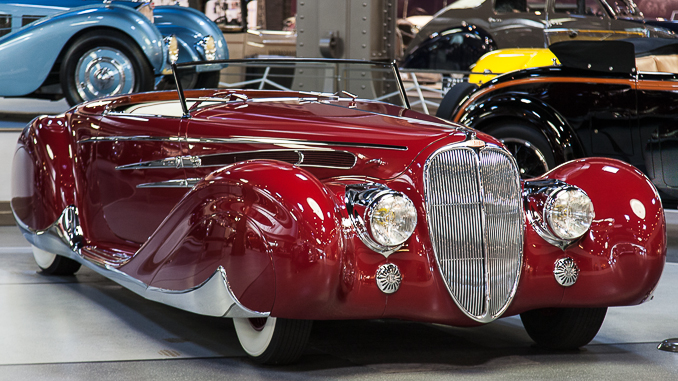 1939 Delahaye Type 165 Cabriolet with a Figoni et Falaschi designed body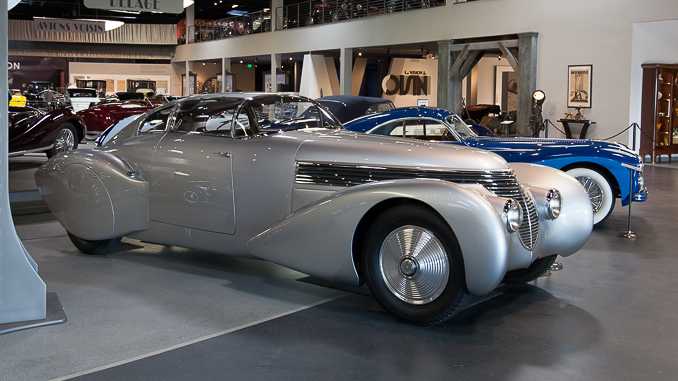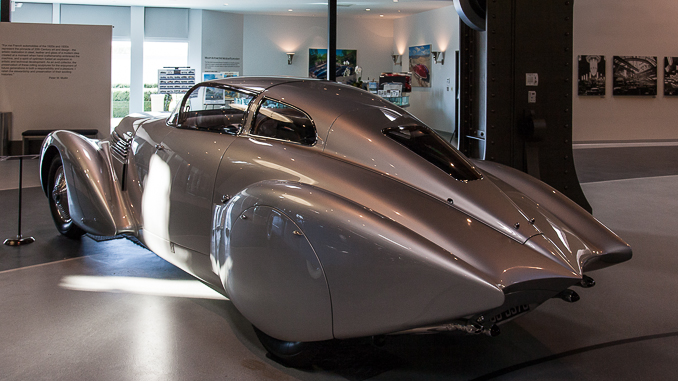 1938 Dubonnet Hispano-Suiza H6C Xenia with a Jacques Saoutchik designed body
.