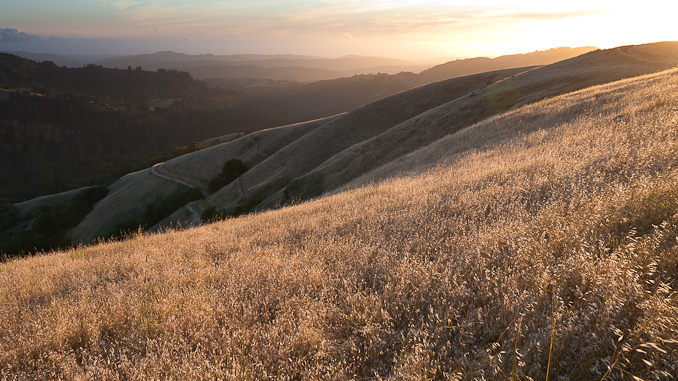 Michele and I went up Russian Ridge to watch the transit of Venus. I have read about the transit of Venus across the sun several times in the last couple of days, but Michele has been talking about it for a month. Since it was going to be at sunset, I suggested that we go up where we could see the sun sink into the ocean with Venus in transit. It turned out to be colder than we both thought it would be – in the mid 40's when we got back to the car after standing outside for an hour – but the light was golden and then sun sank right on cue.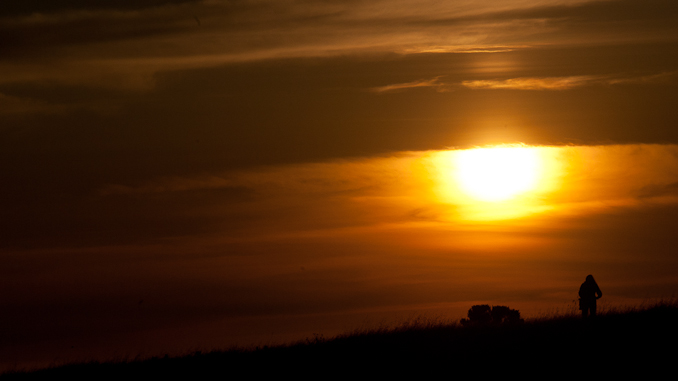 As it sank, Michele got the picture she wanted: Venus visible against the setting sun on the lower right hand side right where she knew it would be.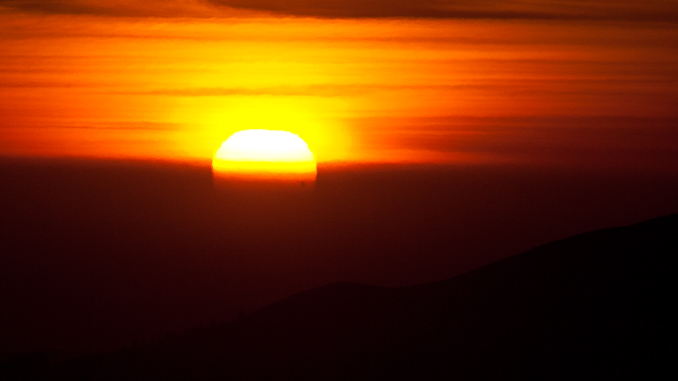 I got what I didn't expect, the wonder of seeing Venus as a round object – not just a bright star – twenty three and a half million miles from us….crossing in front of the sun.