From Corvette Expert Jim Gessner, memory by Steve Stern
One of my first car memories and my first racing memory was watching a Mercedes Benz and Corvette race for the Del Monte Trophy on the winding, very narrow, town roads of Pebble Beach. (We were kids and, as the Corvette with the bigger engine lead the MB 300 SL, we said such pithy things as Nothing beats cubic inches, then when the much more expensive MB passed the Vet, we said Except cubic money.)  In those days, before actual racetracks, we all got to stand very close to the action. The Pebble Beach race has moved to the Laguna Seca racetrack and the attached car show has become the  Pebble Beach Concours d'Elegance, probably the best carshow in the world, with an admission of $250 which does keep the hoi polloi pretty far from the action (the VIP tickets cost $600 and do include lunch [which proves, once again, that there is no such thing as a free lunch]).
To make the cars more accessible, the organizers have started the Pebble Beach Tour d'Elegance. The cars that are entered into Sunday's show are encouraged to take a tour around the area on Thursday. While they don't have to tour, if two cars are tied in points, the car that has been on the tour wins. On Thursday, Michele and I went down to the Monterrey Peninsula to check it out. Once again, we are able to stand very close to the action.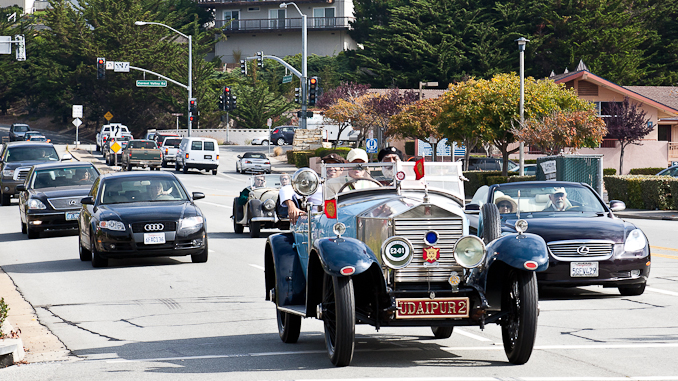 1924 Rolls-Royce 20 HP Barker Tourer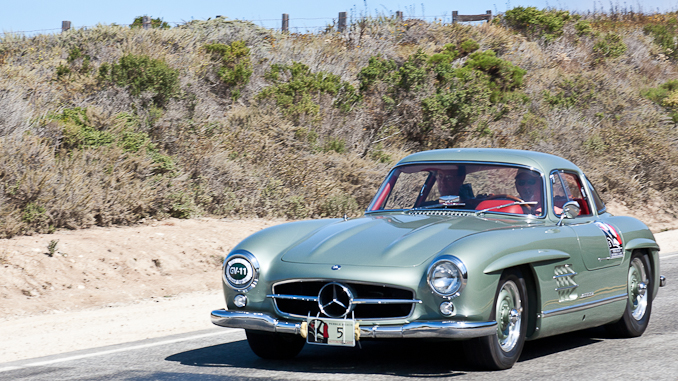 1955 Mercedes Benz 300 SL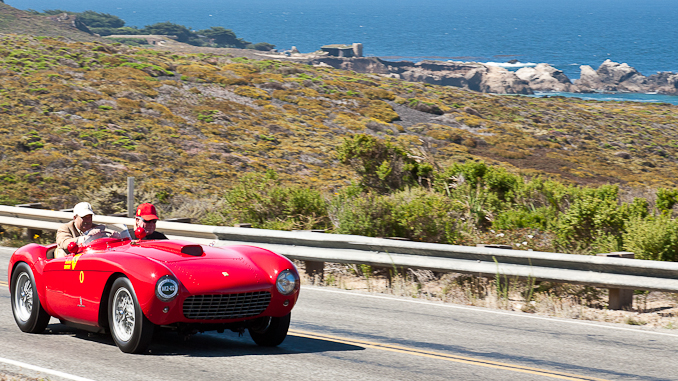 1954 Ferrari 500 Mondail Pinin Farina Spyder
At the end, when all the cars are parked, unbelievably close.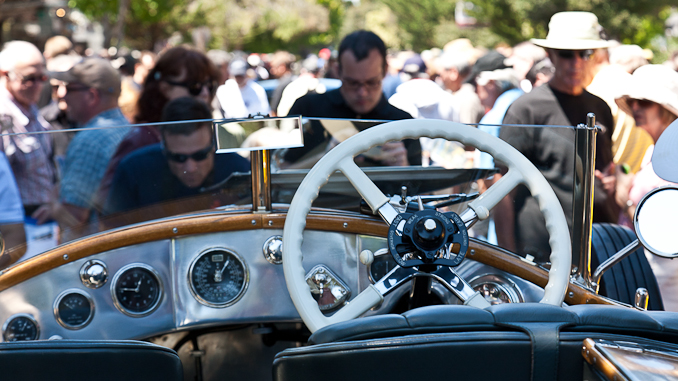 1925 Rolls Royce Phantom 1 Baker Sports Torpedo Tourer
But out on the road, listening to the cars go by, for a car nut like me, is thrilling. Getting close and seeing the details just adds to the thrillingness.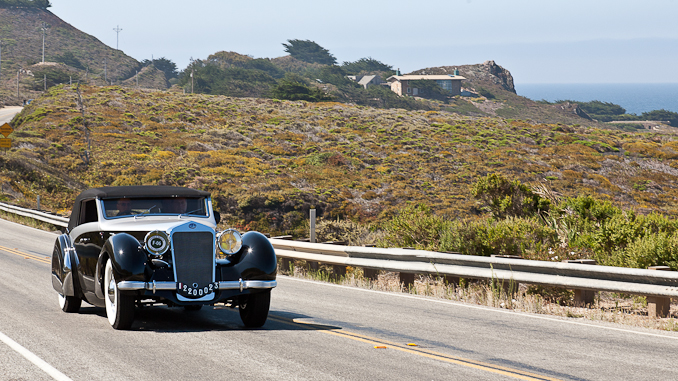 1939 Delage D8-120 S Saoutchick Cabriolet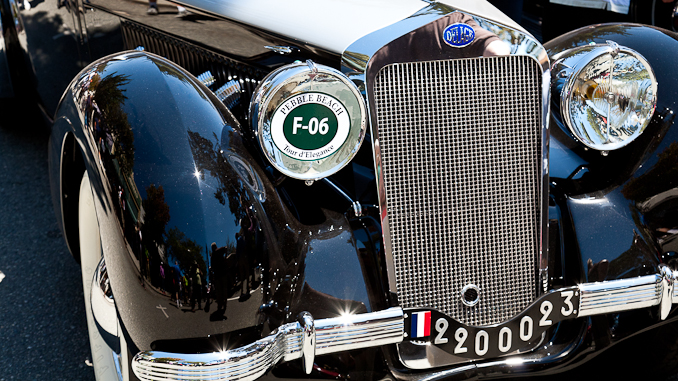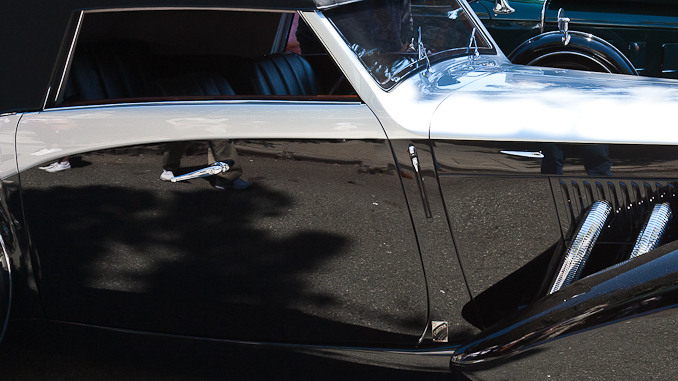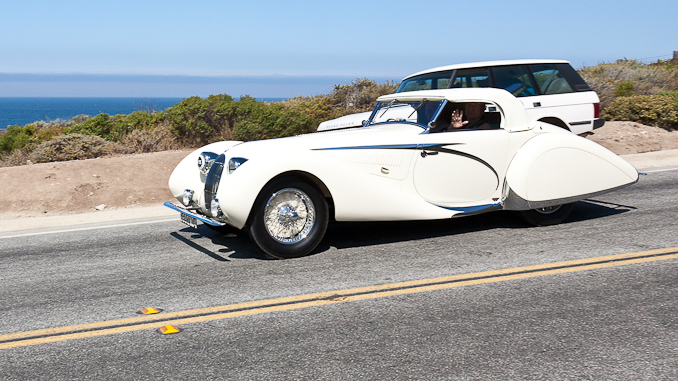 1937  Talbot Lago T150C Figoni Falaschi Cabriolet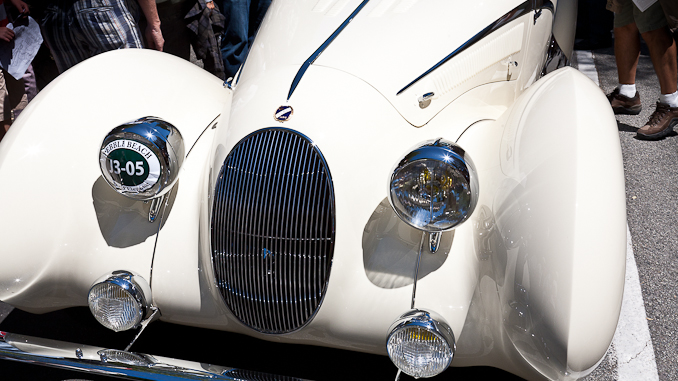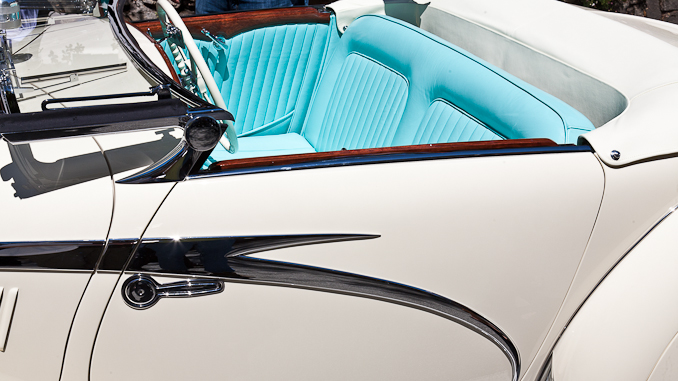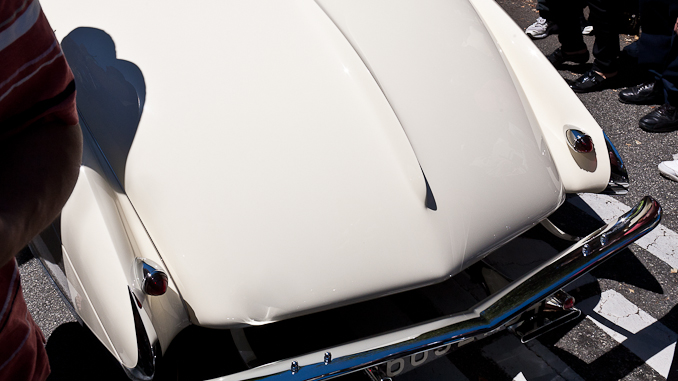 To be continued….