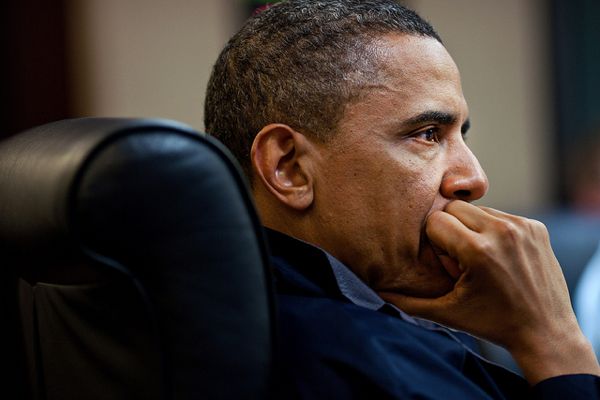 The latest Vanity Fair has an article by Michael Lewis (the author of Moneyball, Blindside, The Big Short, among other books). It is entitled Obama's World and they sub-tag it  "Hanging out with the president—on the basketball court, in the White House residence, and on Air Force One—provides an eye-opening lesson in what it takes to lead the free world, as well as an unparalleled portrait of Barack Obama". I am not, particularly, a Vanity Fair fan but I am a Michael Lewis fan and the article is well worth reading.
It is more than just about Obama, it is a fascinating investigation into the isolation and strain of being the president. You also need to remove from your life the day-to-day problems that absorb most people for meaningful parts of their day. "You'll see I wear only gray or blue suits," [Obama] said. "I'm trying to pare down decisions. I don't want to make decisions about what I'm eating or wearing. Because I have too many other decisions to make." He mentioned research that shows the simple act of making decisions degrades one's ability to make further decisions. It's why shopping is so exhausting. "You need to focus your decision-making energy. You need to routinize yourself. You can't be going through the day distracted by trivia." The self-discipline he believes is required to do the job well comes at a high price. "You can't wander around," he said. "It's much harder to be surprised. You don't have those moments of serendipity. You don't bump into a friend in a restaurant you haven't seen in years. The loss of anonymity and the loss of surprise is an unnatural state. You adapt to it, but you don't get used to it—at least I don't."
In reading the article, I ended up thinking about Bush almost as much as Obama. I highly recommend it.