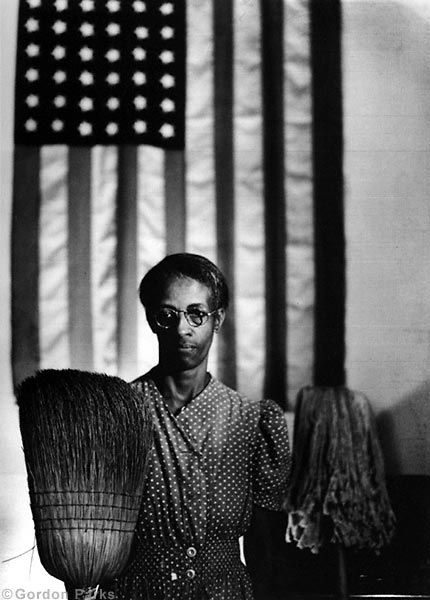 The New York Times has a slide show of some unusual Gordon Parks photographs that I would like to recommend. To go out on a limb – a little – Gordon Parks was the most important, black, visual, artist of the 1950s and 60s. He became famous – and, therefore, influential – during the disgusting Jim Crow era. It was a time when everything was segregated – at least in the south all the way north to Washington D.C. – everything, not just public schools and parks and public transportation, but restaurants and restrooms. Even drinking fountains.
Black people were kept out of sight and Parks' photos helped change that. He started out photographing for the the Farm Security Administration where he took the powerful picture above, and eventually became a fashion photographer for Vogue where he published the pictures below.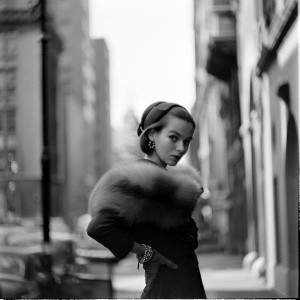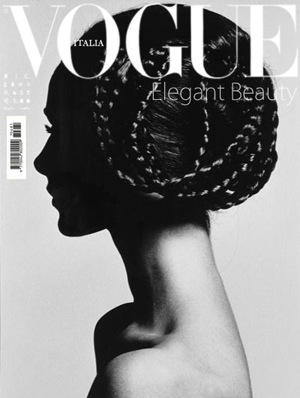 But it was his work published in Life Magazine – the premier photo-magazine of the day – where I first saw him and his seemingly naive photographs. They seem so straight forward, and they pack such a powerful punch. Check out the slide show and you will not be disappointed.