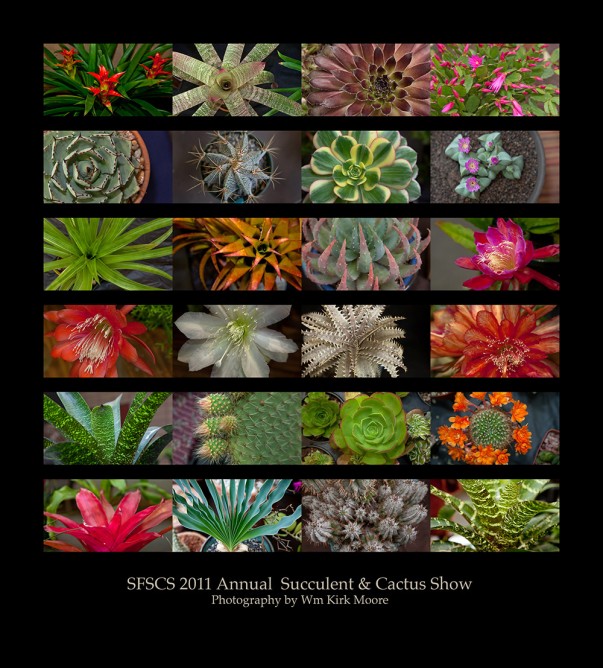 My grandson, August, loves cars. I mean, he Really loves cars. I know the feeling; this blog started when Michele and I went to China and the impetus to our going the Shanghai Auto Show. As much as he loves cars, August is too young  to know the difference between, say, a Ferrari and a Aston Martin. Between a Ford Taurus and a Mercedes C Class. He does know the difference between a Ferrari and a firetruck – even a red one – but his main informer is still the movie Cars.
August's mother, Samantha, thought it would be a nice generational bridge if August had atleast one of my car pictures on his wall. But, as I went through them, I could not find one that worked. None of them had any relationship with Augie. After all, what is a D-type Jaguar to him?  Then I got an email from Kirk Moore with the answer.
I had recommended the San Francisco Succulent & Cactus Society Show which he had gone by, camera in hand. The problem is that, while there are alot of nice plants, there are not very many big ones and they are all lined up on tables. Kirk's solution was to come up with the poster shown above. Stealing, I hope, not copying, that idea -hey! Pablo Picasso started it, he said Bad artists copy. Good artists steal. – I made a poster for Augie. Now there is a tie-in.