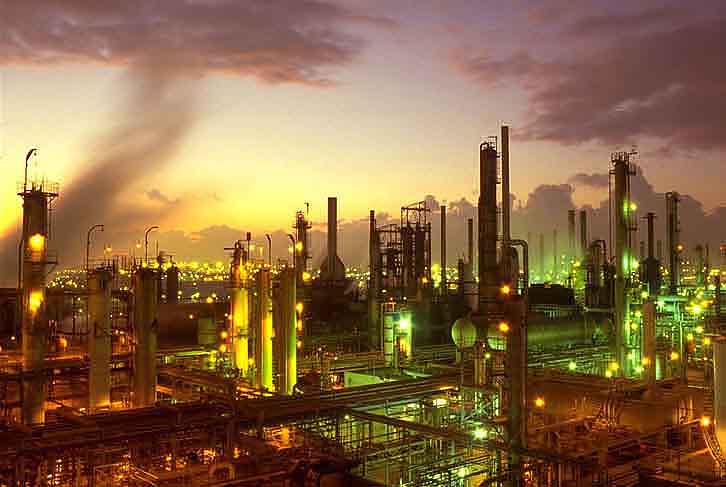 I know that this sounds like bullshit, but I think in a strange, counterintuitive  way, it really is true.
Let me explain but, first, let me repeat a typical rant we are given almost daily. I lifted the following quote a couple of days ago and now I don't remember where but it doesn't really make any difference because similar things are everywhere.
In the face of economic trouble, Republicans in Congress keep asking Americans for "shared sacrifice," all the while continuing to give billions of dollars in subsidies to Big Oil companies. We're lining Big Oil's pockets, while Big Oil pays for Congress to vote in their best interest instead of ours. While Congress tells us we need to sacrifice health care, social security and other vital services in 2011 alone Big Oil companies received at least $4 billion in tax breaks, all while reporting record profits. Despite the big five oil companies making record profits this year, Congress keeps saying Big Oil is paying its "fair share.
All this is true; we – we being our government with money they got from us – do give billions in subsidies to oil companies. More than just tax breaks, other things too, like using the Coast Guard to protect their drilling islands, charging us to clean up their daily polluting, and the list could go on for pages. And they do make tons of money, Exxon, for example, has a good start this year with its profit up by almost 70% for the first quarter, making $10,650,000,000 – that is lots of zeros – profit. For the first quarter of year alone. BTW, it paid its CEO about $5, 750,000 for last year so he should expect another good year.
But all these numbers are sort of beside the point, because Exxon is not going to take  a hit on its profits no matter how much better this quarter is and the CEO is not going to take less money next year. If they don't get their tax break, they are just going to raise the price of gas to get back to where they were. We are going to pay for it in our taxes and the deterioration of our schools and infrastructure or we are going to pay for it at the pump. Either way, we are going to pay it.
My preferrance is that we pay for it at the pump even though I am a big gas user. The only chance we have of making people use less gas – including me – is to have the real cost of gas included in the gas including the cost of the damage that is done by all of us driving. My guess is that it would make gas cost about $10 a gallon at the pump and I wonder if that would actually thin out many drivers.