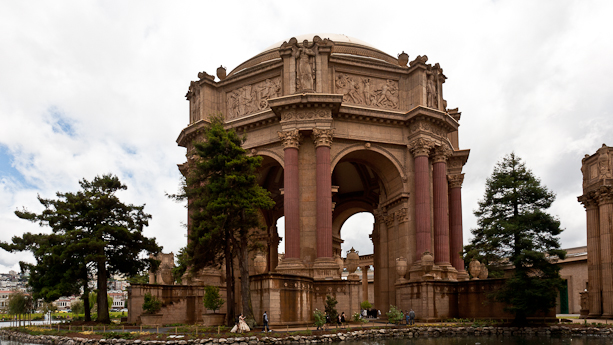 Located at the Palace of Fine Arts on the site of the 1915 Panama-Pacific International Exposition, the Exploratorium is one of San Francisco's best entertainments. It has the added benifit of being in a building designed by architect Bernard Maybeck.  The Exploratorium  bills itself as a museum of science, art, and human perception but it is much more. It is a giant, interactive, toy for anybody who is even a little curious about the world we live in.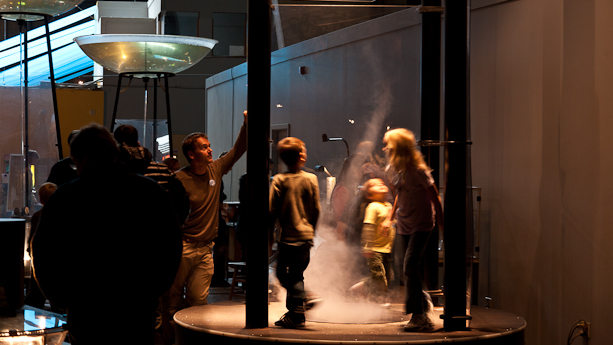 A couple of weeks ago, I went there with my grandkids.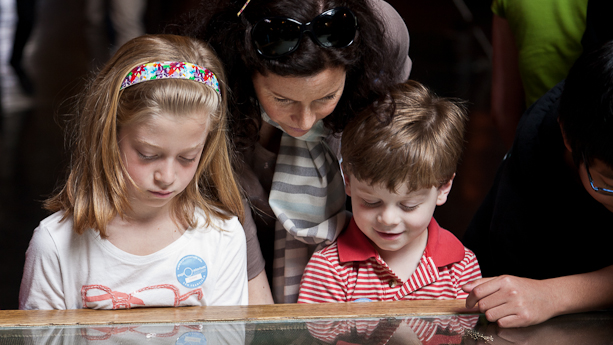 When I was in the Army, in Korea, I read Herb Caen, a gossip columnists in the San Francisco Chrony that everybody read. Every time I got a letter, it would have several Caen columns. During that year, one of the things that he was promoting was the restoration of the Palace of Fine Arts which, by then, was the only building left from the world's fair built to show San Francisco's Phoenix-like comeback from the 1906 earthquake. Then, like now, I was interested in architecture, and then, like now, I loved Bernard Maybeck. I loved his take on classical architecture at the Palace of Fine Art and sent a couple of bucks to my mom to contribute to the cause. She thought that my contribution was mis-placed and sent the money somewhere else. I have blocked out where.
So I was very happy to see that the restoration took place without my money and, eventually, became the home of the Exploratorium. The Exploratorium, itself, was the brain child of Frank Oppenheimer. Frank was the brother of Robert Oppenheimer, considered the father of the Atomic bomb. In my book, Frank has left the better legacy.
I fell in love with the Exploratorium when I went there as a childless adult, then later, with my daughter Samantha, then my "little brother", Edwin Peña, and, now, with my grandchildren. Charlotte and August.
Any kid, every kid, can find hundreds of fascinating experiments. So can any adult.