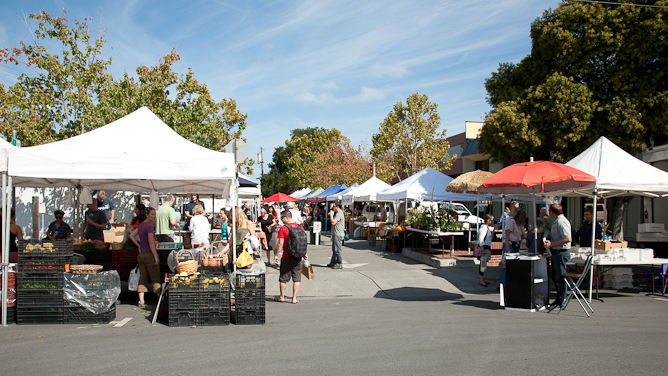 I do hope that it is not just because I am getting old, but one of my major enjoyments is going to the Farmer's Market on Weekends. As much as possible because we are often out of town or have something else going. The scarcity of deep winter that turned into some leafy things in spring and then the abundance of the livin' is  easy summer is all a prelude to the explosion of the fall harvest season.
The two Farmer's Markets that we have habituated on are Saturday at the College of San Mateo, just 16 miles up 280, and Menlo Park, just 7.5 miles of traffic jamming away. As aside, San Mateo used to be a suburb of San Francisco. When I grew up there, and the Market Street streetcar from San Fran eventually ended up in San Mateo on B Street. Now the College of San Mateo advertises itself   as located at the northern corridor of Silicon Valley. End aside.
On Sunday, we went to the Farmer's Market is in Menlo Park. For Michele, the first stop was to get a couple of the last tomatoes of the season.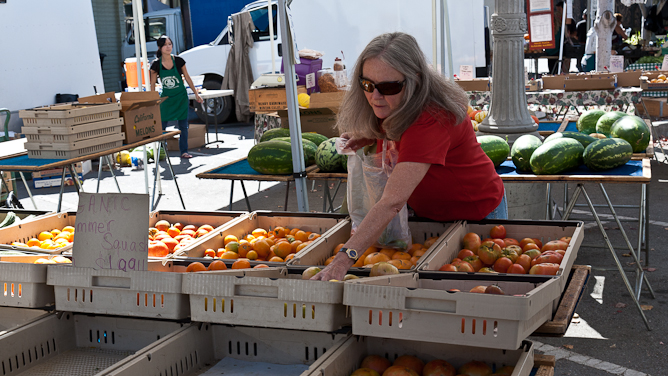 For me, it was to get some greens, while listening to a jazzy combo in the background.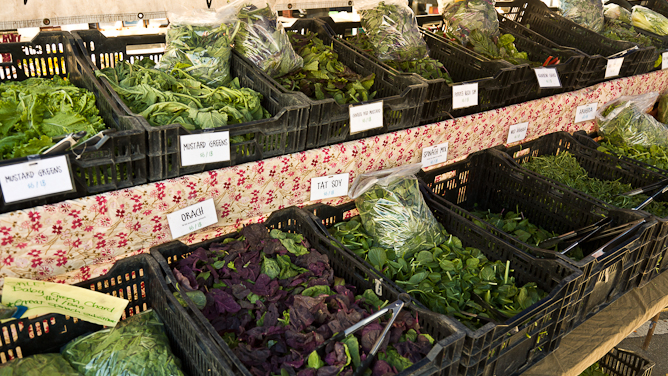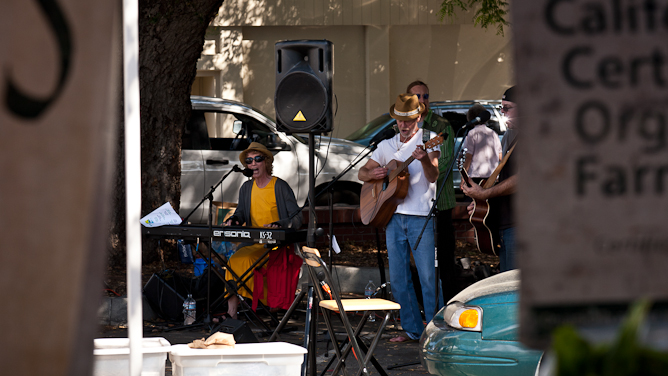 But the stars of the day were the squashes and other fall only fruits? veggies? whatever.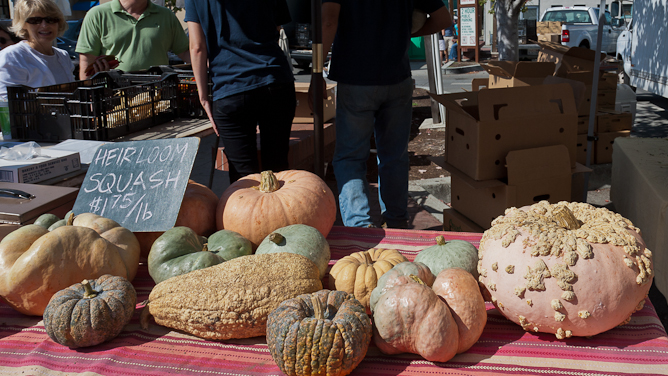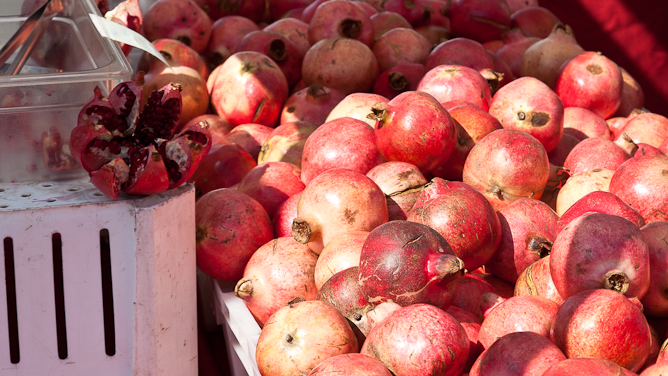 And, of course, this being California – and in San Mateo County, a long time flower growing area – orchids.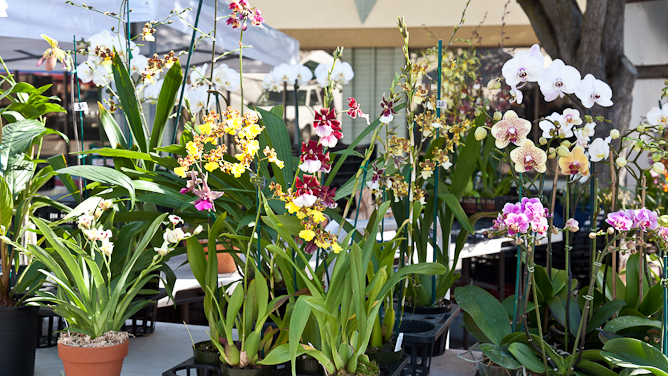 From Menlo Park, it was north to San Francisco to see Tracy's Open Studio.