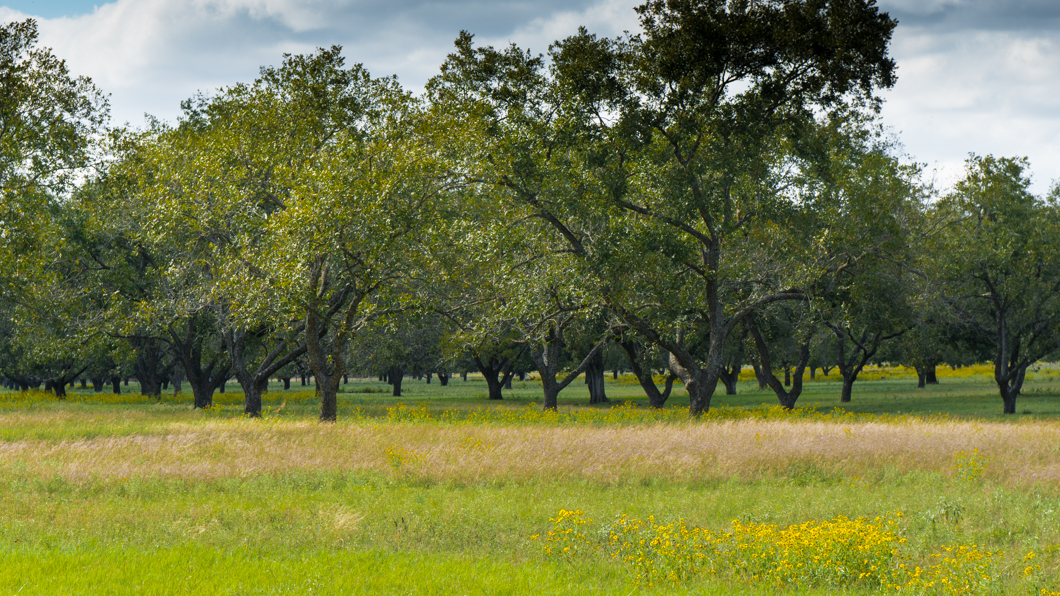 Austin was great and then we left. For us, it was a long stay, a whole day, but that was not enough time to do anything but blow into town, have dinner, sleep, go to the Race Practice, go to Congress Street for some music and dinner, sleep, and leave. That is a problem; it has become wearing, always having to move on with never enough time to really see anything. And always looming in the background is the specter of disaster: Beth and Howard's home burned down, Michele's stepfather's and sister's home almost burned down – the fire took out their friend's homes across the street – in the middle of the Cousin's Get-together, one cousin who didn't make it, died. Just over the horizon was Hurricane Harvey laying waste to Huston where Carol's mother's house was flooded, then Irma, Jose, Katia, Maria, and – improbably, but too true – Hurricane Ophelia hit Michele's family home in Baltimore Ireland (damage not yet known). All the while, telling ourselves how lucky we are, we move on to the next town, in this case, the surprising San Angelo.
Before we left Austin, we stopped for breakfast at a food-truck parked conveniently near a coffee shop. Then it was on the road, our first stop being the ancestral home of President Lyndon Bains Johnson in the rolling hills west of Austin. Once again, all the pictures taken from the car were taken by Michele.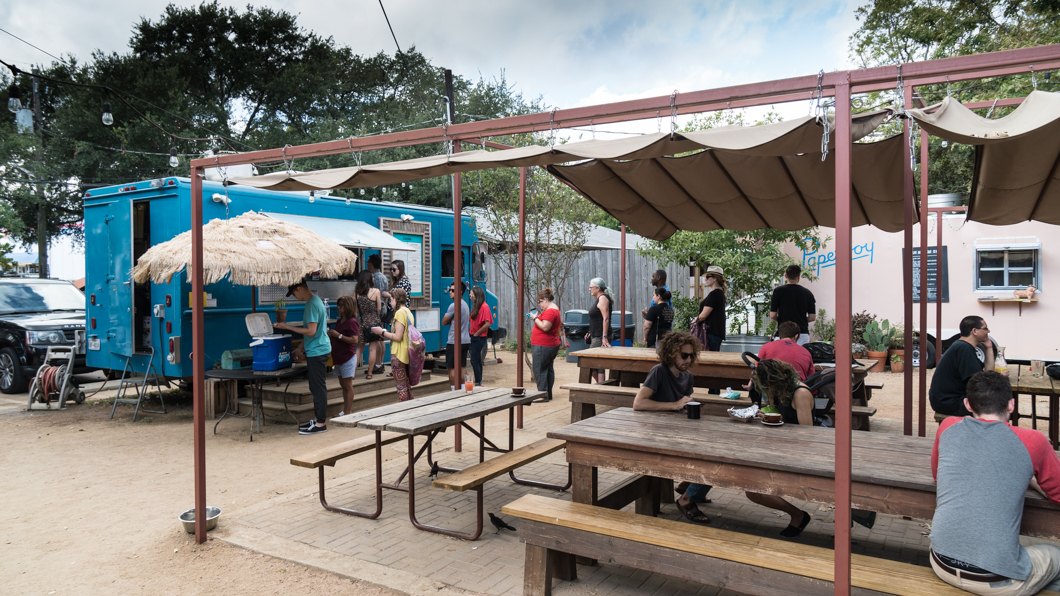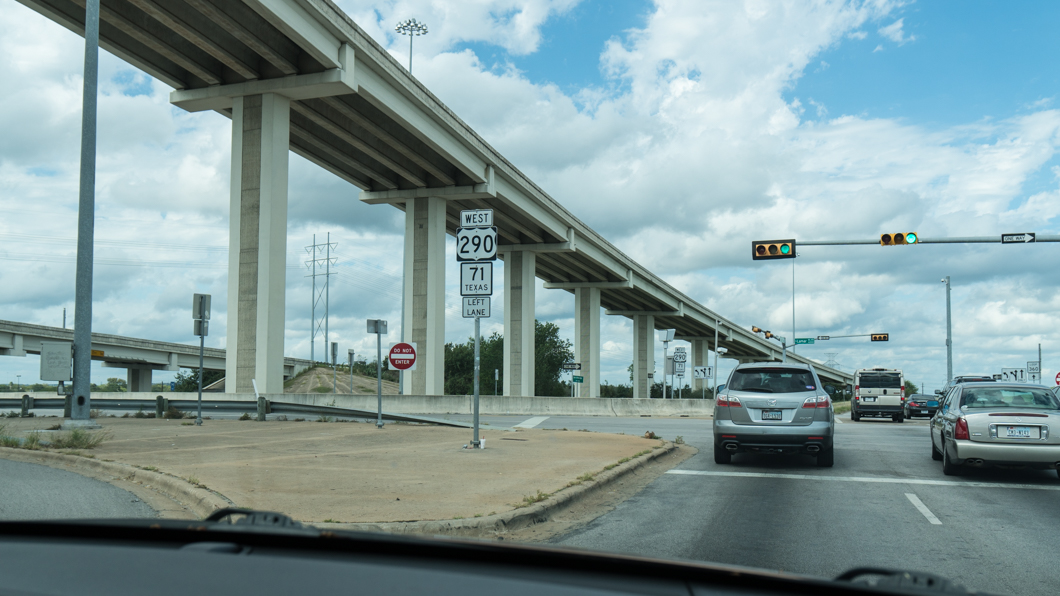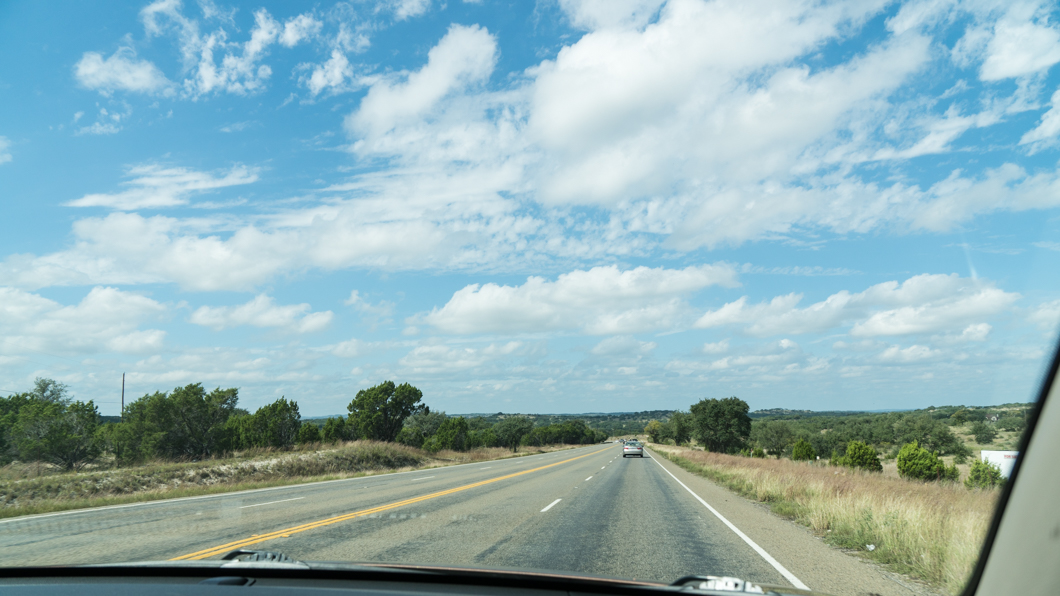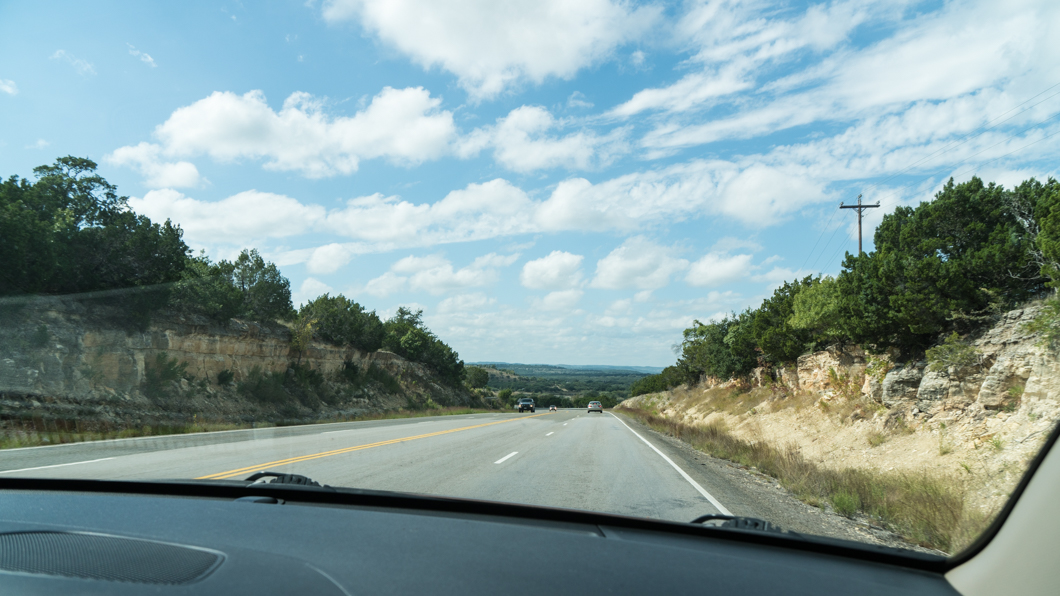 I can not stress too much how beautiful this part of the country is and how hard it is for me to admit that. I have not liked Texas for a long time, starting when I was stationed at Ft. Bliss in west, West Texas and later being reinforced by the old 49er/Cowboy rivalry, and now I am falling in love with it. We drove through rolling hills, past a sweet cemetery under stately Pecan Trees, through Johnson City, and onto the joint State/Federal Park celebrating all thing Johnson. What was most surprising to me is how much Johnson loved the land, especially this part of Texas. As an aside, to quote a White House article on "Presidents and National Parks", the Johnson administration achieved passage of the Wilderness Act of 1964, the Land and Water Conservation Fund Act of 1965, the Wild and Scenic Rivers Act of 1968, and established the Canyonlands and Redwood National Parks.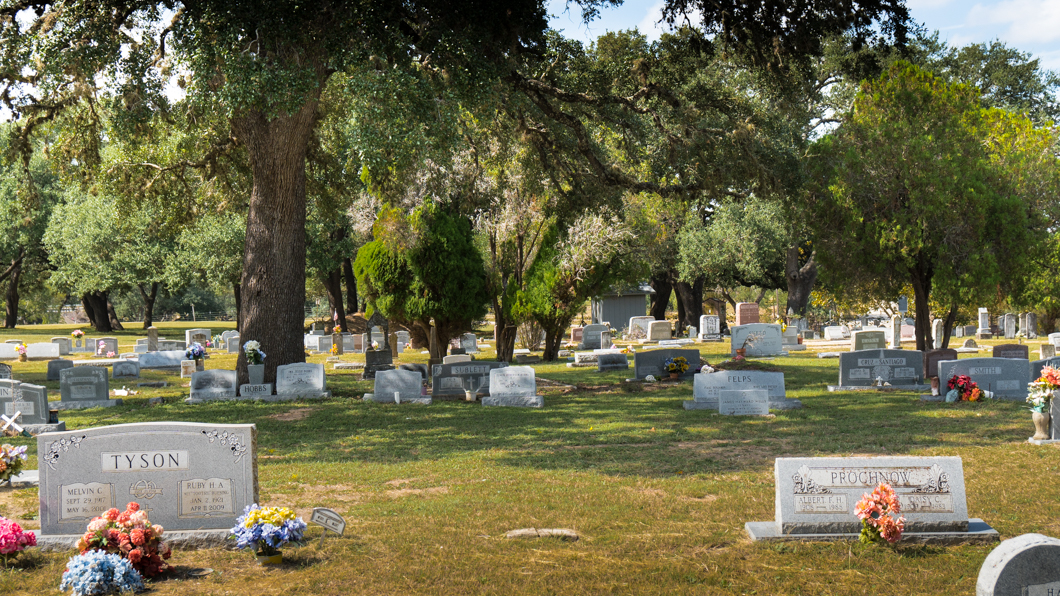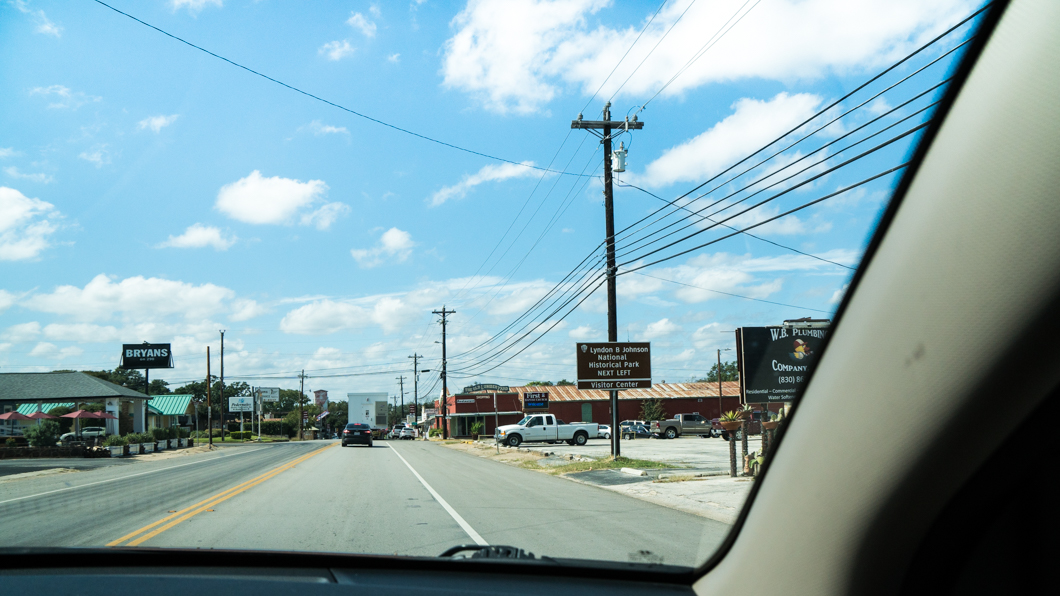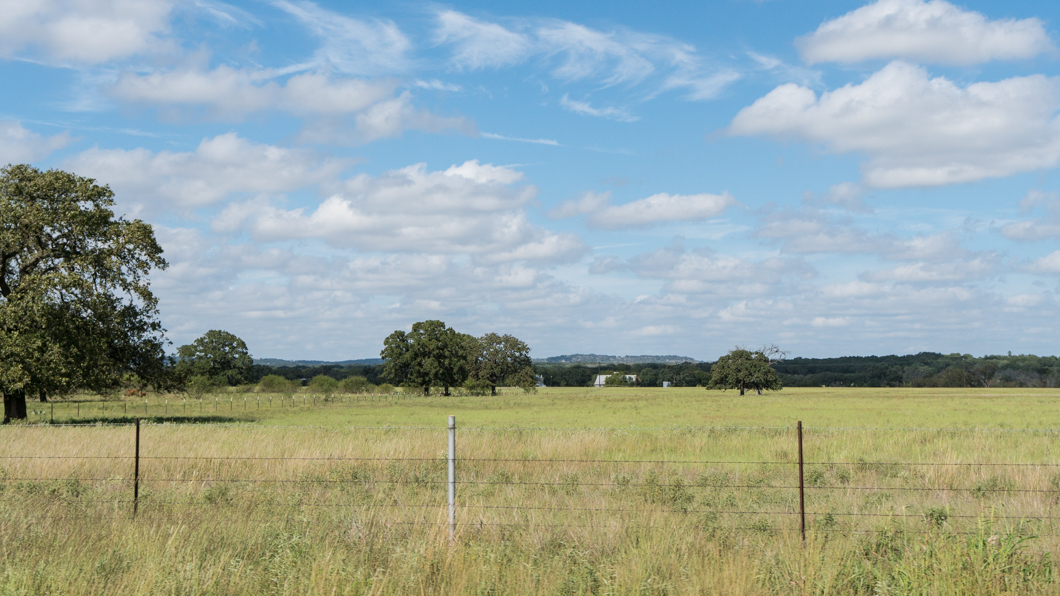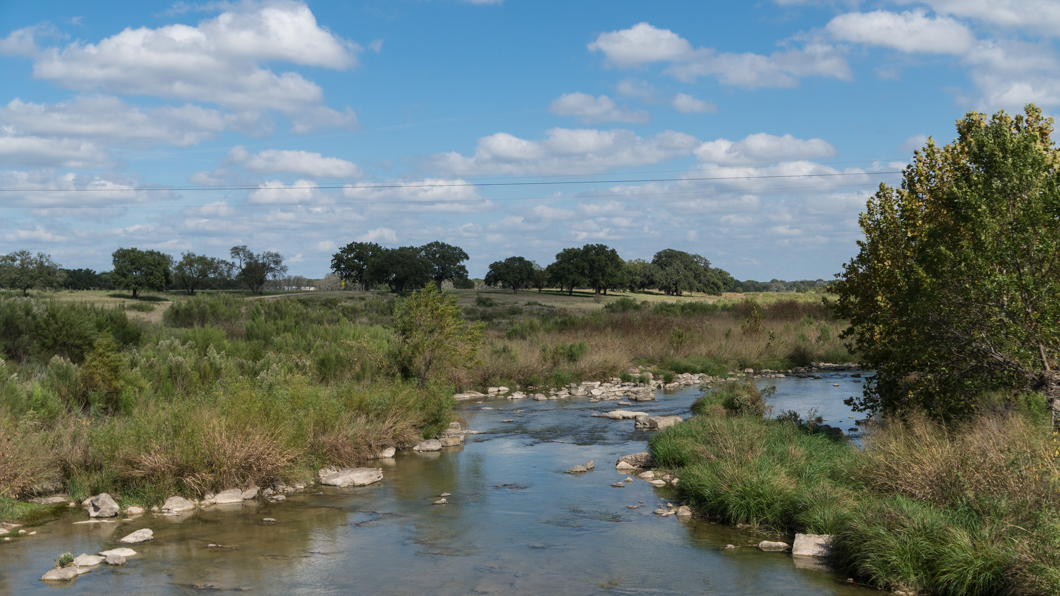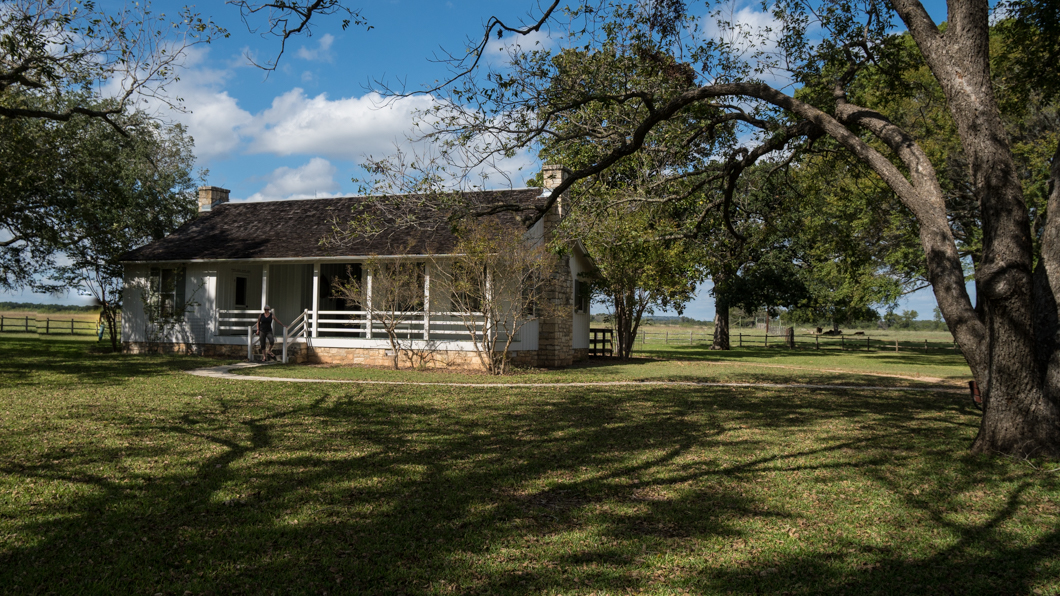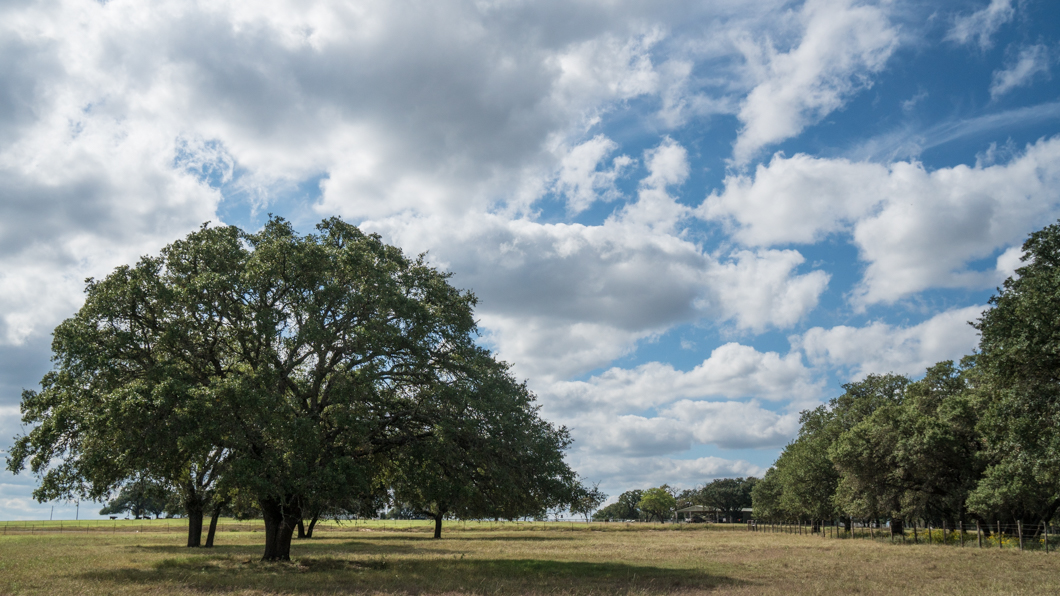 After touring Johnson's Ranch, we were both hungry and decided to stop for lunch at the next burg. That turned out to be Fredericksburg, which unbeknown to us, is the center of the Texas Wine Country, habitat of Texas yuppies, the home of the world-famous National Museum of the Pacific War – if it isn't world famous, it should be, it looked terrific – and home to Tubbies Ice House where I had a terrific burger and Michele had goat vindaloo tacos.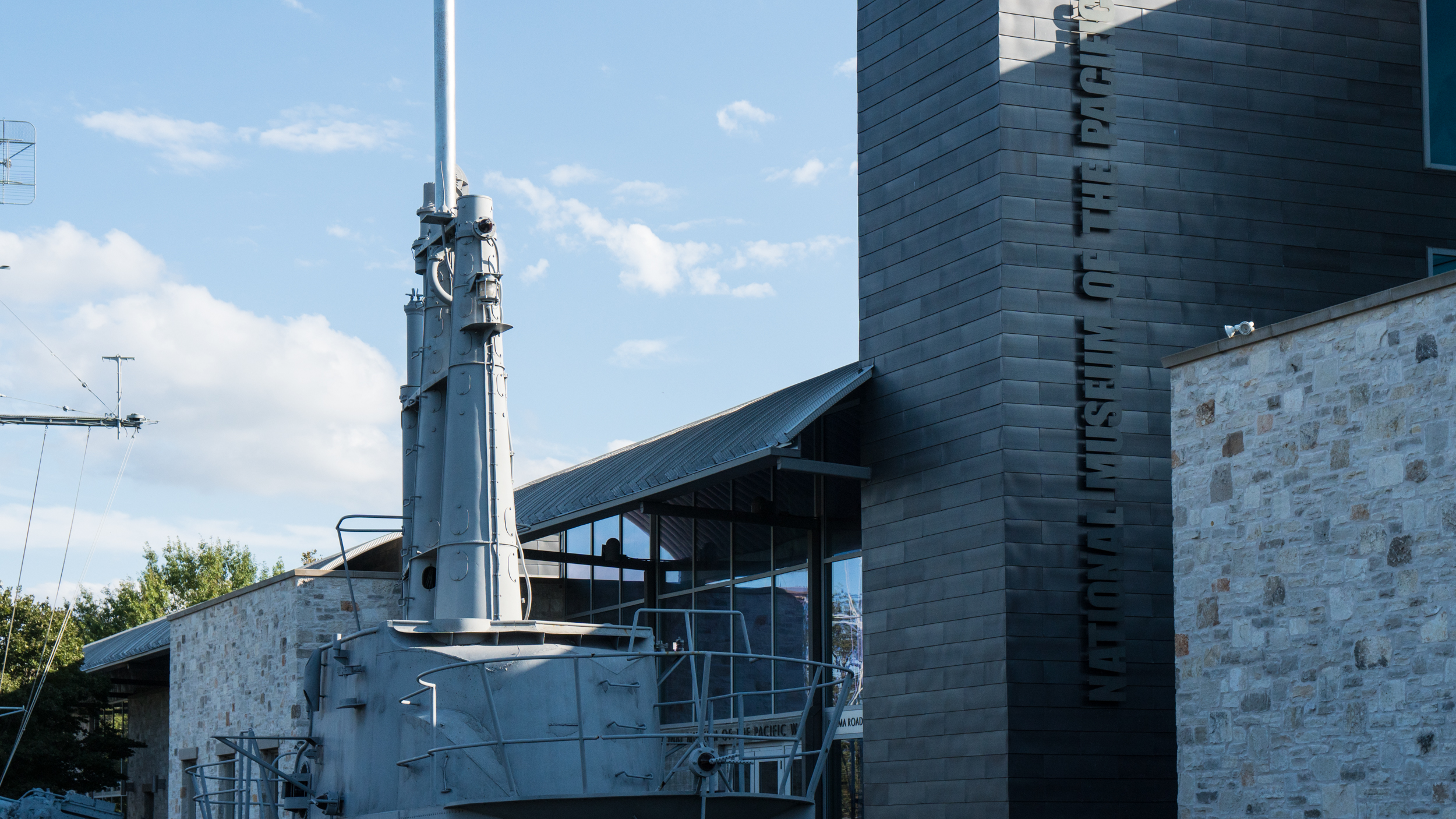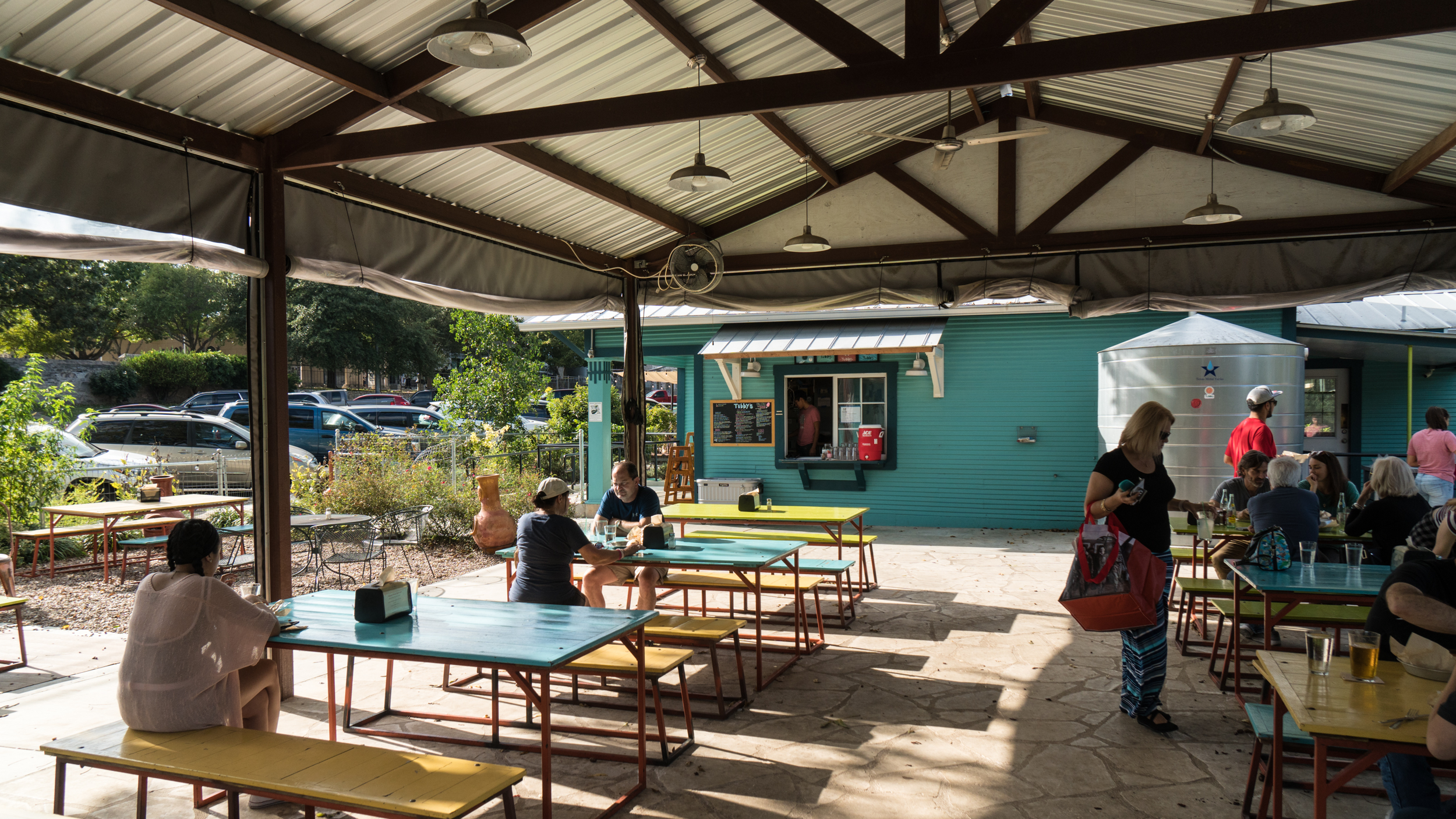 To be continued…