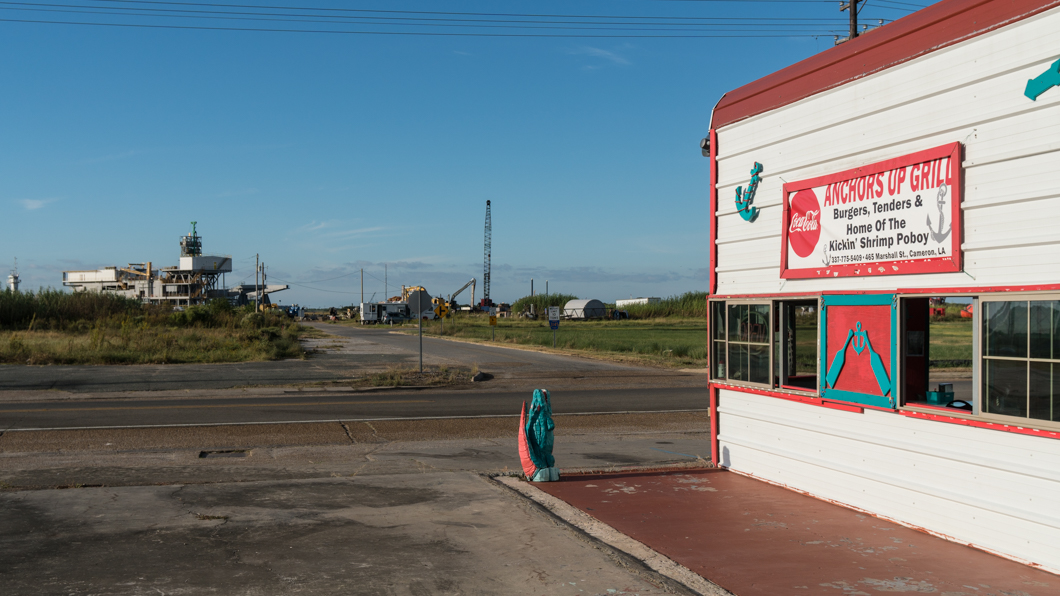 We woke up in Cameron LA, very much a working area, and 379.8 miles later, most of it off the Interstate, we went to bed in a Super 8 near the circuit of the Americas in Austin TX. In between the land changed from flat, flat, bayou country to gently rolling Oak covered hills in the middle of Texas, all of it beautiful. We started after breakfast at Anchors Up Grill and drove a couple of miles to a ferry across a channel to the Sabine National Wildlife Refuge. While waiting for the ferry, we watched a pod of dolphins hunt – or, maybe, just playing, either way they were hard to photograph – and more birdlife than we would see in a week at the Don Edwards San Francisco Wildlife Refuge near home and, it turned out, more than we would see at the Sabin Refuge. And that is what makes this area distinctive, Cameron is a working area but it is also filled with wildlife; the locals, including the oil companies, have a more intimate relationship with nature than any place I can remember.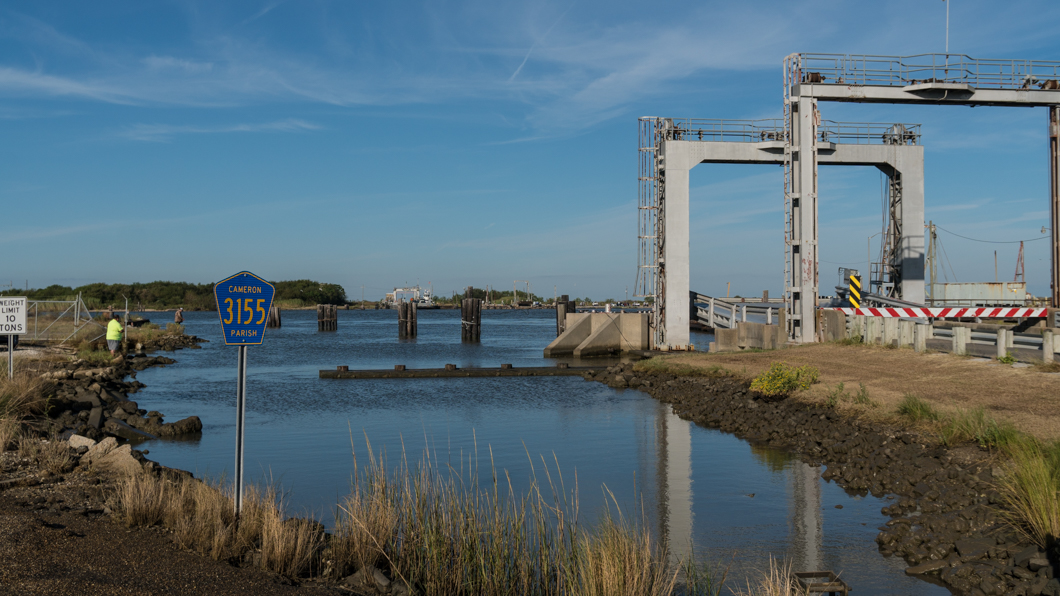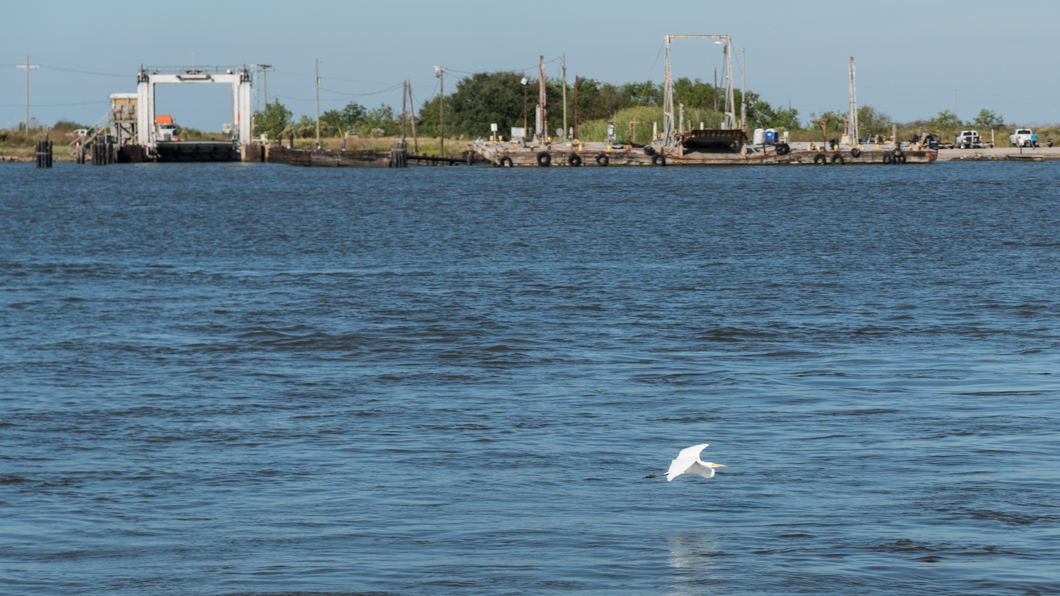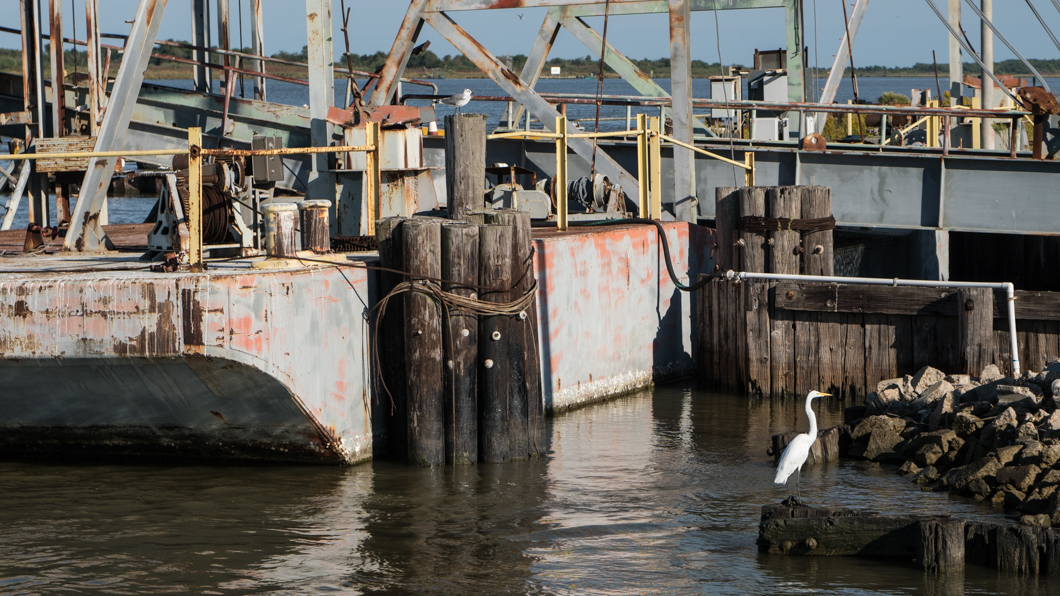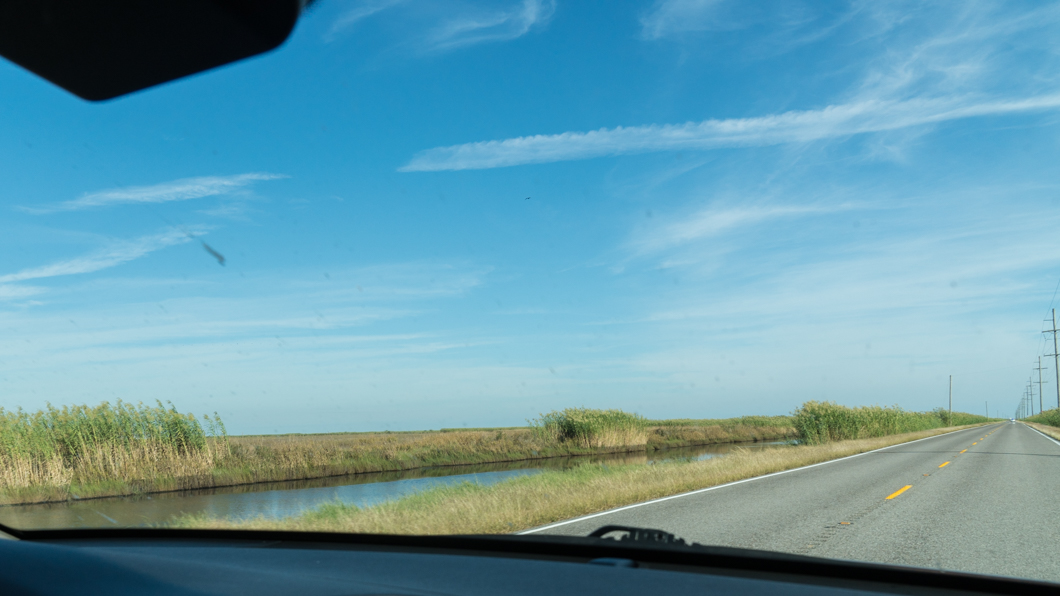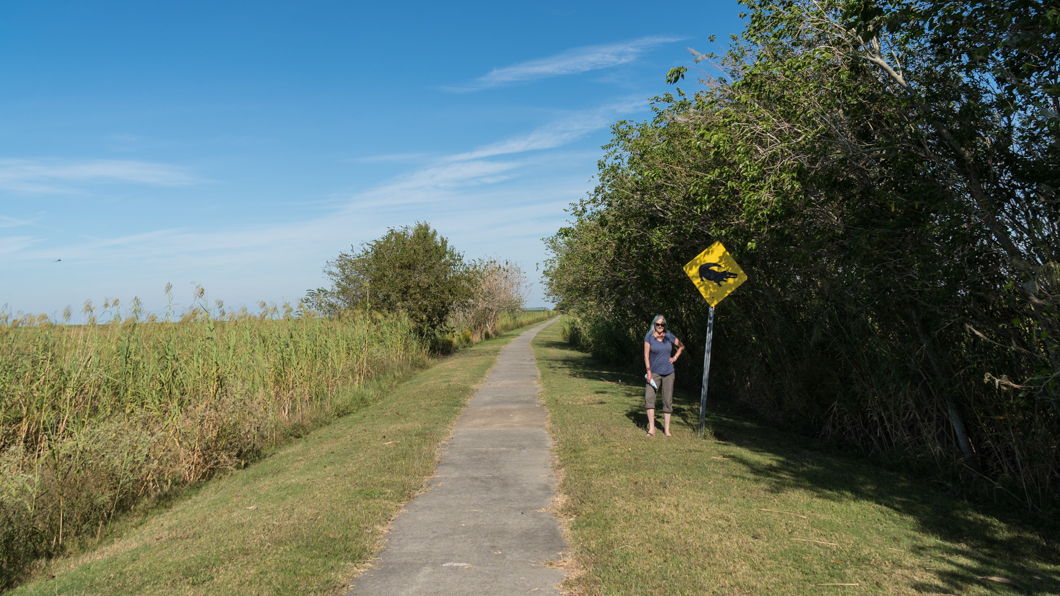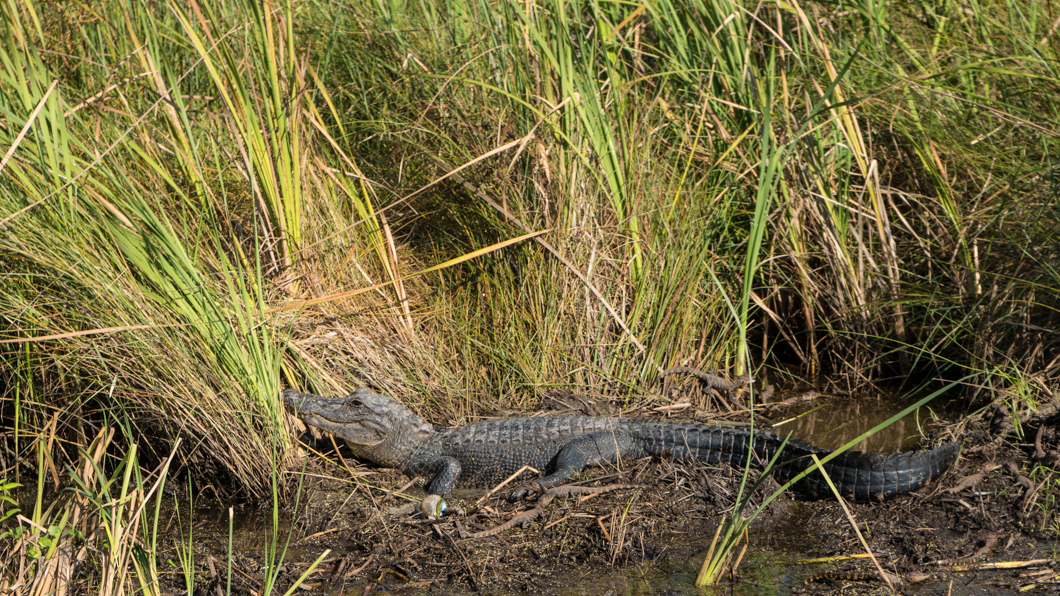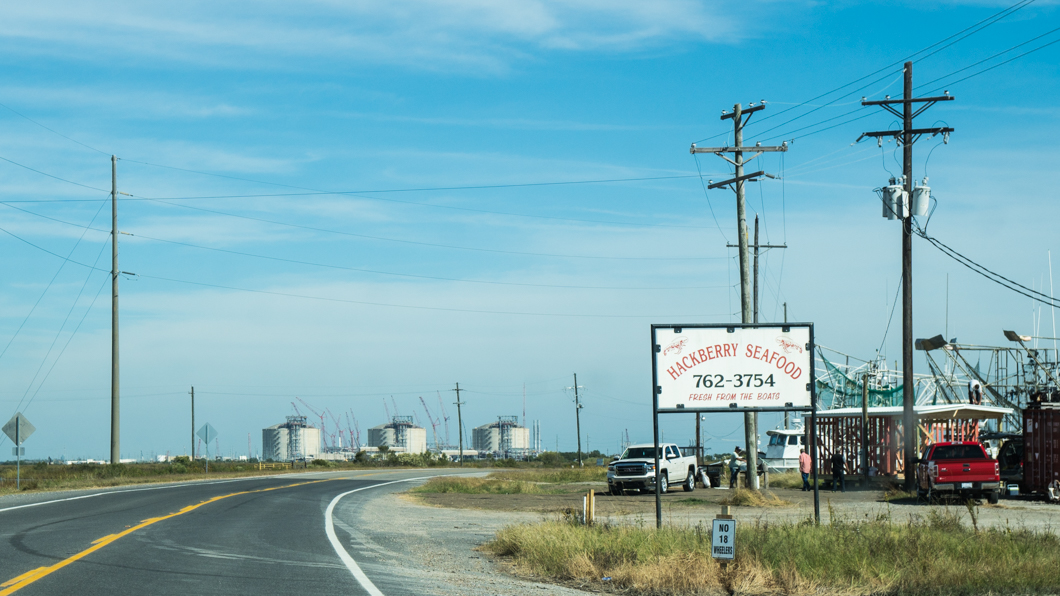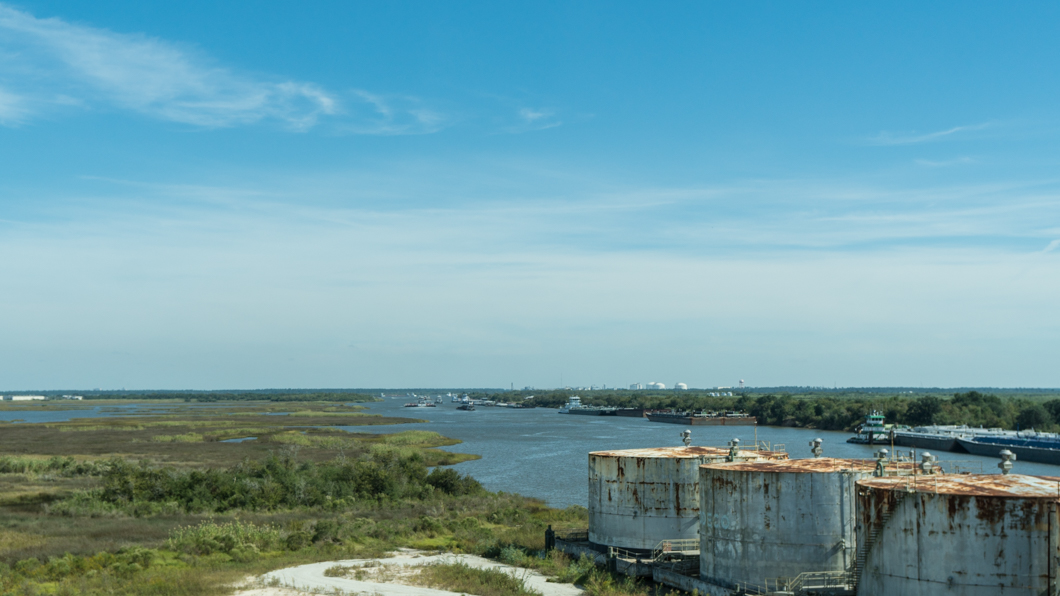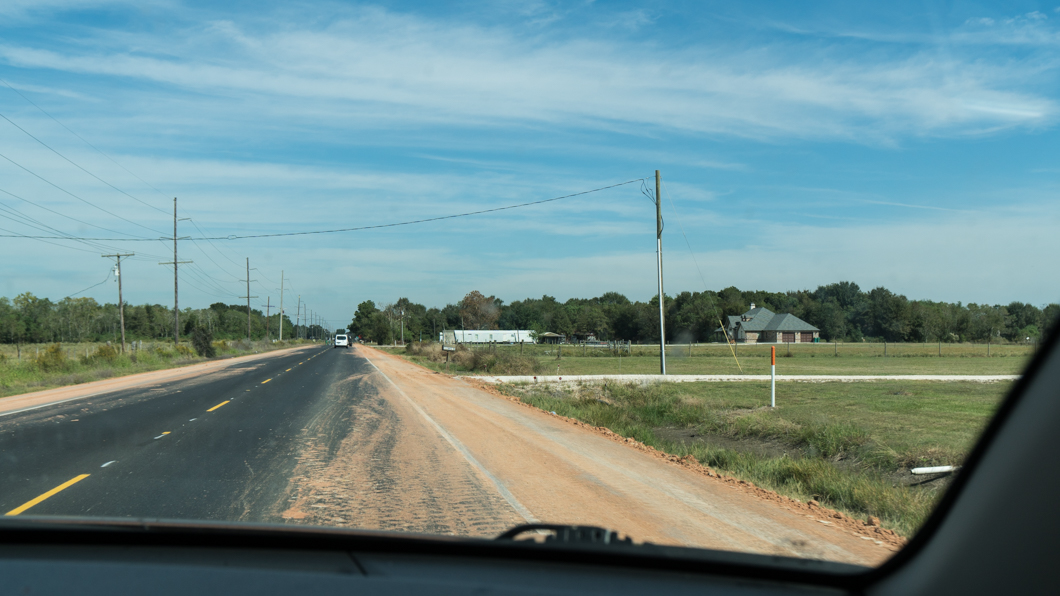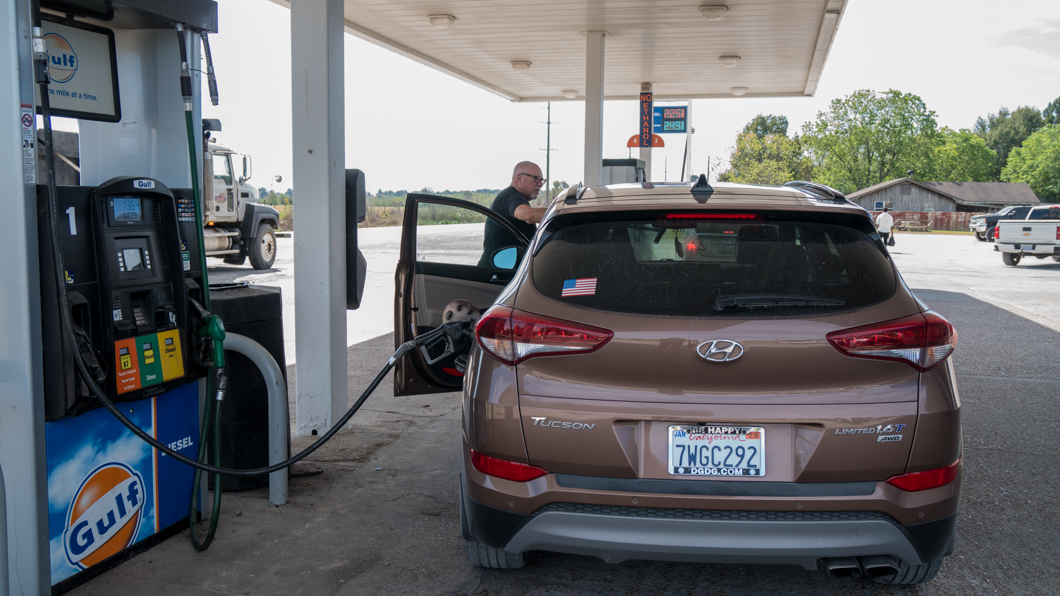 After we left the gulf, we headed inland, crossing from Eastern Louisiana to Western Texas as we crossed the inconsequential Sabine River near Deweyville TX. We wanted to both stay off the Interstate and get north of Houston to avoid, as much as possible, the devastation of Hurricane Harvey. But even well north of Houston, we ran into piles of flood damage debris by the side of the road. The land was still flat and we crossed and passed lots of small streams and ponds, but the vegetation slowly changed. When we stopped for a mediocre lunch, we were well into Texas.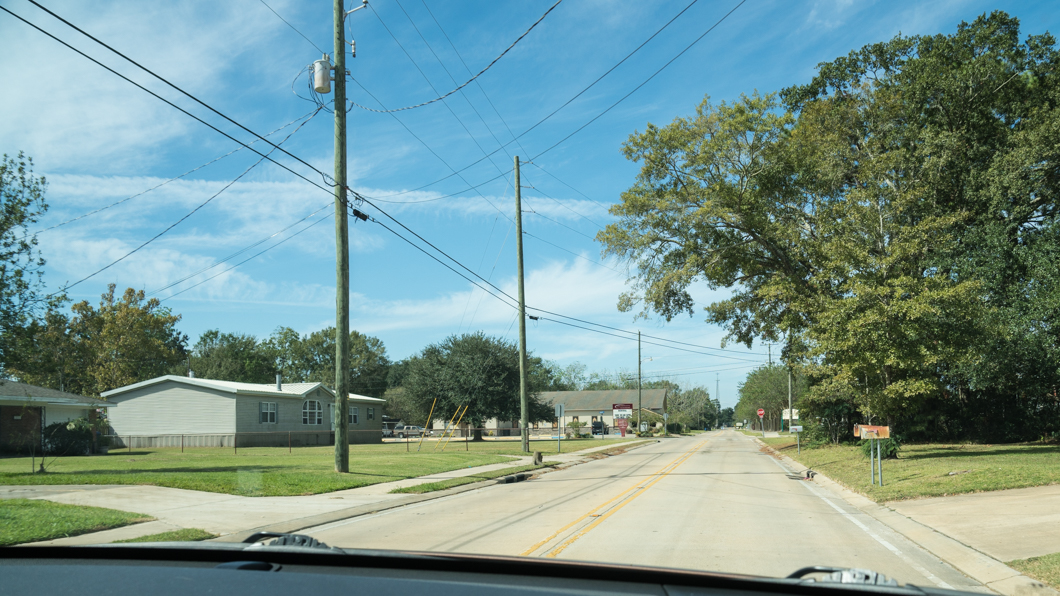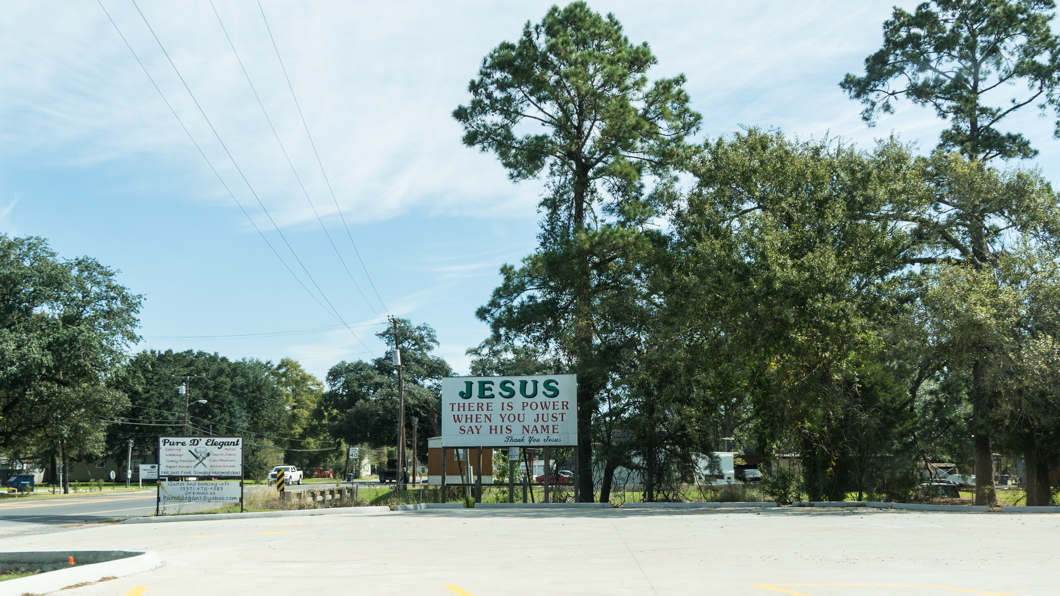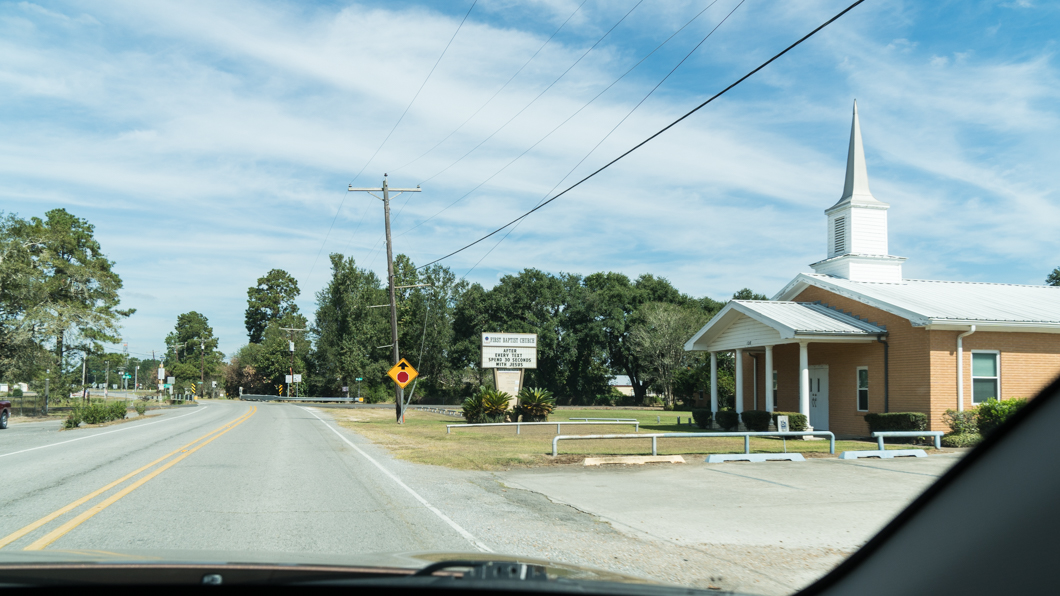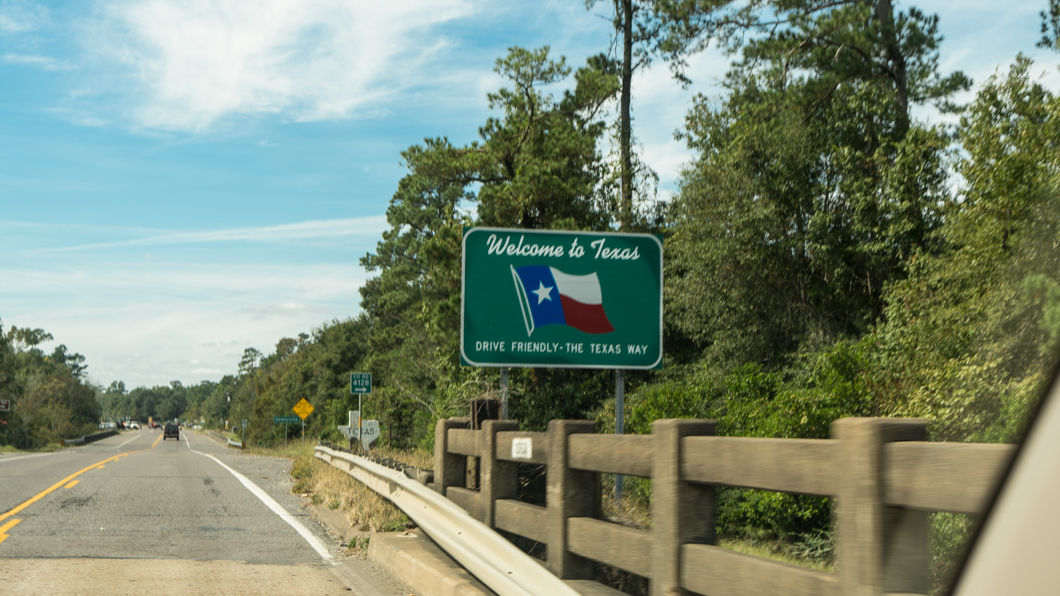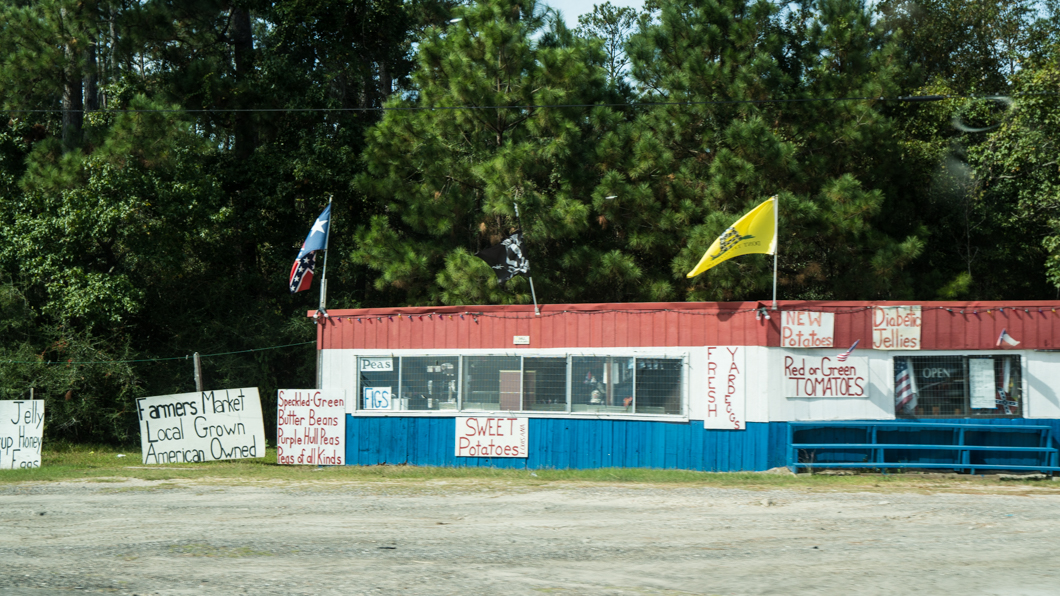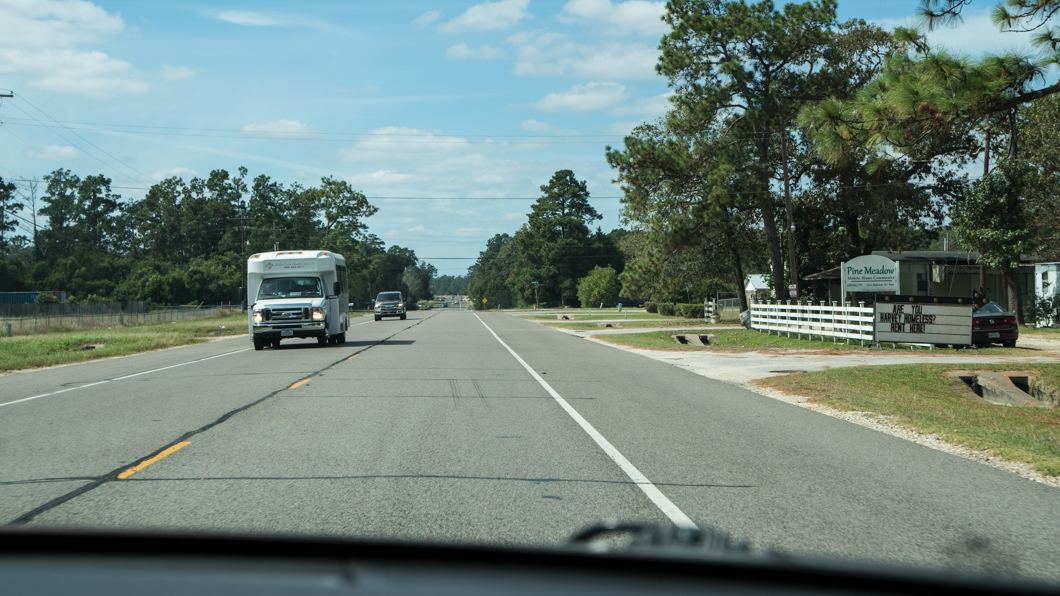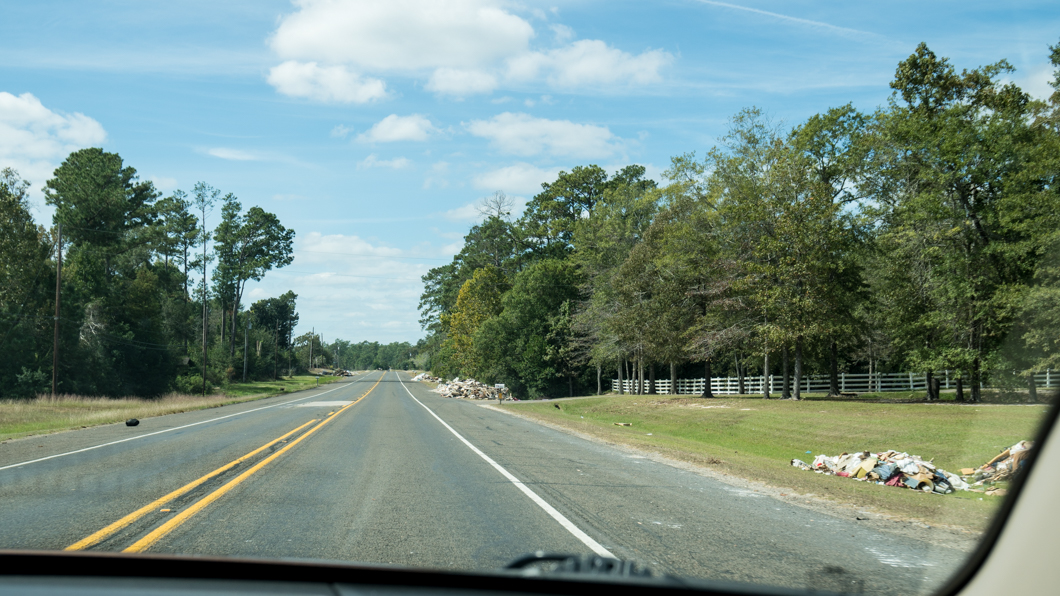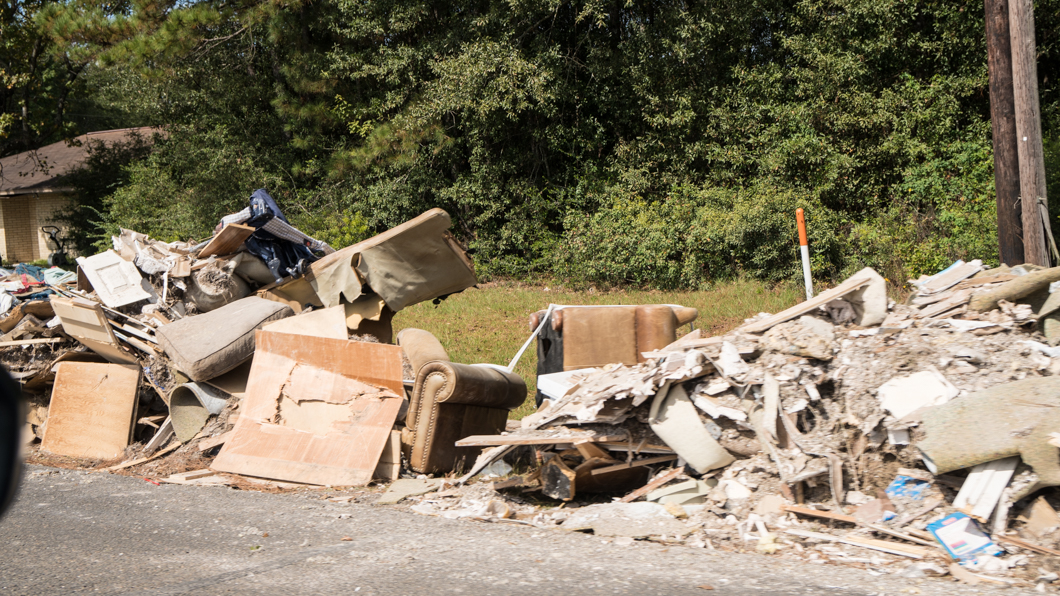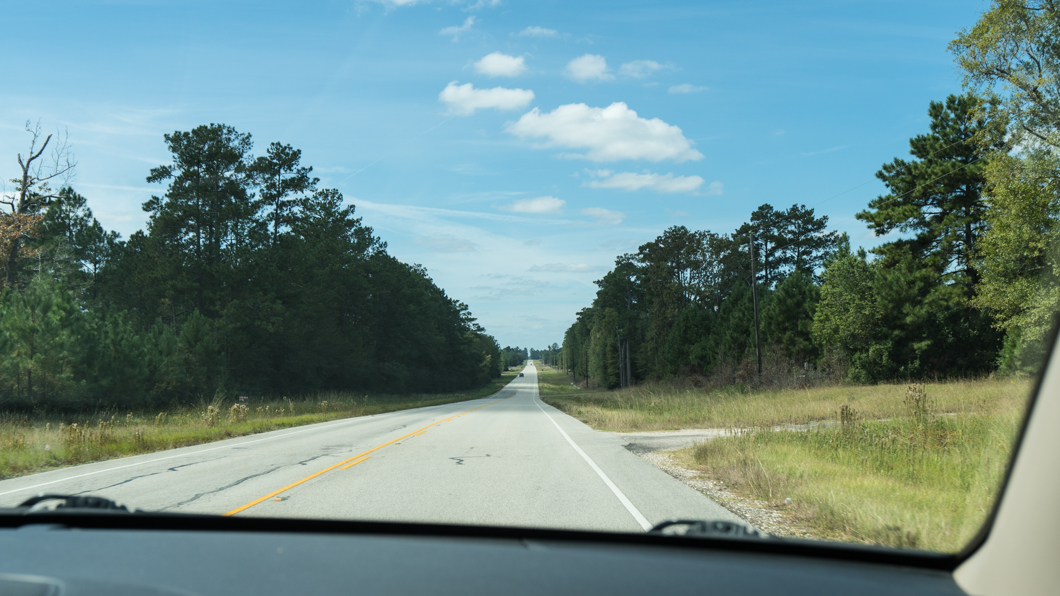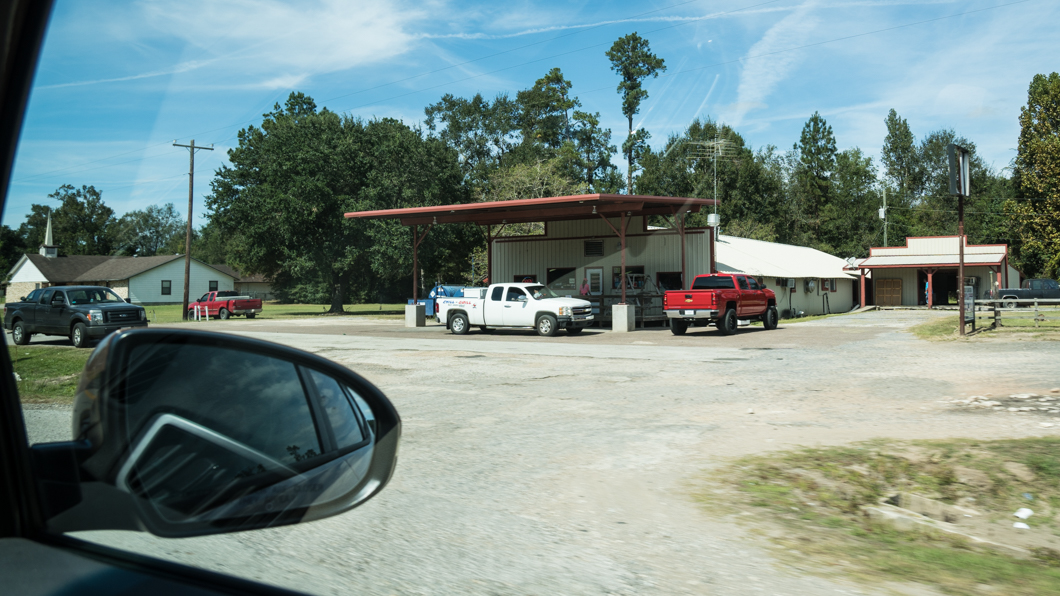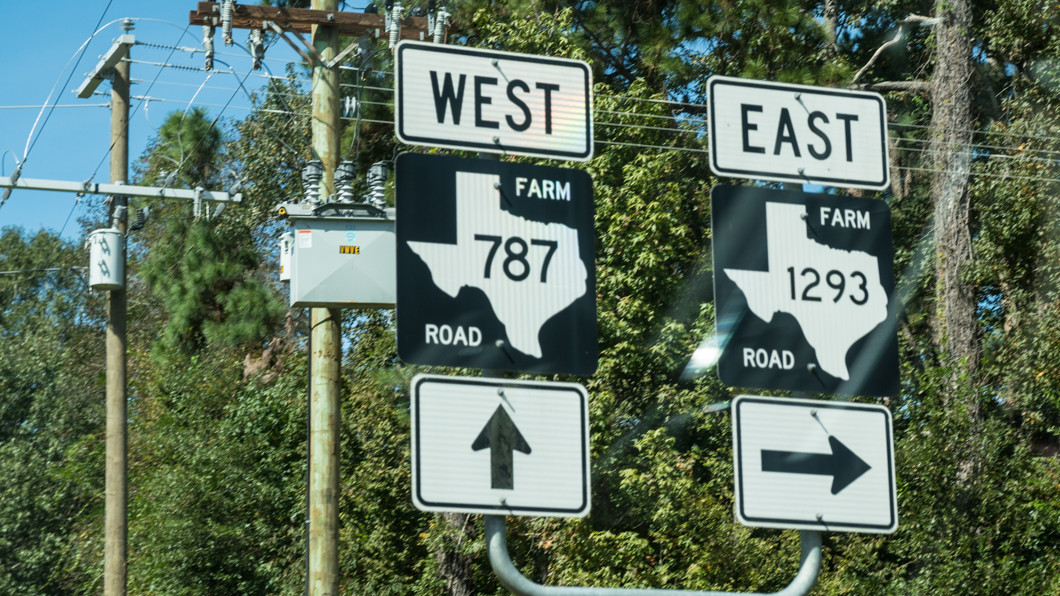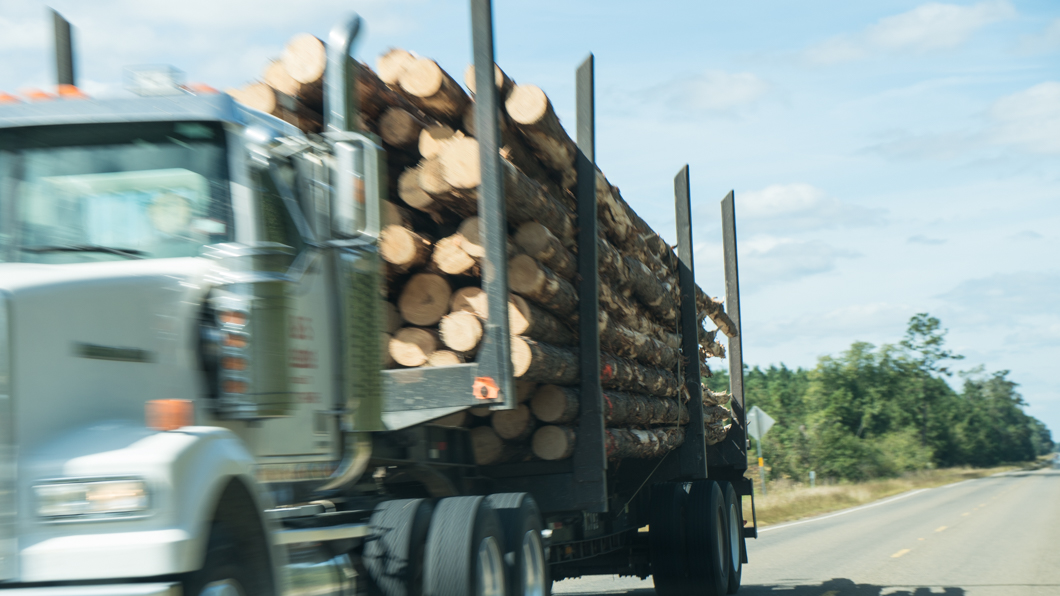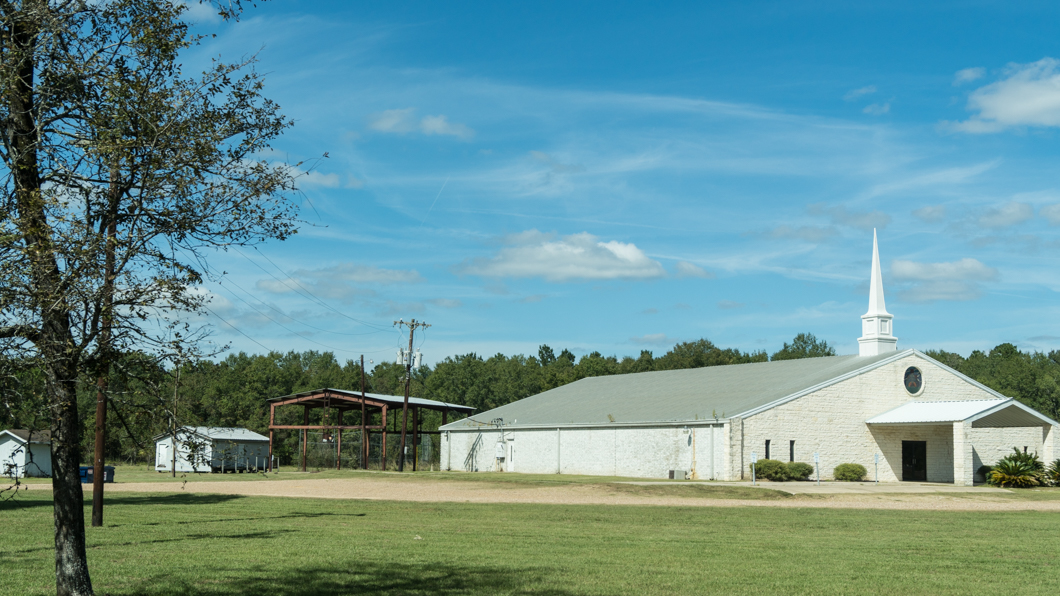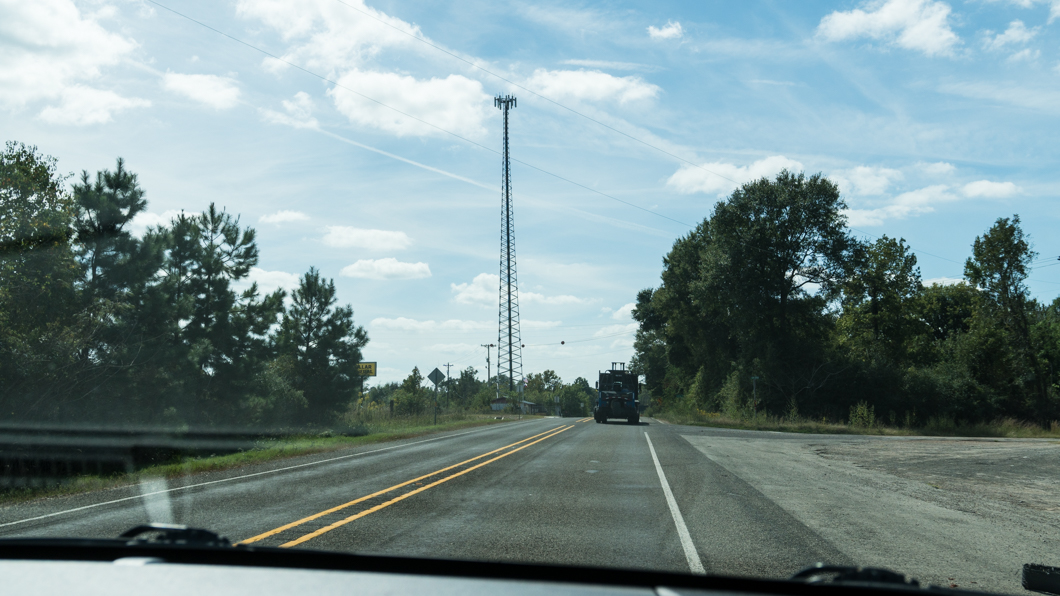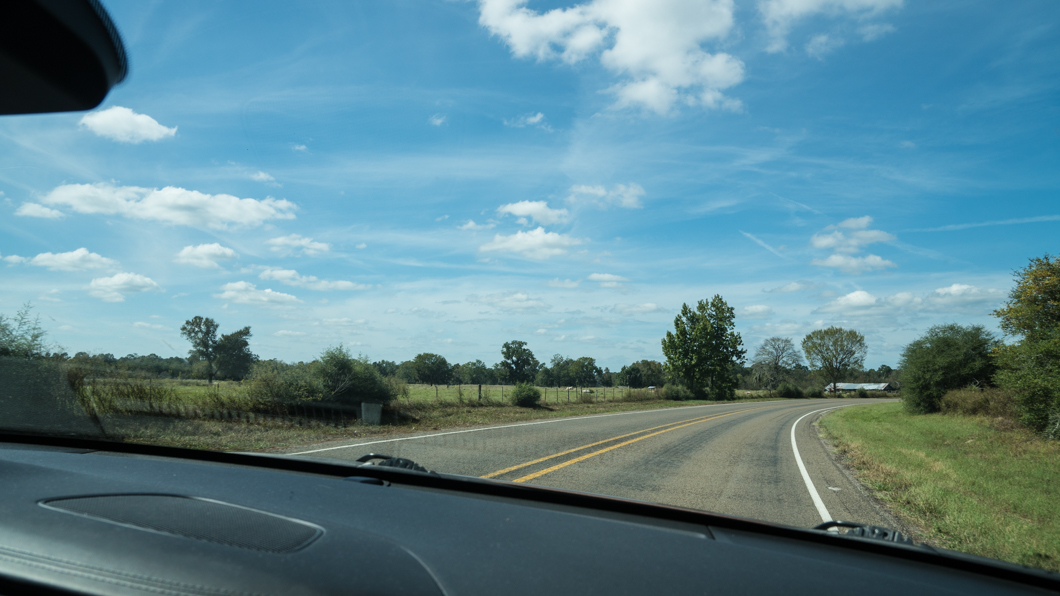 Driving on back roads with trees on both sides it was hard to know where we were. We drove through country that didn't seem to change, with the occasional towns all looking pretty much the same except for the FEMA signs. One thing that surprised me is that, although this is poor country, there is a sprinkling of big, new, houses, much like we would find in the Gold Rush Country. Slowly, slowly, almost imperceptibly, the flat land began to change to low rolling hills. Just after sunset, we rolled into Austin.