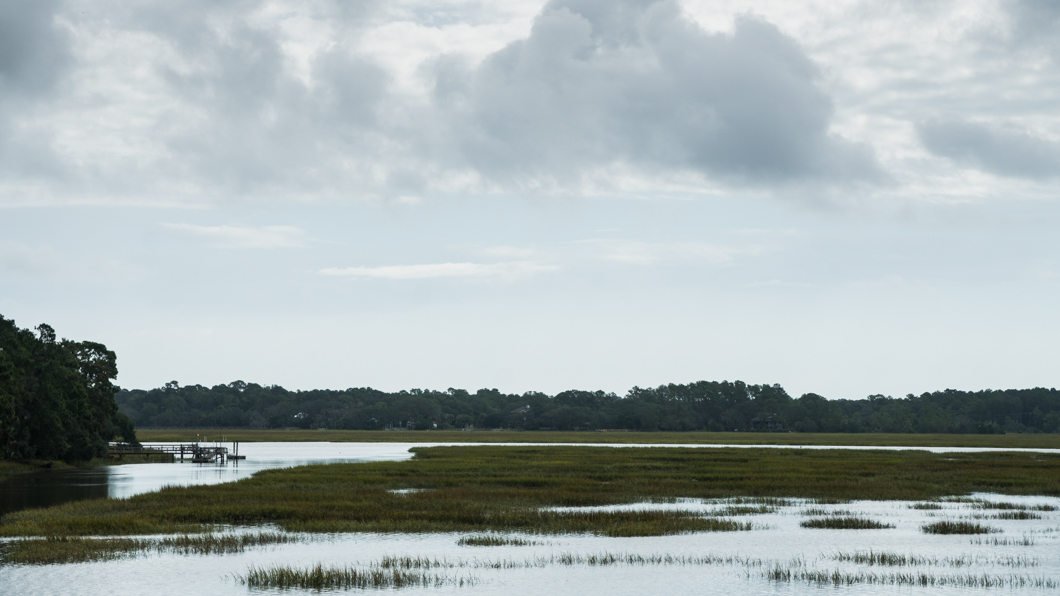 We woke up at Dataw Island SC and got to New Orleans 695.3 miles and 14 hours later. In between, we drove through rural Georgia on back roads, mostly on two-lane state highways, then through the northern Florida panhandle, southern Alabama, southern Mississippi, and the south-eastern corner of Louisiana, the last three in the dark on Interstate 10. Almost all the following pictures were taken by Michele from the car.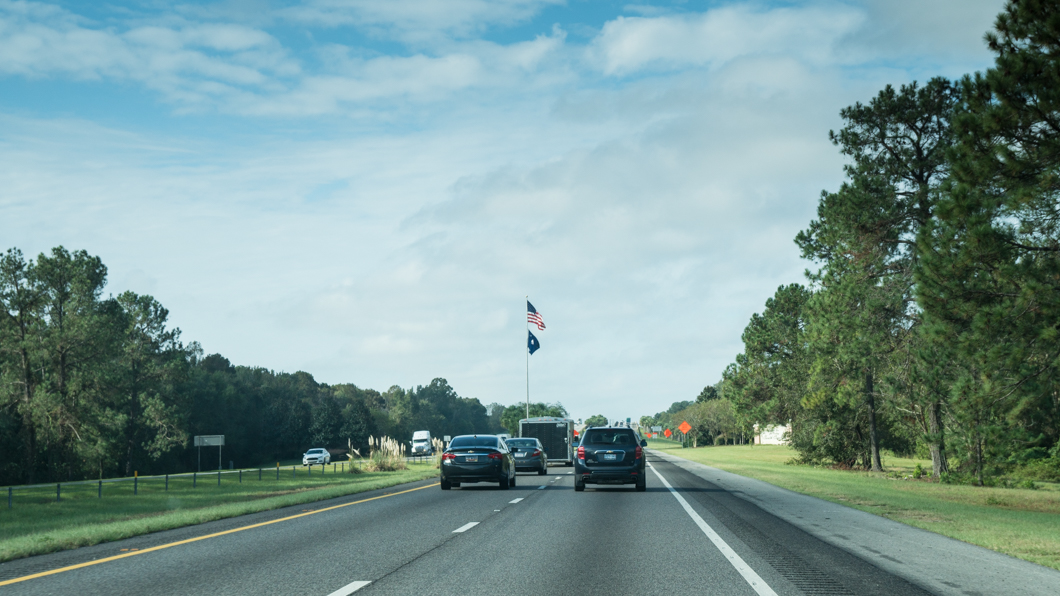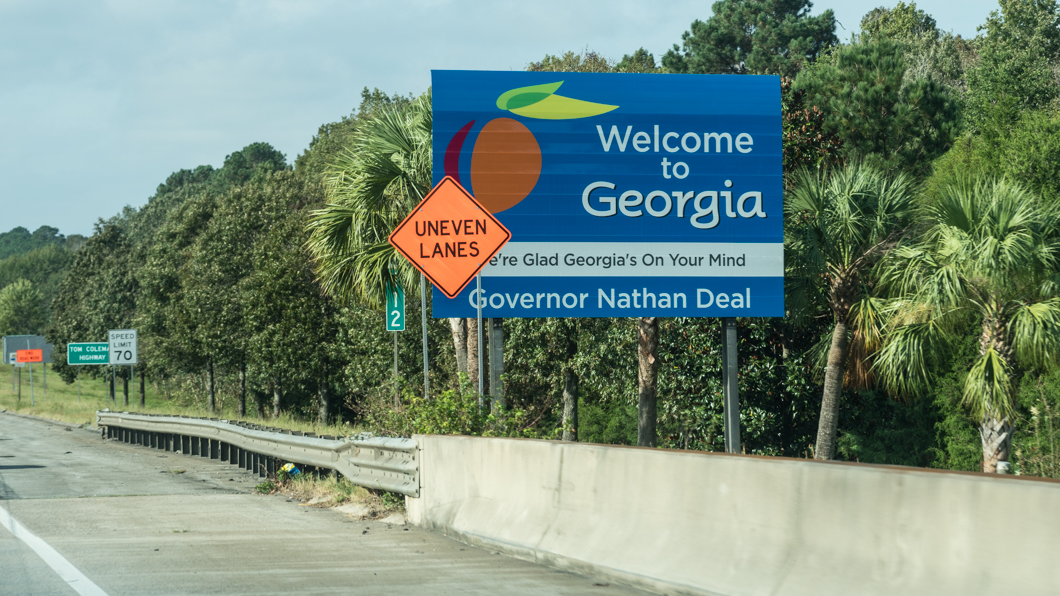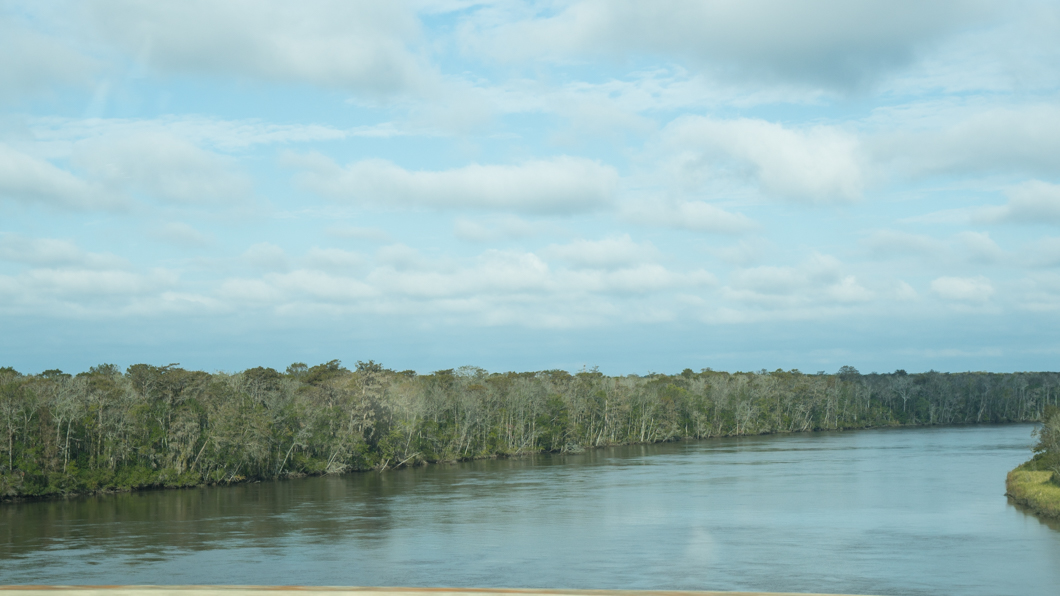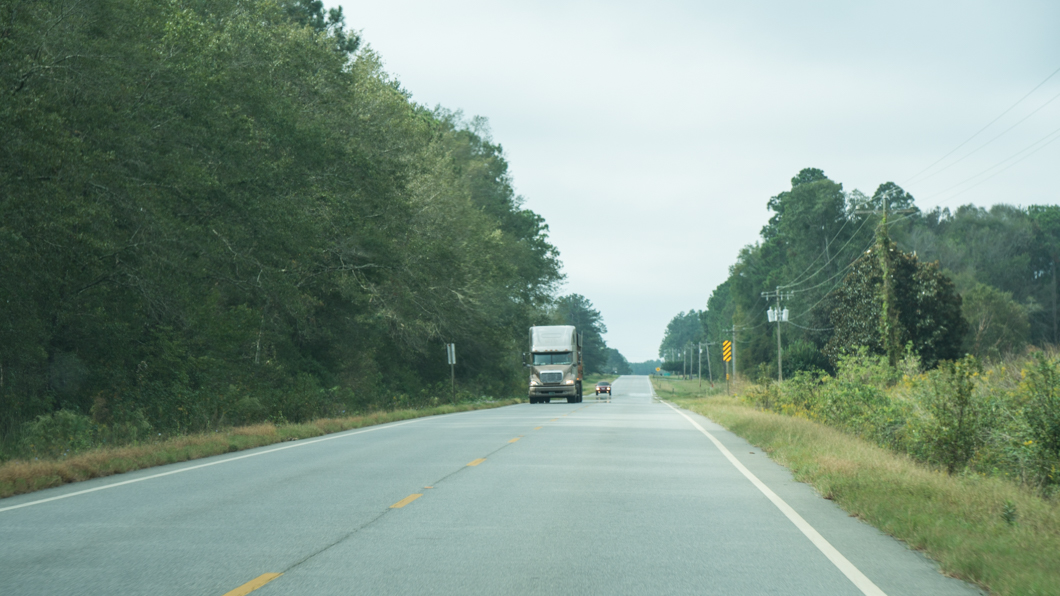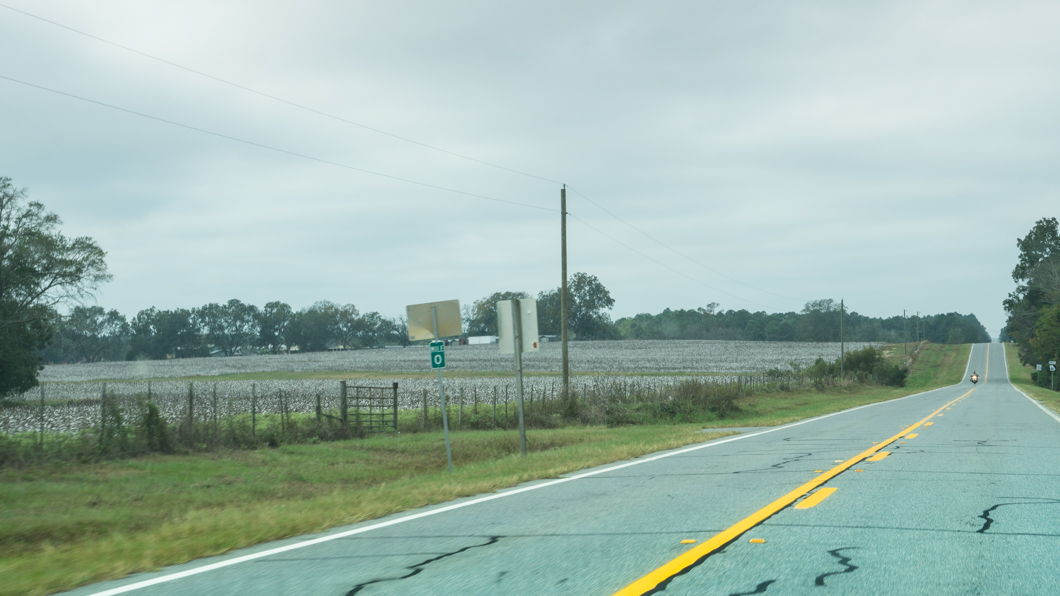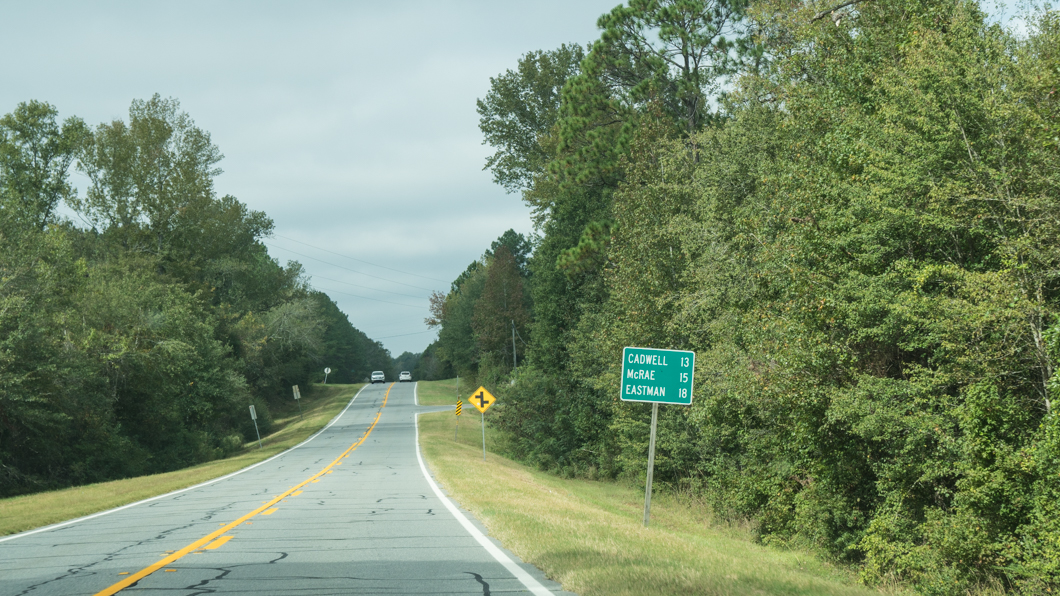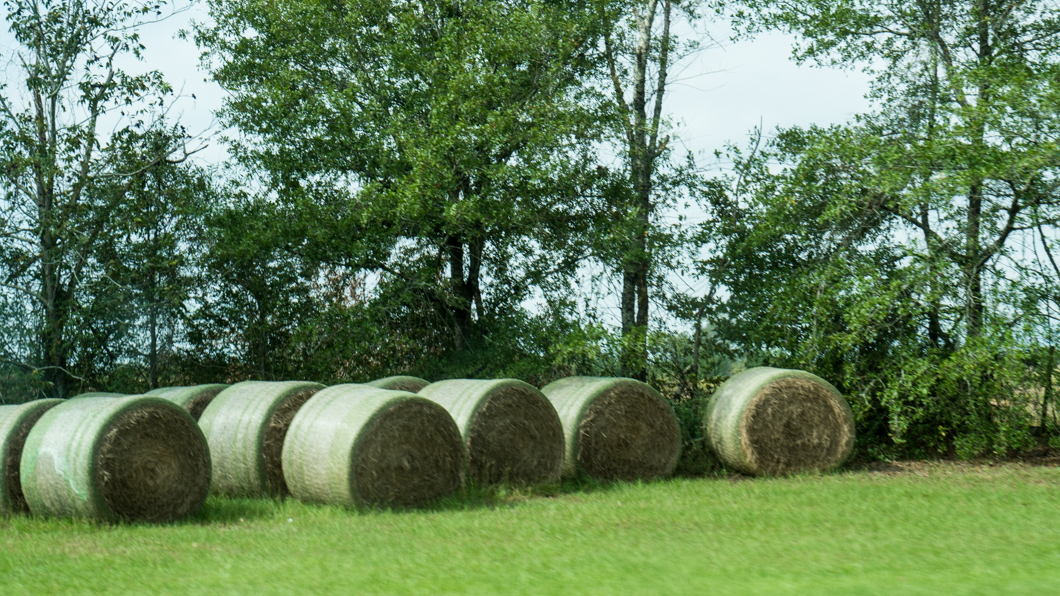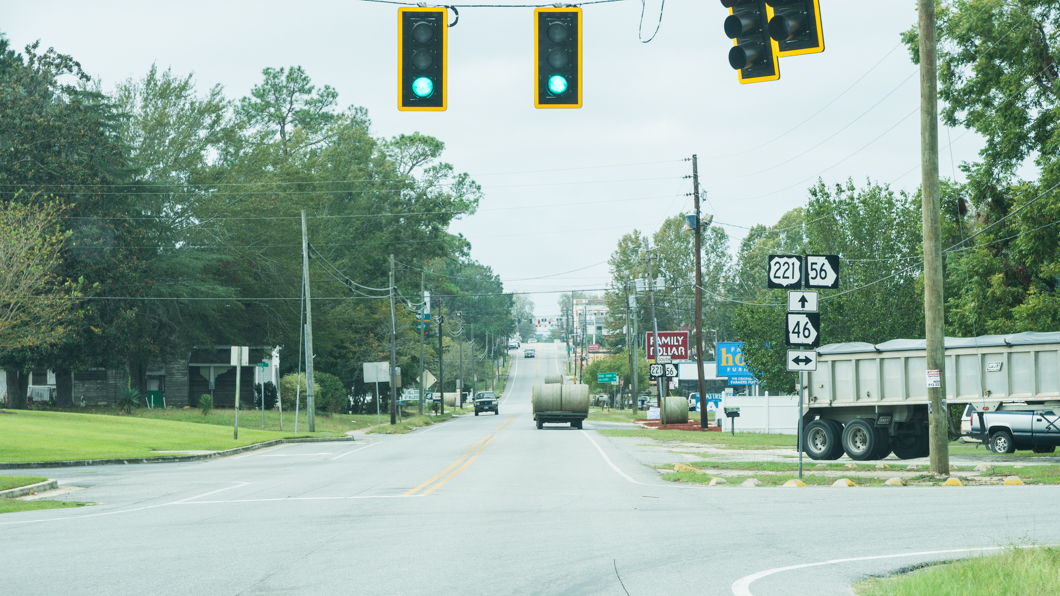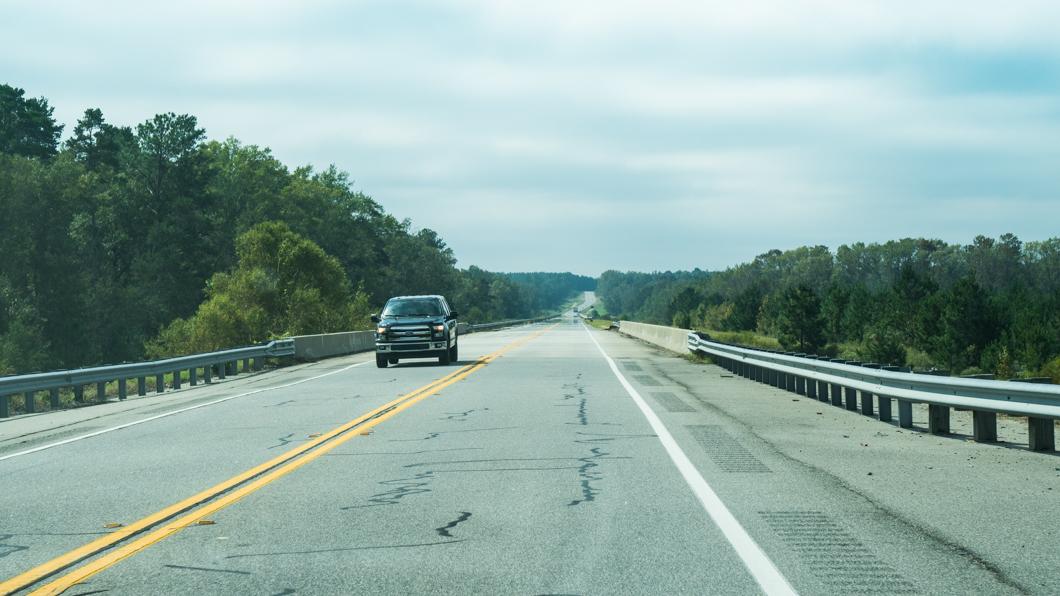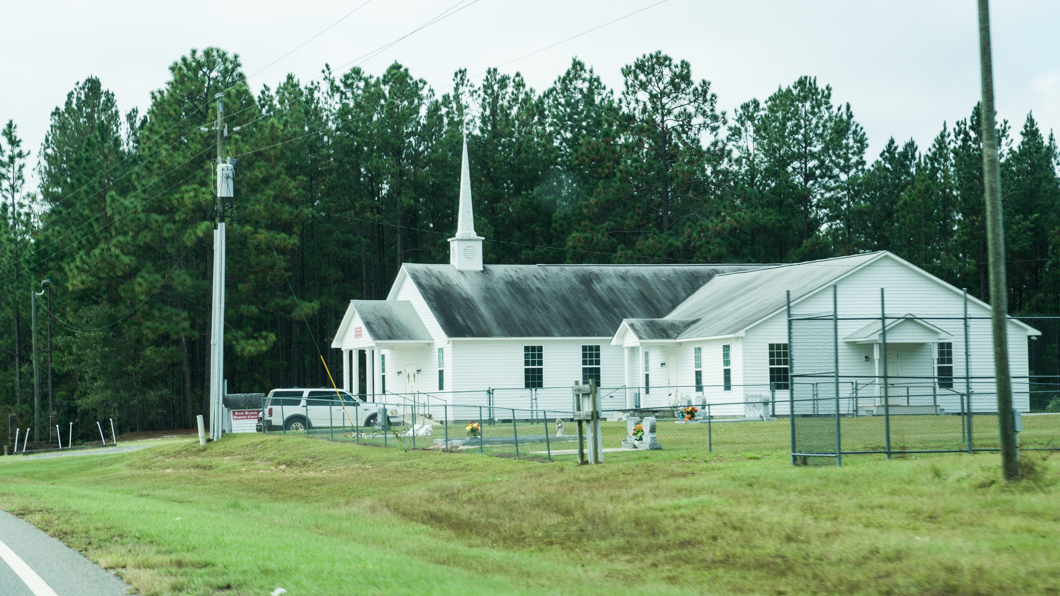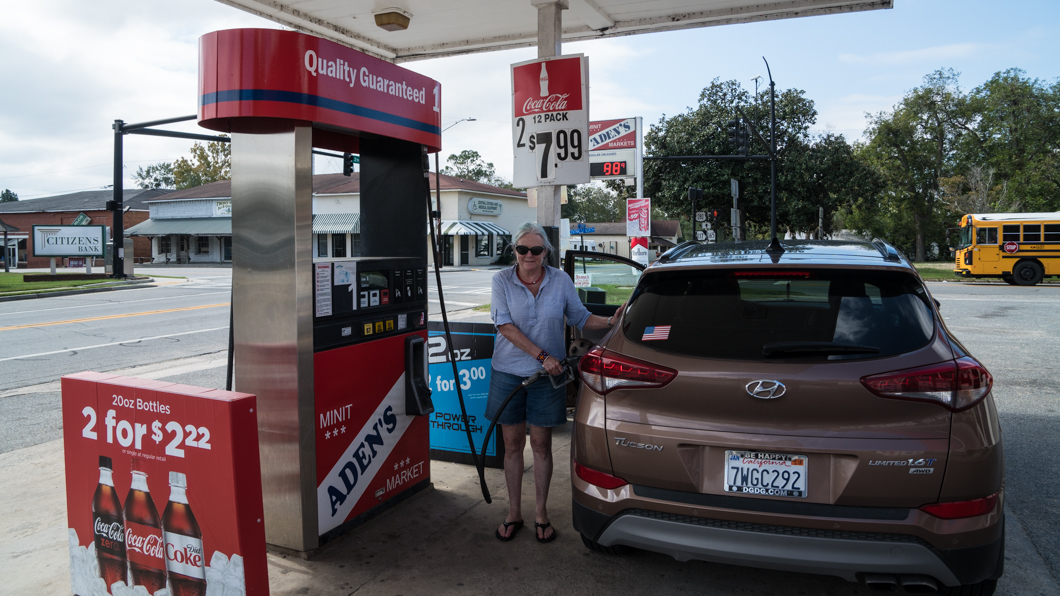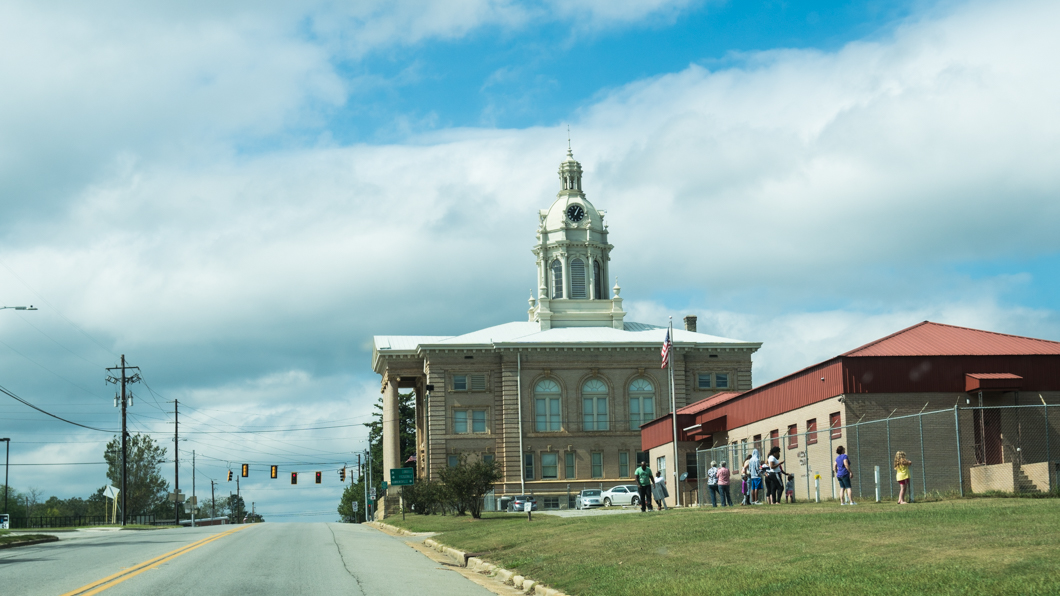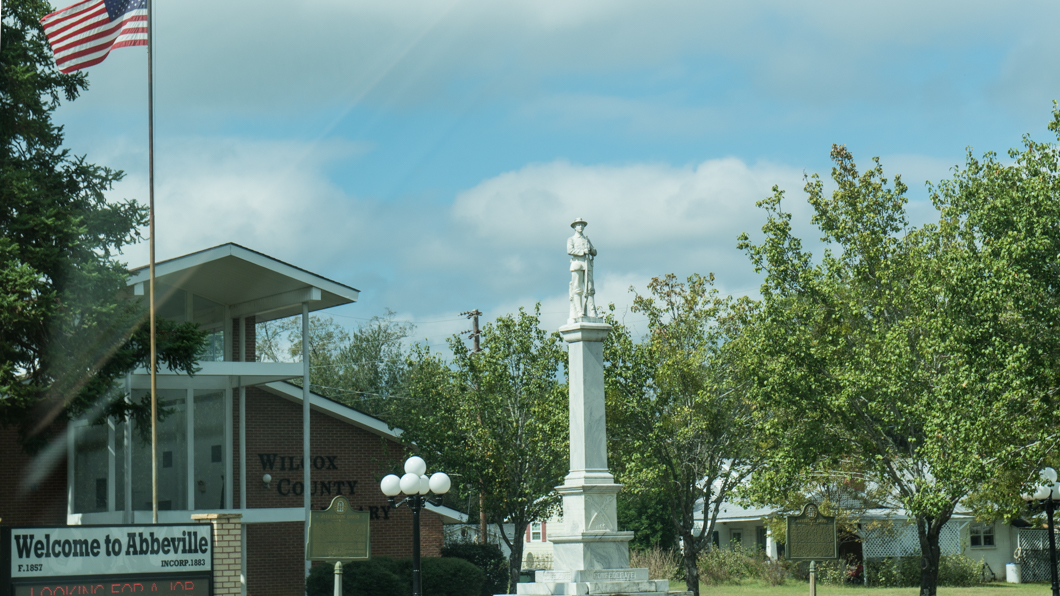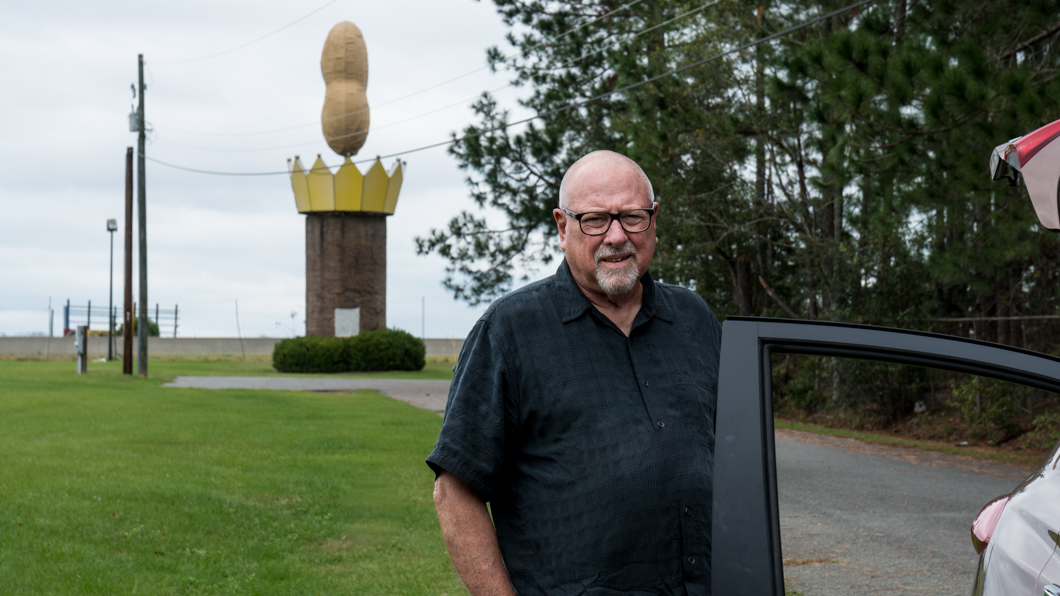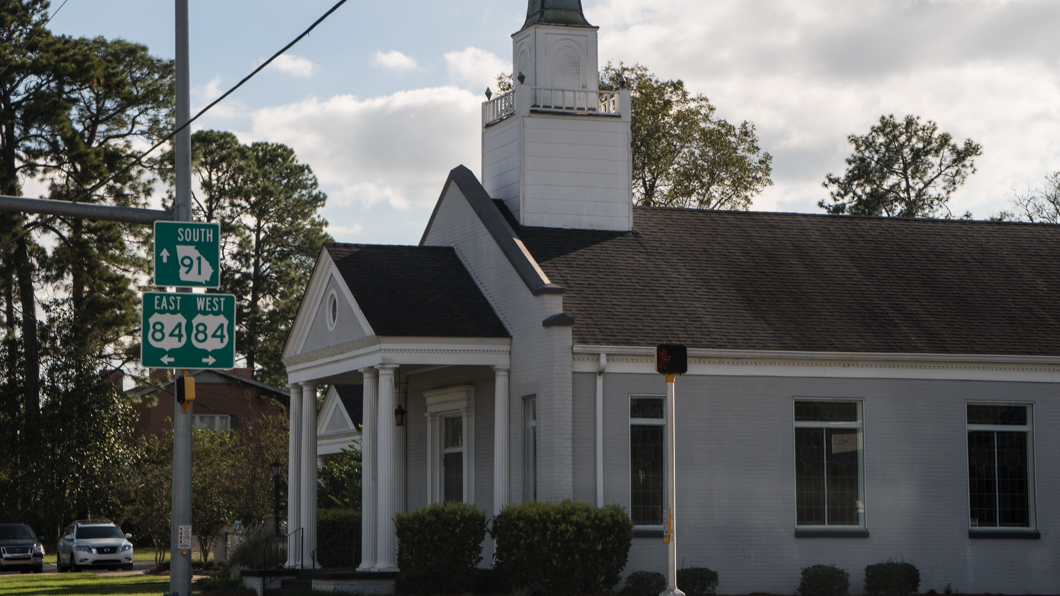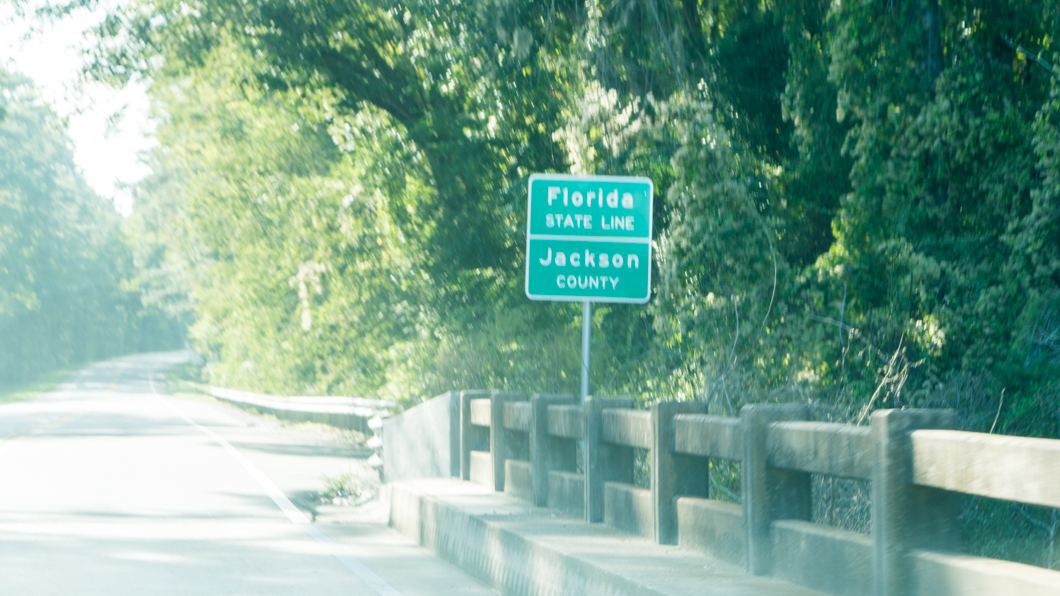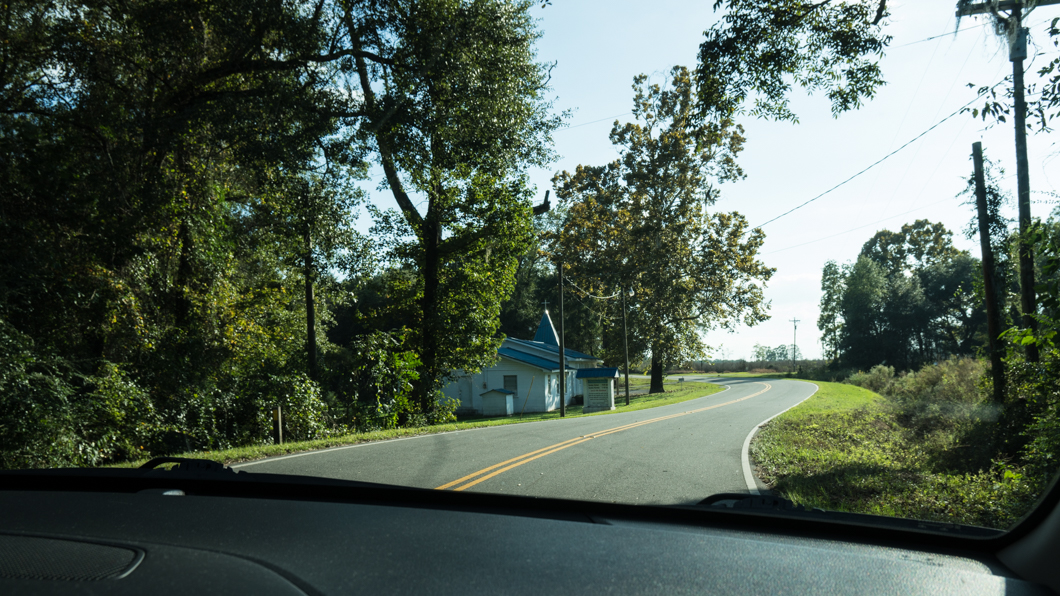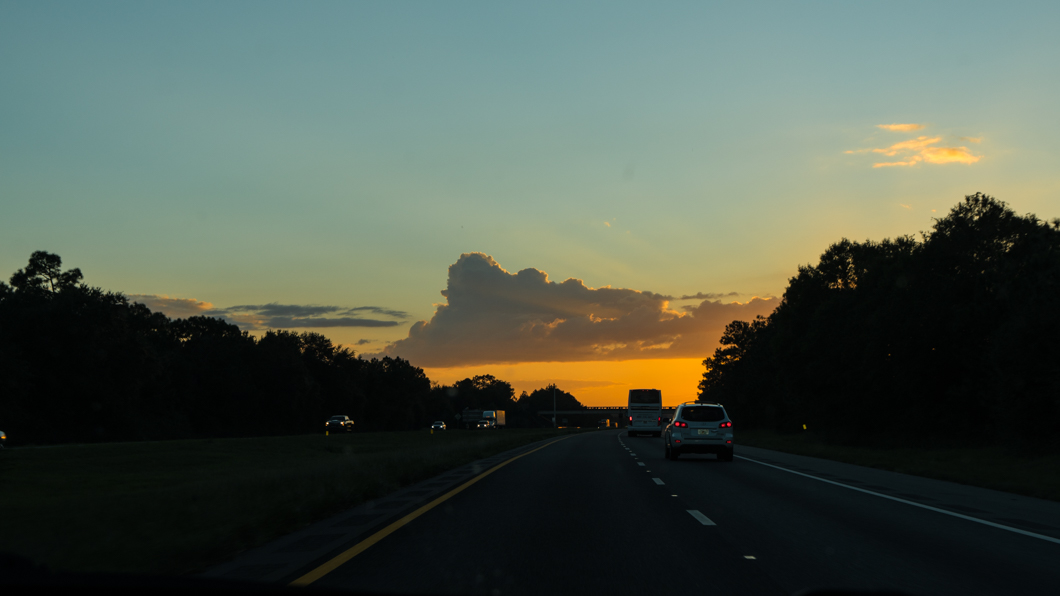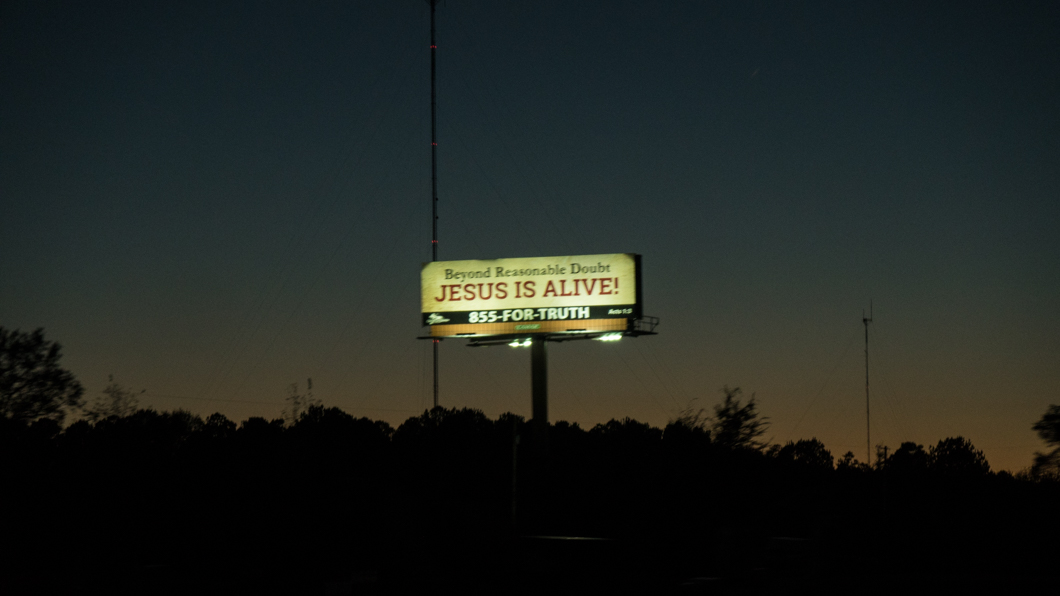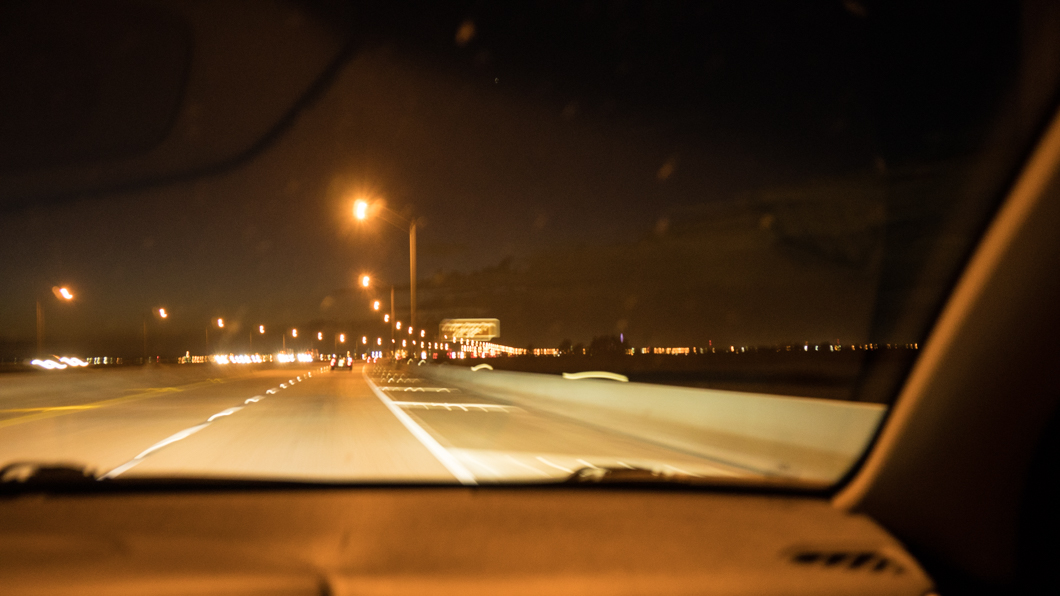 For some reason, completely unfathomable to me, every time I type in the caption and hit update, both the picture and the caption disappear. The caption should read something like Crossing the Perdido River and crossing from Florida to Alabama.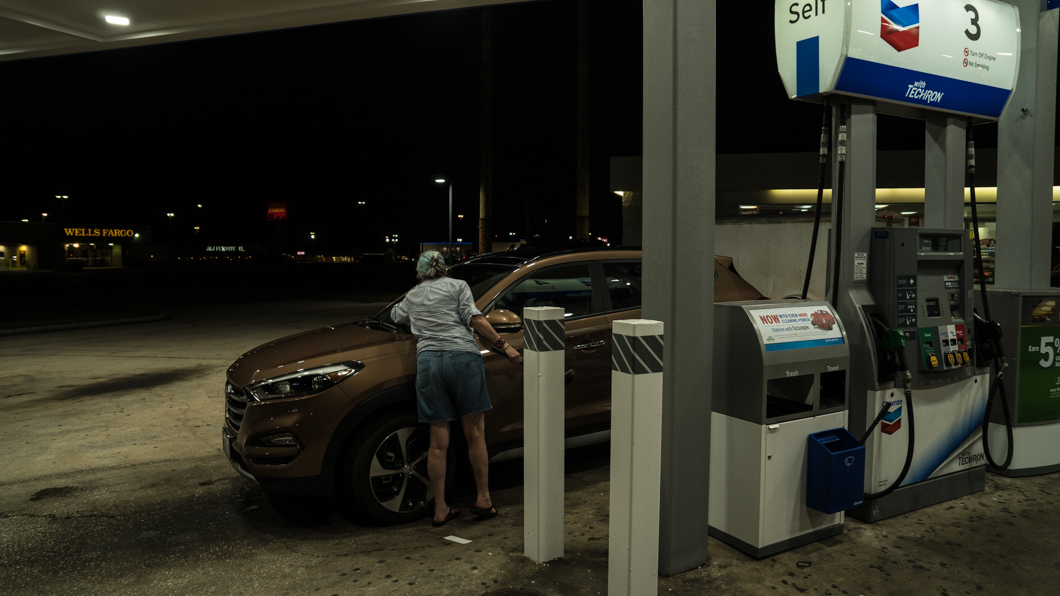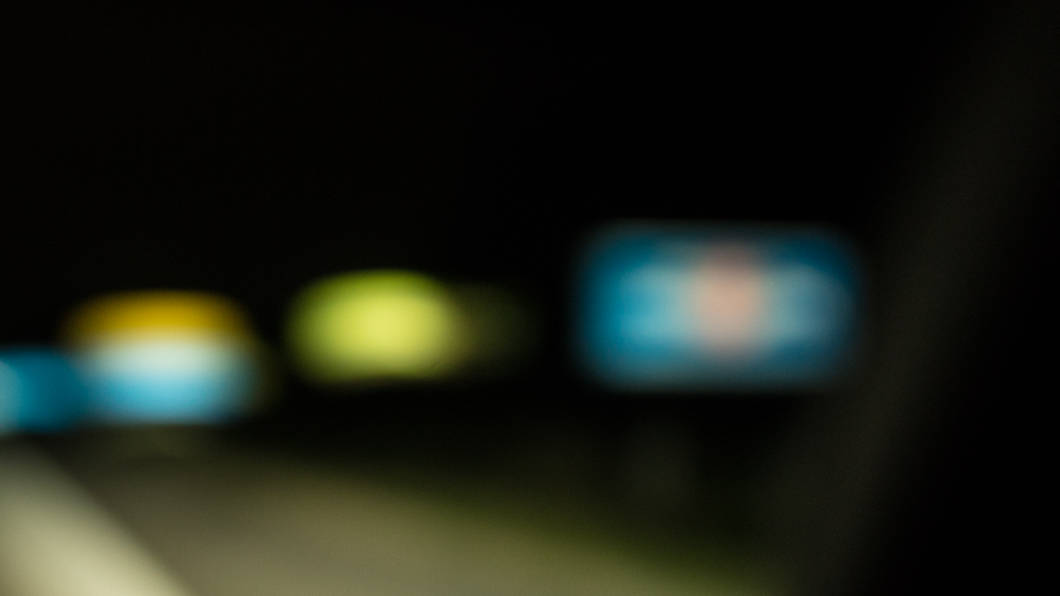 Same caption problem. Crossing from Alabama into Mississippi in the dark with a camera that insists on focusing on the windshield.
And finally, we cross into Louisiana having crossed the entire State of Mississippi in the dark. Driving into New Orleans, we are in the first big city on our trip. We are staying with Gina and Courtney in a four-story home in the French Quarter. On Sunday morning, Michele sleeps in.