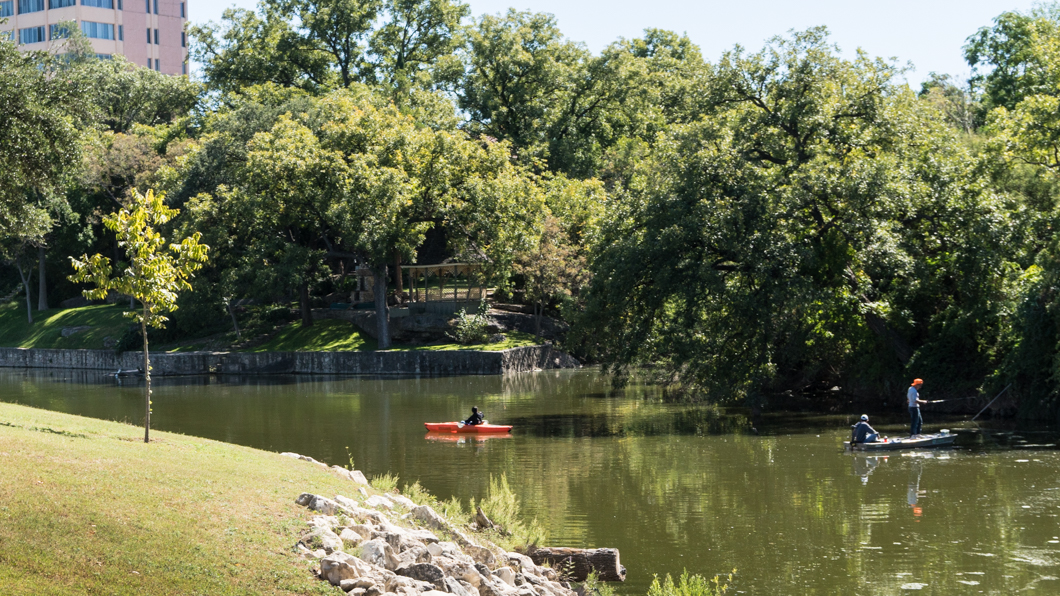 San Angelo TX was a double surprise: a surprise that it was even there when we started looking at where to go, between Austin TX and Carlsbad NM and a surprise once we got there that it had a super park along the Concho River and a stellar little museum. It is a small city of about 100,000, deep into the Texas West, that neither of us had ever heard of until Michele read that the local Museum was having a show by an artist represented by Catherine Clarke, an art dealer who we are fond of.
San Angelo has seen better times but it also had seen much worse times. Sometime, probably starting in the 60s, maybe the 70s, people started to build nearer the new Highway rather than near downtown, then Walmark sucked more life from the local stores in town, then a whole host of chain stores and restaurants spread out along the highway and San Angelo's downtown became deserted except for the poorest renters.
As an aside – I am going by memory, from a story my late stepfather, Sherry who worked at Booze, Allen, and Hamilton, told me, so the details may not be accurate but the general drift is that sometime, probably during the late 60s early 70s, with the American steel industry falling behind technologically and an excess global capacity, Pittsburg realized that it was going backward.The City hired Booz, Allen, & Hamilton to give it direction in turning that around. They did a study on cities and parts of cities that were prospering – this was after Jane Jacobs published the influential The Death and Life of Great American Cities which challenged the freeway-ization and suburbanization of America with Greenwich Village being the ideal rather than Wright's Broadacre – and concluded that attracting artists and gay people, who were attracted to cheap but interesting places and are the motors of gentrification, would lead to a general improvement of the area. Now, in every city we stayed, from Tulsa to Savannah, there is a lively art scene in a revitalized area downtown or near downtown, including interesting restaurants (although the chains still are prospering out on the highway). End aside.
San Angelo is a little behind the curve with most downtown stores still selling sad Victorian antiques and junk but it does have a couple of interesting restaurants including the Angry Cactus where we had dinner on our first night (the second night, we got barbecue takeout and went back to our room where Michele hooked her computer up to the TV and we watched Hamilton win the US Grand Prix by hooking up to our VCR, at home, where we had it recorded). The park along the river, however, makes up for the downtown. We walked a little bit on the LA River along a section of park near Griffin Park and although the River was good, the park improvements weren't. LA Parks should send a couple of their guys over to San Angelo to see how to do it right.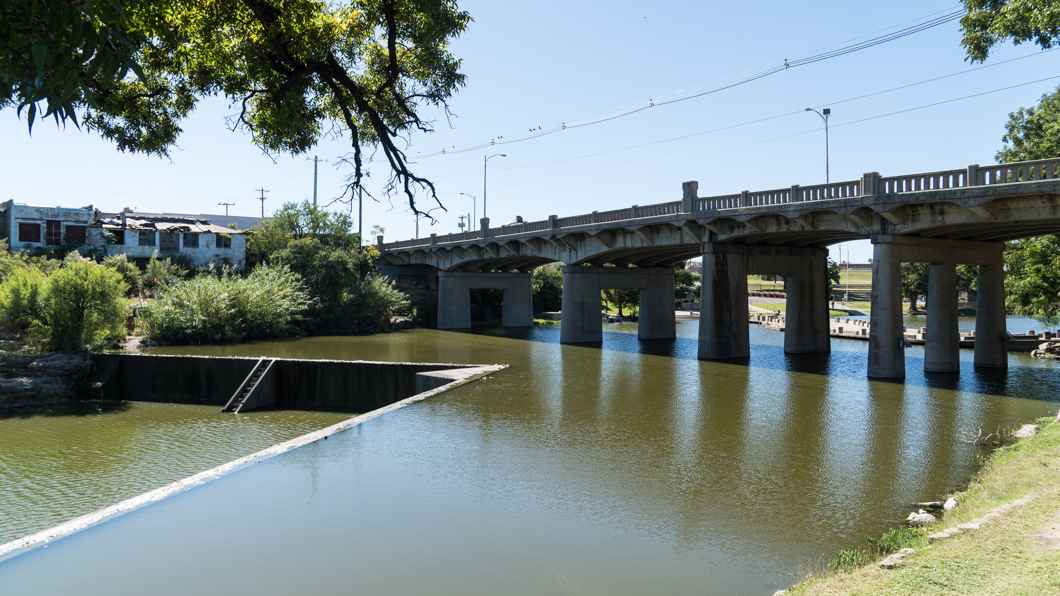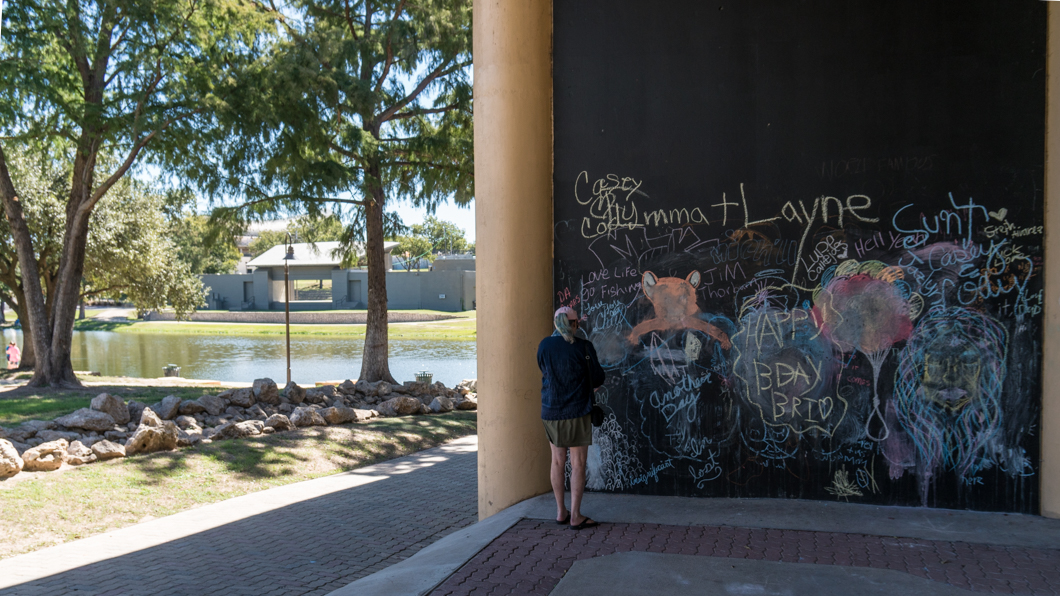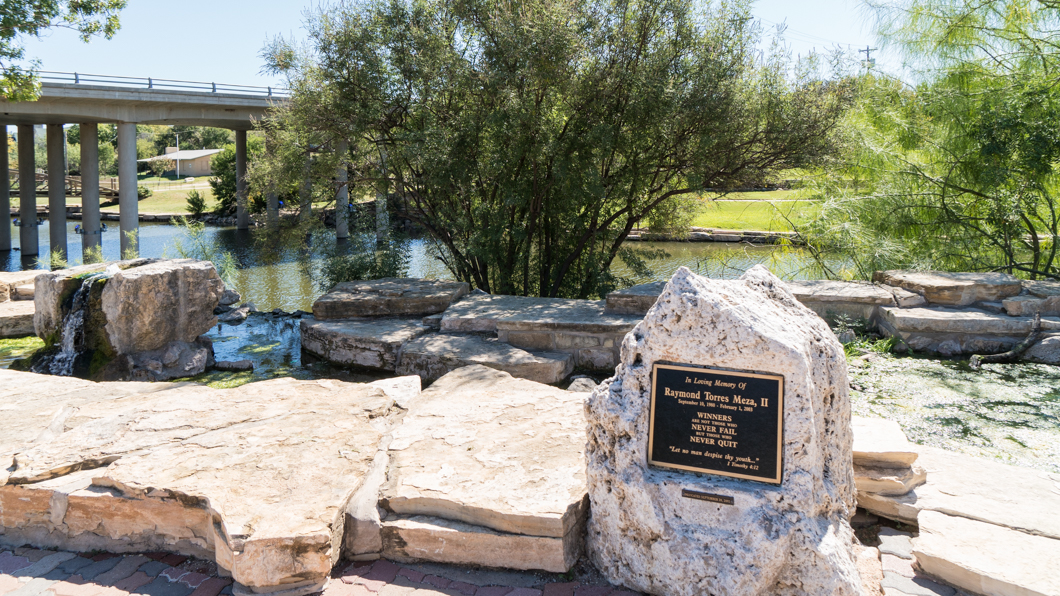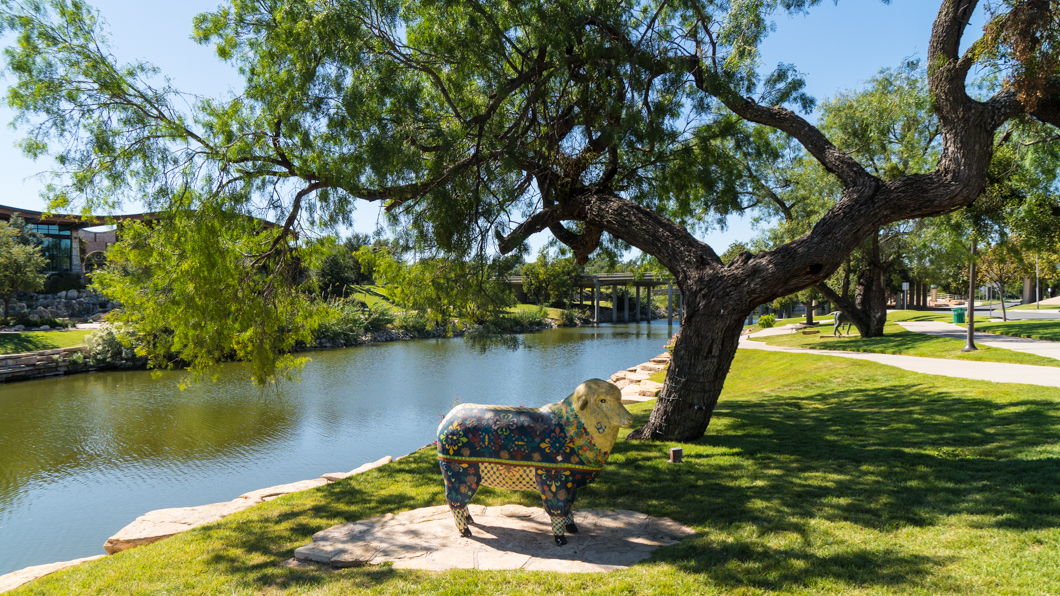 Alongside the park and semi-Incorporated into it is the San Angelo Art Museum. It has a superb collection of ceramics and had a very nice exhibition of paintings by Julie Heffernan. The week we were there, the museum was also sponsoring a Plein Air competition.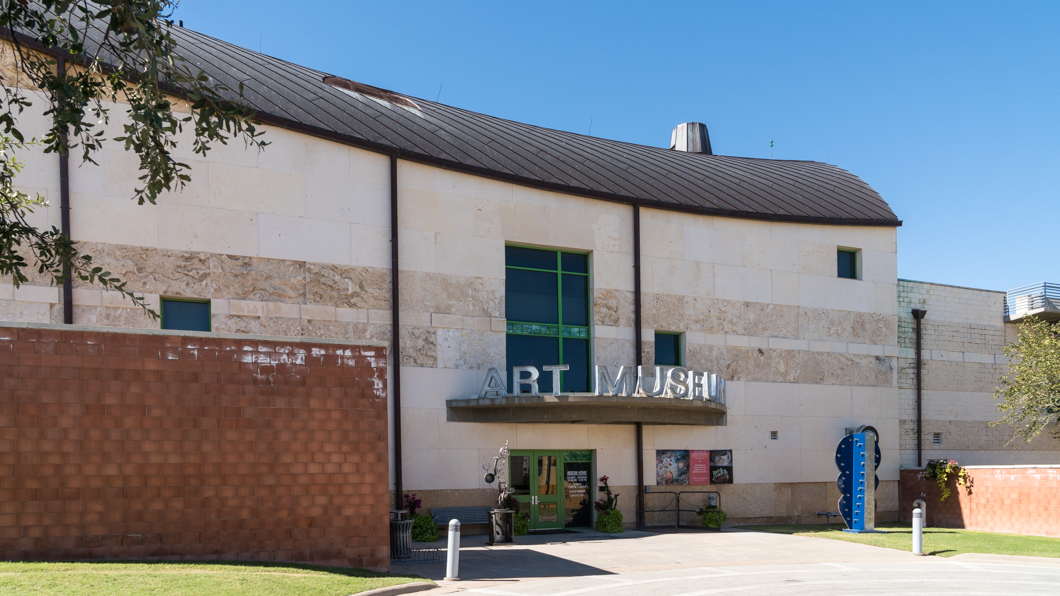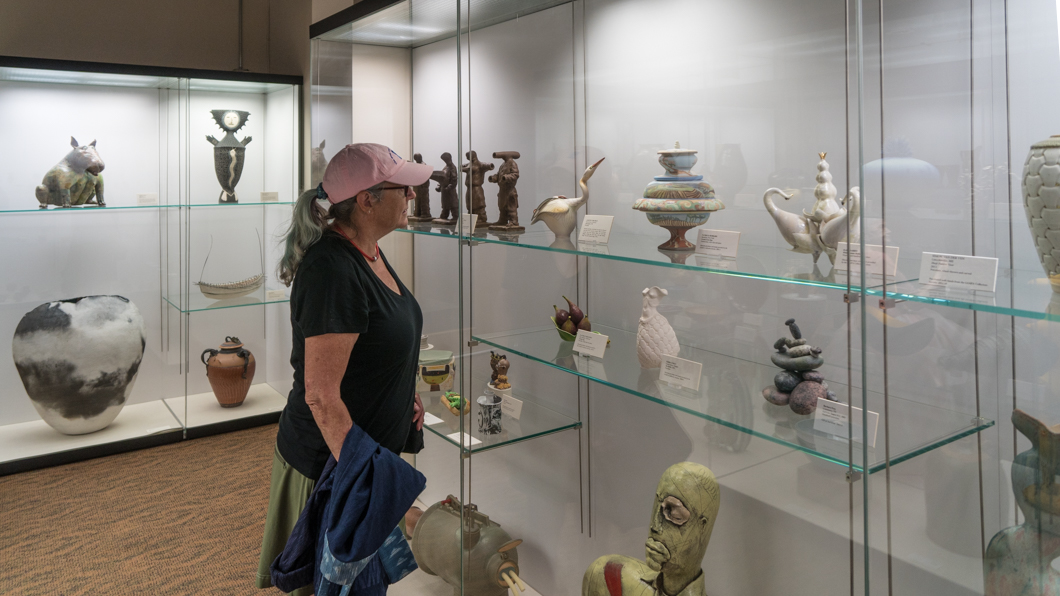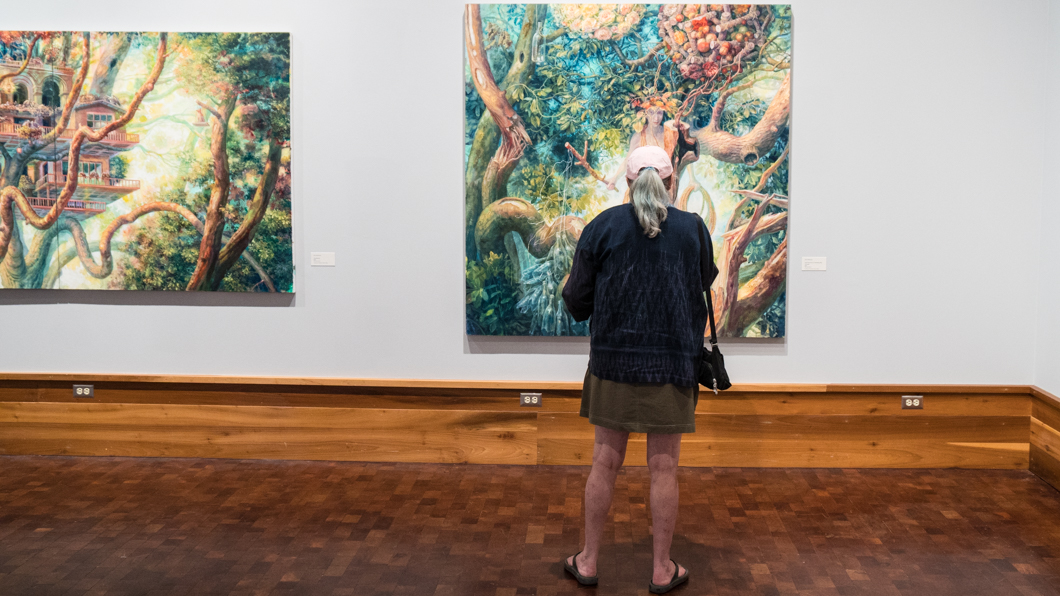 I don't think that the park or the museum are worth driving 300 miles out of one's way for, but, if you are driving from Austin TX to Carlsbad NM, San Angelo makes a good stop.