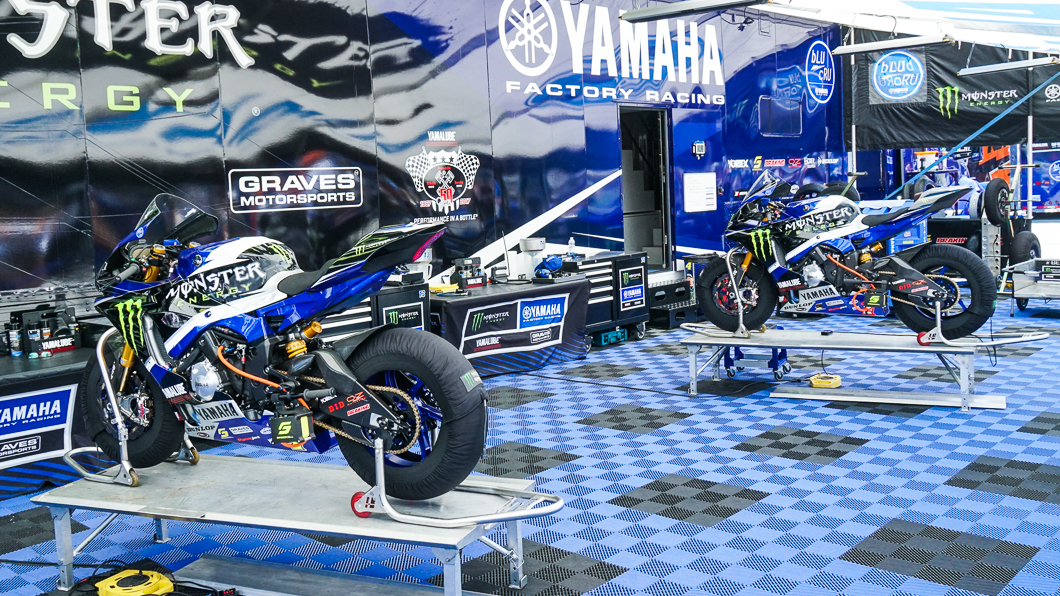 When I first read about the motorcycle races at Laguna Seca and pitched it to Michele, my eyes read FIM Superbike World Championship but my mind read MotoGP World Championship. I really had no idea what the difference was, I now know: Superbikes are like racing Corvettes or Ferrari street cars, MotoGP is like Formula 1, cars built only for racing. In terms of speed, they are much closer than, say, a Ferrari street car and a Ferrari F1 car.
We got to Laguna Seca around noon, in time to wander through the Paddock and get lunch before the race at 2 o'clock. Between twelve and two is also the hottest time of the day and there is not much shade in the Paddock as we looked at various open garages, sweat rolling down our faces, we tried to guess at what we were looking at. There we stood, looking at stunning motorcycles with no real idea of what they were. At first, when it said Factory Team,  I assumed we were looking at genuine Superbikes, but when we wandered over to an area where the Superbikes actually were, they are completely hidden from view.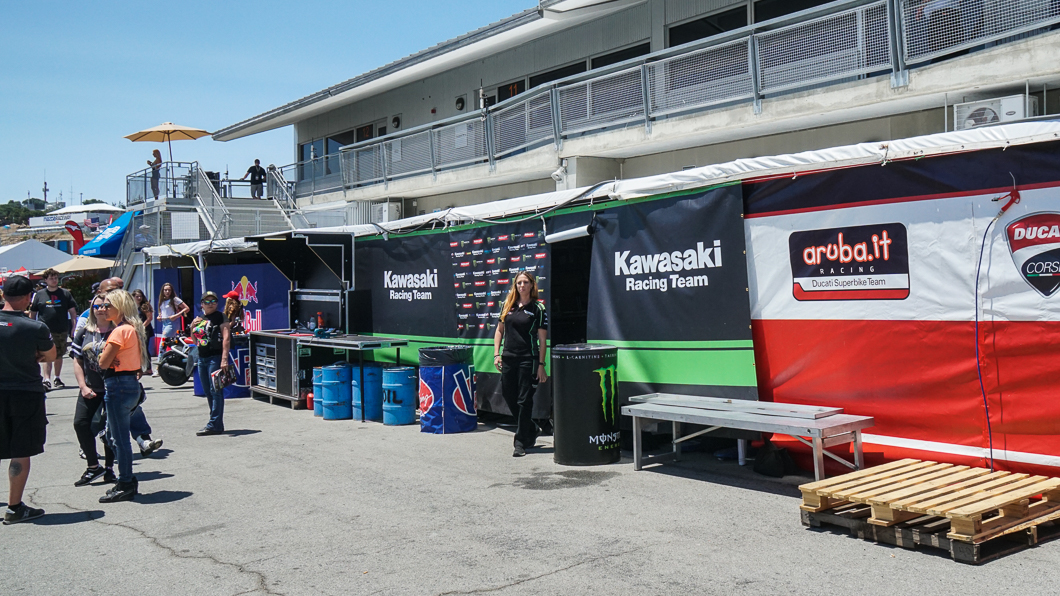 I told Michele, "I have no idea what's going on and, yet, I am strangely comfortable." Michele pointed out that I have been coming here for years and it is the place itself that feels comfortable. Thinking about it and doing a little Googling later, I realize that the first race I saw here was November 1957 and I still remember it. Sammy Weiss beat Jack McAfee, both in silver Porsche 550 Spyders; it was one of the best races I have ever seen. But in those days, I knew who the drivers were and I could recognize a Porsche 550 at a thousand paces, here I didn't even know what engine size each class of motorcycles had, let alone their brand without reading the label, and I didn't know one driver's name (at one point, Michele said "I can tell who the best drivers are.", me "Oh, how?", "They are the ones with the longest autograph lines.").
As a disclaimer, I love hot motorcycles, the kind that used to be called, derogatorily by Harley people, at least, Riceburners (even though a lot of the best are Italian). The kind of almost racing bikes that we see on the street, driven by a young kid almost laying down on top of the bike, weaving in and out of traffic. The kind of bikes, like a MV Agusta Brutale 800, that are exquisite pieces of sculpture. If I had the money and space, I would have one in my living room in plex box as a piece of sculpture.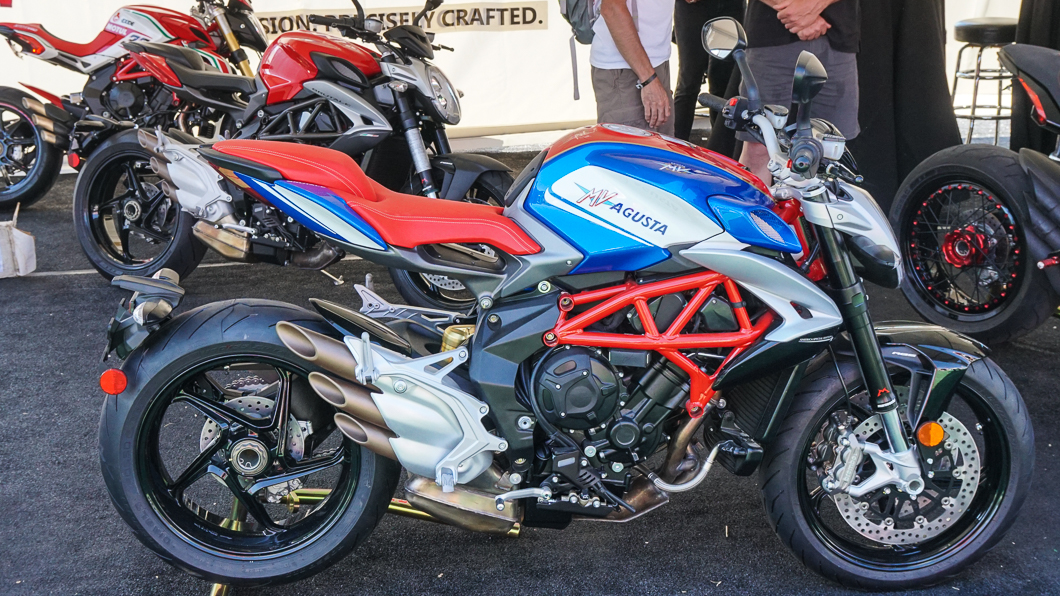 In the Paddock, there were almost a hundred exquisite pieces of sculpture, each lovingly handmade, each way more delectable than a Brutale 800 street bike. Some of them were obviously well cared for by wealthy teams and some were just with a guy and his dreams.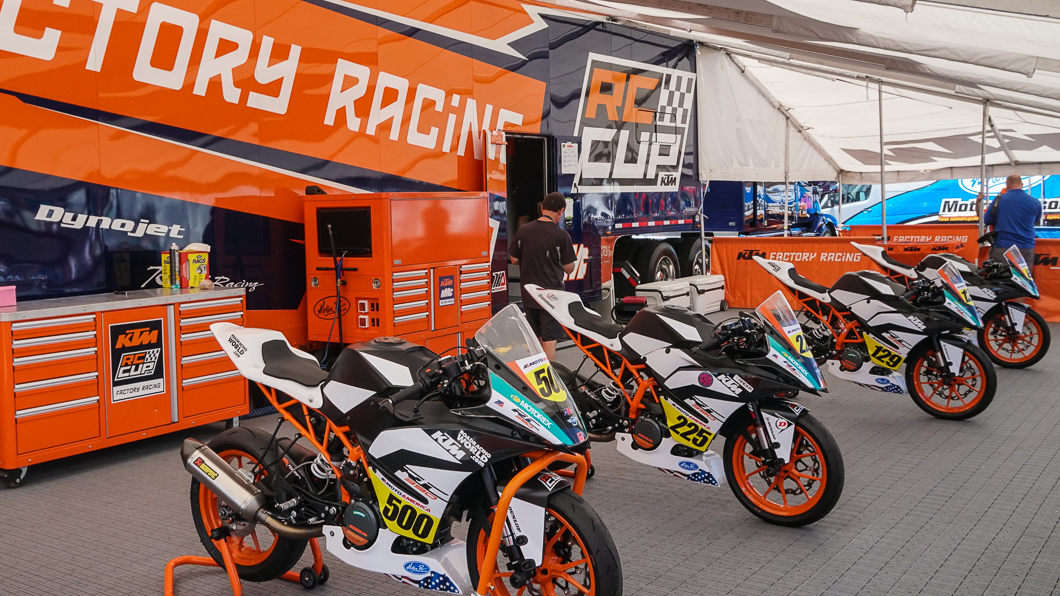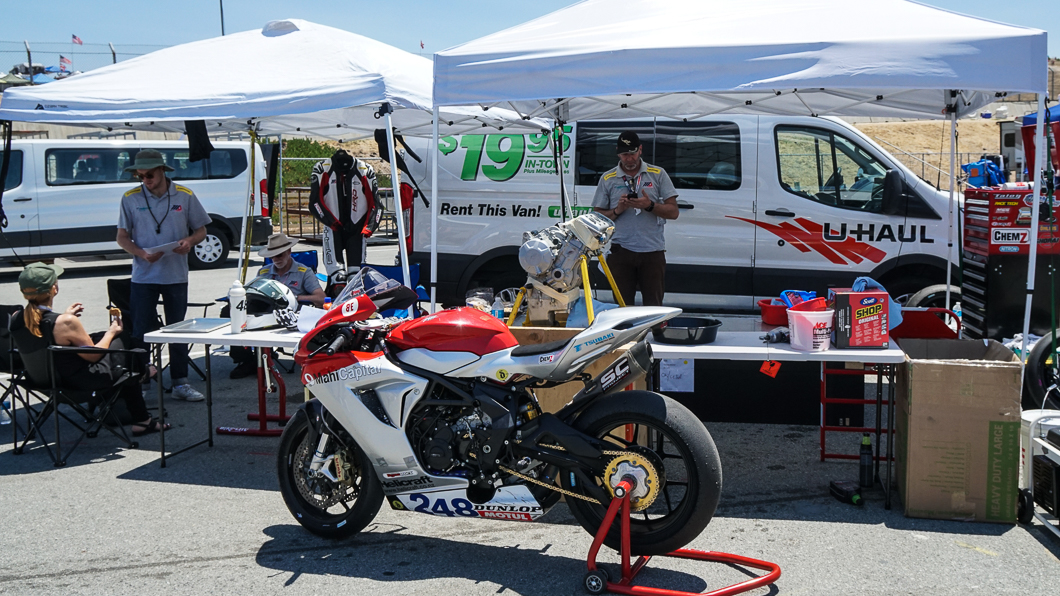 Over lunch, we talked about watching the race. Since we had no idea what was happening anyway, I suggested that we go for maximum sensation by getting close to the track rather than going for the overview. At two o'clock the first race started…