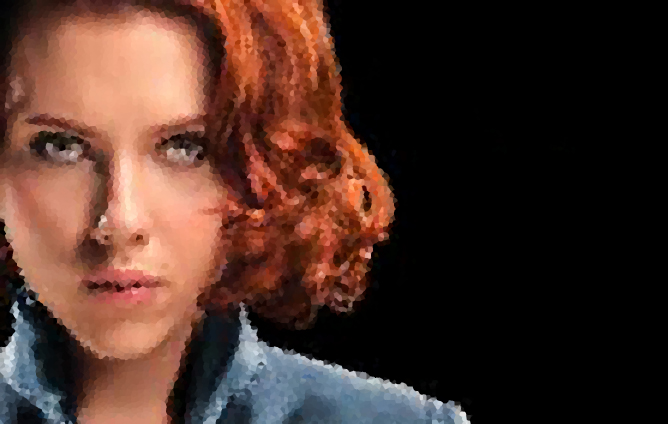 I feel like I have been away for weeks but it is really only been a greatly extended Christmas (away being defined as not making a blog post). Christmas is a get-together-with-friends-and-family day and — it would seem by the movie openings — a Go-to-a-movie Day. One of the things my sister, Paula, and I share is a love for movies, not always the same movies, but pretty close. So one of the things we did while she was here, for a couple of days, after she had Christmas in San Diego, was go to see her. It was our Christmas Celebration together (one of my most memorable Thanksgivings with Paula was seeing Paris is Burning at the Guild in Albuquerque).
I went in to her thinking it would be good and walked out thinking that it is the best movie I have seen this year. her is soft, gently surreal, and visually stunning.  It is, maybe, the best relationship movie since Annie Hall.
I don't know why I should have been so surprised, it is a Spike Jonze movie, after all. The same Spike Jonze that gave us Being John Malkovich and Adaptation., but Charlie Kaufman, the writer of those movies, got most of the credit rather than Jonez. Part of my problem is that  Jonze played the dumb, goofball, Conrad Vig in David Russell's Three Kings and I still haven't been able to shake that image even though it has been 14 years now. However, Spike Jonze both wrote and directed her and he is – finally – getting the credit.
The movie takes place in a past-future Los Angeles. What I mean by past-future, is that it seems more like a future imagined in the 60's rather than imagined today. It is not the Blade Runner future or the Elysium future, it is the 2001 future with a very nice  HAL 9000 that is the OS in a wood and brass thingy that Joaquin Phoenix, as Theodor, carries like a cell phone (although nobody seems to use them as phones). Theodor is listlessly going through life in a limbo period after his wife left him and filed for divorce, but before signing the papers that finalize it. Scarlett Johansson is her – Samantha, the nice HAL 9000 is OS1 – and the perfect, custom-made for him, girlfriend with whom Theodor falls in love.
Amy Adams is also in the movie, as Amy, and is Theodor's best friend. She is so soft and best friendish that she doesn't seem like the same actor that played Sydney Prosser in American Hustle. She doesn't even seem like she is the same height or age. I think that Amy Adams does not get the acting credit she should. Meryl Streep played the good Julia in Julie & Julia and got great reviews while Amy Adams played the bad Julie and got pretty much ignored. I think Julie was the harder part, the less likable part, played better.
Back at her, the conceit of the movie is that the love is played straight by everybody in the movie. My sister was creeped out by that but I got sucked in (although I felt a little bit of the kind of edginess I get when I watch somebody driving – in a movie – and they look away from the road for a time I consider to be too long). her was a great way to end a year of watching movies. It seemed to me to be mostly a mediocre year that ended with a burst of fantastic movies. It started with Side Effects which I really liked, wandered down into the forgettable Star Treck into Darkness and Pacific Rim– although This is the End was a super summer movie – and then came back with Gravity, American Hustle, and her.