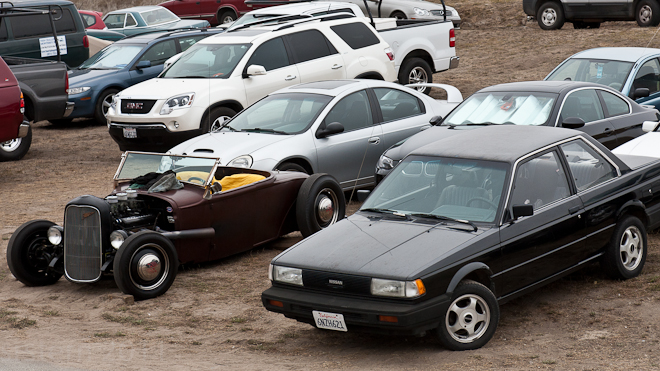 The thing about races, is that the people who go are generally car people. So, in addition to the races, there are lots of interesting cars: hot rods, old taxis, just nice old cars in general.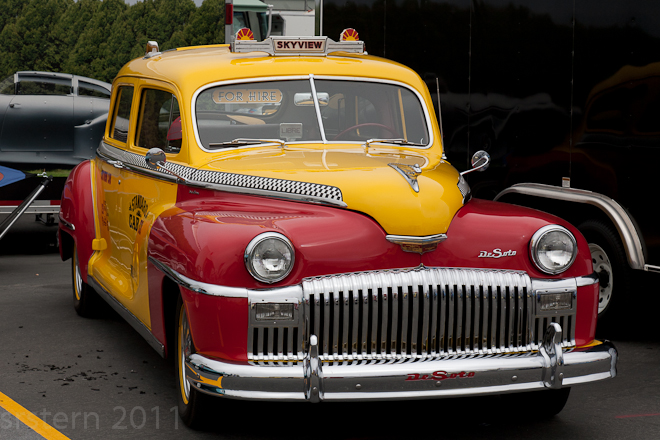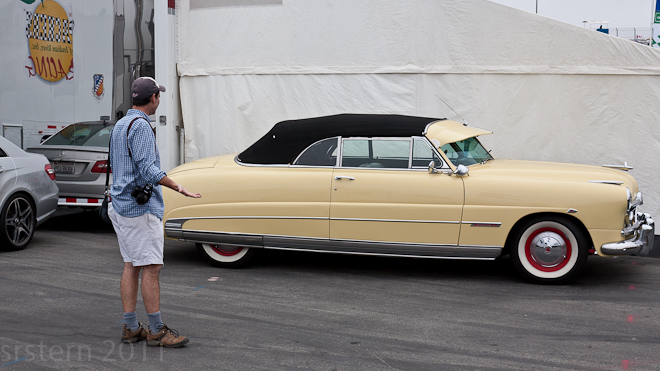 For me it is all sorts of cars, Maseratis – although there were few Maseratis this year – Ferraris – a pretty obvious choice – any little, lithe, sports racing car with a big, honk'n,  427, and Formula Jr.s. Formula Jr.s because they are such a great history lesson. Towards the end of the 50's, Italian Formula One cars were beating everybody but drivers were being killed at an alarming rate. It was decided to start an international training car class called Formula Jr. to train the replacement drivers. Because the cars were limited to a 1.1 liter production car engine, like the FIAT 1100, Forumla Jr. was sort of Italian weighted. Some of the prettiest were the Stanguellinis which looked like miniature Maserati Formula One race cars. Except of course, the Maseratis had 2.5 liter DOHC engines and the Stanguellinis has little FIAT engines. And they were teeny-tiny.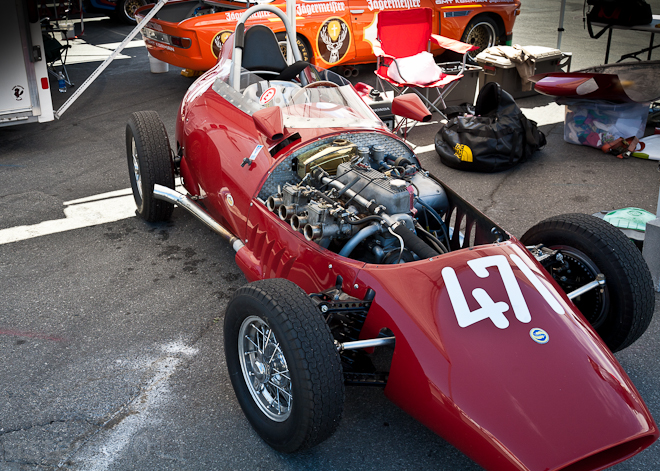 But in Formula Jr. Just like Formula One, the British were changing the game.Frank Costin was designing cars based on aerodynamic lessons learned in WWII, cars like Cooper and Lotus were putting the engines behind the drivers, and – another WWII idea – disk brakes were making the British cars stop much quicker. One of my favorite British Formula Jr. cars was the Lola – as in What ever Lola wants, Lola gets – with it's cute taperesque nose.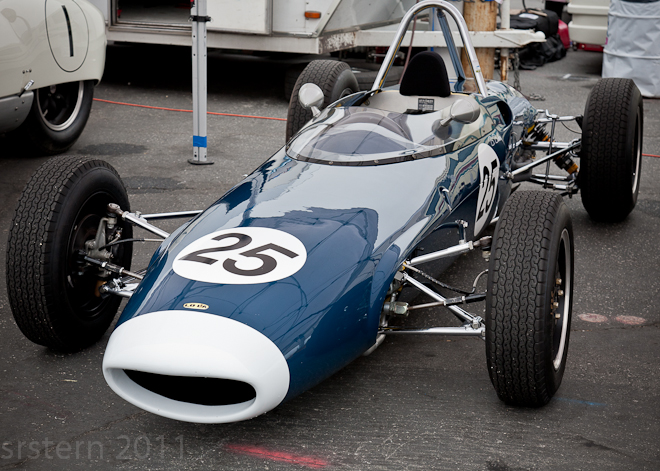 And Loti like these: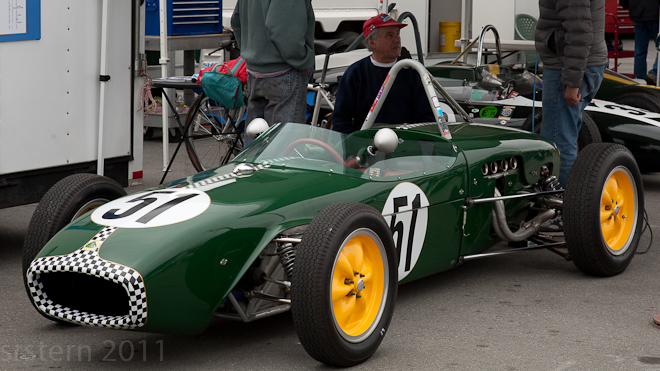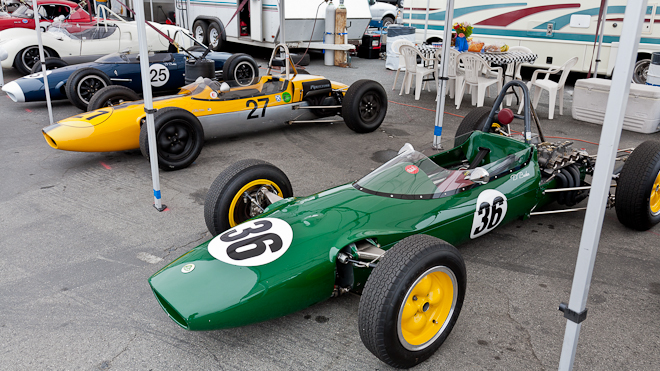 Soon the British took over Formula Jr., then small sports-racing cars with cars like the Lotus Eleven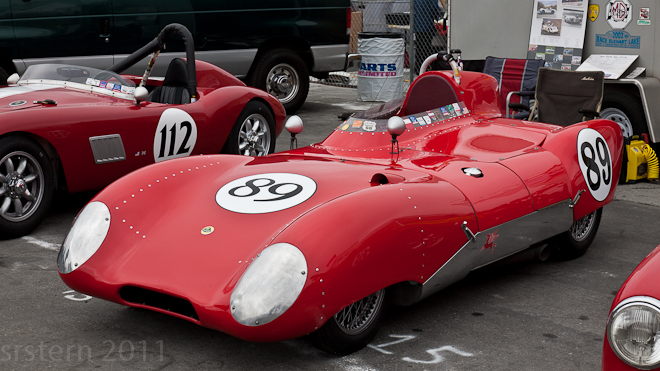 then, when the Brits discovered downforce and the awesome goodness of the Chevrolet V8, we were graced with McLaren M8D  Can-Ams.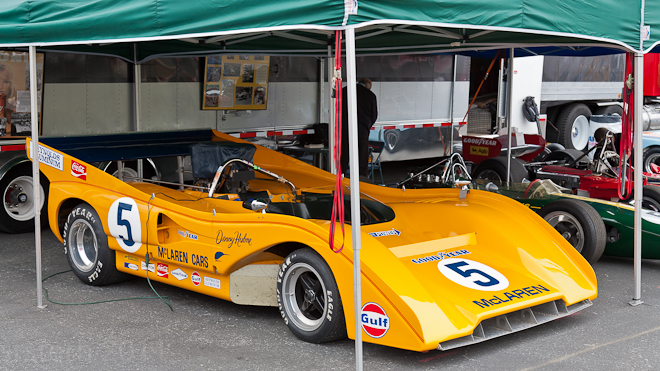 And the outstanding velocity stacks that sat on top of that awesome Chevrolet engine, now enlarged to seven liters.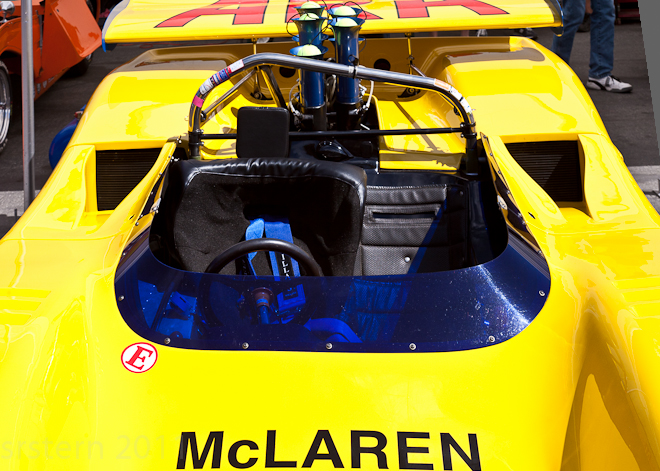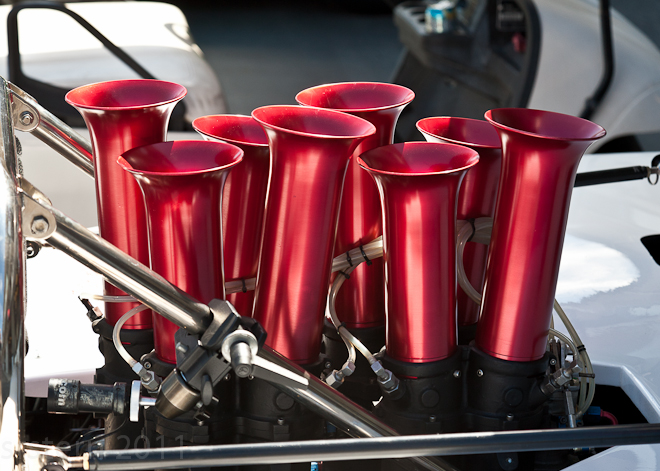 Ferraris, anon.