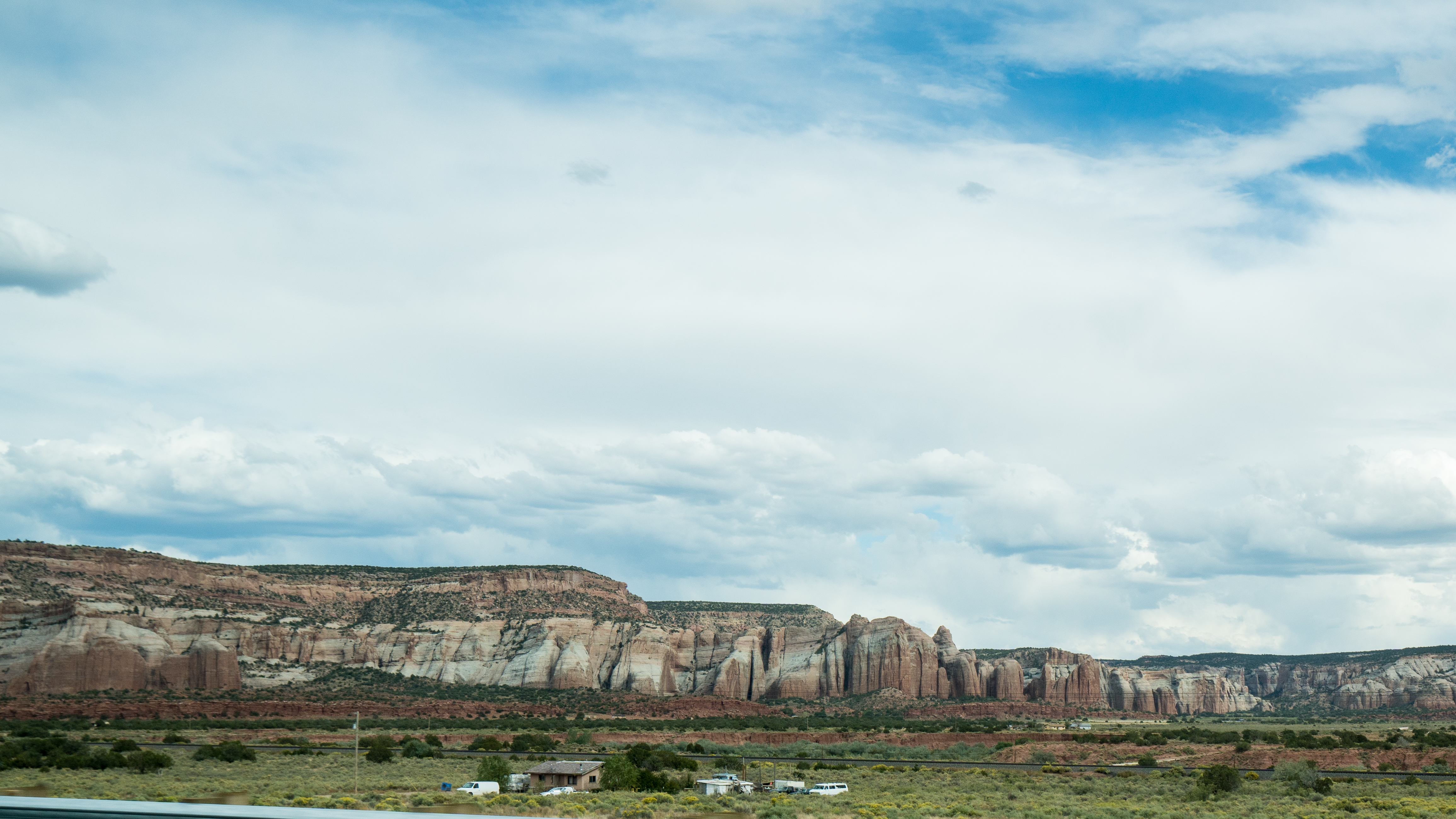 We started our day in Flagstaff with breakfast at Shift, a restaurant that Michele discovered when we were driving through Flagstaff a year or so ago. and ended it with dinner at my sister's, 352 miles later, in Albuquerque. Between those two, it was mostly jammin' down Interstate 40 in darkening skies and then rain. We had had a memorable dinner at Shift and wanted to give breakfast a try. The food was excellent but a surprise in that there was no menu, just a couple of items – an egg cooked on a muffin made with croissant dough, a Quiche, and several sweet items – laid out on the counter. We like to think of Shift as a California type restaurant but, really, I think these kind of restaurants are a part of a newer collective. Cities are sort of like islands of civility but, in the new internet-connected world, restaurants like Shift are part of a new collective, getting and giving inspiration to other restaurants in small, cities like Boise ID and Portland MA as well as well-known eateries in the Bay Area.
Flagstaff, itself, has a thriving urban core that reminded us of San Luis Obispo or Durango. Part of that is that all three are college towns with lots of places to buy college staples like beer or a fleece vest, but they are also part of the bigger national movement of healthy food with Farmer's Markets and large super-markets featuring organic food, they are also part of the new Urbanization with the appreciation of art and tolerance that living in a city infers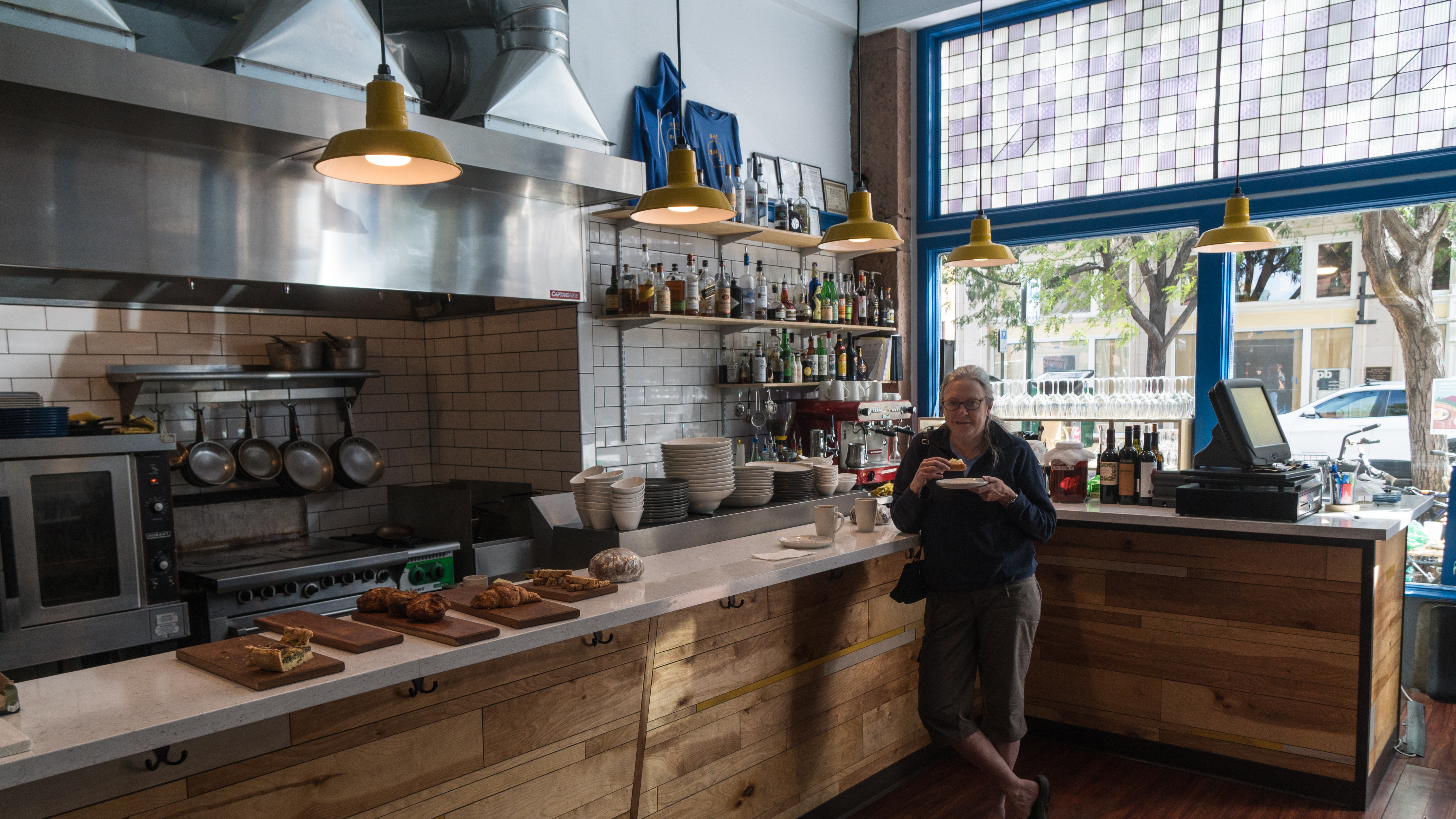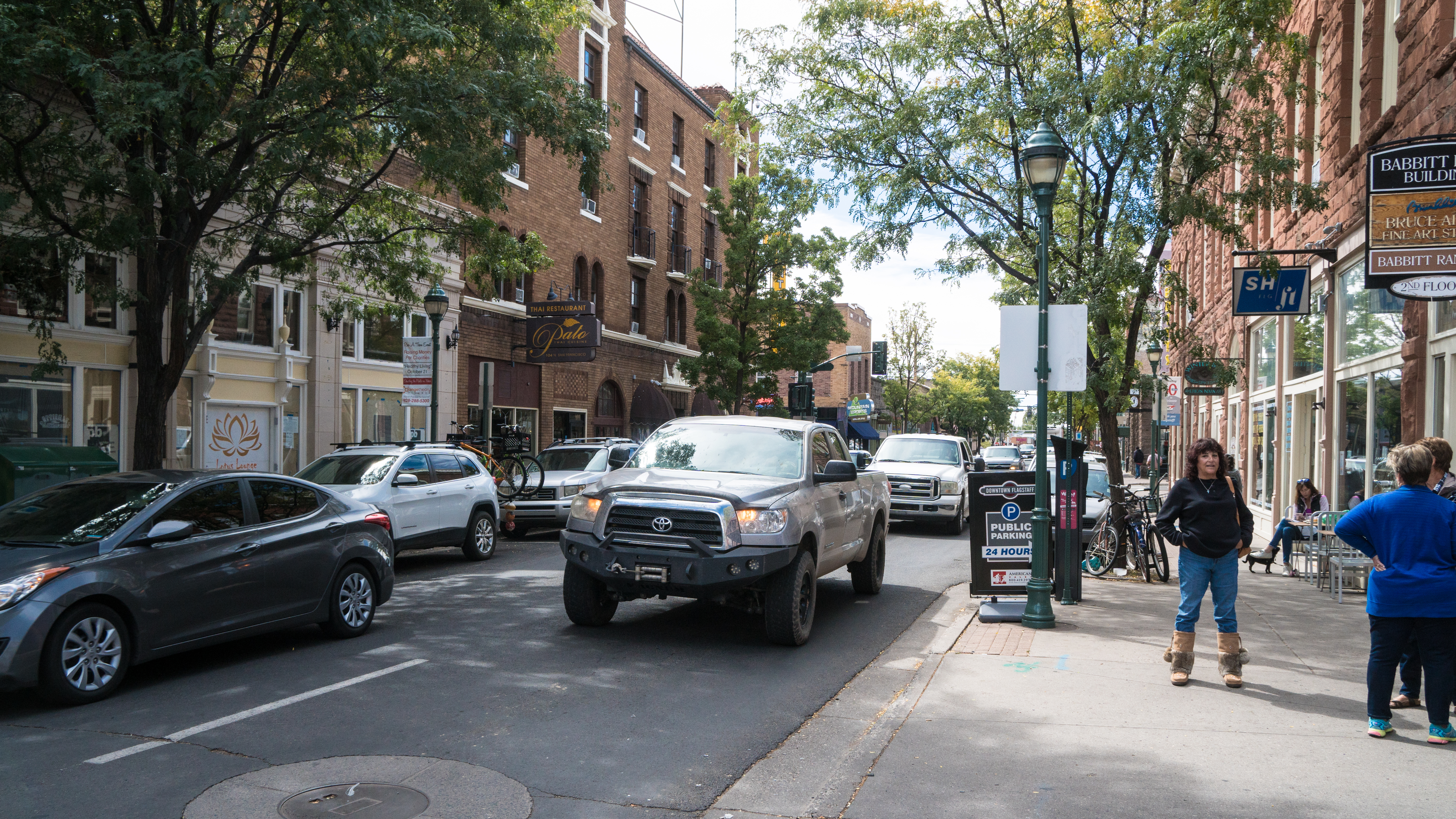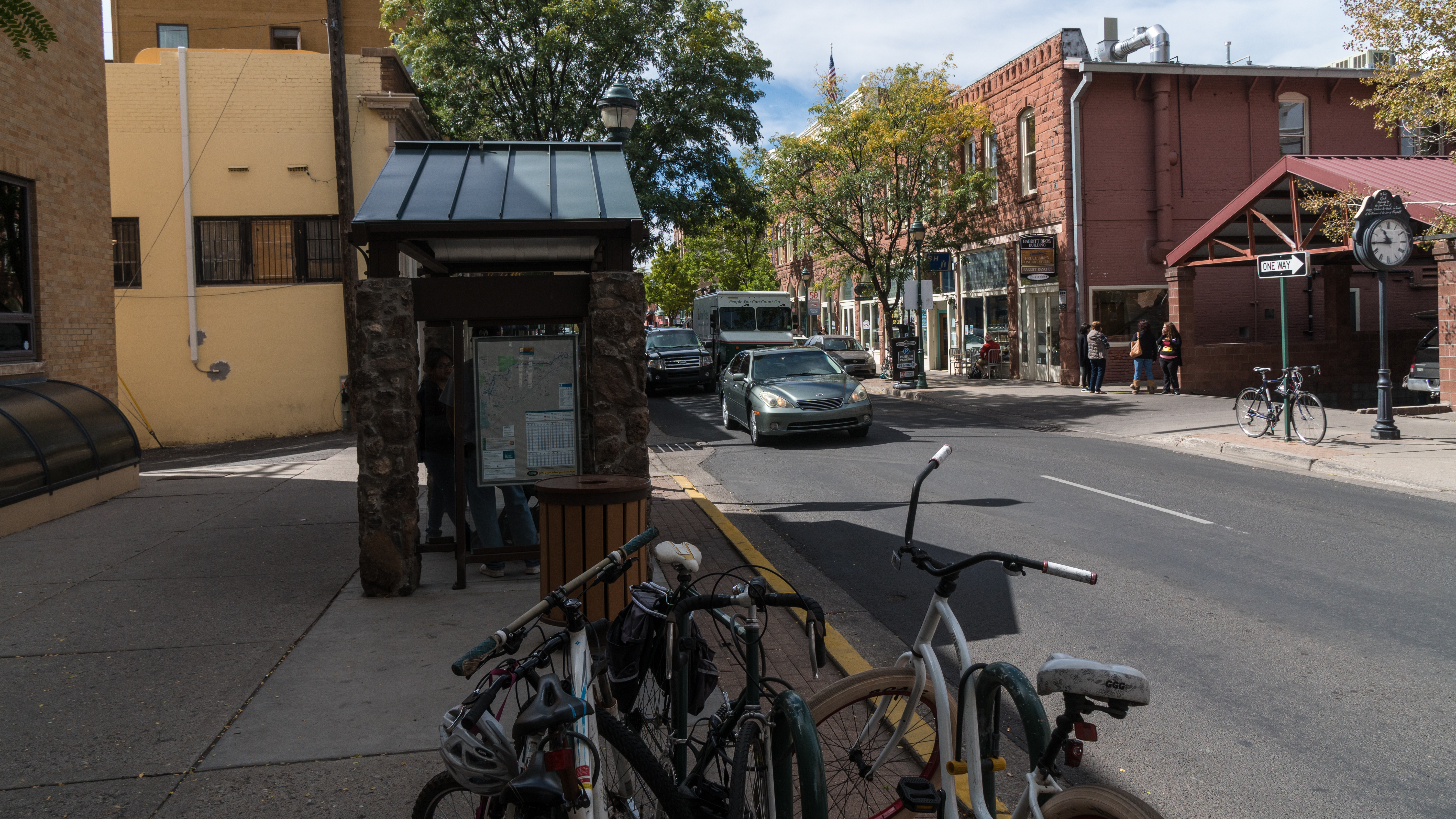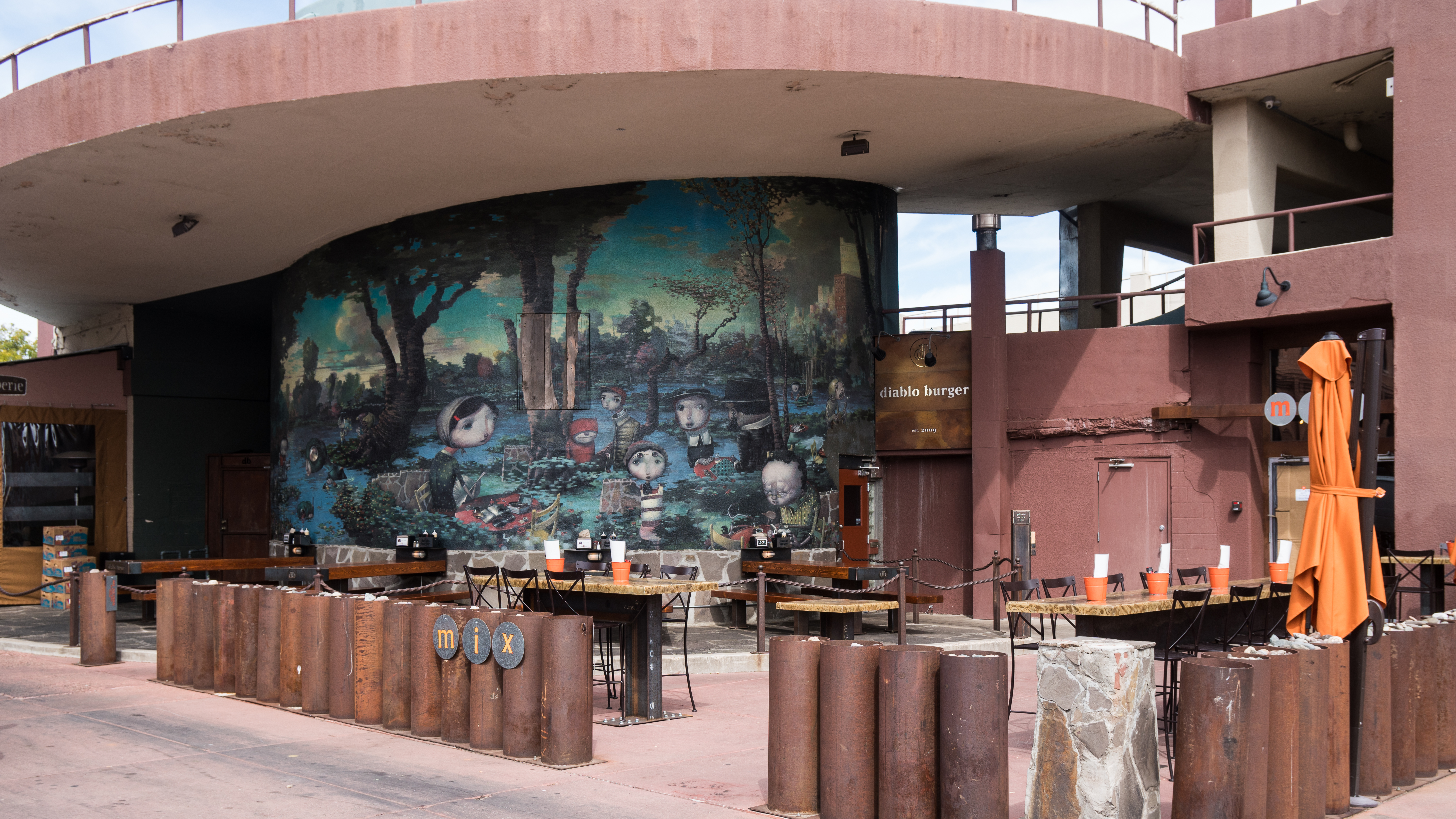 After spending the morning kicking around Flagstaff – and looking for a place to buy polysporin; I have an open wound between my toes, a result of a biopsy for melanoma, a biopsy I passed with flying colors – we only had time to drive straight through to Albuquerque with a short stop for lunch overlooking the Painted Desert (under very flat light).