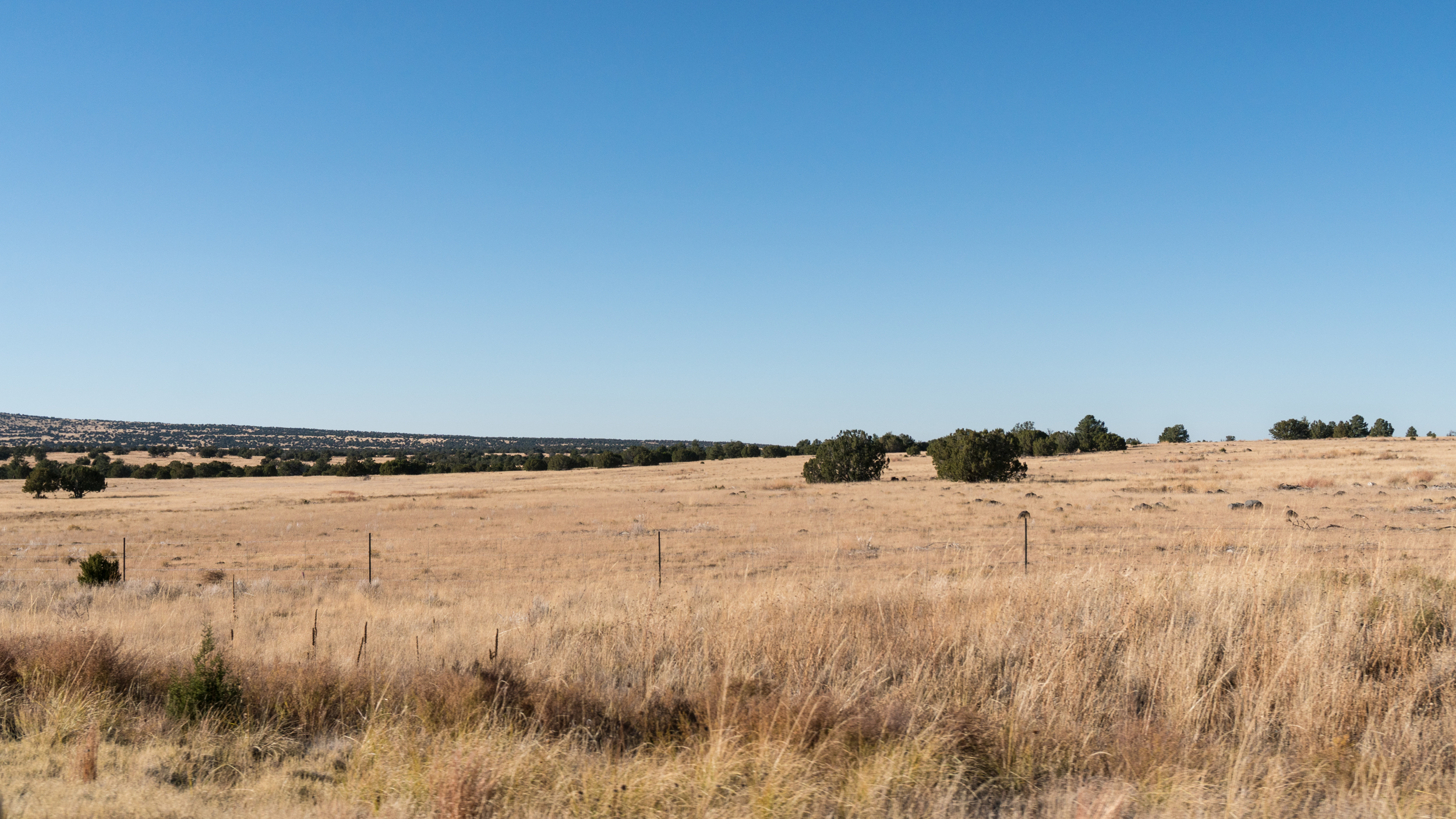 Driving along the Colorado Plateau at near 7,000, it is hard to see how anybody could make a living here. Yes, in the picture above, I can see a barb-wire fence which would imply that cattle are being kept off the road but we have not seen a cow in hours (if at all since Big Spring). When we enter the town of Springerville, population 1,961, I begin to pay more attention to the question, What do these people do? There is a Safeway in town and a McDonald's and a Post Office bigger than the one in San Mateo when I grew although, even then, San Mateo was a much bigger city (town?). It had been a while since our brunch and we were getting hungry but it is Sunday so everything is closed. We decide to go to always-open Safeway to see what they have in the deli department, but on the way, we pass the McDonald's and I suggest we just grab a burger. It is our second trip to a McDonald's this trip – and the second in the last twenty years, for me at least – but the burger is fine and we are on our way to Show Low.
As an aside, the Springerville question, What do these people do? wouldn't go away so I started googling around Springerville. It turns out, Springerville is chock-a-block full of interesting things. It has the only high school football field covered with a geodesic dome – eighth largest dome in the world – it is the home of Arizona's Madonna of the Trail statue, it has an Indian ruin, Casa Malpais, that is a National Historic Landmark, and it is only 35 miles away from a ski area that tops out at 11,200 feet. Springerville also has the oldest movie theater in Arizona ( it was originally named the Apache Theatre, but that name was changed to El Rio in 1937, eighty years and still counting before the Washington Redskins changed their racist name). My point is that this little, out-of-the-way place, seemingly boring and not even worth stopping for, isn't boring at all and I think that goes for almost anyplace on our trip back and forth across the country. This is a complex, diverse, and fascinating country full of places worth visiting most of which we just cruised through.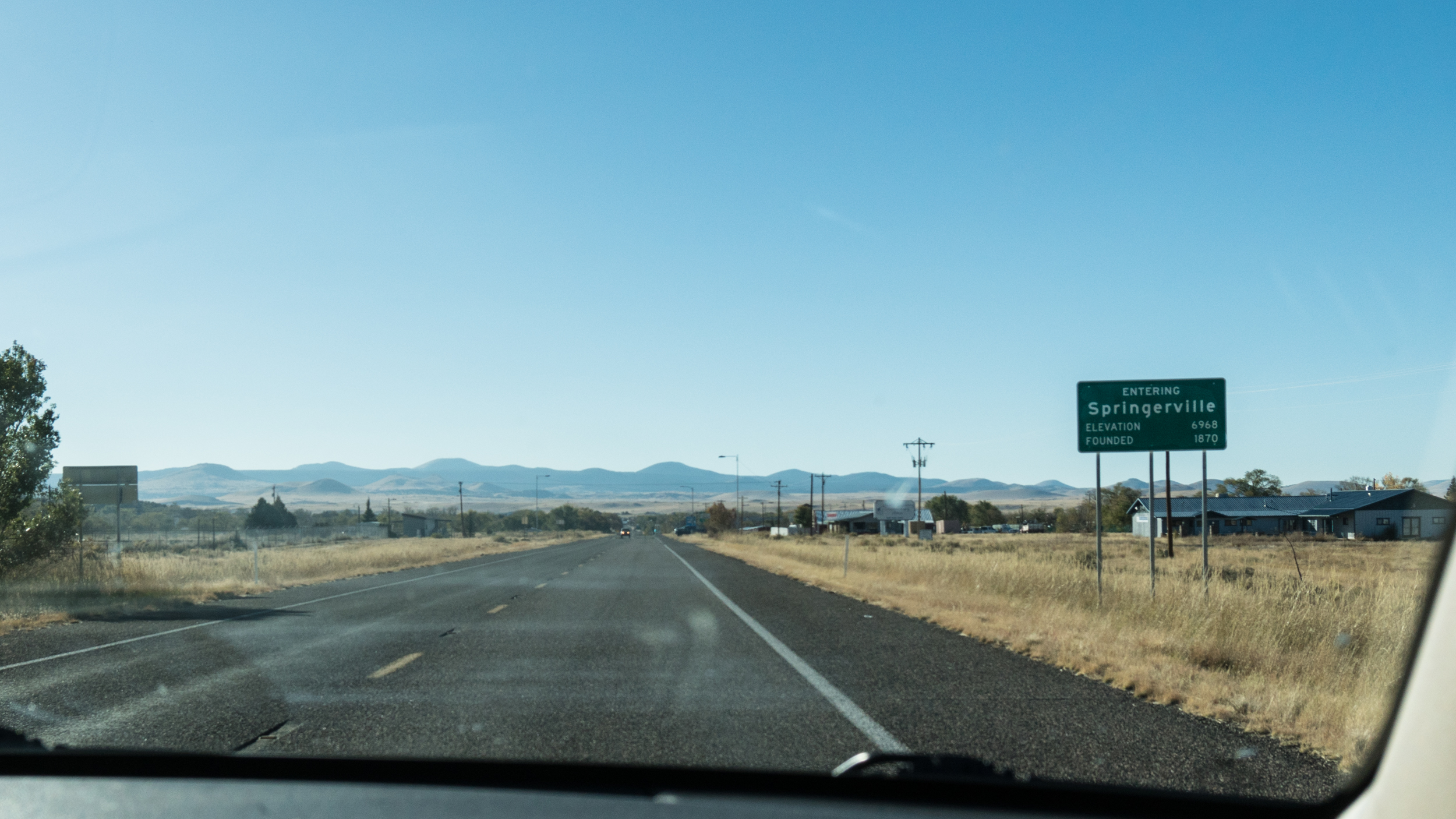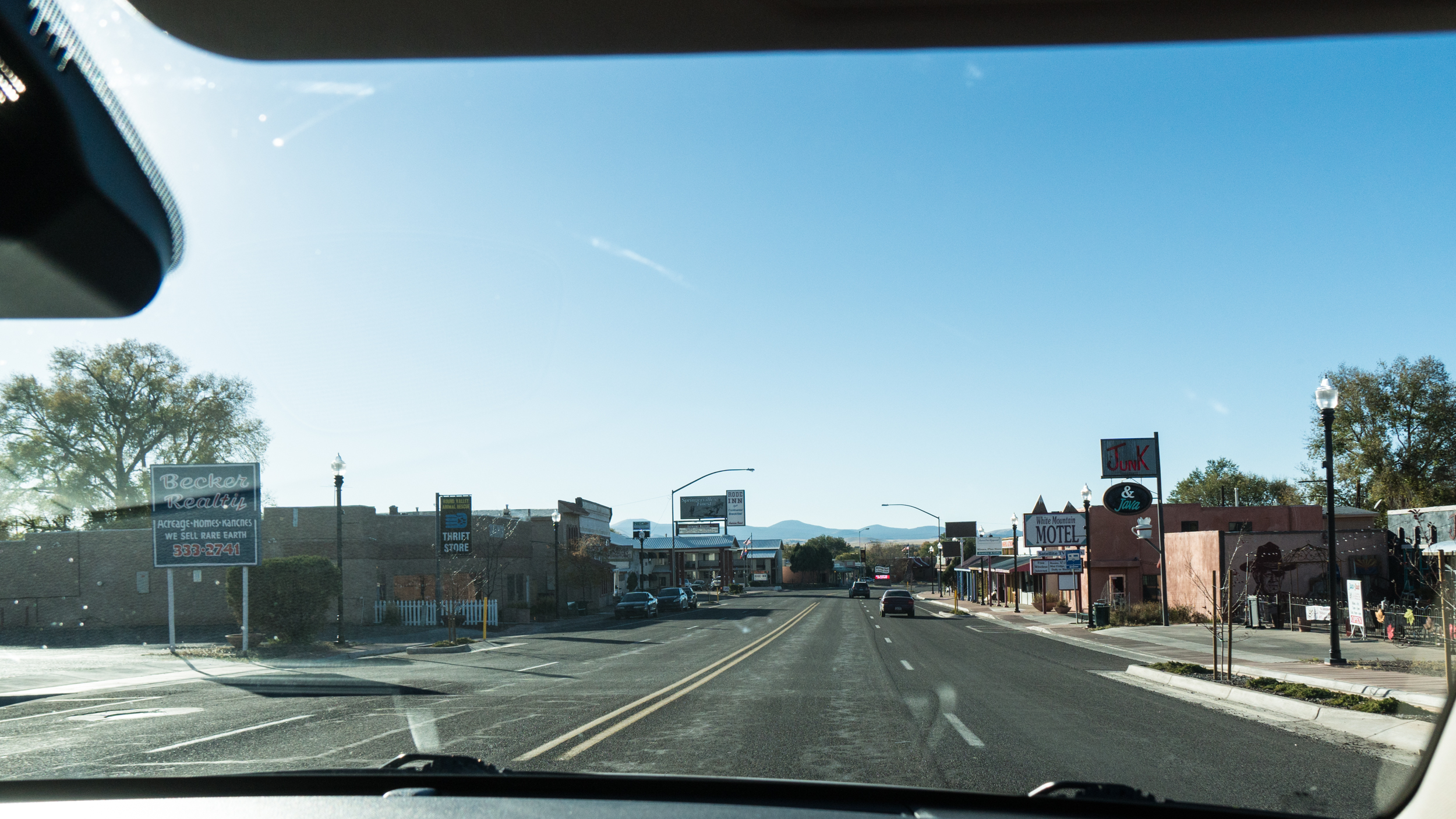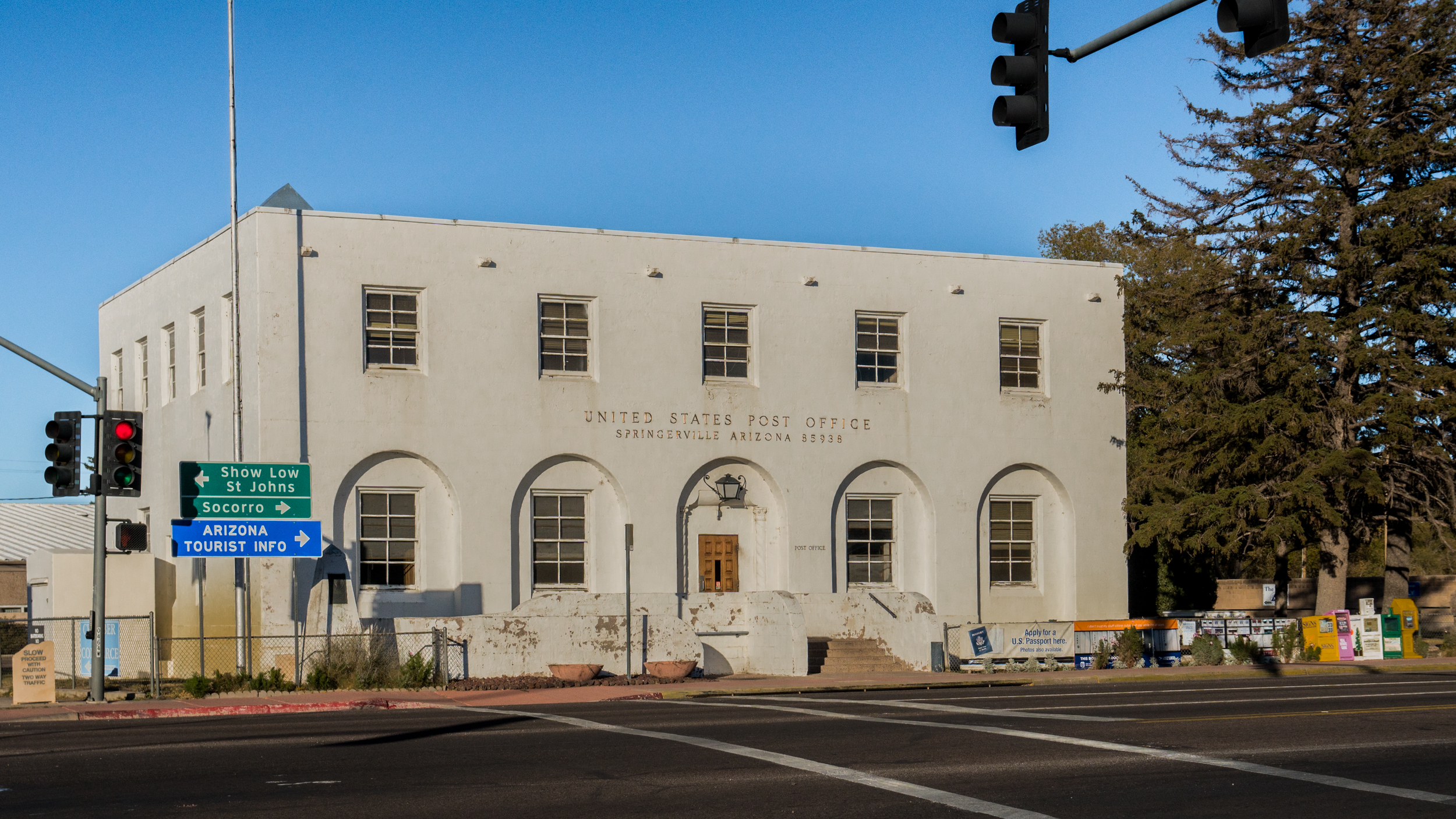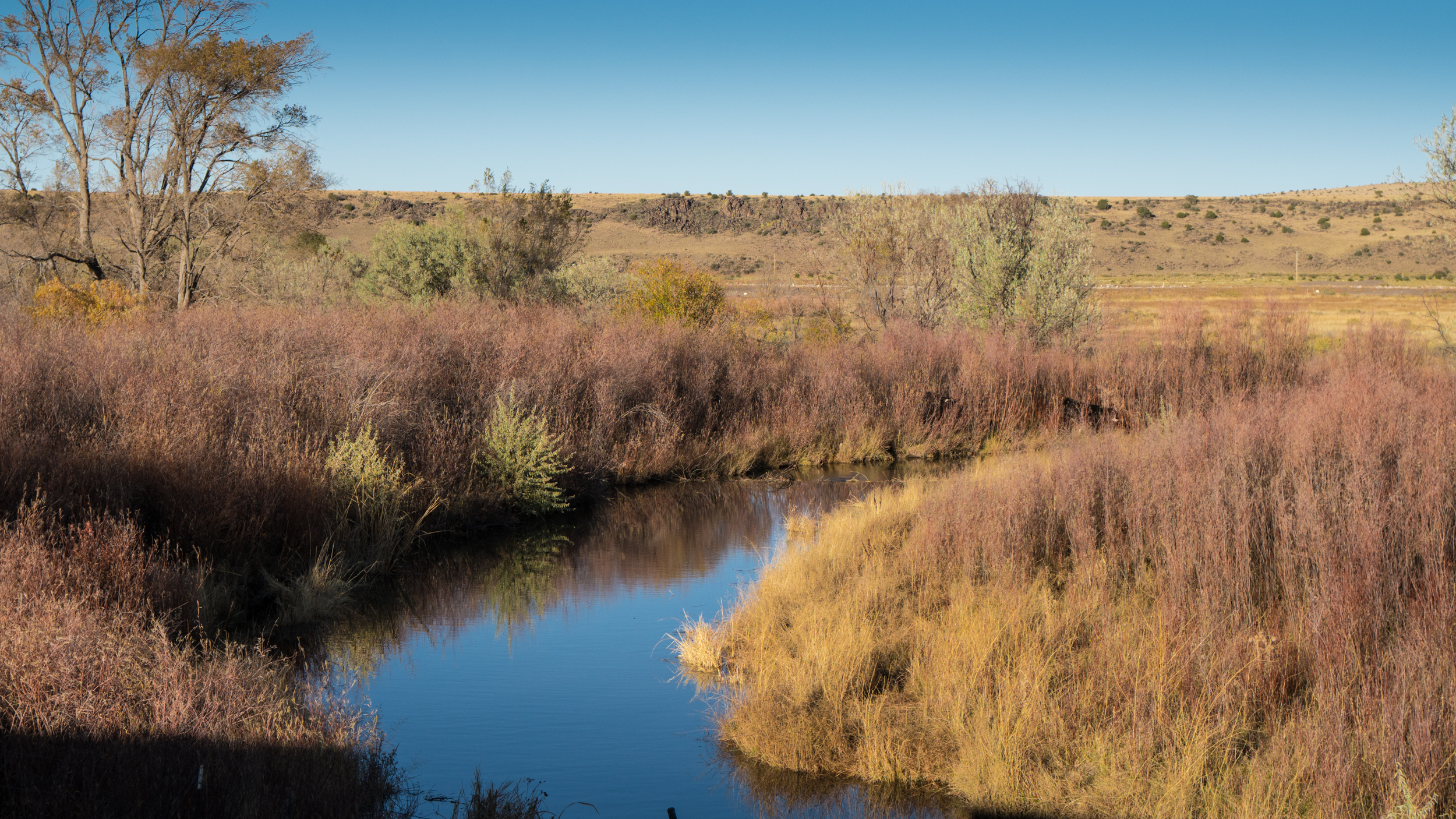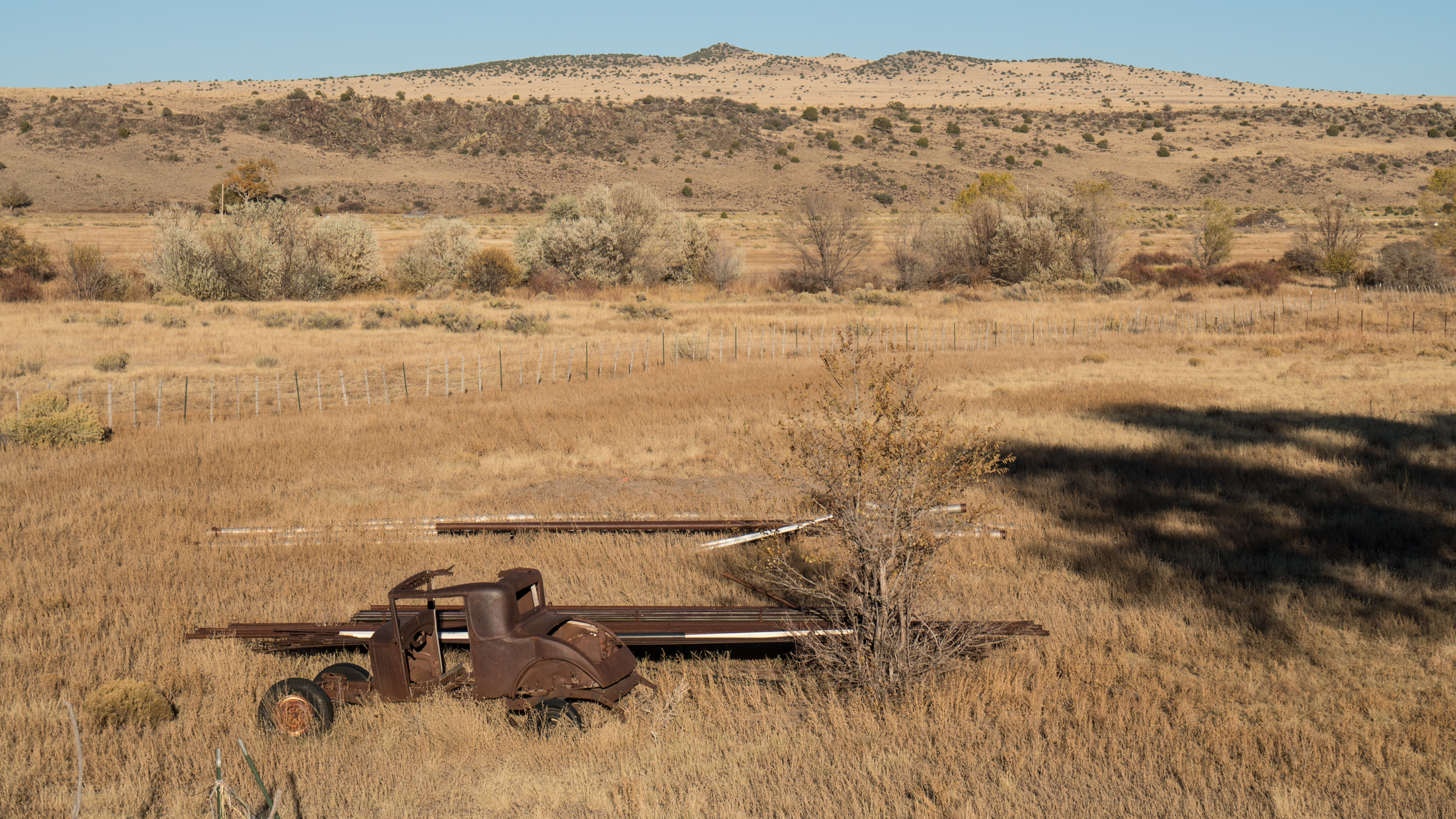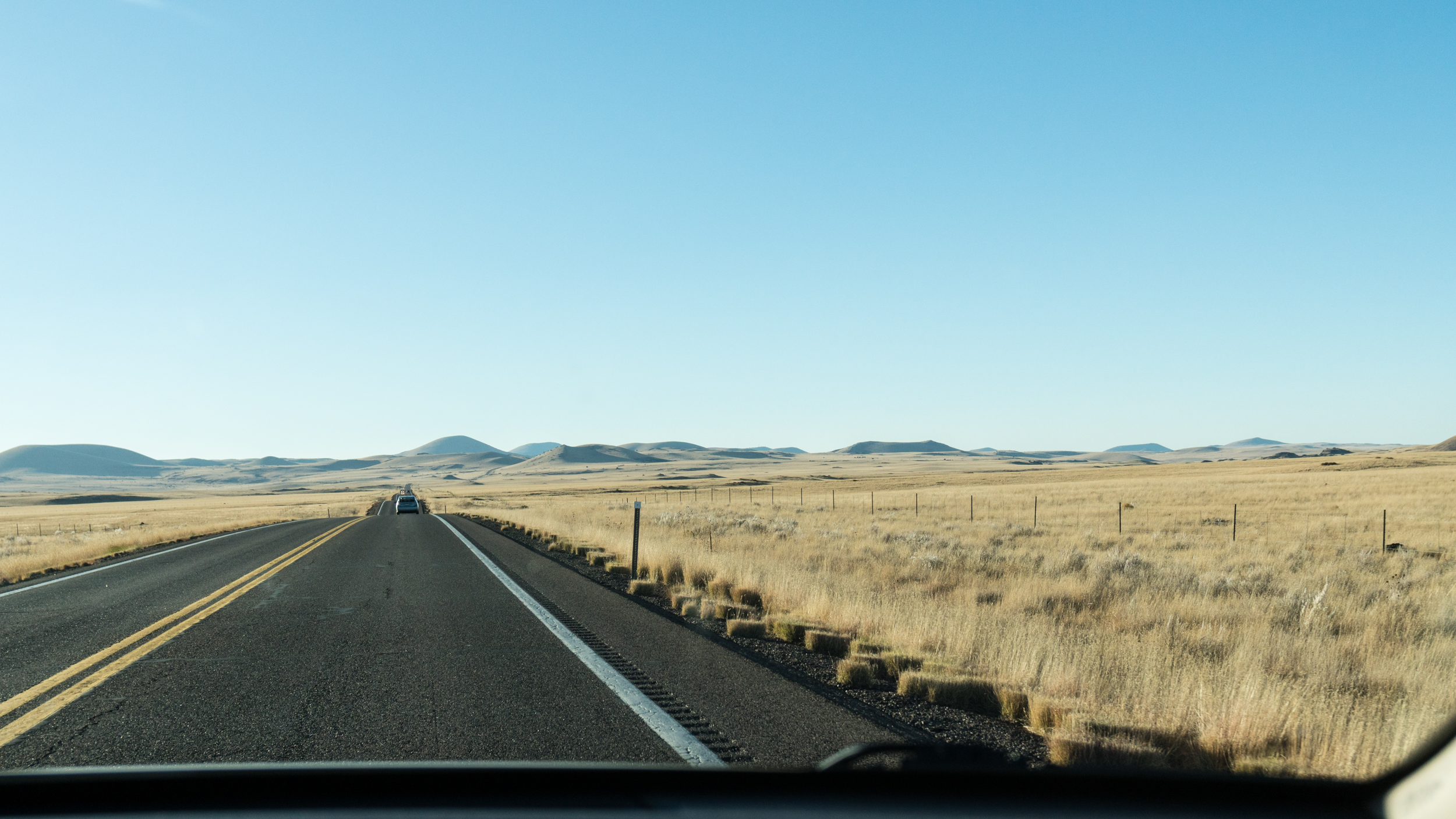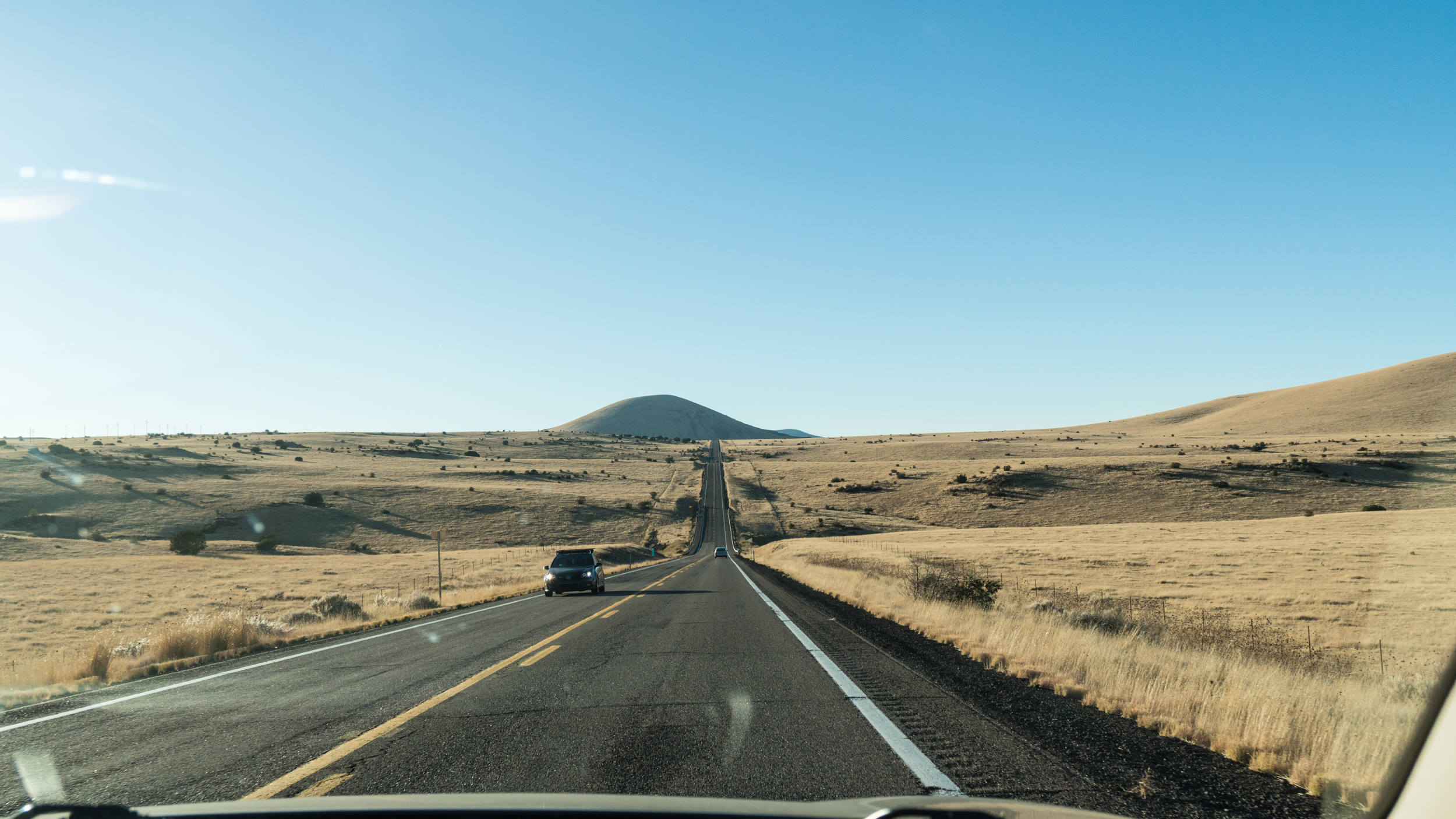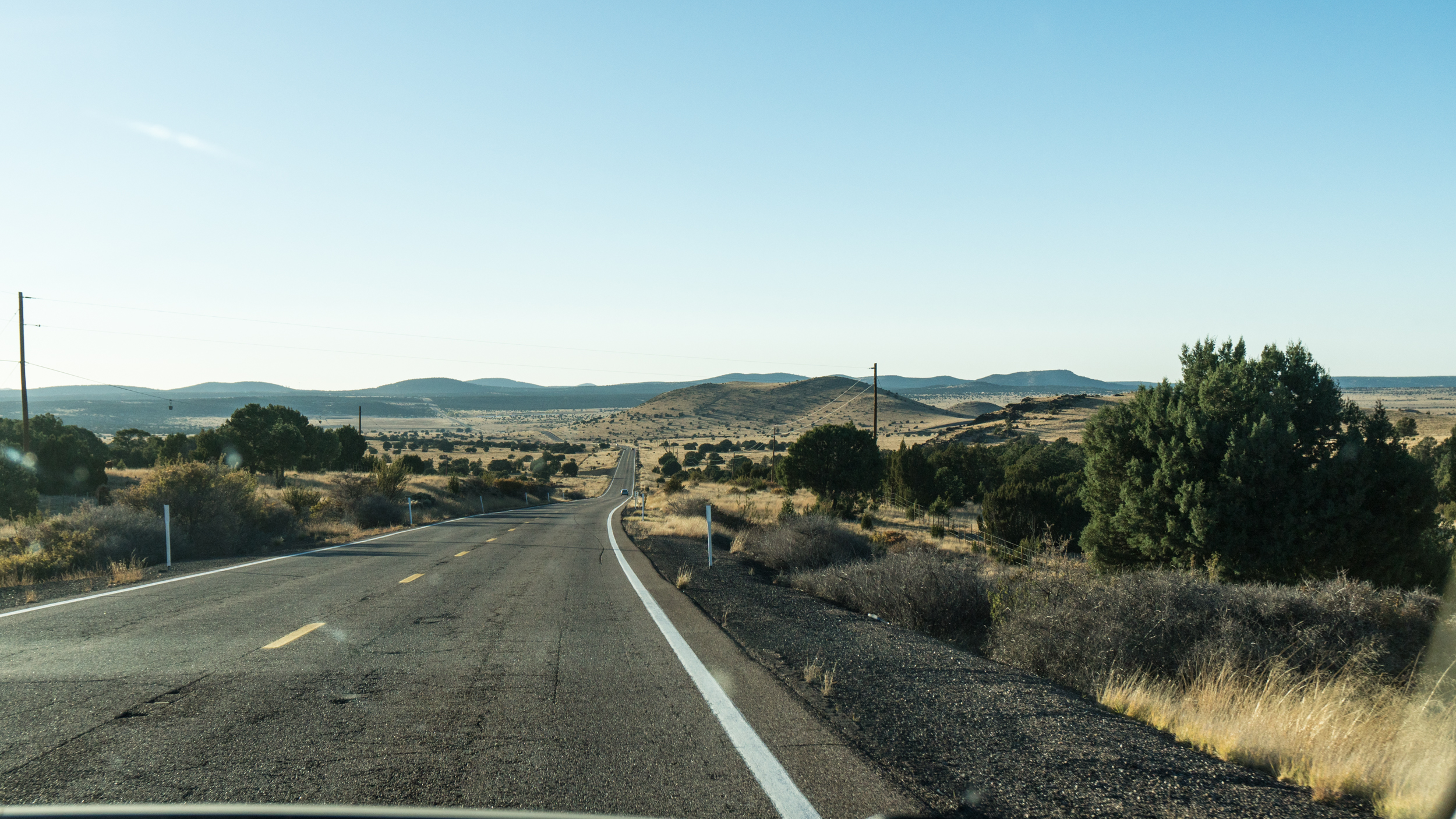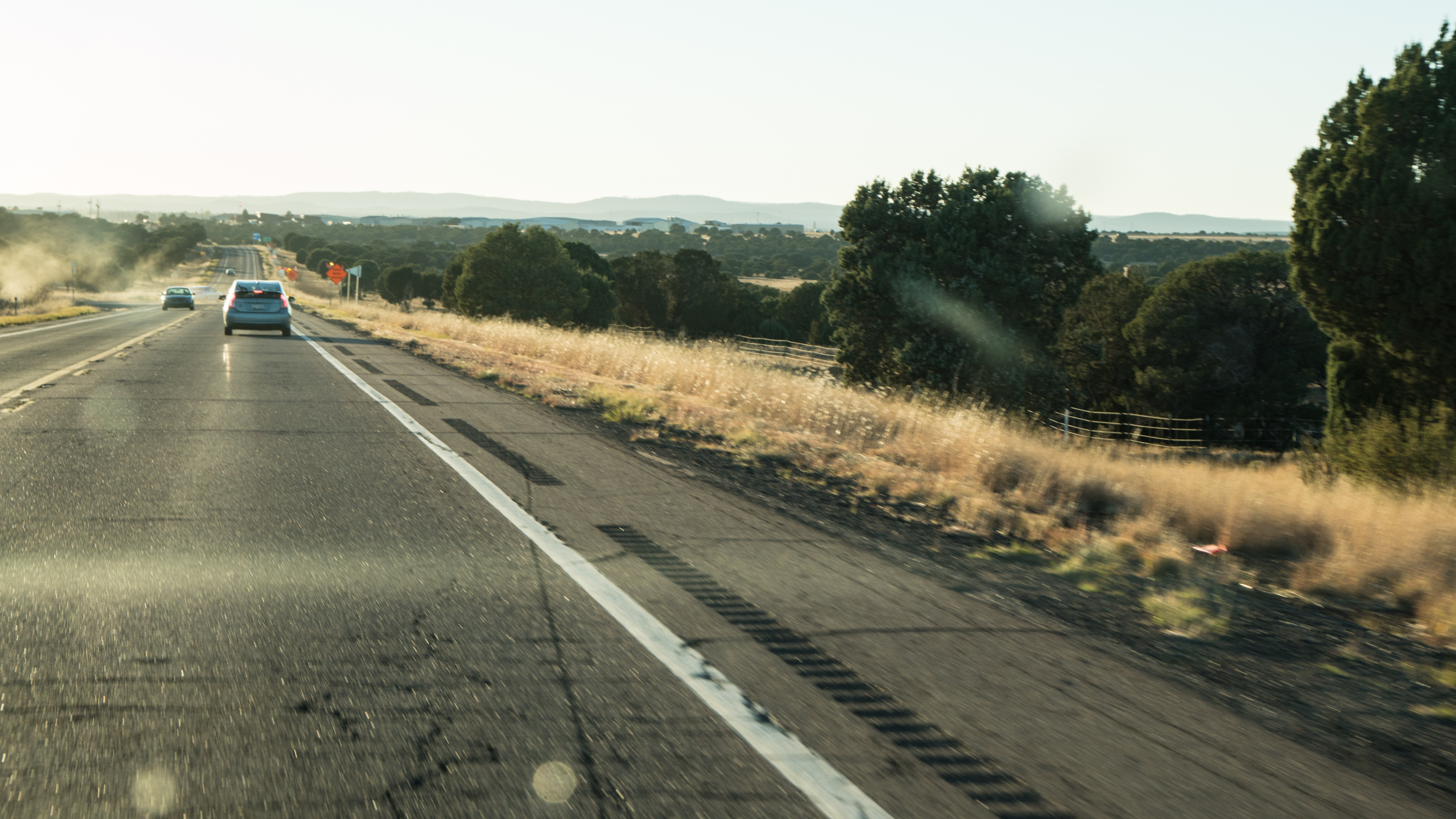 In Show Low, we check into our Motel – a Days Inn but locally owned for something like 60 years – then went out to dinner at The House, which billed itself as a Yard Bar & Eatery. When we got there, they were closing down the kitchen and cleaning up, something that has happened to us more than several times on the trip. We were their only customers – in what looked like hours – and we ate on picnic tables. Michele had Sweet Corn Fritters and Pork Wings, and I had The Big Green salad with salmon. They were both served in cardboard boxes – sort of like what Whole Foods uses with their takeout bar – with plastic forks and paper napkins and it was the best salad I had on the trip. It was shockingly good; fresh, crisp, greens, with a perfectly cooked piece of salmon, and a vinaigrette that was sublime. If this were at home, we would eat here often (and we would bug them to use real plates and flatware).