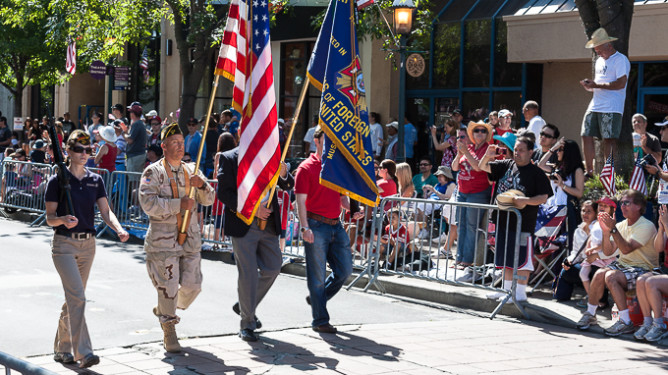 Yesterday, I watched the beginning of the Indianapolis 500 and I was appalled – maybe putoff would be a better word – by the opening ceremonies. They seemed so saccharinly patriotic – including a patriotic blessing of the race – to me and I kept getting hung up on the fact that the most flagrant flag wavers seemed like the kind of people who send kids into battle, not lead them.
I feel a little bit that way when I hear someone say Thanks for your service. Often, I am the only Veteran in the group and  Thanks for your service to a Vet – not said to me, my service was watching sunsets from a hill in Korea – has just felt hypocritical. But, after turning off the TV, I started thinking about it and concluded that Thanks for your service is the same thing as saying I'm glad you are going into the meatgrinder and it's not me or mine. Then it makes sense. The hypocrisy drops away, all that is left is the real gratitude that somebody else is caring that burden.
So, to all the Vets out there, Thanks for your service.